Hi, my name is Ara. I am a thirty-something girl boss with a passion for traveling, scuba diving, and marine conservation. I was born and have lived in Manila most of my life. But every so often, I find myself jumping on a plane, bus, or boat to escape my city.
I enjoy discovering new places and trying new things. And right out of college, I had a long list of places to visit. My bucket list never seemed to end!
One of my goals was to learn how to scuba dive. To be honest, this was something I was putting off for the longest time because scuba diving can be an expensive hobby.
When I heard of the opportunity for Filipinos to learn scuba diving for FREE, I immediately applied. Luckily, I was accepted to the program! I received my PADI Advanced Open Water certification in 2013 through Coral Cay Conservation. Since then I have become an ocean advocate.
In June 2019, I participated in a 1-month environmental tourism campaign in Fiji. I was selected to be a "Protector of Paradise". Together with 6 other ocean-advocates, we promoted Fiji as a travel destination while spreading the message of conservation.
In September 2019, I received my PADI Rescue Diver certification. Maybe someday I'll even become a dive professional! To date, I have logged over 250+ dives and have no plans of stopping!
Growing up in a third-world country, I consider myself very fortunate to have traveled outside the Philippines. I was able to scuba dive in places like Tulamben in Bali, Indonesia, Kota Kinabalu in Malaysia, and the Great Barrier Reef in Cairns, Australia.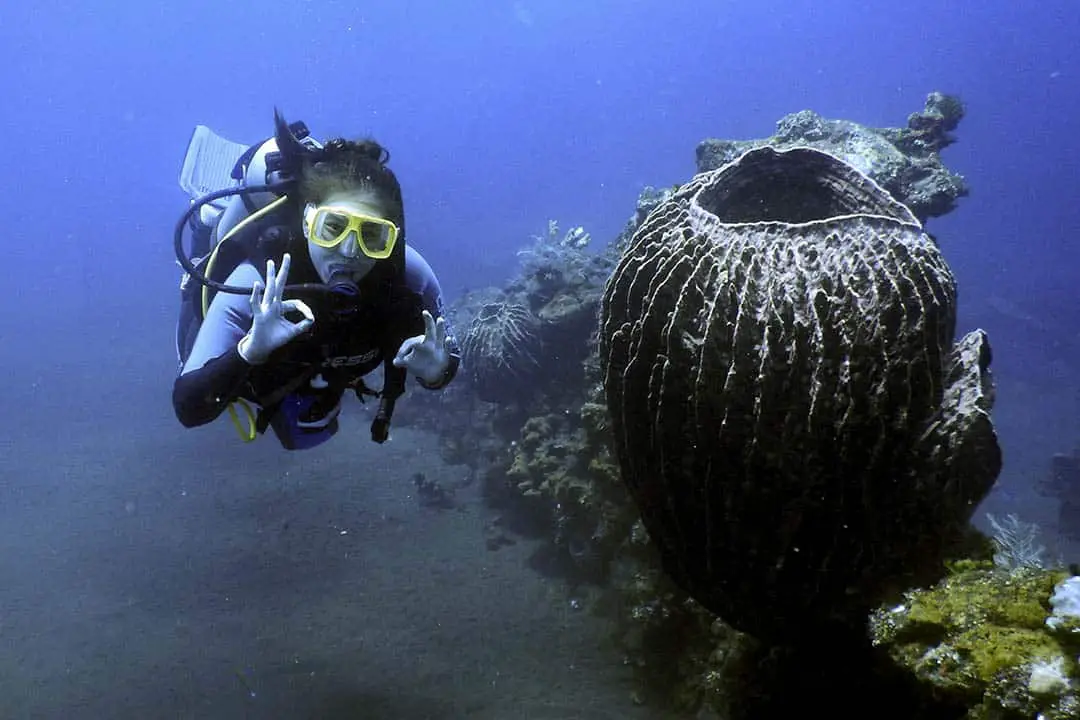 I have encountered scuba divers during my trips abroad and I realized that not a lot of people know how great scuba diving is in the Philippines!
To be honest, even I have taken it for granted. I was so intent on traveling the world to see beautiful reefs and sea creatures when I really didn't have to look too far. I realize now how lucky I am to have access to so many beautiful dive sites in the Philippines.
Where I have Gone Scuba Diving
Philippines:
Malaysia:
Kota Kinabalu
Indonesia:
Padang Bai, Bali
Tulamben, Bali
Australia:
Fiji:
Taveuni
Mantaray Island Resort
My 20-2020 goal
I decided to start this website to encourage sustainable travels and scuba diving in the Philippines, maybe once in a while around the world.
And also because I had my heartbroken and needed the distraction!
My current dive goal is to scuba dive in at least 20 of the best locations in the Philippines by the end of 2020.
Update: Because of Covid-19, I have postponed this goal. However, while in quarantine, I have kept busy by building PhilippineDives.com a scuba diving and freediving website to help the local dive community. So do check it out!
I hope that my blog will inspire other ordinary sea-tizens like me to scuba dive, travel sustainably, and help save our oceans.
Join me in my adventures as I find happiness above and underwater!
Love my content and are interested in collaborating with me? Visit my Work With Me Page for more details.