This post focuses on the different adopt a manatee programs you may want to support. It lists the different organizations that help protect and save the manatees.
The manatee is considered one of the most fascinating animals on the planet. Famous for their slow-moving beauty, these grazing animals are aquatic relatives of the elephant.
Manatees play an important role in influencing plant growth in shallow rivers, bays and the coastal waters where they are commonly found. Unfortunately due to human activities and waterfront developments, the manatee's population continues to be threatened. Their habitats are prone to destruction and they often fall victim to boat strikes.
The decrease in manatees populations has a cascading negative effect on our planet which is why it is important to protect them.
If you would like to help save a manatee, you can symbolically adopt a manatee through non-profit ocean conservation groups. Manatee adoptions mean you are supporting an organization that works toward the protection of these species.
These marine conservation organizations have made it their mission to protect the manatee species through various research, education, and conservation programs. It could be advocating for slow-speed zones to reduce manatee collisions with boats. Or it could be establishing protected areas for the manatees.
They are among the best ocean-focused foundations that encourage ordinary citizens to get involved. For an affordable adoption fee, you, your family, or friends, can sponsor a manatee that needs your help. Schools, companies or other organizations can also symbolically adopt a manatee if they would like to engage in philanthropic efforts.
These manatee adoptions are also wonderful gifts for manatee lovers. Adopt a manatee gifts in the form of digital files or physical presents that can easily be purchased for you to give as gifts for yourself or for others.
When you adopt a manatee you will not receive a real live manatee though. After all, manatees are better left in the wild or with experts who can properly care for them.
If you want to save the manatees, support one or all these 7 adopt a manatee programs instead.
1. Save the Manatees – Adopt a real manatee
"Funds from the Club's Adopt-A-Manatee program go toward efforts to help protect manatees and their habitat."
Why you'll love the Save the Manatees adoption program:
Become a member of the Save the Manatee Club
Receive an adoption certificate with full-color photo and a biography of a real Florida manatee, and a 28-page membership handbook with information on manatees
Get updates on the adopted manatees via the official club newsletter, The Manatee Zone
Adopt a real manatee frequently spotted in areas like Blue Spring State Park near Orange City, the Ellie Schiller Homosassa Springs Wildlife State Park in Homosassa, and Tampa Bay .
Free shipping for U.S. adoption orders.
Adoption Price: $25-$500
---
2. Defenders- Manatee adoption kit
"Your purchase supports Defender's wide range of marine conservation work – from advocating for slow-speed zones to reduce manatee collisions with boats, to fighting for the establishment of protected areas where manatees spend the winter."
Why you'll love to sponsor a manatee from Defenders:
Basic adoption includes a certificate and photo
Upgrade your adoption to include a manatee plush toy
Gifting options makes it a wonderful gift for scuba divers who love manatees
Adoption Price: $25-75
---
3. World Wildlife Fund- Adopt a manatee
"World Wildlife Fund (WWF) works in nearly 100 countries and is supported by more than 1 million members in the United States and more than 5 million globally. Your donation provides general support and makes you a member. 83% of spending is directed to worldwide conservation activities."
Why you'll love adopting a manatee from WWF:
The basic manatee adoption kit includes an adoption certificate and photo, a species card and gift box.
You can upgrade your adoption and receive a manatee plushies in your adoption package
You can also Donate to WWF and send an optional manatee themed email certificate. This option is great if you want to donate but do not want to receive gifts and trinkets.
Adoption Price: $25-$100
---
4. Oceana- Adopt a manatee gift pack
"Your symbolic adoption supports Oceana's campaign to protect manatees from the threats of habitat destruction, boat collisions, and accidental capture in fisheries. All donations go toward making our world's oceans healthier and safer, for generations to come."
Why you'll love to adopt a manatee from Oceana:
Includes a manatee plush stuffed animal, manatee cookie cutter, and personalized adoption certificate
Your donation will help protect these endangered animals and the crucial habitat they need to thrive.
Adoption Price: $20-$75
---
5. Shark Team One – Manatee adoption plush toy
"Shark Team One plays an important role protecting sharks, worldwide endangered species and ocean ecosystems with our core programs, conservation campaigns and marine protected area projects."
Why you'll love to adopt a manatee from Shark Team One:
Receive a manatee plush toy that will remind you of Crystal and Pete, mother and calf manatess in Crystal River, Florida
Your donation go towards projects like working work on manatee conservation policy and manatee conservation video that help save endangered manatees in Florida
Adoption Price: $75
6. Mote- Sponsor a manatee
"Our research programs also focus on understanding the population dynamics of manatees, dolphins, sea turtles, sharks and coral reefs and on conservation and restoration efforts related to these species and ecosystems."
Why you'll love adopting a manatee from Mote:
Supports Mote's two resident manatees, Hugh and Buffet who are the only manatees trained in the scientific research in the world. This research helps humans learn more about how well manatees see and hear and how we can help save them in the wild.
Basic adoption includes a digital ddoption certificate and photo of a manatee an a fact sheet
Upgrade your manatee adoption and receive a window cling, letter from Hugh and Buffet's caregiver and a manatee plush toy.
Adoption Price: $30-100
---
7. Zoo Tampa – Symbolic manatee adoption
"Your symbolic adoption helps to support expert animal care at the Zoo and global conservation efforts."
Why you'll love Zoo Tampa's Manatee adoption program:
Choose from three packages to adopt manatees
Receive a digital certificate of adoption, a digital photo of a manatee and a a digital species fact sheet
Upgrade your adoption to receive a Zoo patch or plush animal, Zoo Tampa magnet and tote bag
the manatee adoption packages help provide expert animal care zoo-wide.
Adoption Price: $25-100
---
If you love supporting organizations that help our ocean, you should also check out these posts:

Adopt a Wild Animal and Track It: 11 Wildlife Adoptions for Ocean Lovers
10 Best Adopt a Shark Programs That Are Fin-tastic
10 Best Adopt a Sea Turtle Programs That Are Turtley Awesome
10 Best Adopt a Whale Programs That You Whale Love
10 Best Adopt a Dolphin Programs You Should Support
10 Best Adopt a Whale Shark Programs That Protect Them
10 Best Adopt a Penguin Programs That Save The Adorable Sea Birds
10 Best Adopt a Coral Reef Programs That Save Our Oceans
10 Best Adopt A Seal Program That Will Have Your Seal of Approval
10 Best Adopt a Seahorse Programs You'll Love To Support
9 Best Adopt a Manta Ray Programs You Can Support
8 Best Adopt an Octopus Programs for Cephalopod Lovers
8 Best Adopt a Polar Bear Programs that are Bear-y Cool

22 Amazing Ocean Companies Saving Our Seas
10 Saving The Ocean Bracelets You'll Want to Wear and Share
Pin this for later: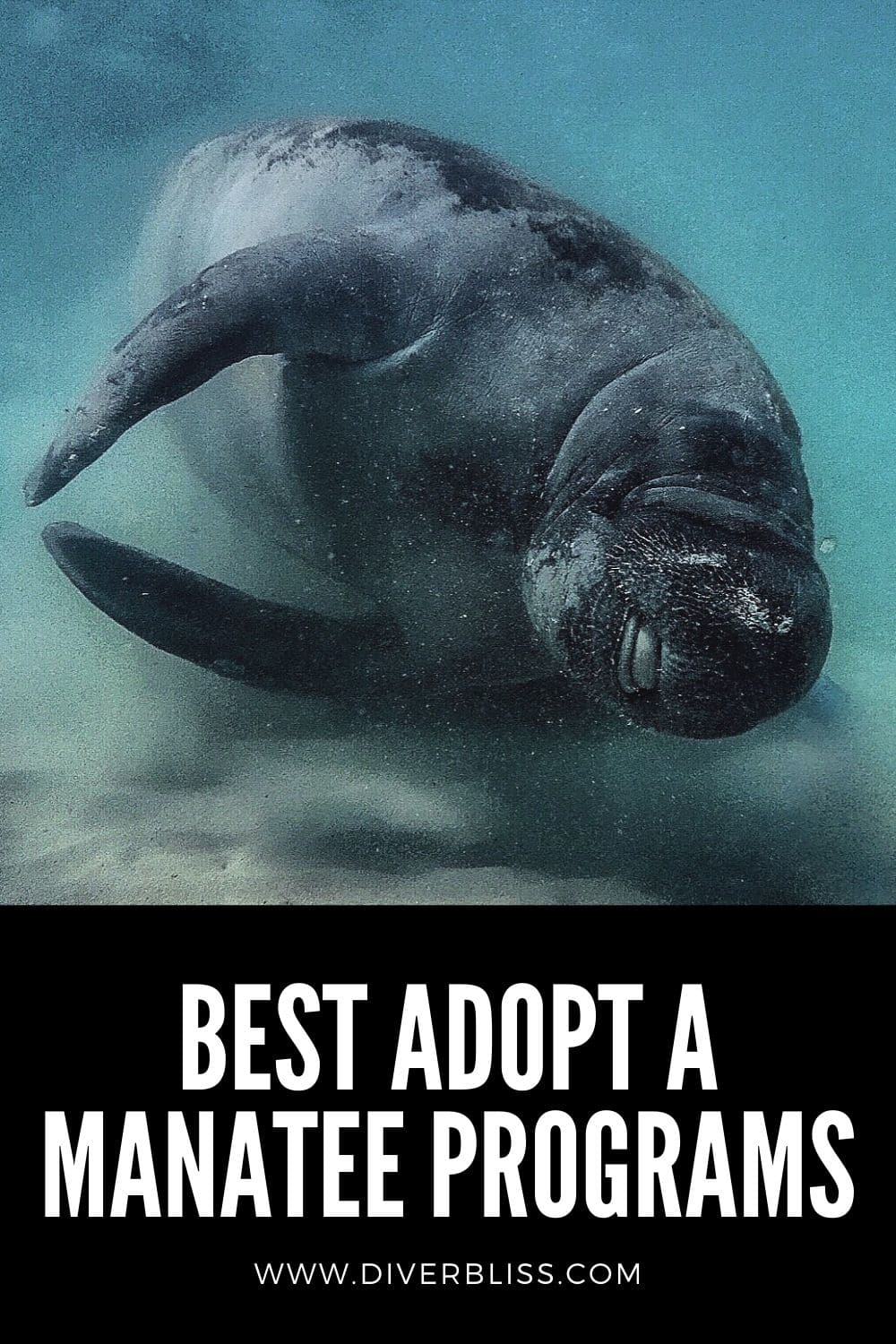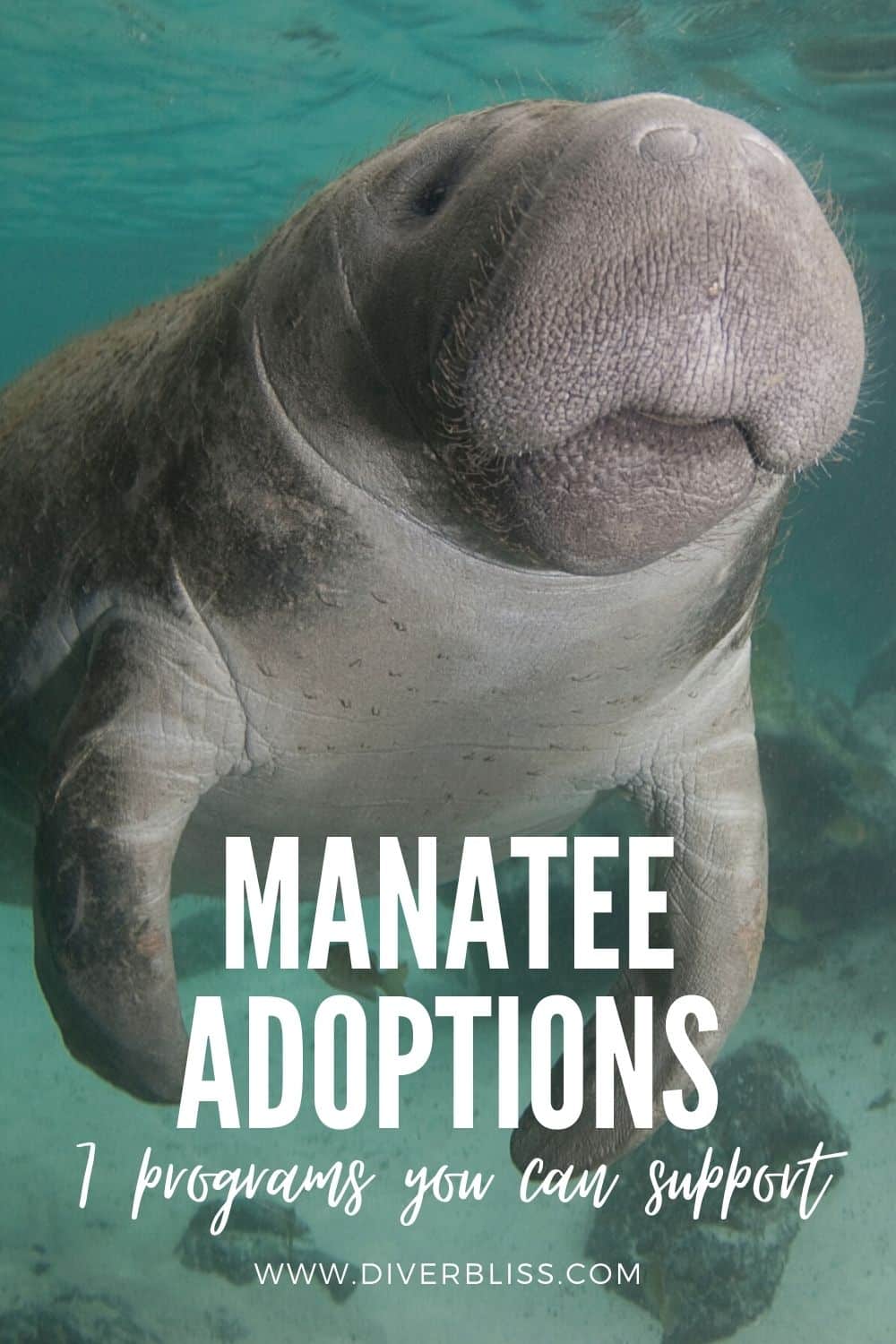 Have you symbolically adopted a manatee before? Do you know of any other manatee adoption programs in your own country that needs to be supported? Leave a comment below!