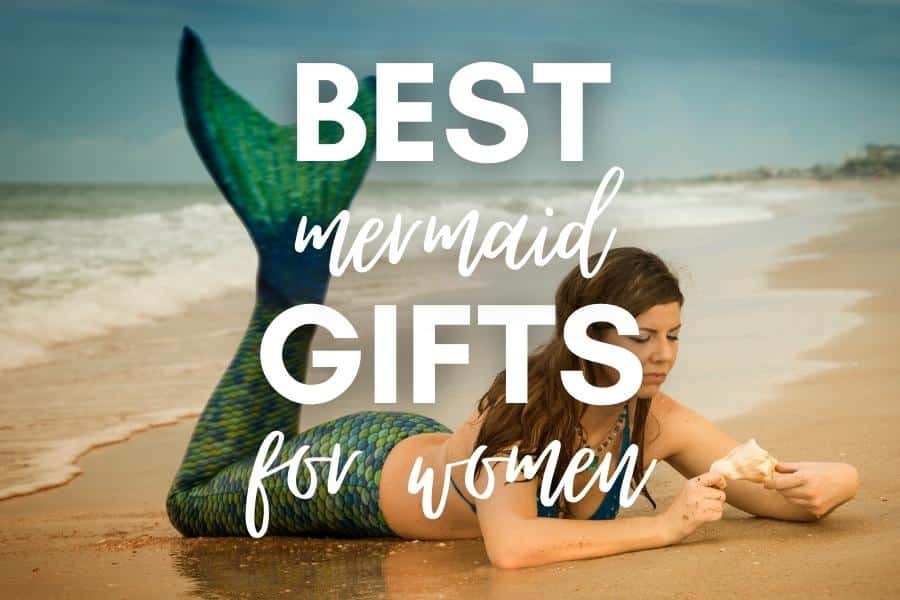 The links below may be affiliate links. If you shop through them, I'll earn a commission at no additional cost to you. For full information, please see my disclaimer here.
Last March 29, my social media feed was bombarded with images of scuba divers and freedivers in their mermaid attire. As it turns out, it was International Mermaid Day!
I didn't even know that it was a thing, but now that I think of it, it just seems right to have one.
Mermaids have been part of our lives since for as long as we can remember. I myself grew up watching Disney's Little Mermaid and have memorized the songs to heart.
Many cultures even have their own names for mermaids. They have been known as siren or sirena, seductress of the sea, ocean nyphm, or if you're like me, Ariel!
Folklores of an aquatic creature with the head and upper body of a female human and the tail of a fish are found around the world. These mystical creatures have been part of different cultures. And tales of their ethereal world have been passed on from one generation to the next.
As someone who loves the ocean, I can only fantasize about being one of them. The closest I've been to being a mermaid is through diving and the hours I have spent underwater feeling like a mermaid is precious to me.
It wasn't until I immersed myself in scuba that I realized how many women like myself love mermaids. Whether it be their ability to swim with grace or simply their mesmerizing beauty, these mystical creatures have brought so much joy and wonder in many women's lives.
Inspired by the fabulous mermaids I know, I decided to put this list of mermaid gifts for women. If you know someone obsessed with anything mermaid, then continue reading for the most unique gifts for mermaid lovers.
Here are some gift ideas on what you can give to the mermazing women in your life.
Cute mermaid gifts for women
---
---
---
---
---
---
Unique mermaid gift ideas for her
---
---
---
---
---
---
---
Personalized Mermaid Gifts for Women
---
---
---
Mermaid Gifts for the Beach
---
---
For more ideas on what to get mermaids who love hanging at the beach, check out my post on the best gifts for beach lovers.
---
Mermaid themed gifts for her home
---
---
22. 5-Pieces mermaid bathroom set
---
23. Mermaid & jellyfish epoxy resin wood night light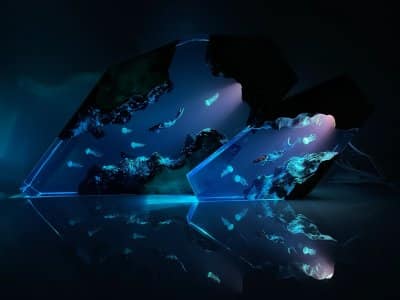 This mermaid and jellyfish night light is a truly one-of-a-kind work of art. Handmade using wood and resin it features a mermaid swimming with jellyfish in a cave. Turn on these lamps at night to see the full effect. The stunning piece makes a great gift for mermaid lovers.
---
Diving gifts for mermaid lovers
---
24. Psychedelic mermaid rashguard
Every mermaid needs to look good and feel good while having fun in the ocean and this psychedelic mermaid rashguard should do the trick. You can also get matching mermaid leggings, dive socks and headband to complete your mermaid look for diving. If you're looking for a fun diving present for your favorite mermaid, then check out Spacefish Army's Psychedelic Mermaid collection.
---
25. Ocean spirit dive leggings
These mermaid dive leggings from Aurora Wetsuits was designed with style and comfort in mind. It is perfect for tropical diving or snorkeling as it keeps your protected from UV rays of the sun and from stinging ocean critters. The Ocean Spirit leggings is made of a thick, 4-way stretch material that adjusts perfectly to your body. It is guaranteed to make you look fabulous while exploring the underwater world.
Click here to read my full review on Ocean Spirit dive leggings.
For more fun dive leggings for mermaids, check out this article on the best scuba leggings to help you look good underwater!
---
26. Aqua mermaid Slipins
Slipins aqua mermaid body suit are wonderful swimwear for mermaids who spend their days in the ocean. The full-body lycra swimsuits have 60+ UPF protection to protect your skin from the harmful rays of the sun. It can also protect you from stinging ocean creatures. If you love this mermaid scales pattern, you can also get this design as a swimsuit, rashguards, scuba socks, headbands, and many more.
---
27. Mermaid classes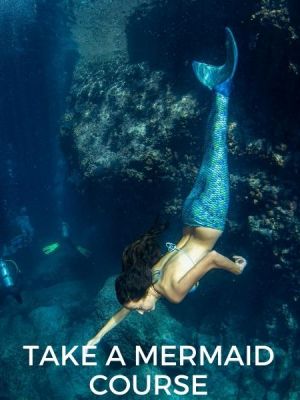 Learn how to become a real mermaid by taking Mermaid Classes. The PADI Mermaid™ course includes knowledge development and skills that make mermaiding an underwater self-expressive art. Purchasing this course is one of the best mermaid gifts you can get someone obsessed with being a water nymph.
---
For more gift ideas for mermaids that scuba, read my post on the best gifts for female divers.
Do you have Pinterest? Pin this for later!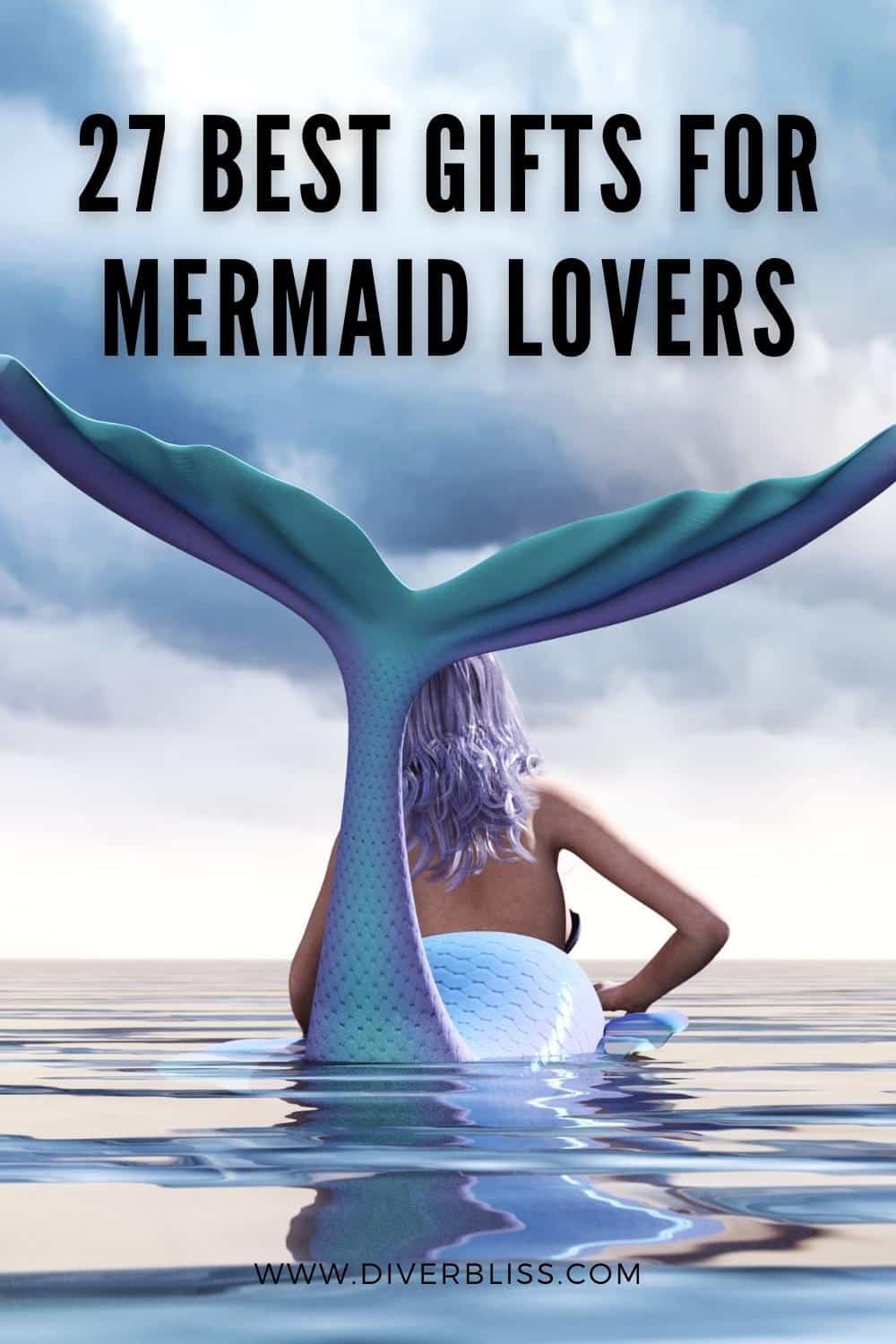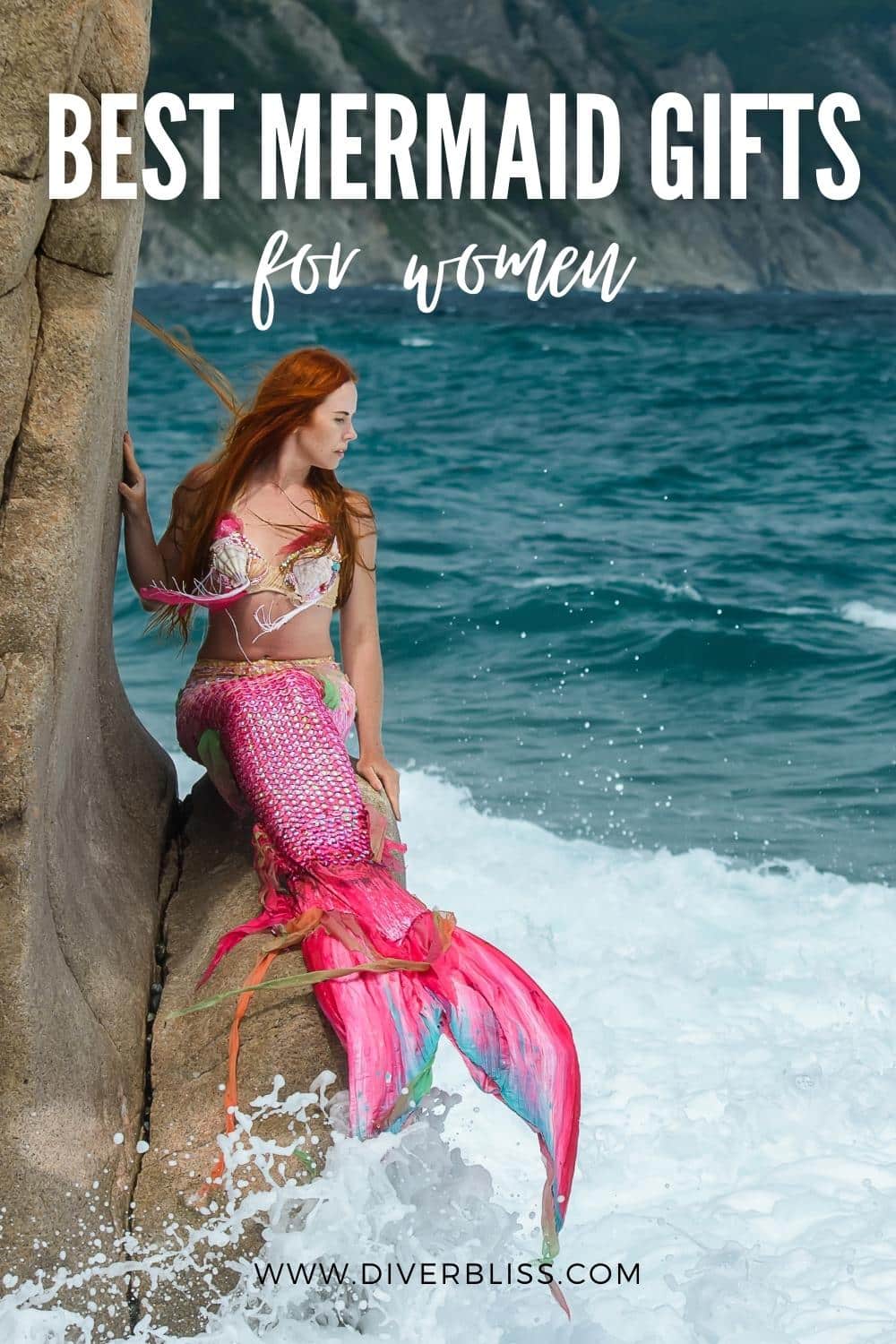 What mermaid gifts would you like for yourself? What mermaid theme presents would you give or have given to mermaid lovers? Leave a comment below!
The links above may be affiliate links. If you shop through them, I'll earn a commission at no additional cost to you. For full information, please see my disclaimer here.