Ever since I learned scuba diving, I have always logged my dives! There are several reasons why I log my dives and have no plans of stopping this diving practice.
I actually thought all divers diligently logged their dives but apparently some no longer do. Well, at least not in the way they used to.
If you're a new diver or not sure if you still want to keep logging your dives, I highly recommend doing so for many different benefits.
Here are my top 10 reasons why you should log your dives:
1. You care about your personal safety.
Dive logs were primarily made so that a diver can keep track of his dive profile. Remember that part in your open water certification where they made you study the blue and white tables with time and pressure groups?
That's what you record in your diver's log book! It helps you properly plan dives and ensures you safely dive without getting decompression sickness.
Nowadays, thanks to technology, dive computers have made it easier for you to track if your are diving within your limits. On top of that, most dive computers have apps where you can download and keep your dive record.
If you don't have a dive computer, you can always do it the traditional way. Having a dive log book is a good safety practice because it reminds you to keep a note of your depth and time underwater.
In the instance that you encounter dive accidents or health issues after a dive, your dive log book can contain information that can help address the problem. Dive logs can be useful tools for health care providers and when making a claim with your dive insurance.
2. You want to prove your experience.
So you finally have your dive certification card to prove you can dive, but in a lot of cases having a card simply is not enough.
If you have recently received your scuba diving certification, you should log your dives so you can easily show how much diving you have actually done. Dive shops may require you to prove your dive experience especially if the area you are diving in a new location that may have challenging conditions.
The first time I went diving in Apo Reef, despite having an Advanced Open Water certification, the dive shop still insisted to see my dive log book to verify. This is not unusual, especially for dive shops that value your safety.
3. You want to feel less anxious before dives.
A lot of scuba divers keep a logbook to keep track of the scuba diving equipment they use in different dive conditions. Taking note of the weights and gear set up you have used in the past, can help reduce your anxiety in succeeding dives.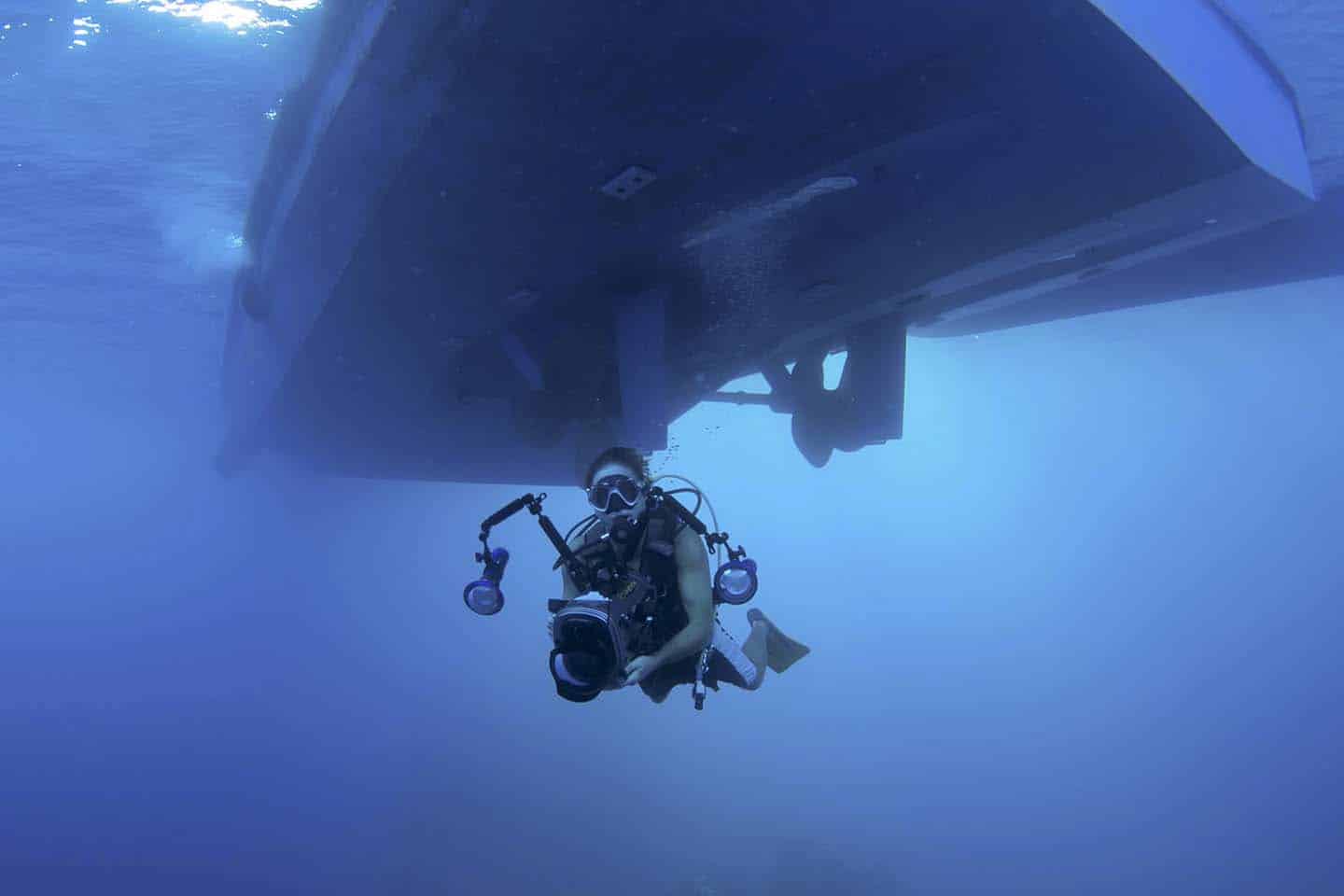 Maybe one day you'll be diving in Silfra Fissure in Iceland and the next you'll be diving in the Great Barrier Reef in Australia. This means that your protection suit will be different as well as your weights. A quick check on your diver logbook can help you dive more comfortably in future dives.
If you don't dive often, returning to scuba diving after a long break can be nerve-racking. Checking your dive log can greatly reduce the chances of you having buoyancy problems underwater.
At the same time, seeing how much fun you've had in previous dives can be the assurance you need to get back in the water. Your dive logbook is proof that you've got this and you have nothing to worry about!
4. You want to work on your dive skills.
Taking a few minutes to write down your dive data and noting down the challenges encountered can help you modify the way you dive.
One of the things you can track on your dive log is the amount of air you are consuming. All divers want to stay underwater for as long as possible. Learning to conserve air is an important skill to master and you can assess your progress if you actually track it.
No matter how many dives you have done there will always be room for growth. When you find yourself in a challenging dive condition, you can note down these details and return to it afterward for personal improvements.
If you feel like you need to work on your skills, then this is why you should log your dives.
5. You don't have the best memory.
Unless you have an eidetic memory, then you better start filling up those details on your diver logbook.
A dive log is a great tool to record not only facts but also your overall experience.
You can log where the dive was, what you saw, what you liked, what you didn't like, how you felt, and many more. It is basically a diary you can keep coming back to reminisce your dives in the past.
So whether you'd want to look back on what your first night dive was like or when and where you spotted mandarin fish mating, your logbook will come in handy for that.
To this day, I still go back to my logs from 6 years ago as it triggers my memories and it contains details of the dive that I have already forgotten.
6. You have a long list of bucket list dives.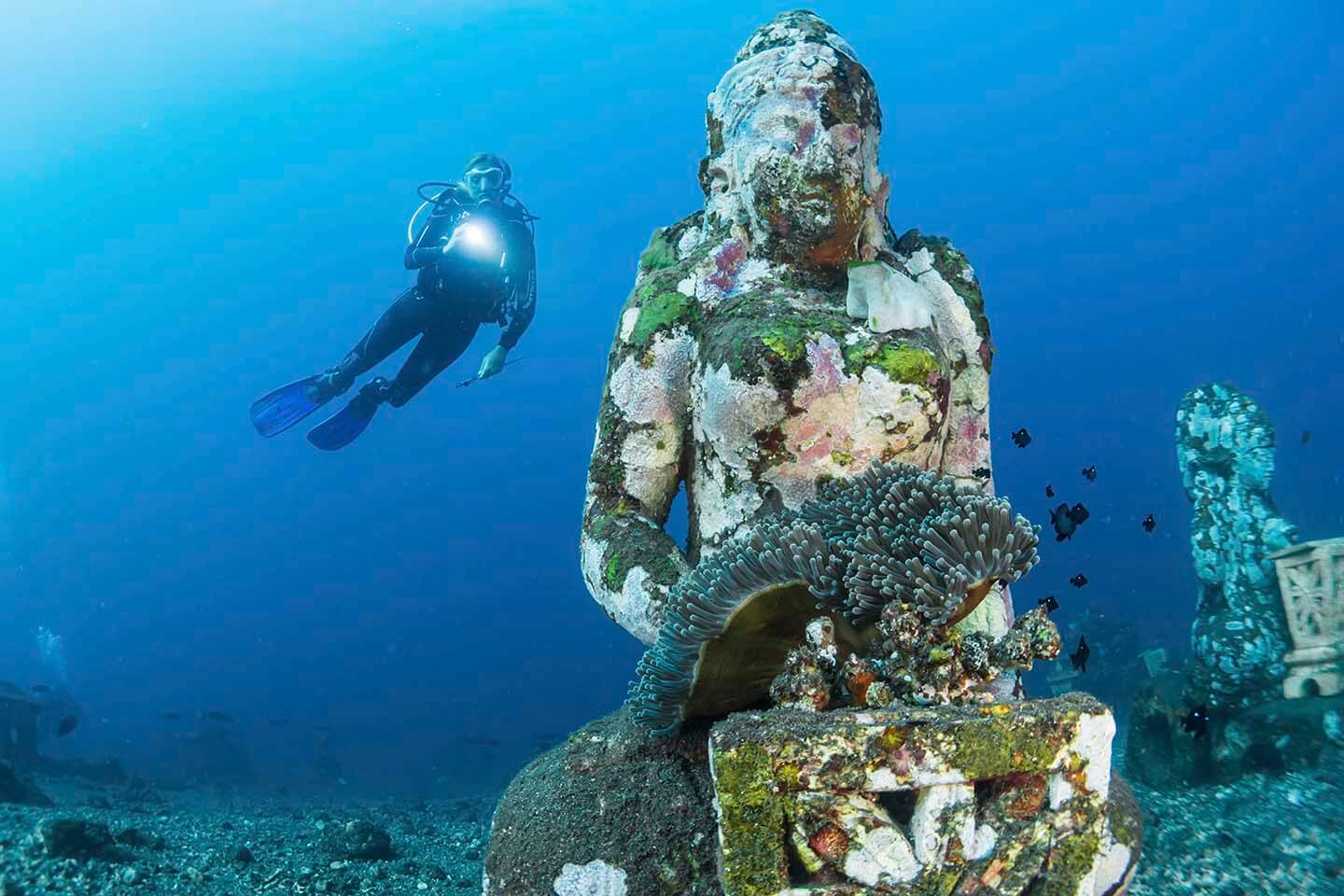 Every diver has a long list of places they want to visit and marine animals to see. Keeping a dive logbook is one of the best ways to track your dive goals!
You can feel a sense of accomplishment when you write down new locations and dive sites you visited. Dive logs can keep you motivated and on track toward your bucket list dives.
A dive log will come in handy when you go on your a liveaboard trip for the first time. You will want to keep a record of your experiences when you rack up all those hours underwater.
Don't forget to add these distinctive specialty dive courses on marine life to your dive bucket list!
7. You are working towards a career in diving.
If you don't already know, scuba diving can be very addicting! There are countless stories where a diver just tried it once and the next thing she knows she's becoming a dive professional!
Naturally, this does not happen overnight and you have to go through several certifications first.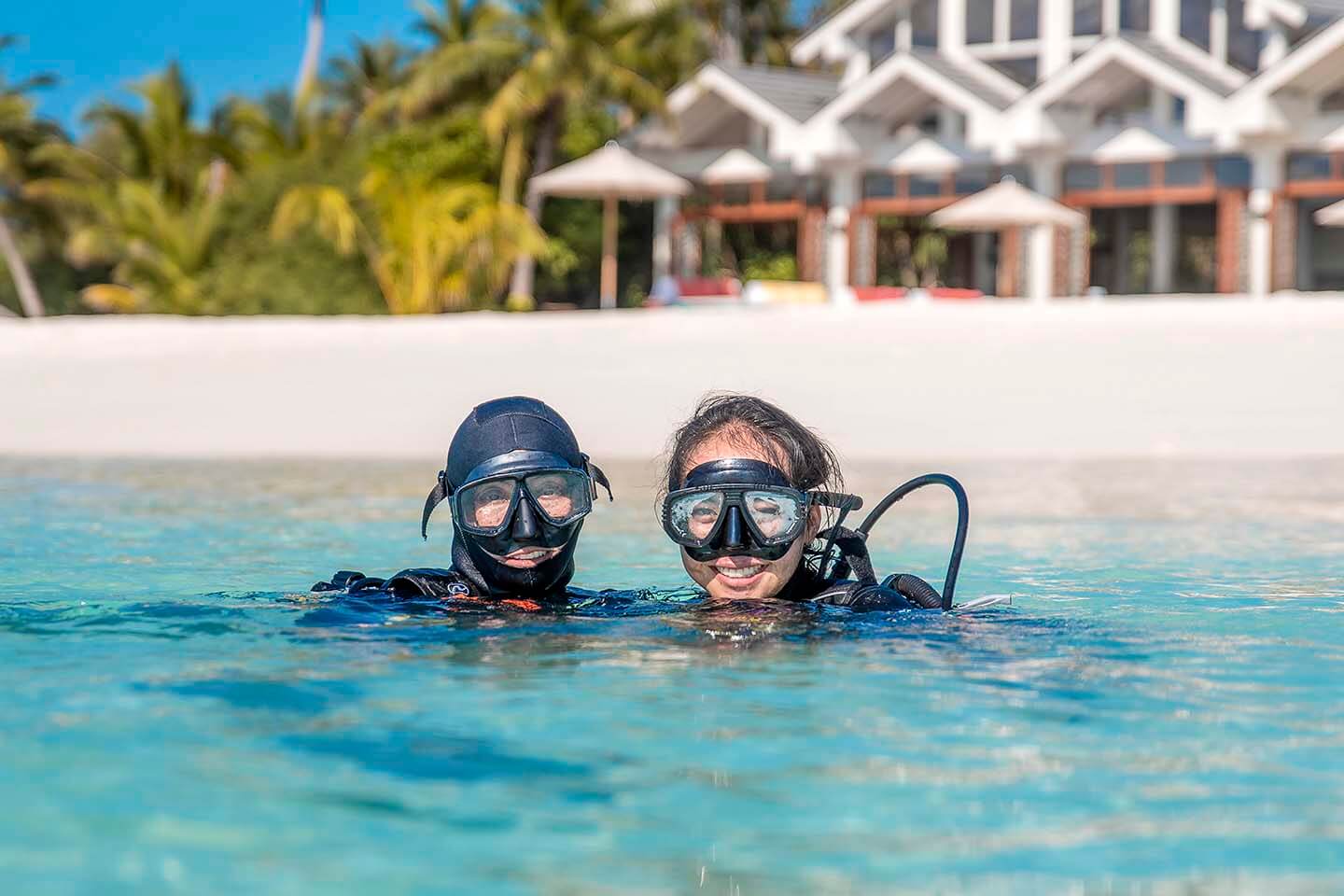 In PADI for instance, you need to get Open Water, Advanced Open Water, Rescue Diver certifications first, log at least 40 dives before you can start your Dive Masters Program. This is the first step to becoming a dive professional. By the end of the DM program, you should have logged at least 60 dives.
Your dive log will be proof that you are an eligible candidate. Logging your dives will help you towards the job of your dreams.
8. You collect dive stamps!
If you enjoy collecting souvenirs for your travels, collecting dive stamps on your log book can be a great thing to collect for your dive travels! Each dive shop has a stamp they use to verify you have gone diving with them.
Dive stamps are great to remember which dive centers you went diving with. It also adds some color and personality to your logbook.
9. You are a certified fish nerd.
One of the best things about diving is spotting all the wonderful creatures underwater. If you're determined to know every fish species you spot while going on a dive then a logbook is a great way to keep track of this.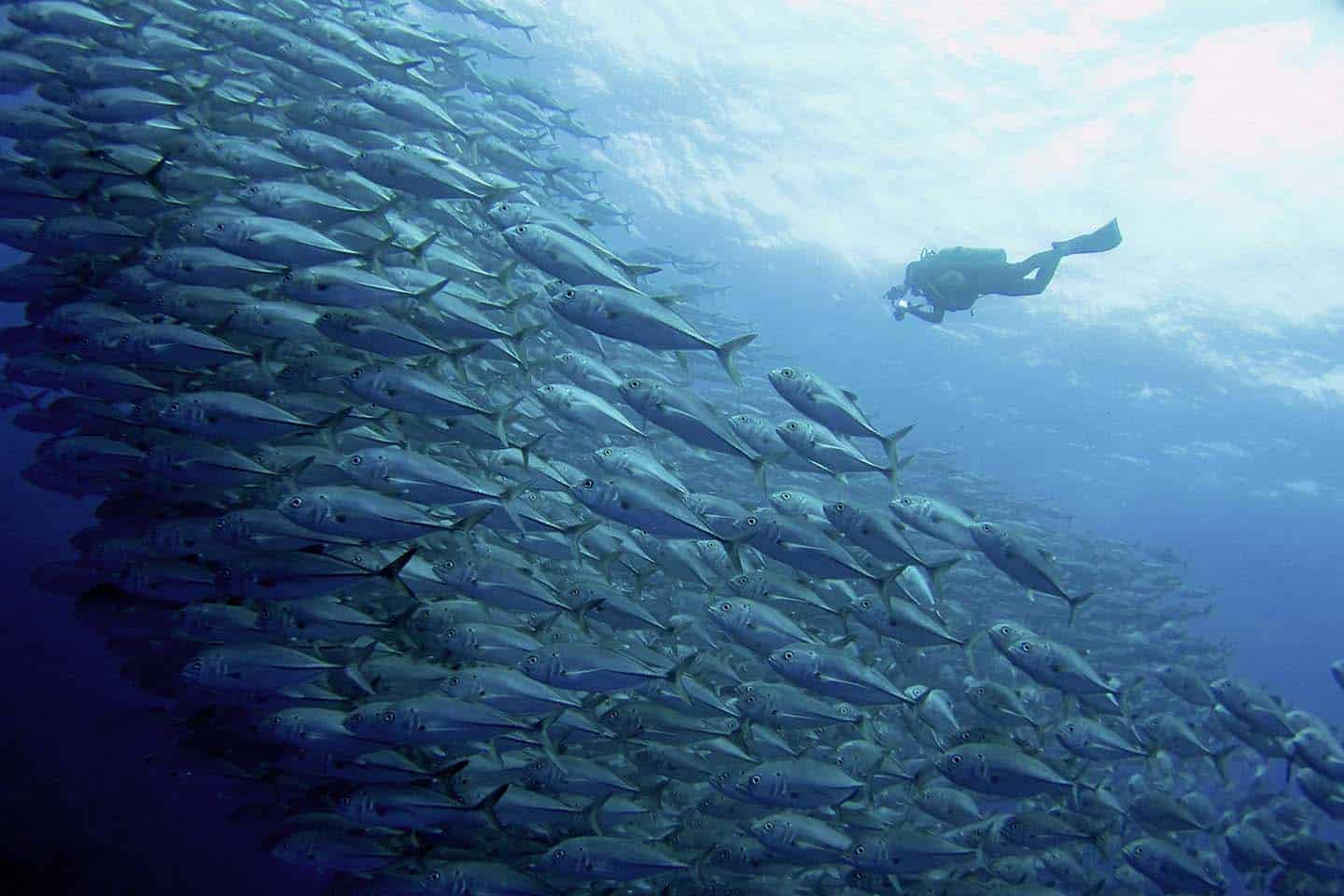 Some fishes can only be found in certain areas or dive spots. If you encounter a rare species you might want to remember where you spotted it and return to it someday.
Need help identifying your ocean critters? Check out these reef identification books to help you with your fish ID.
10. You like to remember newfound friends.
You meet all sorts of people from different countries and backgrounds while scuba diving. If you love remembering people on your trips, dive logs are great to keep track of people you've gone diving with.
Some dive logs will even allow you to verify dives by having your dive log entry signed by your buddy.
---
Have I convinced you to log your dives? Check out this list of 35 Best Scuba Divers Log Books you can use to record your dives.
Pin this for later!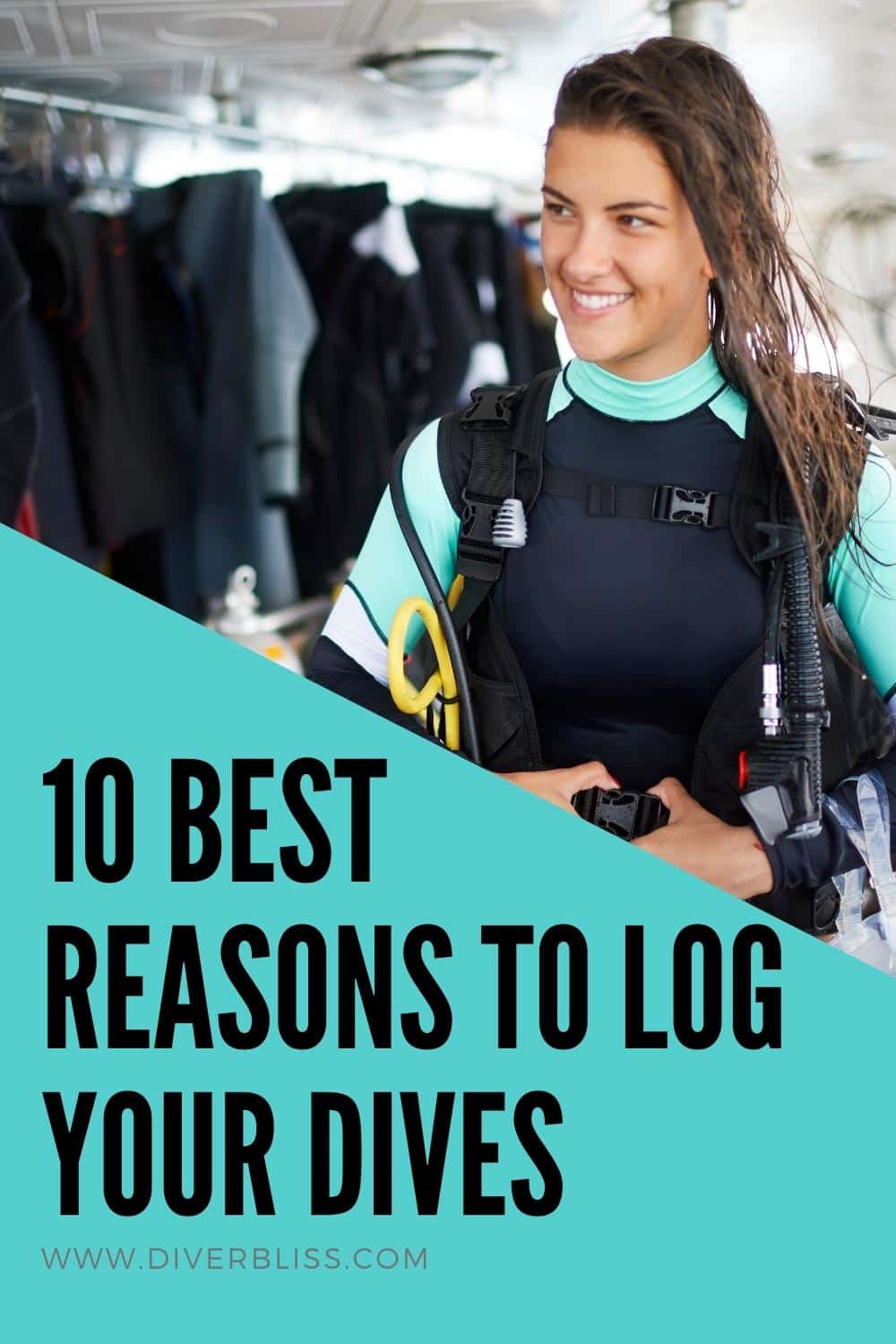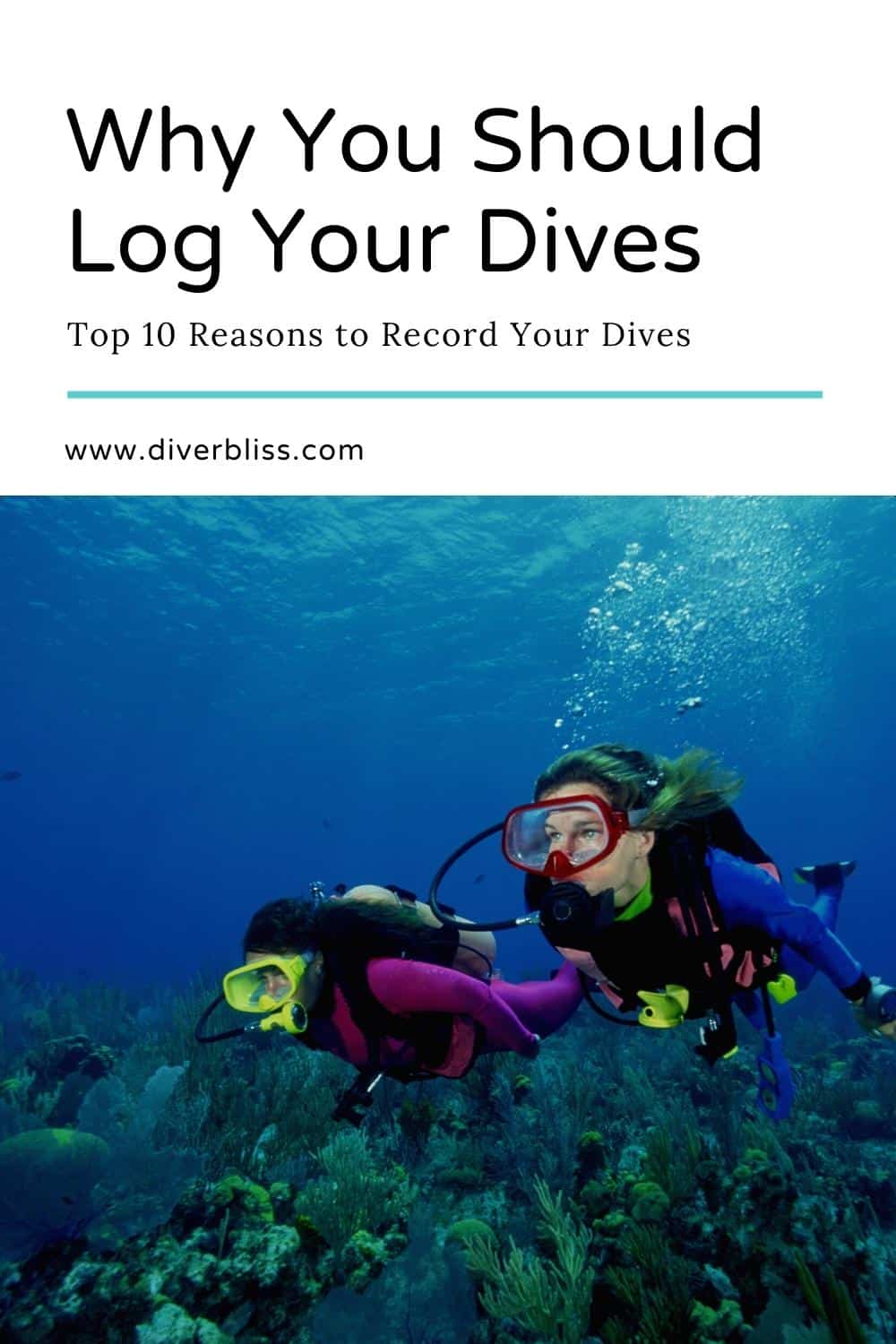 Do you log your dives? Why do you log your dives?
Leave a comment below!