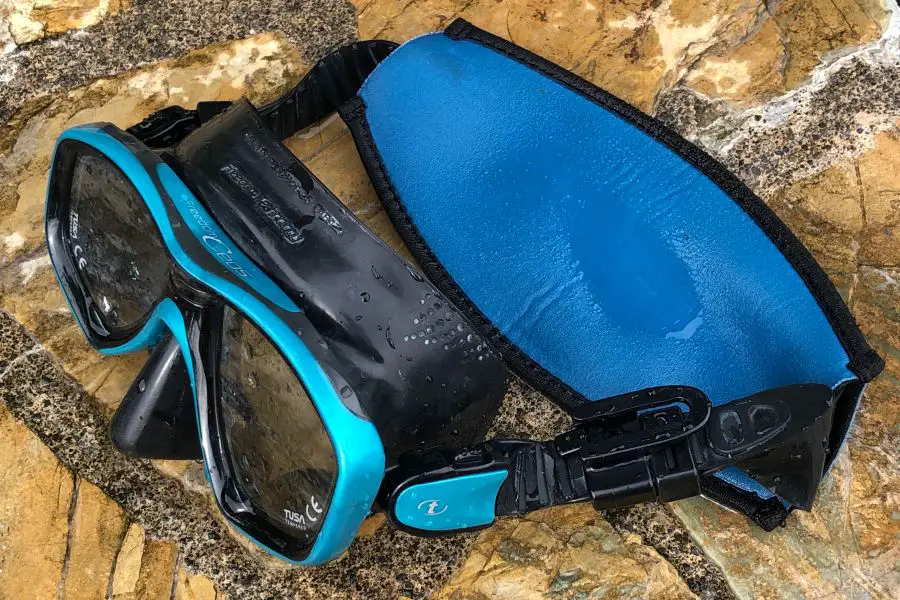 The links below may be affiliate links. If you shop through them, I'll earn a commission at no additional cost to you. For full information, please see my disclaimer here.
Scuba mask strap covers are one of the diving accessories you think you don't need but must have.
For the longest time, I would find myself wincing every time I cleared my mask underwater or removed it after a dive. My hair strands would get entangled with the scuba mask straps, causing a lot of discomforts.
Eventually, when I bought my own scuba mask, the dive shop gave me a free neoprene mask strap cover. And boy, did I immediately noticed the difference.
Now, I would never dive without one and recommend you to do the same!
Why you should use a dive mask strap cover
If you're not convinced why you should get scuba mask strap cover, here are some of the benefits of using one.
It is more gentle on your head and scalp
Rubber mask straps that's directly strapped to your head can feel sore and uncomfortable after awhile. When the mask is worn often or for long periods of time, it can even leave marks on your scalp.
By putting a neoprene cover around the mask strap, you create a cushion so there is less stress on your head. You will notice that by using scuba mask covers, wearing masks will be more pleasant.
Helps protect your hair while scuba diving
If you have long hair, wearing scuba masks strap covers is one effective way of protecting your hair while scuba diving. Hair can easily get entangled on the straps and becomes painful to remove. Neoprene covers for your scuba mask straps can help avoid hair knots, tangles, and breakage.
Easier diver identification underwater
Trying to identify who's who underwater can be a bit of a challenge. One way to set yourself apart is by using a scuba dive mask strap wrapper. There are many mask strap cover designs and colors that will make you stand out underwater.
If you are diving in a group most especially, your dive buddy will have an easier time identifying you from behind simply by looking at your dive mask cover.
Helps distinguish your mask
It is very common for scuba divers to have their dive gears mixed up. To avoid losing your mask or having someone accidentally take it, scuba mask strap covers can help identify your gear. Aside from the unique colors and patterns available, you can also personalize dive mask strap covers with your name.
This is a very practical solution especially when you go on a liveaboard or a dive trip to avoid other divers from taking your mask.
A creative way to promote something
Many scuba mask strap covers nowadays can be customized. You can have a mask strap cover that has a logo of a company or organization that you like. If you are affiliated with a brand, this is a good way to let others know you are part of that group or support them.
Some people also put their website names or Instagram handles which is a good way to promote their own business. When someone takes notice of your customized neoprene mask cover, it can be an excellent conversation starter and help you promote something that is important to you.
Now that I've convinced you to get one, here are some of the best scuba mask cover designs you might want to get for yourself and your dive buddy!
1. Innovative Scuba Concepts Strap Wrapper
Why you'll love this mask strap wrapper:
Bright and colorful mandarinfish design
2 layers of 2.5mm neoprene with rubber on the inside prevents slipping or twisting
---
2. Coral Design Diving Slap Strap with Velcro Opening
Why you'll love this scuba mask strap cover:
Velcro opening makes it easy to put or remove
Several cute patterns available
Option to buy as a pair
---
3. Flow Scuba Gear Diving Slap Strap (Set of 3)
Why you'll love this scuba mask strap cover:
One size fits all for a universal fit.
Slides through your existing mask strap, no scratchy velcro attachment closures
Save money and receive 3 pieces
Includes 3 different designs (waves, sharks and water patterns) suitable for diving enthusiasts who owns several scuba masks or would like to give as gifts
---
4. Customized Scuba Mask Strap Cover by Snorklies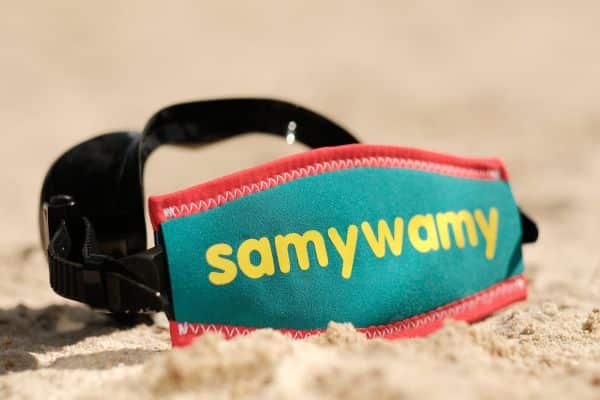 Why you'll love this customized scuba mask strap cover:
Create your very own unique and one-of-a-kind personalized mask strap
Choose from different colored neoprene
Personalize it with your name, nickname, logos or anything else you want
Great scuba diving gift for your dive buddy or instructor
---
5. Personalized Neoprene Mask Strap Cover by Glamourous Elephant
Why you'll love this personalized dive mask strap cover:
Choose from three neoprene colors of black, blue and pink
Add your name or text with color of your choice (Black, white, pink, purple, blue yellow, orange, green)
Custom neoprene scuba mask strap cover make excellent gift for divers
---
6. Personalized Neoprene Scuba Mask Strap by North Shore Laie Point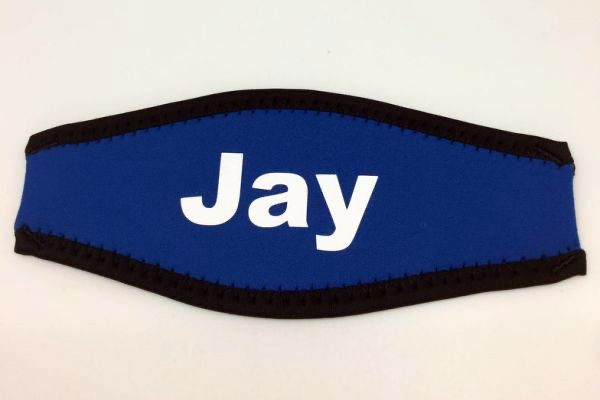 Why you'll love this personalized neoprene mask strap cover:
made to order in the neoprene color of your choice
personalize with your name or text font style
choose from recommened font syles or provide your own
---
7. Marine Animal Mask Strap Cover by Girls That Scuba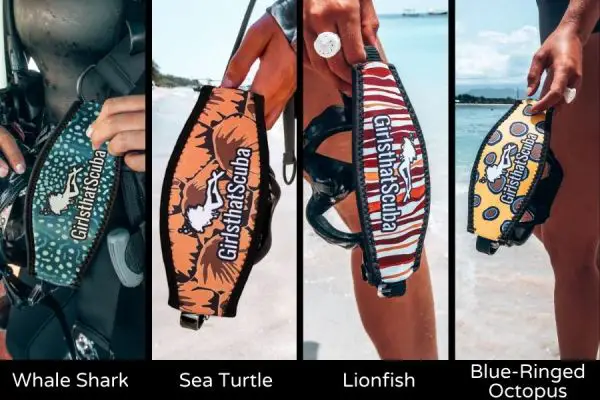 Why you'll love these scuba diving mask strap covers:
---
8. Girls That Scuba Mask Strap Covers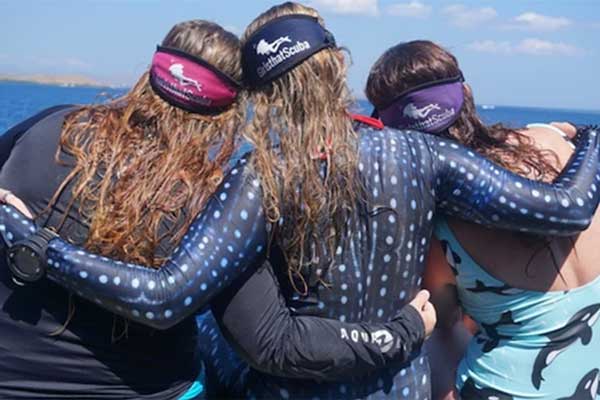 Why you'll love this scuba mask strap cover:
Girls That Scuba Logo to help identify you as part of the biggest female dive community
Available in 7 colors (Black, Teal, Purple, Pink, Navy Blue, Royal Blue, Yellow)
Option for velcro fastening for the Navy Blue and Pink Versions
---
9. Bluecell Ocean Pattern Neoprene Diving Mask Strap Cover for Long Hair
Why you'll love this scuba mask strap cover:
Includes 2 pieces in pink and blue
Special design that's perfect for a ponytailed hair to pass through the straps
hook and loop tape inside the cover for easy installation
can be used for diving or snorkeling masks
---
10. Nudiwear Mask Straps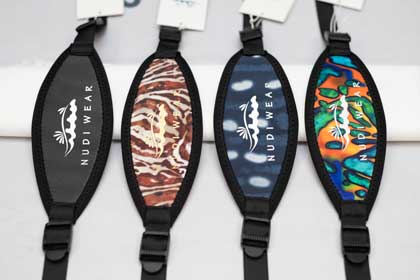 Why you'll love this scuba mask strap:
Choose from 4 different patterns: Tiger Shark, Lionfish, Whale Shark and Mandarinfish
Back to back design
Neoprene with strap replaces the rubber mask strap altogether
gender neutral design makes it an awesome scuba gift for men and women
---
Pin this for later!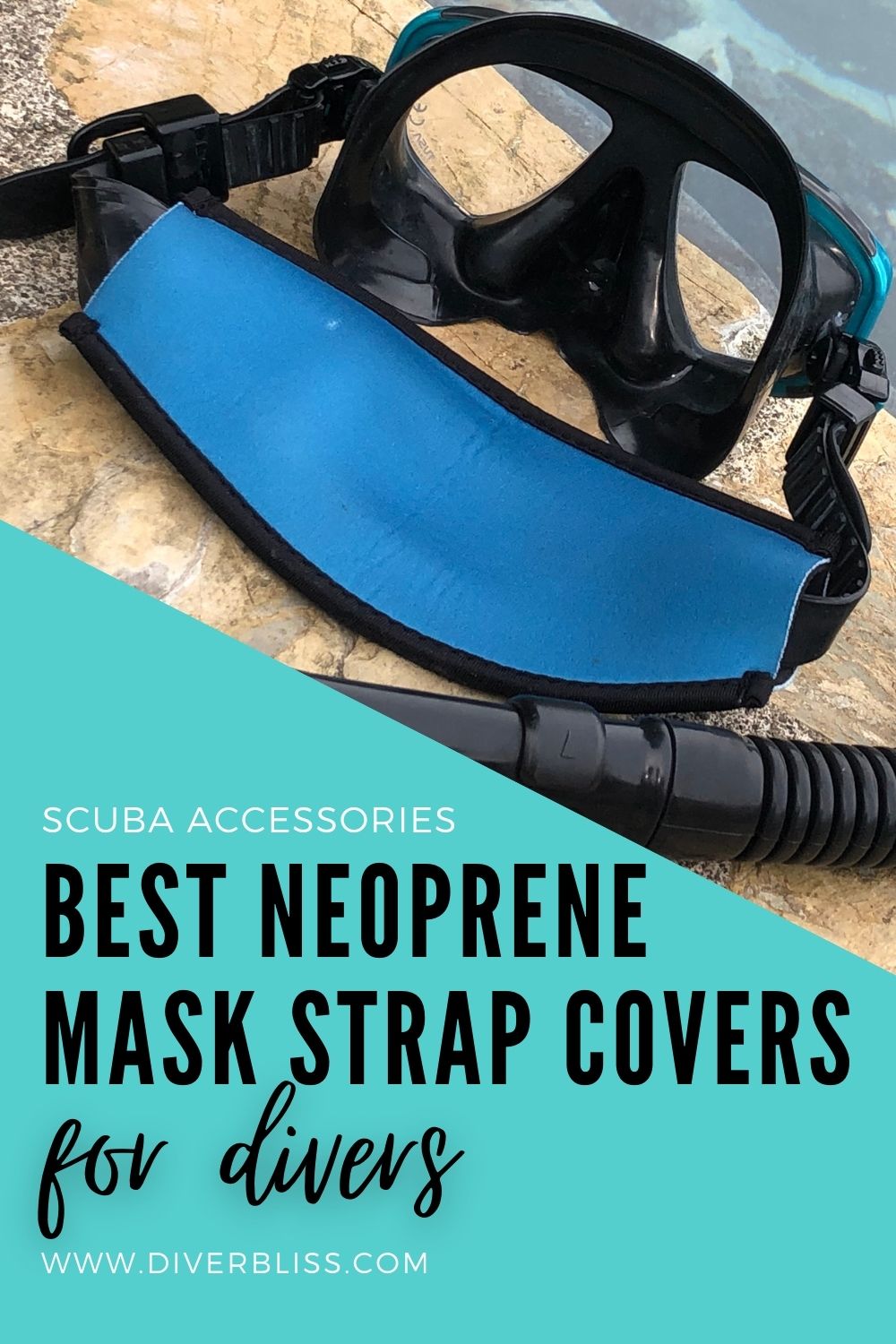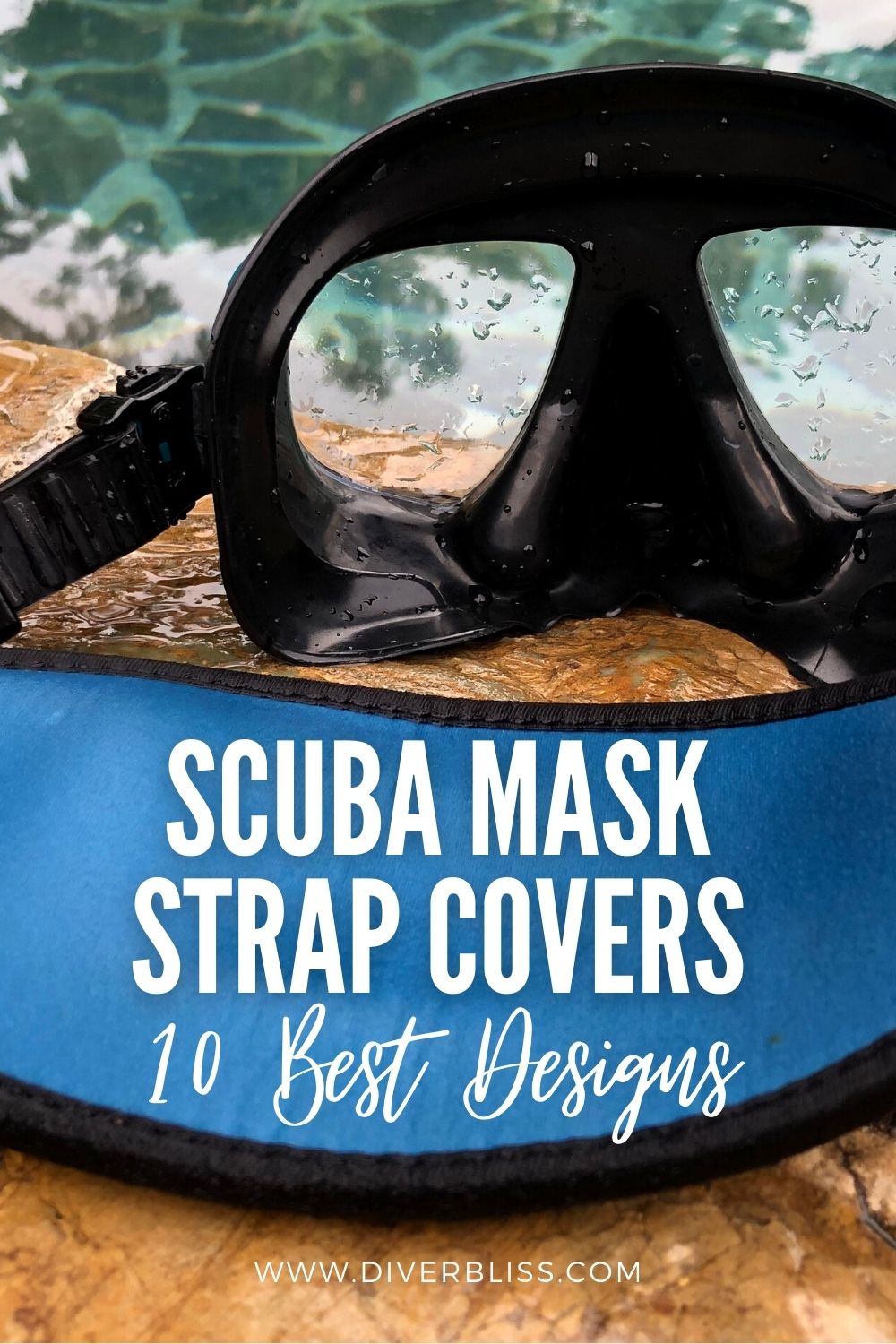 Have you replaced your rubber mask straps with neoprene covers? What is your experience when it comes to using scuba mask strap covers? Leave a comment below
The links above may be affiliate links. If you shop through them, I'll earn a commission at no additional cost to you. For full information, please see my disclaimer here.