It's been almost a year since I went on a one-month epic trip to Fiji as a Protector of Paradise finalist. And the memories of going on a Captain Cook Cruises Fiji is still fresh in my mind.
I had never been to Fiji nor have I gone on a cruise before so I was very much looking forward to exploring Fiji in a not so conventional way.
Well, unconventional to what I am used to!
Our group was invited to do a Colonial Fiji Discovery Cruise on the MV Reef Endeavour. This small cruise ship sailed beyond the Yasawa group of islands and headed to the most remote islands of Fiji.
The adventure began in Denarau Port where the boat was anchored. We checked in our luggage and at around noon we were asked to board the ship.
In true Fijian fashion, we were welcomed by the crew with a traditional Fiji song. Salusalu, which is what the Fijian's call their lei, were hung around our necks. Then we were given a cold fruity drink as we wait to depart.
It was an absolute delight! A good indicator of what was to come for our 7-day cruise.
Prior to the cruise, I did not do any research and did not have any expectations. I wanted to learn and experience Fiji with fresh eyes and an open heart. And I'm glad I did.
If you're looking to experience the best of Fiji, I highly recommend MV Reef Endeavour of Captain Cook Cruises Fiji. Why? well here are 12 of the best Fijian experiences you can enjoy while onboard.
1. Travel back in time to the town of Levuka
Part of the itinerary was to visit Levuka on the island of Ovalau. Levuka used to be the capital of Fiji. This was where the deed of cession was signed declaring it as a colony of Britain. Today, it is a UNESCO world heritage site.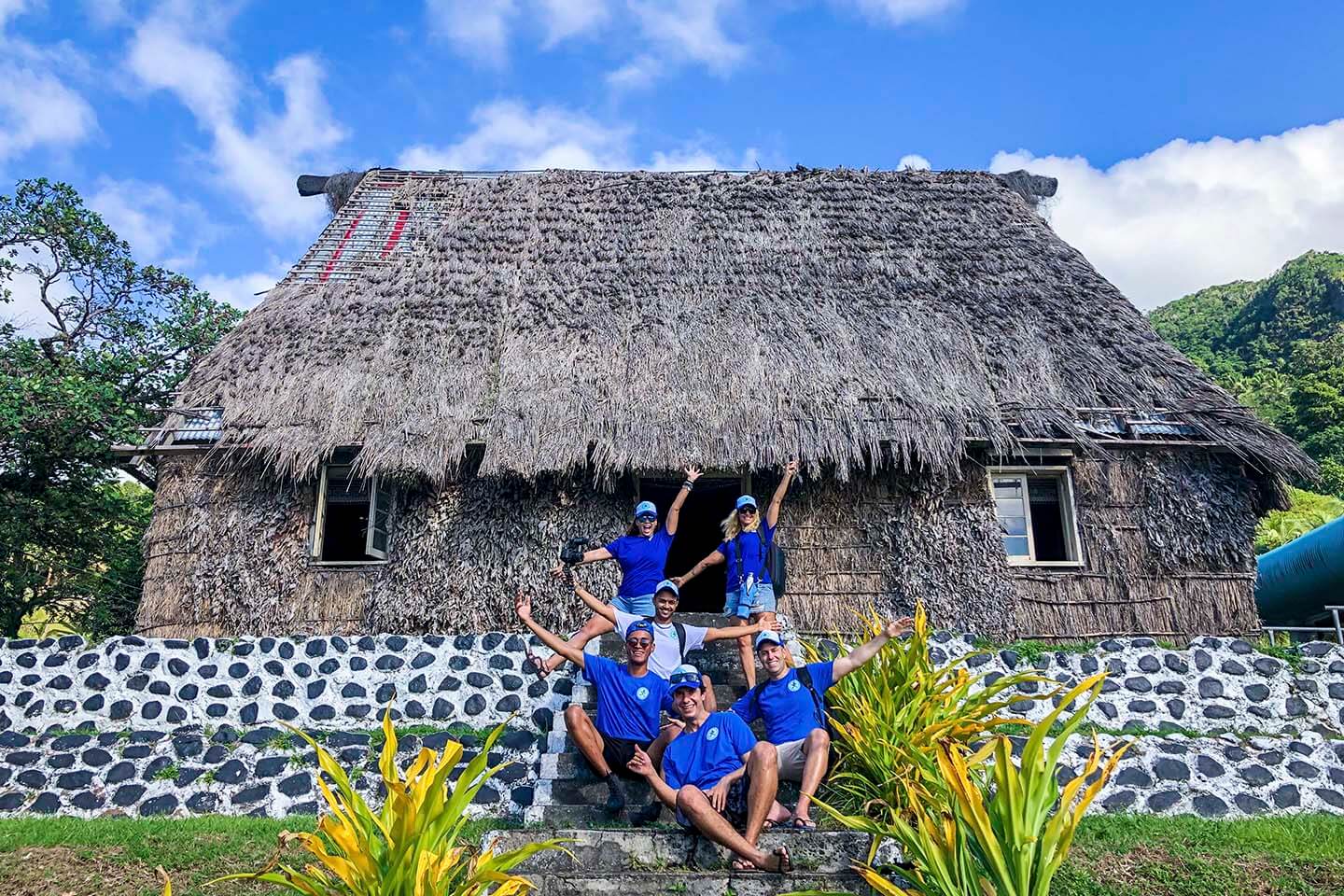 A visit to Levuca allowed me to learn about Fiji's past. This is extremely helpful especially if you have no idea about Fiji's rich culture and history.
If you enjoy walking tours, you will enjoy having a local guide show you the sites around town to learn about their significance to Fijians.
2. Learn about Cannibalism
Yes, you read that right. Cannibalism.
On the town of Levuca, you can choose to have tea with a local Fijian lady who tells the story of how the practice of eating humans started in Fiji. Her great-great-grandfather had witnessed how it all began.
Of course cannibalism is no longer practiced in Fiji, or at least we don't think so! But really you have nothing to be afraid of. All guests were accounted for after having tea with the sweet old lady.
I do not want to spoil the story, so you might just have to hear it for yourself when you go to Fiji!
3. Visit a former leper colony
The beautiful island of Makogai used to be home of 4500 lepers from Fiji and other Pacific island groups from 1911 to 1969. The Makogai Leprosy Hospital was established in Makogai Island and was run by French Catholic nuns to care for the colony of lepers back in the day when there was no cure.
Through Captain Cook Cruises Fiji you can visit structures left by the colony. And if you misbehave during the tour, you get to experience being detained in the leper's jail.
I found it particularly cool that they even had an outdoor movie theater to keep them entertained.
4. Learn about Conservation
Today, Makogai island has been converted to a Mariculture Center. So it no longer hosts a colony of lepers but a colony of clams and turtle!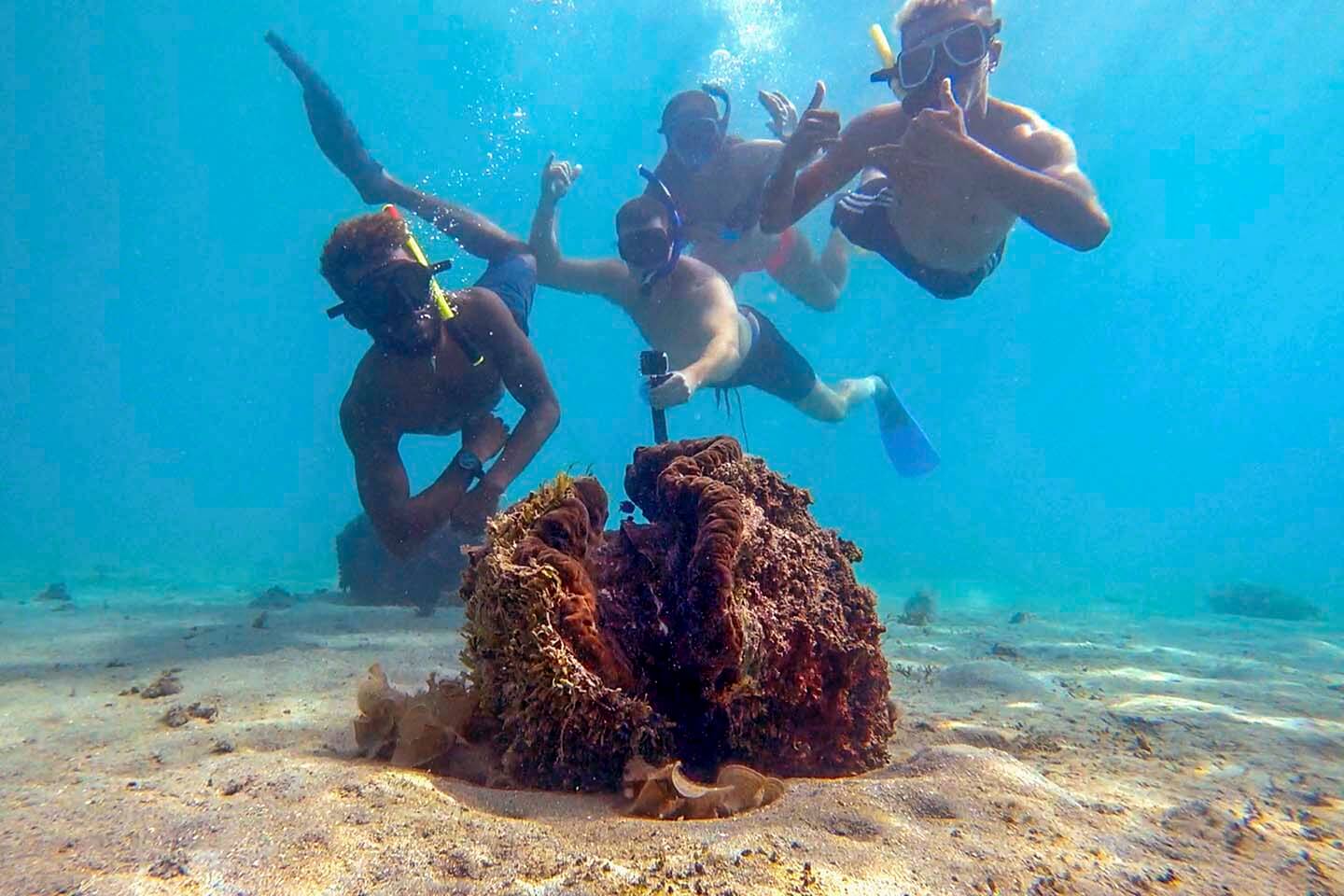 The ocean is a huge part of Fiji's culture. In recent times, they had noticed a decline in their resources, particularly giant clams and turtles. These were heavily consumed by Fijians in their diet.
To address this problem, the Fijian Government headed by the Ministry of Fisheries, declared the island as Marine Protected Reserve. Giant clams are bred and born on the island and transported to different parts of Fiji.
If you are interested to learn more about turtles and clams, you can visit the nursery and talk with the scientists and caretakers of the island.
5. Snorkel and Scuba Diving
A trip to Fiji will not be complete if you do not go snorkeling or scuba diving! Fiji is made up of 333 islands and they have been abundantly blessed with amazing coral reefs.
As a diver, the daily snorkeling activities was something I always looked forward to onboard the Captain Cook Cruises Fiji. The reefs we visited were always lush and filled with marine life.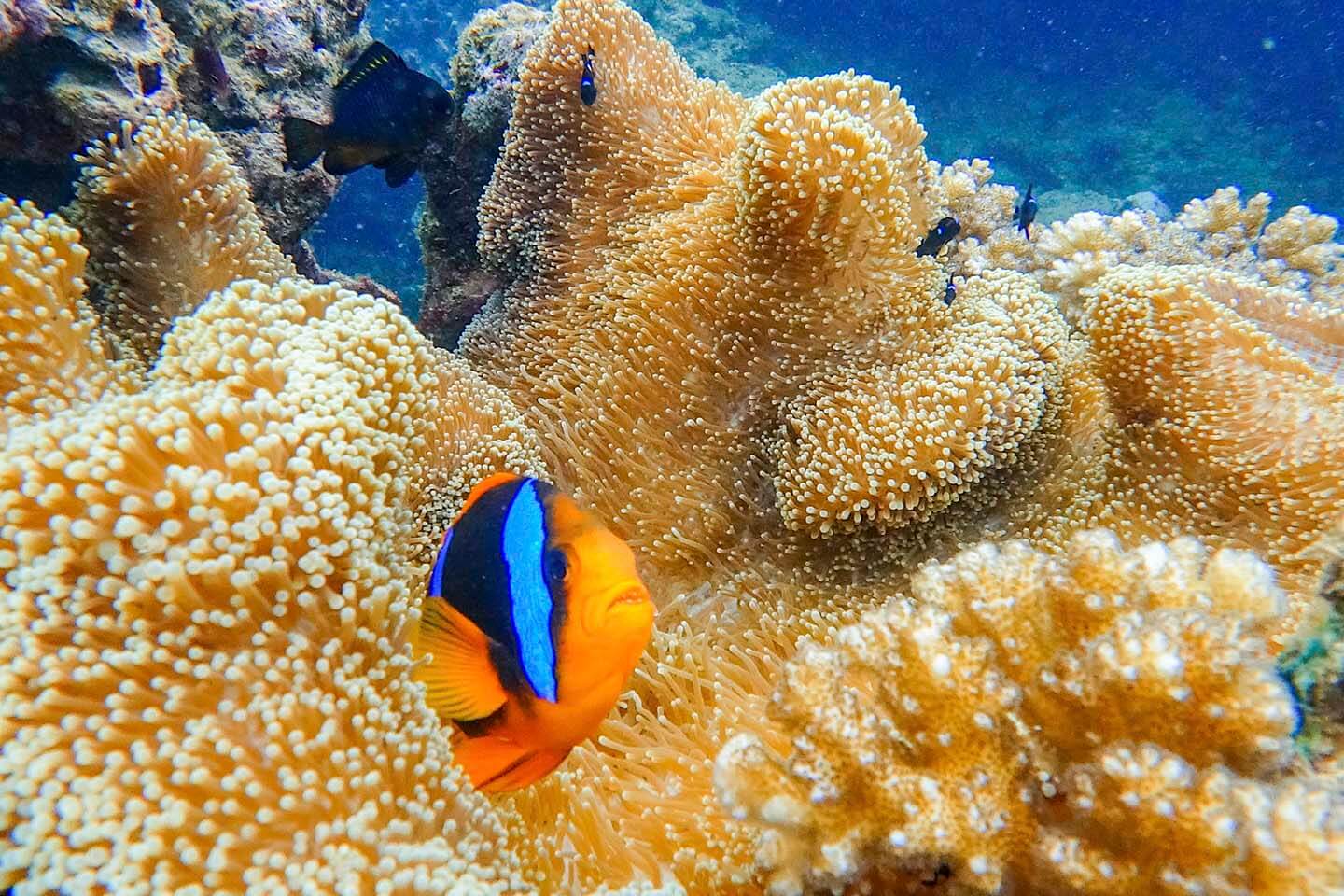 We were blessed with beautiful weather for the most part of the trip so visibility was amazing. To my delight we also got a chance to try scuba diving while in Taveuni.
If you are into liveaboard scuba diving, MV Reef Endeavour can take you diving to the remote areas in Fiji.
6. Tour a Pearl Farm
One can literally say that the island of Savusavu is precious as a pearl!
One of the islands MV Reef Endeavour you will visit is Savusavu where the best Fiji pearls are harvested.  J. Hunter Pearls explained the intricate process of pearl farming. And afterward, you will be shown where and how the Fiji pearls are farmed.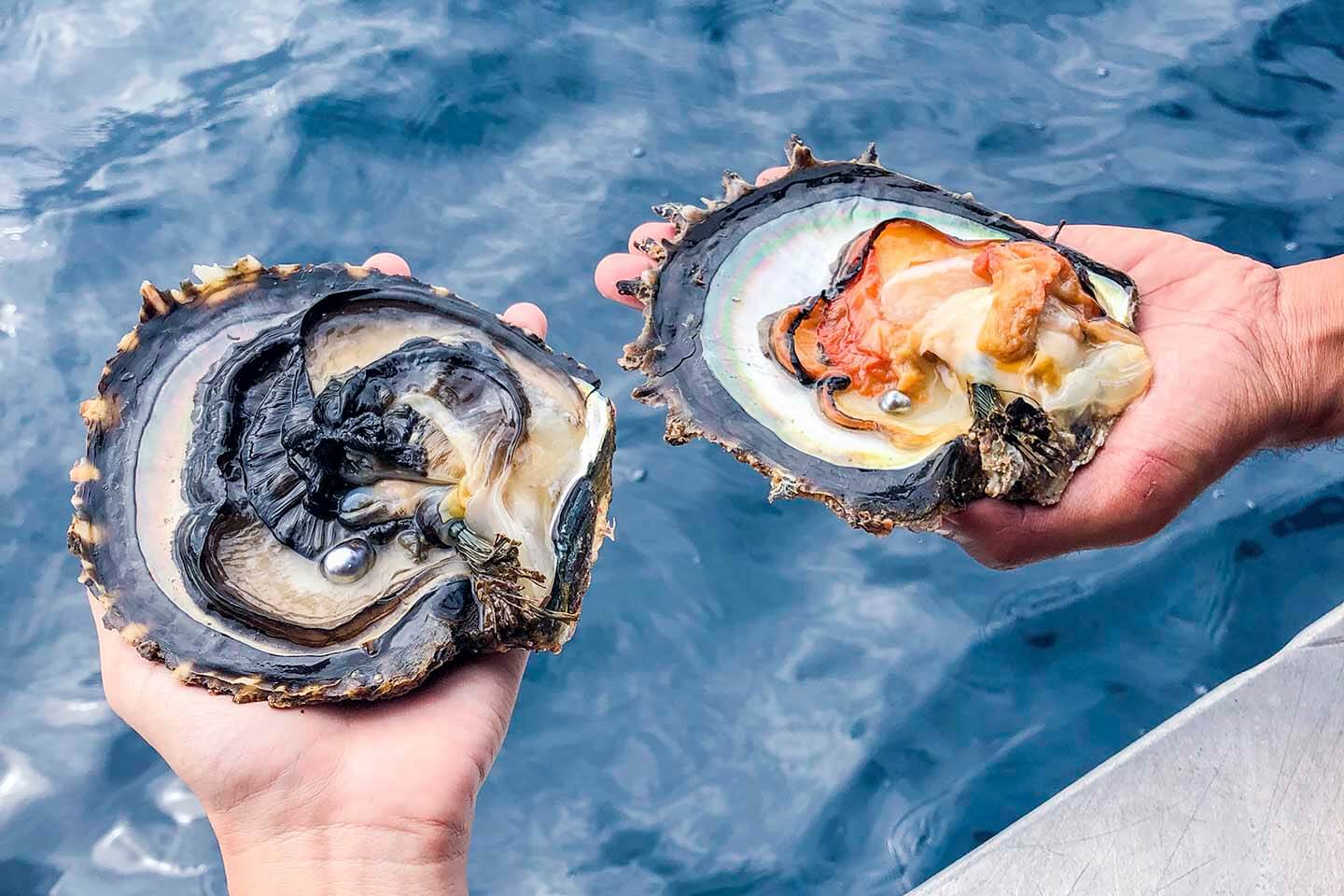 If you love pearls, you can purchase authentic Fiji pearls in their boutique. You will be happy to know that by purchasing these pearls you will be supporting a sustainable Fijian business.
Since its establishment in 1999, J. Hunter Pearls has worked in close partnership with the communities of Vanua Levu. 90% of their employees are Fijians. They pay a water lease and royalties to the local tribes. And they have given 60 scholarships to deserving students in Fiji.
7. Jump off a Waterfall
I must admit that I am not fond of going on treks but Bouma waterfalls in the Garden Island of Fiji, also known as Tavauni, was well worth the hike. We were met with rain while walking through the forest, but to be honest it just added to the fun!
The waterfall was simply majestic and breathtaking. If you're daring enough, you can also jump off a ledge from behind the falls.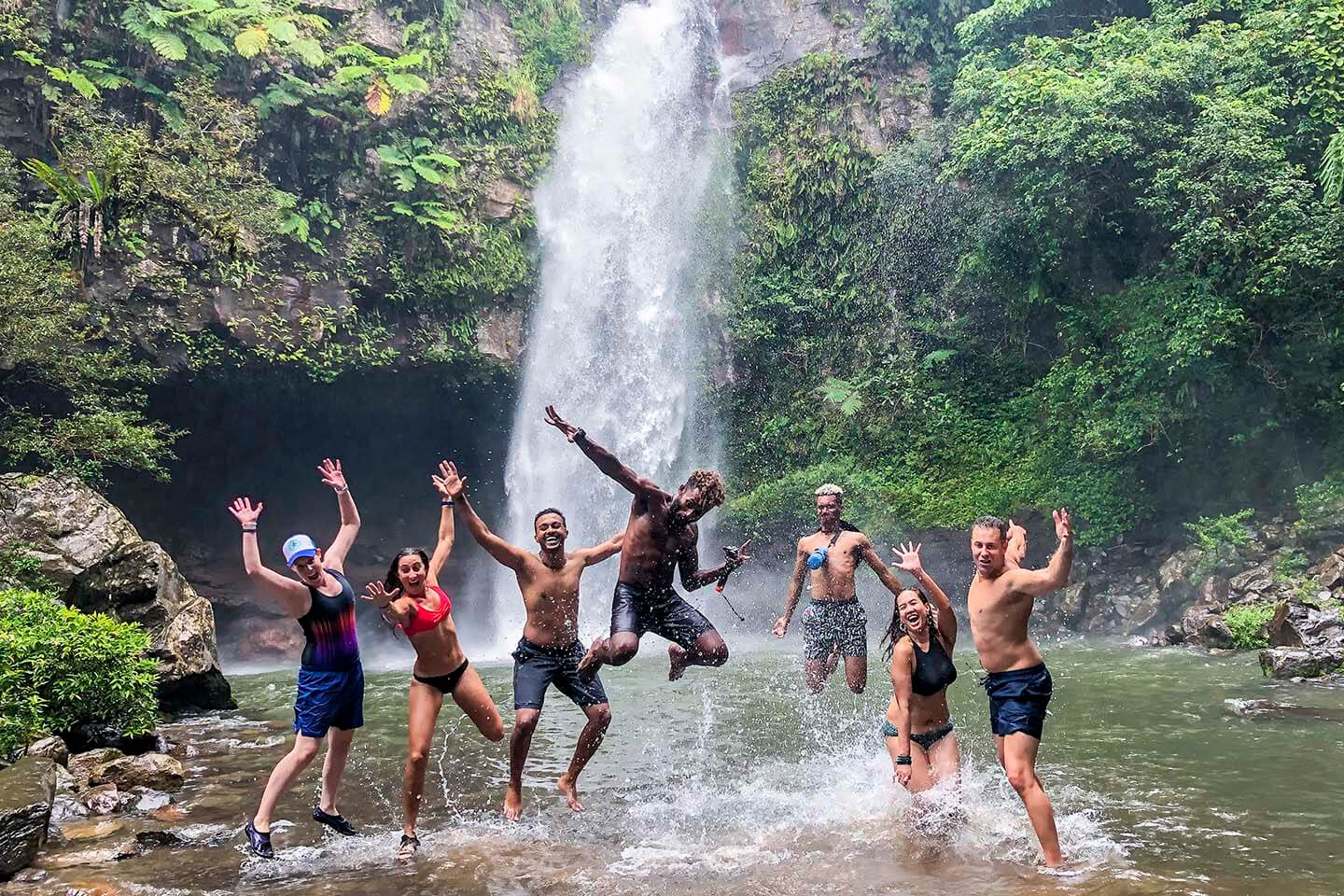 It was an exhilarating Fijian experience I never thought I'd be doing. So when the opportunity presented itself, the thrillseeker in me just couldn't say no!
8. Interact with Fijians
It is not an exaggeration when people claim Fijians are the happiest and friendliest people on the earth. I am Filipino and the same has been said about my countrymen. But after visiting Fiji, I honestly think they beat us on this one.
Everywhere we went, people greeted us warmly. You will commonly hear them greet you "Bula". Directly translated this means "life", but used to convey wishing someone a good life.
Captain Cook Cruises Fiji arranges interactions with the locals. This involves going to a local village where you will be treated with songs and dances.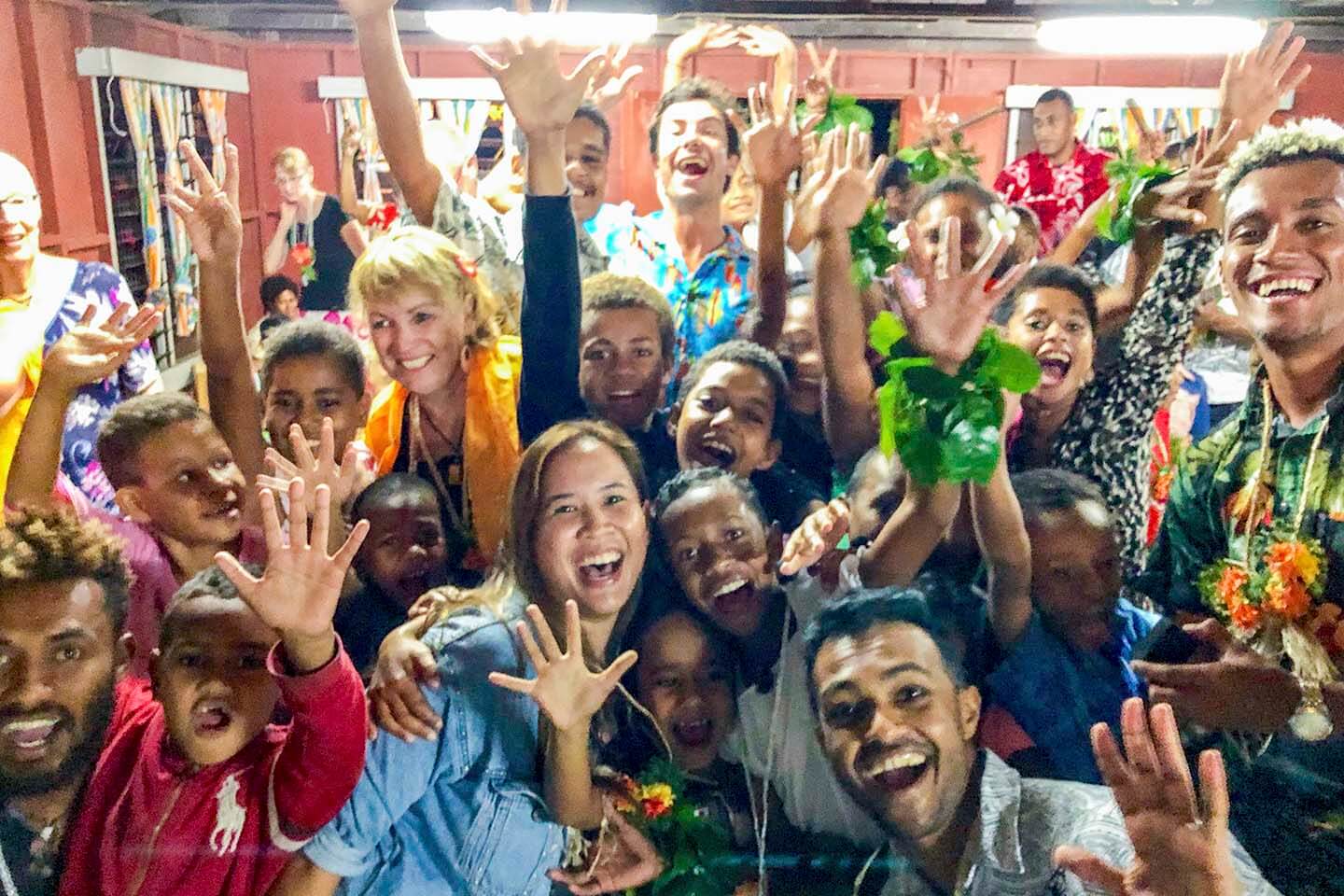 9. Enjoy a Lovo Feast and other local dishes
While we were in Taveuni, we visted a local tribe and got to try several local dishes.
They served us Palusami which was taro leaves saturated with coconut milk. I learned that Fijians love to cook their food with coconut milk and root crop.
They also prepared a feast cooked in a Lovo. This is an earth oven fire in the ground that is lined with heat-resistant stones. To cook the meal, they wrap the fish, pork, chicken in leaves. Then bury it in the lovo to cook for hours.
If you're curious what Fijian cuisine is like then you're in for a treat!
10. Step foot on the Meridian Dateline
I had only heard about the Meridian Dateline while studying maps in school and never thought the day would come for me to actually be on it! The International Dateline or Meridian 180° line actually runs straight through Taveuni.
The International Dateline serves as a line of demarcation separating two consecutive calendar dates. So technically, if you're on the dateline you can go back and forth in time.
I know it was just a simple line on the ground but I thought it was kinda trippy and cool to have step foot on it.
11. Climb a Mountain
As some of you might already know, I am not very fond of climbing mountains either. But part of the Fiji experience is to explore its beautiful islands and everything that it has to offer. So how could I possibly say no?!
Our last island activity with Captain Cook Cruises Fiji was to climb a mountain in Nananu-i-ra.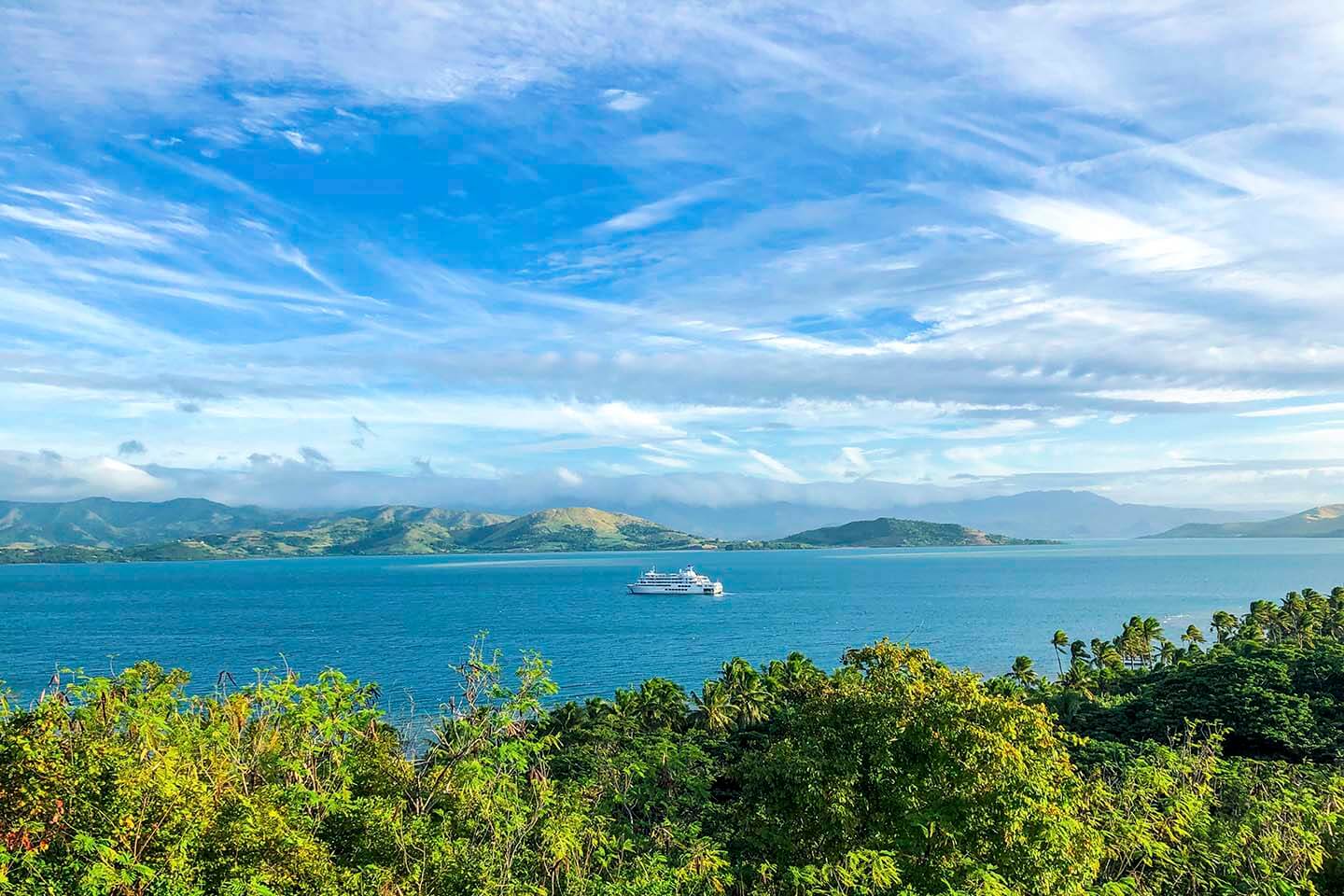 Thankfully it wasn't as bad as I thought it would be and we were rewarded with a spectacular view.
If you love hiking and climbing mountains then you'll enjoy exploring Nananu-i-ra.
12. Participate in a Kava Ceremony
A trip to Fiji will not be complete without trying kava, a mildly narcotic drink made from mixing the powdered root of the pepper plant (piper methysticum) with water.
Traditionally, kava is served during a yaqona ceremony as part of a social, political, or religious function. While visiting one of the villages, you can take part in the kava ceremony. You can also opt to join a kava ceremony hosted by Captain Cook Cruises which they hold after dinner.
I was a bit apprehensive to try it at first as the kava looked like muddy water. But I was determined to complete my Fiji experience with a cup of kava, so I tried it. It tasted earthy and left my mouth feeling a bit numb!
---
Pin for later!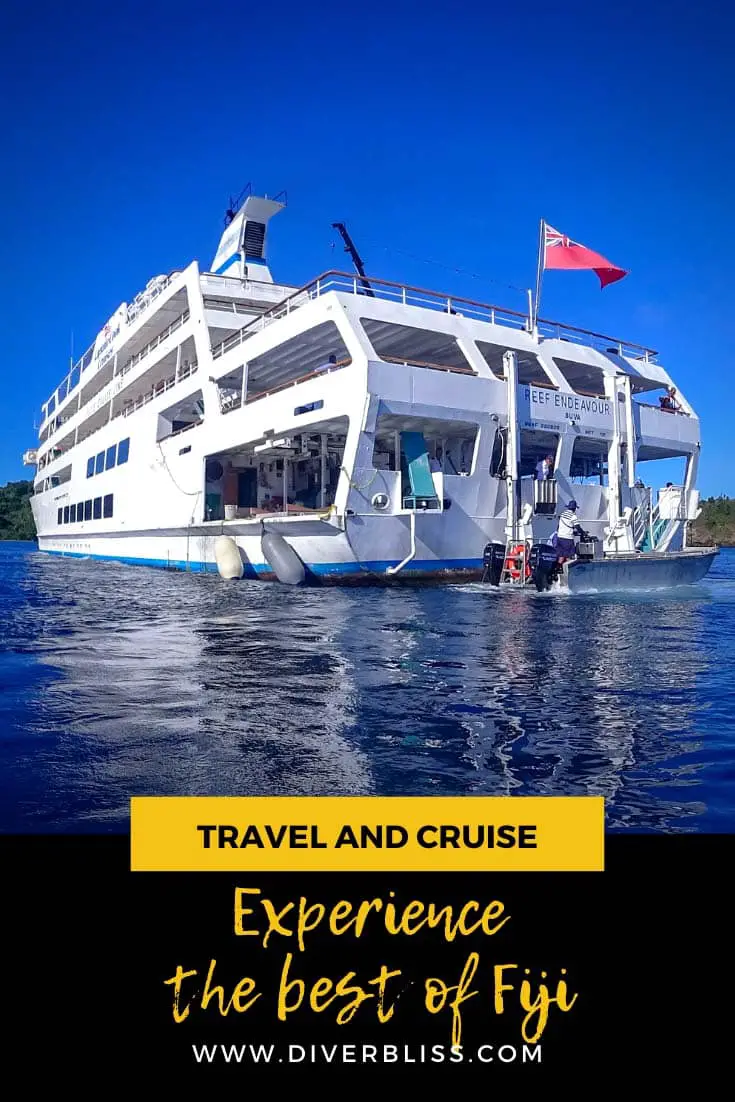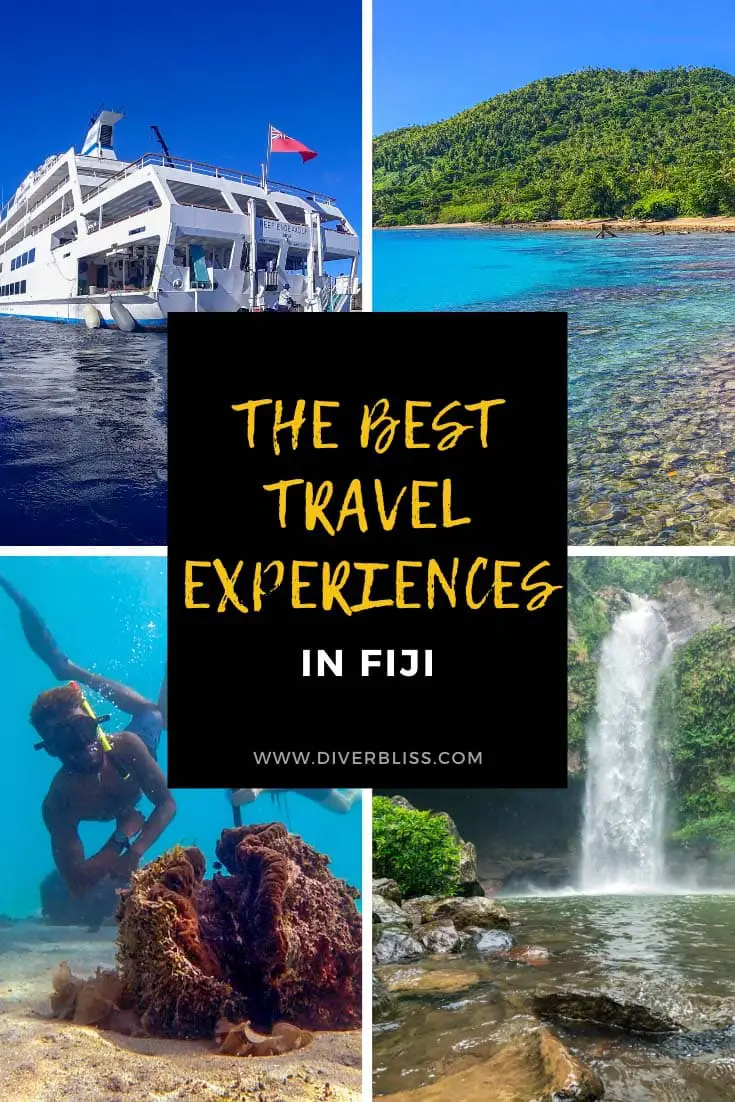 For a first time visitor to Fiji, going on board the MV Reef Endeavour and doing the colonial cruise was the perfect way to show me what Fiji had to offer. A good mix of history, culture, traditions combined with some fun and relaxation.
So if you want to experience the best of what Fiji, do it on board Captain Cook Cruises Fiji. You will love it!
Need help packing your bags for a liveaboard cruise? You may also want to read my post on liveaboard packing list.
The cruise was sponsored by Captain Cook Cruises as part of the Protector of Paradise competition I was part of in 2019. I am not obligated to post about them, however, I genuinely had a great time and want to share it with you! As always, all opinions are mine.