Don't date a girl who dives for she will never be perfect. She will have uneven tan lines and salty hair. Her legs and arms will have bruises from God knows where. She will complain about the sunburn on her forehead and the permanent mask crease on her face. But secretly she prefers this than to not be diving for days.
Don't date a girl who dives for she is confident, brave, and true. She will go to the deepest parts of the oceans to explore shipwrecks, and she will do so even without you.  She loves entering caves and diving in the dark. No doubt, she will be the first to jump into the water for a chance to see a shark. If these things scare you, it might be best to stay away. Nothing fazes her, except for the titan triggerfish that may come her way.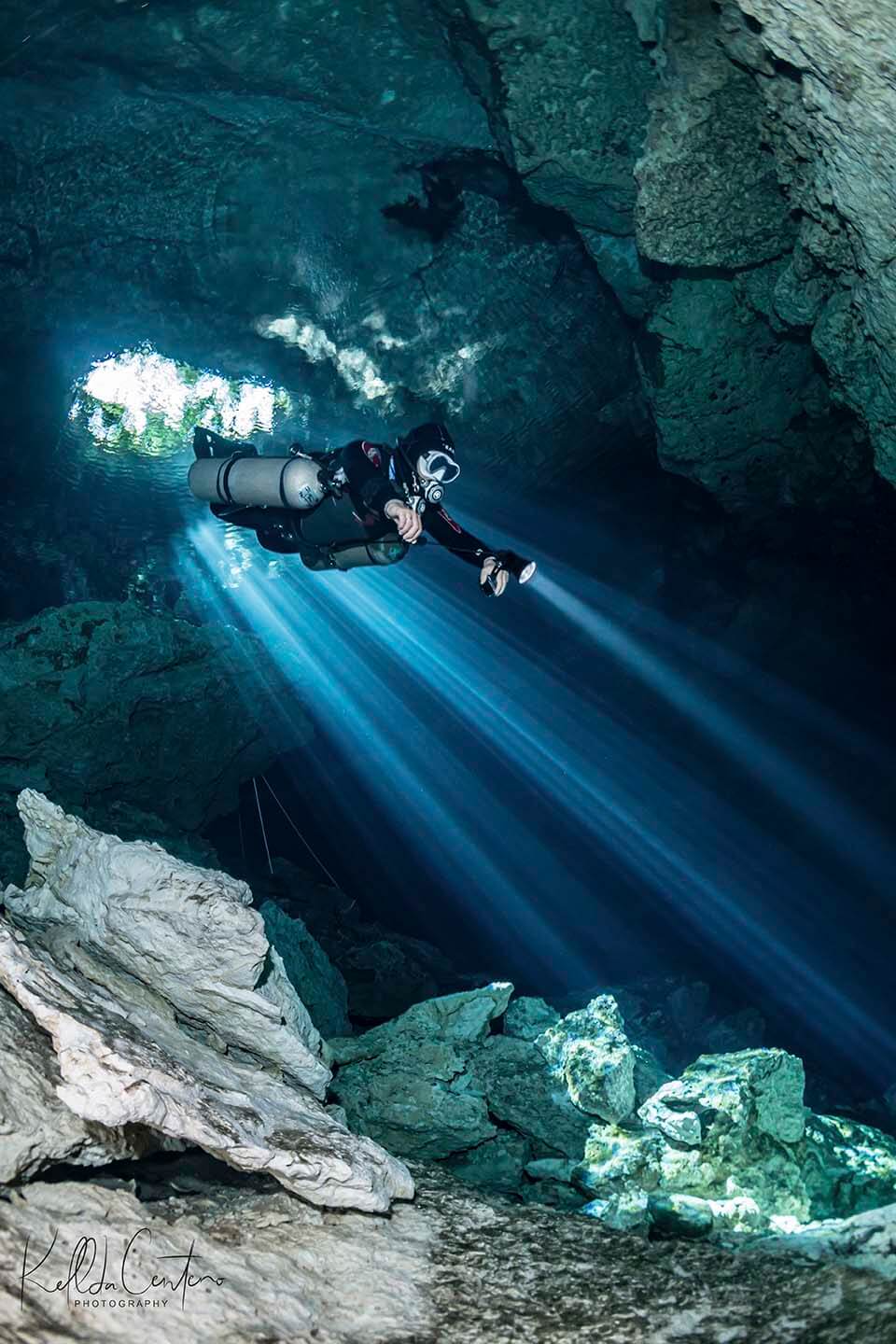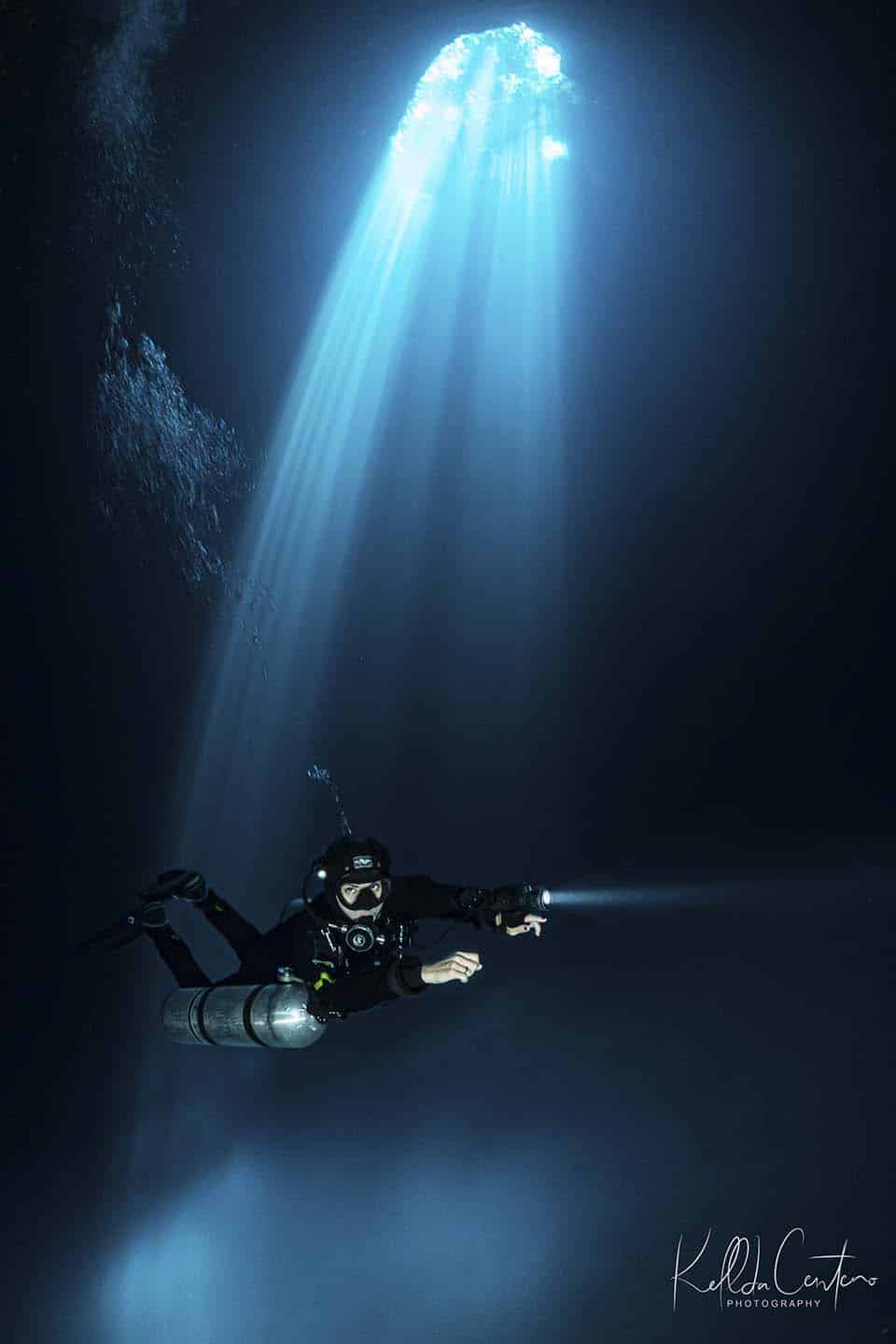 Don't date a girl who dives. When you take her to beaches for romantic strolls, she will pick up every piece of plastic trash because that's just how she rolls. Never collect seashells for her if you think this is sweet. She will look at you in bewilderment. This is not the way to sweep her off her feet.
Don't date a girl who dives for you cannot easily woo her with flowers, chocolates, and sweet words. Instead, ask her about the sea creatures she met in the vast underwater worlds. Watch her eyes light up in excitement as she shares stories about her paradise on earth. Then buy her dive equipment for all that she is worth!
Don't date a girl who dives for she is independent and strong. She will never hesitate to speak out if she thinks you are wrong. She will not need you to carry her dive gear or her tank. And, she might even have more money than you, in the bank.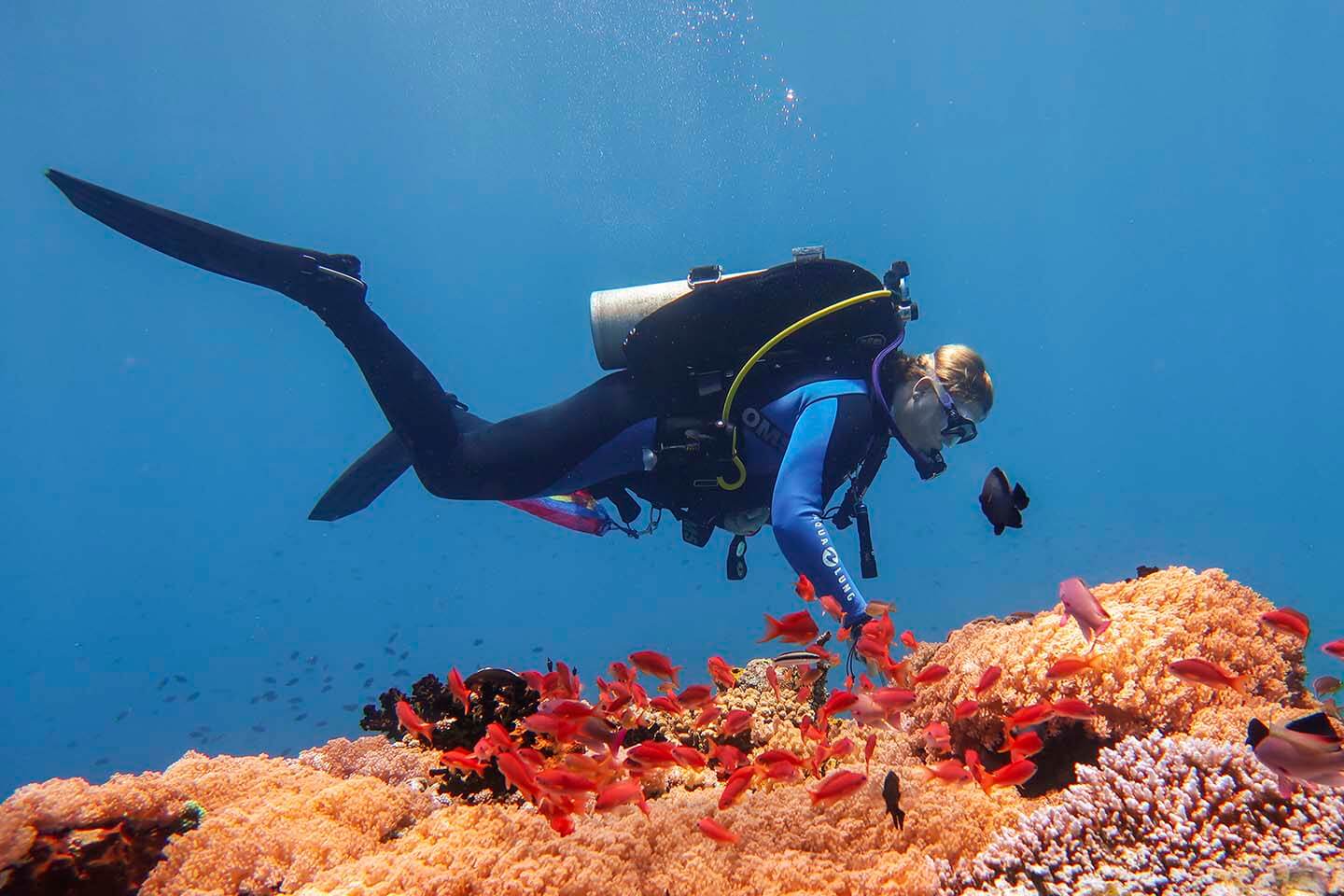 Don't date a girl who dives. When you ask her to Netflix and chill, she will choose a documentary about corals dying. No matter how many times she has seen it, she will surely end up crying. She will let you choose next time and you might regret picking a Hollywood film that involves diving. Because she will matter of factly tell you it is impossible to do all those things 47 meters down without drowning.
Don't date a girl who dives because for sure she is a bit of a nerd. Her favorite book involves fish and sea slugs, which you might find absurd. She has memorized their scientific names and will tell you fish facts without remorse. Then she might bail on you to study for her 5th diving specialty course.
Don't date a girl who dives chances are she is busy achieving her every goal. She has no time for your bullshit when she gives everything her heart, body, and soul. On weekends, she doubles as a diving instructor, teaching people to have fun. She even organizes beach clean-ups, never mind the hot sun.
Don't date a girl who dives for her bucket list never ends. She will keep on diving all her life, hopefully, without ever getting the bends. She dreams of diving in places like Ningaloo, Raja Ampat and Tubbataha, to name a few. You will think she is crazy for traveling thousands of miles to see one weedy sea dragon, or maybe two.
Don't date a girl who dives for you might never get to spend time at her place. She is always away from home anyway, and her dive gear already takes up too much space. You will find out that she has twenty different swimsuits and more fins than shoes. Apparently, she loves dive gear shopping when she gets the ocean blues.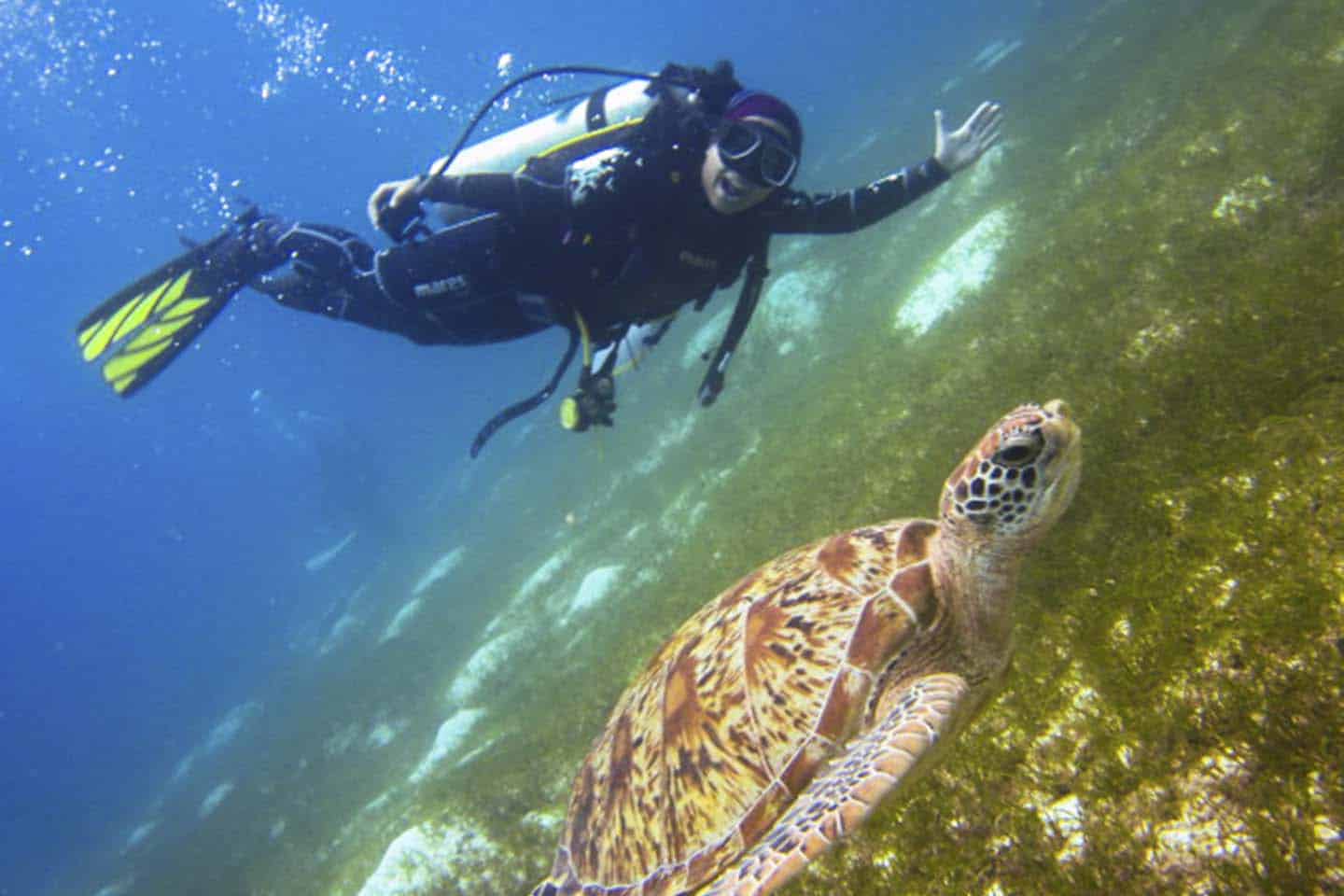 Don't date a girl who dives. She will let you sign every petition supporting environmental laws. And when you dine out, she will kindly tell the waiter to please skip the plastic straws. Sooner or later, without you realizing it, you will catch yourself doing the same. You will find yourself agreeing that saving those poor turtles is not so lame.
Don't date a girl who dives for she might yet make a diver out of you. She will bring you to places seen only by a few. She will ask you to go on adventures. To take risks. To explore. You will feel bliss as you have never experienced before.
Don't date a girl who dives for her heart already belongs to the ocean. You might never really understand the life that she has chosen. But when you have felt what she has felt, and seen what she has seen, maybe someday you will tell her, "I know exactly what you mean."
Don't date a girl who dives for you might end up loving the ocean too. But that's not so bad, and it will surely make her cheer, "Woohoo!" Don't deny it any longer, to your heart be true! In the process, you might fall in love with her too. Give her all the things that the ocean has given her and more. Cherish her beautiful soul. Make her feel truly alive. And always love her, down to your very core.
Thank you to fellow women divers AJ Fernando and Kellda Centeno for their photo contributions! You can follow them on Instagram: @ajfernando and @scubakellda
Love this post about Women in Diving? Check out these posts:
Best Women Scuba Diving Blogs You Should Read
Amazing Women Photographers You Should Follow on Instagram
---
Don't forget to PIN it and share this post to your diver friends!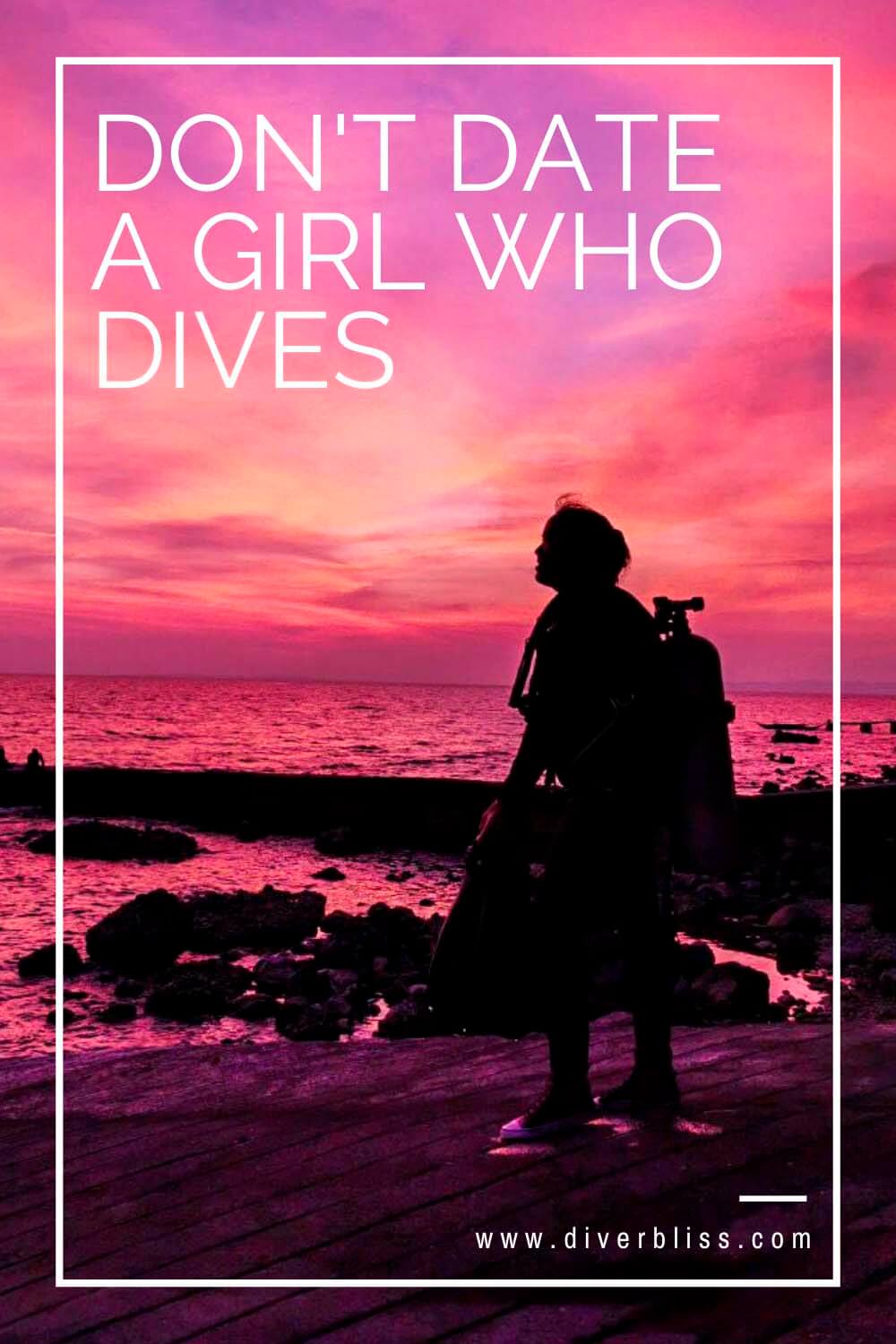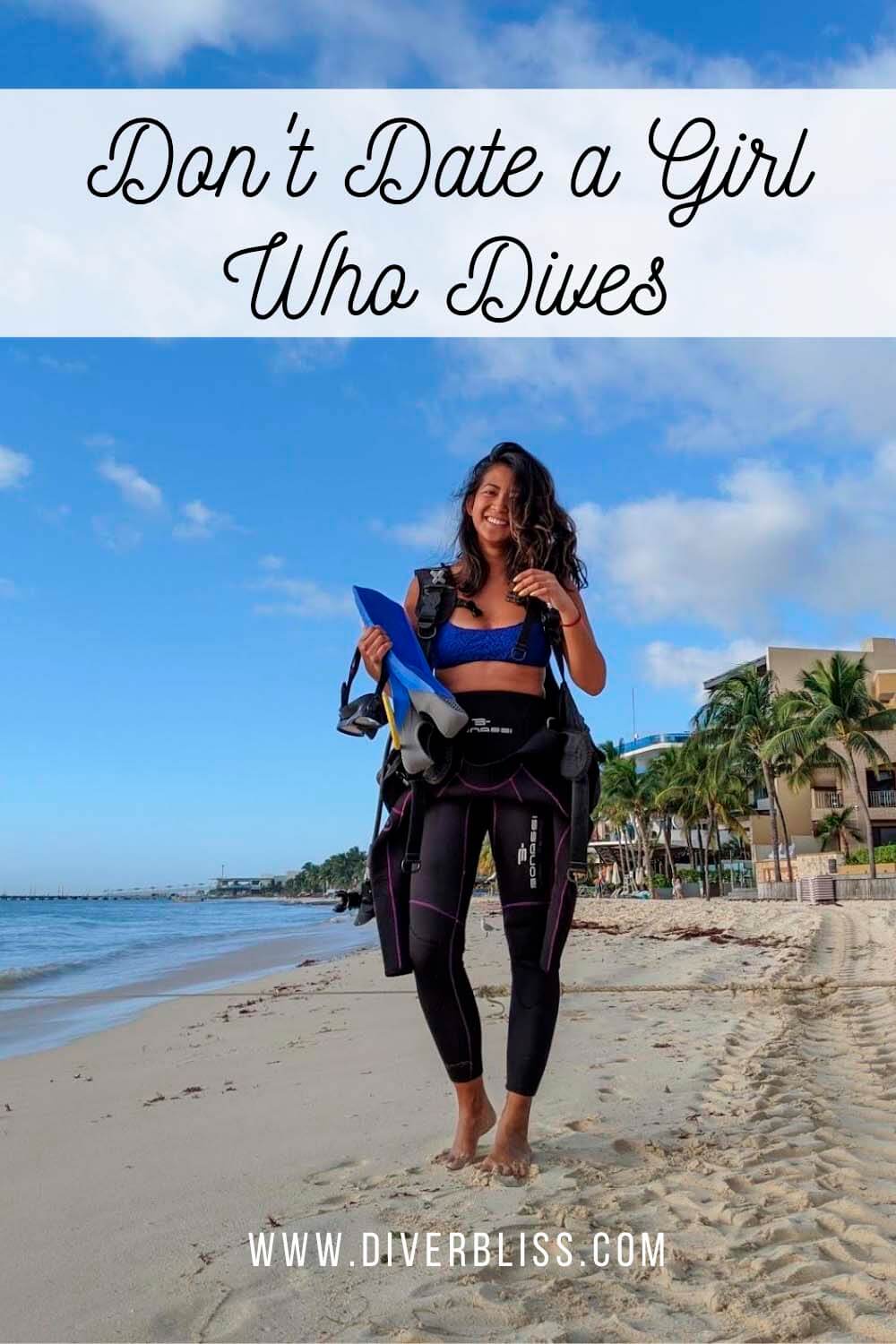 Did you enjoy reading this post? You might also enjoy reading my personal story of How The Ocean Healed My Broken Heart.
Author's Notes:
Every 3rd Saturday of July PADI celebrate Women's Dive Day. Scuba Diving is a male-dominated sport which is why we have such a day. It's not to be sexist or anything but to create awareness and encourage more women to go diving.
In previous years, I spent it in Anilao diving with other female divers. You can read my post on PADI Women's Dive Day Event in the Philippines to find out what happens.
So in celebration of women divers everywhere, I decided to write this piece. It is my own version of Adi Zarsadias' blog post entitled "Don't date a girl who travels." I enjoyed reading it many years ago but it didn't completely resonate with me, so I made my own!
"Don't date a girl who dives" is based on my personal story but it is also inspired by the many amazing women divers I've met along the way. I hope you enjoyed reading it as much as I enjoyed writing it.
Are you a woman diver or ended up dating one? Which parts could you relate to the most?
Leave a comment below!
Want an e-book of a collection of inspirational quotes for divers and ocean lovers? Sign up below so I can send it via email!