One of my favorite ways to engage with my followers is by using Instagram Stories specifically using Quizzes and Games Templates. It's a great way to build relationships with my audience since it give me a chance to get to know them better!
If you want to grow your ocean-inspired Instagram account, using the Stories feature is an absolute must!
Need help in engaging in IG? Check out my FREE Instagram Story Games Templates below! I specifically made these for Scuba Divers. These have helped me start conversations with my followers.
How To Use Instagram Story Games Templates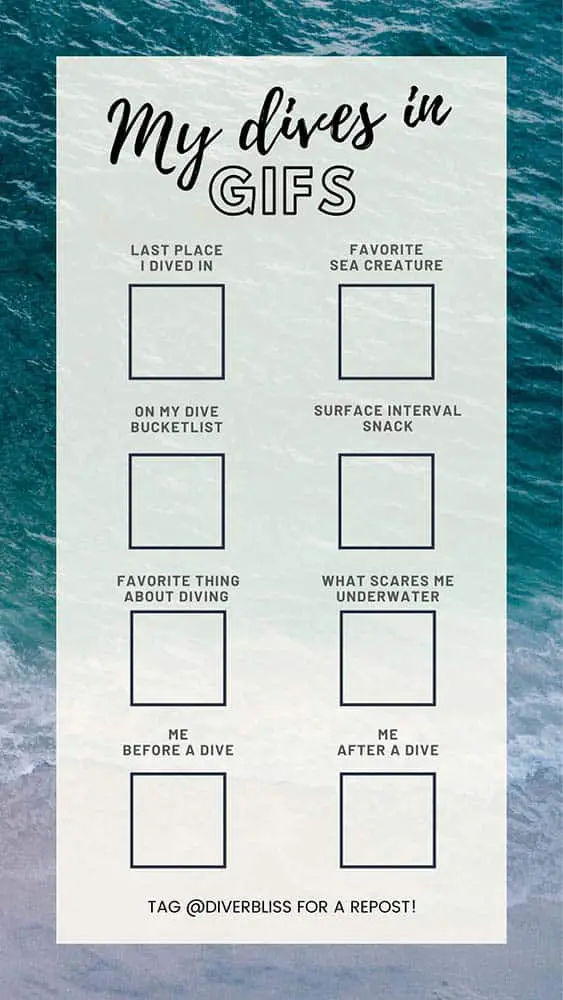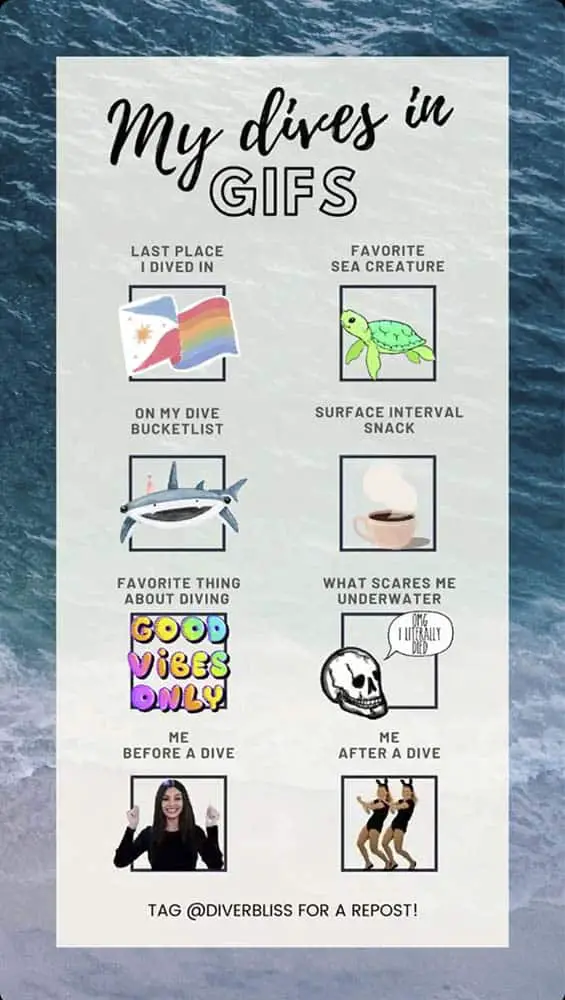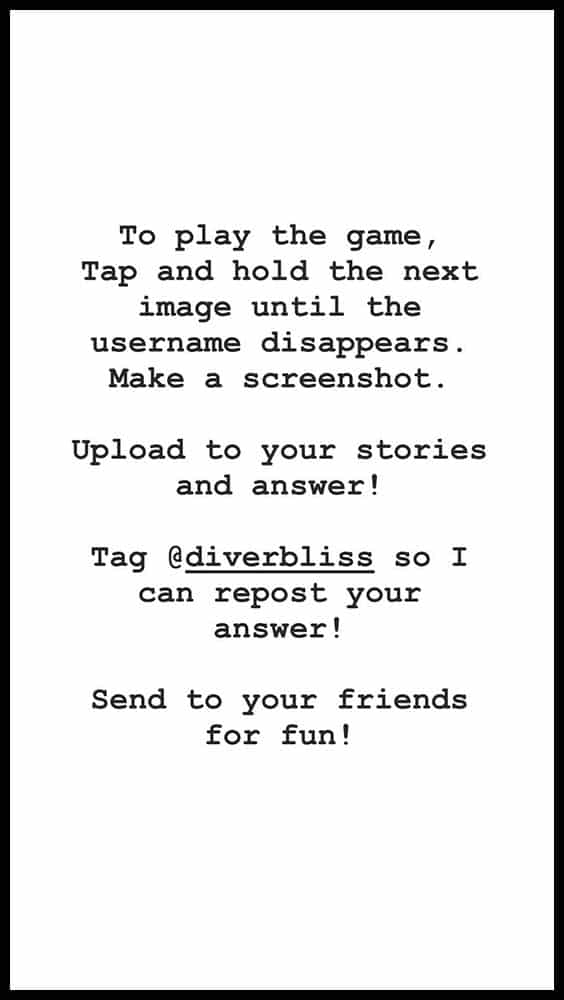 Save or screenshot the FREE Instagram Story Game Template.
Upload the blank (unanswered) template to your Instagram stories
Add in your answers using text, images, doodles. etc.
Tag people who might be interested in the game or for a chance to be reposted. Tag @diverbliss so I can repost you!
Publish on your Instagram Story for your followers to learn more about you.
In the next story publish the unanswered template so others who want to play the game can answer it as well.
Note: To screenshot a story tap and hold the screen until the user name disappears. Simultaneously do a screen-capture and save the image to your phone.
Instagram Story Games Template
Get To Know Me Template
This templates has a few questions and spaces where you can answer. I usually use texts and images to answer.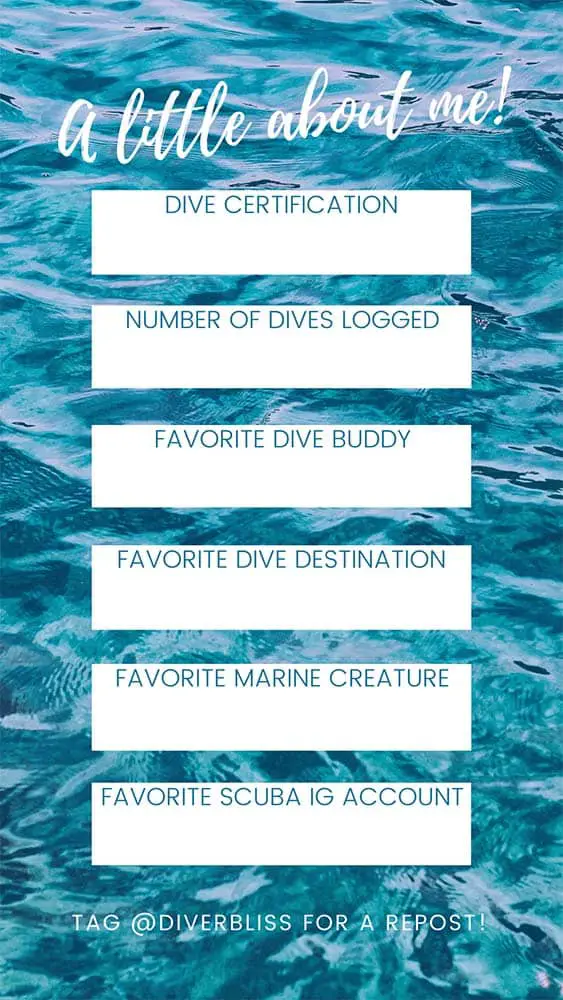 Instagram BINGO Template
The idea of Instagram Bingo is to mark or cross out the boxes that you have already done.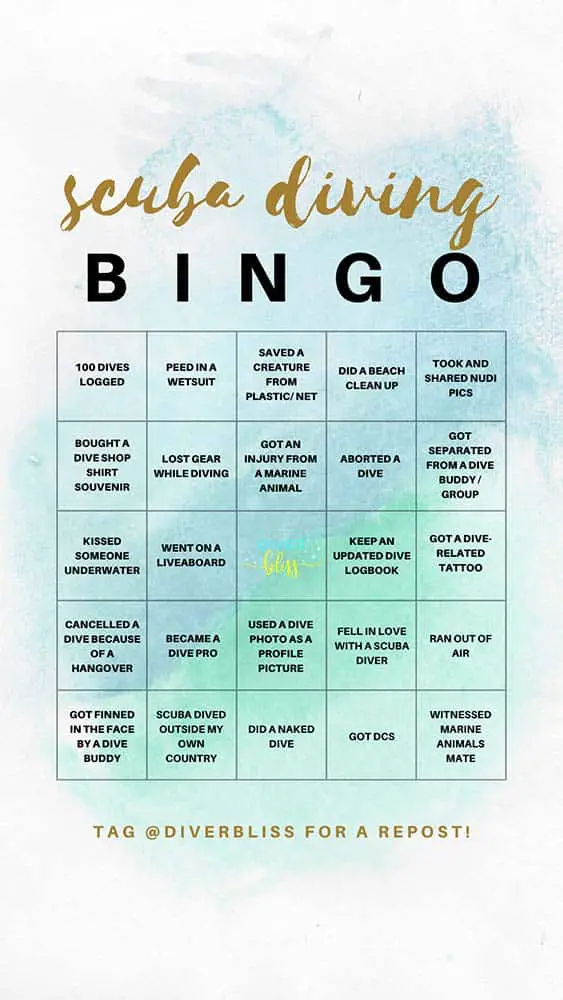 This or That Template
The "This or That" Game lets the user choose between two options. It's a great way to get to know your followers based on their preferences.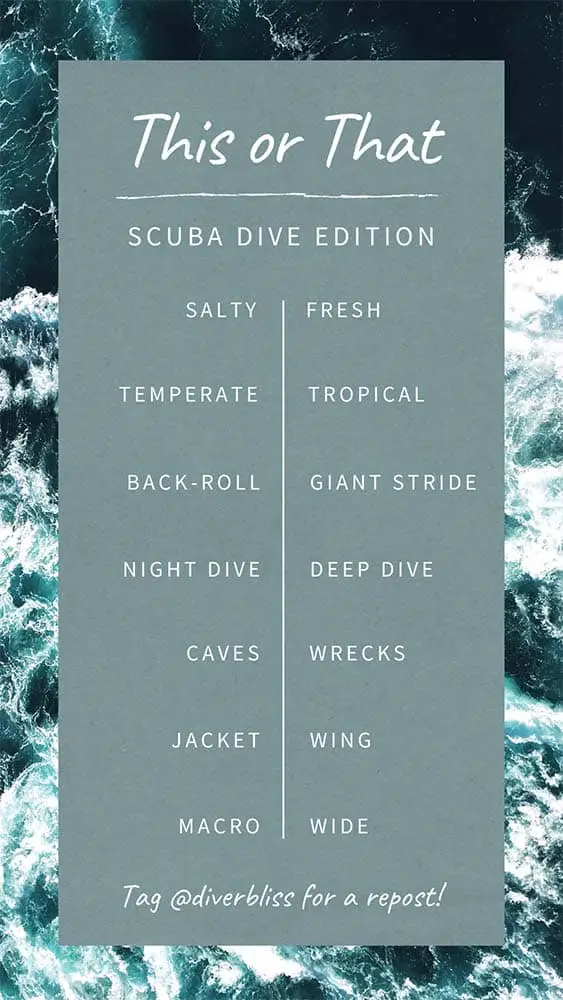 Answer in GIFs Template
My template involves a bit more creativity by using GIFs instead of words. I particularly enjoy trying to decipher what the gifs mean.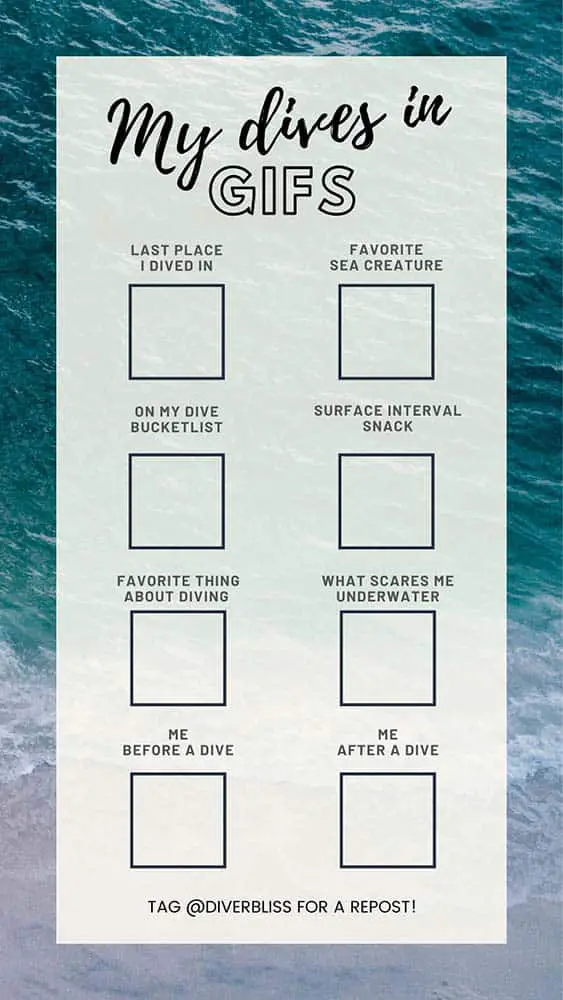 These fun and sharable games encourage my followers to engage with me on Instagram and now you can use it to do the same!
Want my FREE IG templates delivered straight to your inbox?
Just enter your details below so I can email you my latest Instagram story games templates!
Happy posting!