The links below may be affiliate links. If you shop through them, I'll earn a commission at no additional cost to you. For full information, please see my disclaimer here.
Here are some ideas of new year scuba diving resolutions that you can commit to this 2023. Let's all make this new year awesome!
There's just something magical about a new year that people always seem to want to make changes in their lives or do better.
I love making new year resolutions and unfortunately, not even halfway through the year, I end up breaking them. In previous years, like a lot of people, my new year's resolutions were a combination of these things:
Eat healthier.
Lose Weight.
Save money.
Keep a planner.
I can confidently say, I failed in most of them. I admit it and I am not ashamed!
These resolutions can be such a struggle and I realized it was mostly because it was no fun at all! Well, at least not for me anyway.
And while I wanted to do all these changes, the truth was, my heart just wasn't into it.
While I didn't stick to my new year's resolutions in the past, I have learned to:
Eat happily.
Love my body.
Spend my money on things that bring me joy.
And, realized that I don't need a planner to make things happen.
I also realized that new years resolutions shouldn't be a burden. It should be fun and exciting and something you'd look forward to doing. After all, life is too short to make promises we can't keep.
With this in mind, I came up with some new year's resolutions that are motivated by my passion- scuba diving and the ocean. I have no doubt that these ones will be much easier to stick to!
So if you're on the same boat as I am and have difficulty keeping up with traditional new year resolutions, here are 12 fun and meaningful scuba diving resolutions you should make for a better 2023.
1. Continue your dive education
Did you do a Discover Scuba Diving session in your last vacation and you are still on the fence about getting your scuba diving certification? Well, 2023 should be the year to do it! Take the necessary steps to learn to scuba dive and keep on learning.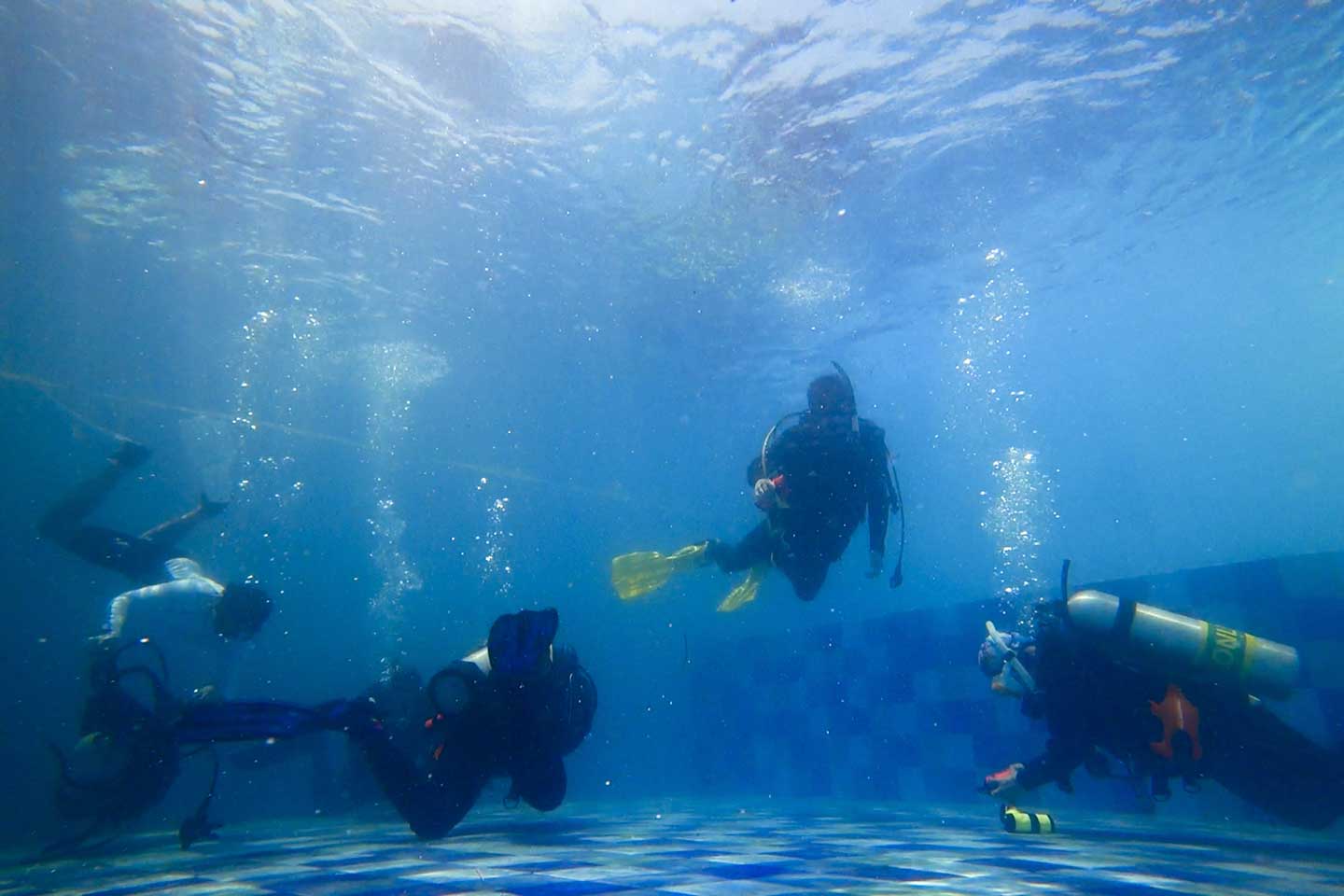 Perhaps after taking your Open Water Diver, you can work towards being an Advanced Open Water Diver or maybe even become a Rescue Diver! It's all very achievable especially when many dive agencies offer e-learning.
You can also expand your knowledge and skills by taking additional courses that interest you. Maybe venture into technical diving and venture into greater depths. Or become a better underwater photographer and start showcasing the beautiful creatures and sceneries in our oceans.
This scuba diving new years resolution is perfect for those who want to commit to learning and expanding their knowledge and skills this 2023!
2. Be a better diver and dive buddy.
Are you one of those scuba divers that no one wants to dive with? Do you find yourself always being reminded by fellow divers of something you did or did not do? Or maybe your attitude of disinterest or lack of care and respect towards others is starting to cause conflicts with other divers.
Remember that diving is a social activity. Do you honestly want to be THAT diver whom no one can absolutely stand to be around?
2023 is the year to evaluate not just your scuba skills but also your diving behavior. Regardless of how new or old you are to diving, you should try to be a better diver and dive buddy from this year onwards.
This diving new year resolution is for the individuals who need to work on their people skills!
3. Log more dives
This new year's scuba diving resolution would probably be a favorite among divers because who wouldn't want to log more dives this year?!
Especially with the whole pandemic, I have no doubt that everyone is just itching to get in the water and catch up on all the dives that got canceled.
Now the question is, how many dives do you want to log this year?
Set a goal for yourself for an even more fun scuba diving new year resolution.
To challenge yourself further, maybe it's time that you start logging your dives diligently and in detail. Commit to keeping better records of dives in your scuba diving log book.
If you're not convinced why you should do this, here are 10 reasons why you should log your dives!
4. Support local dive businesses
We've all been affected by the pandemic and the diving industry is among the most affected with tourism coming to a halt. The borders of most countries are still closed, so why not check in with your local community on where you can dive nearest you.
While you do dream of flying to some tropical island to swim with sea turtles in the Philippines or swim with manta rays in Fiji, who knows, you might discover that there are actually some awesome dive spots where you live.
And if diving really isn't an option yet, you can still support dive businesses by taking scuba courses or buying your dive gear in your local dive shop.
5. Try something you've never done before
Long before I started this website, I have always kept a bucket list of things I want to try, places I want to visit, and places I want to dive in. I consider myself adventurous so this particular scuba diving new year resolution comes easy for me.
For some divers, this new year's resolution can be a bit daunting. No doubt, it will test your limits and force you to move out of your comfort zone. But. it can also be exhilarating and most definitely rewarding!
One of the benefits of scuba diving is that there's always something new to try. It could be taking up an additional dive course, visiting a new dive destination, or simply trying different kinds of diving.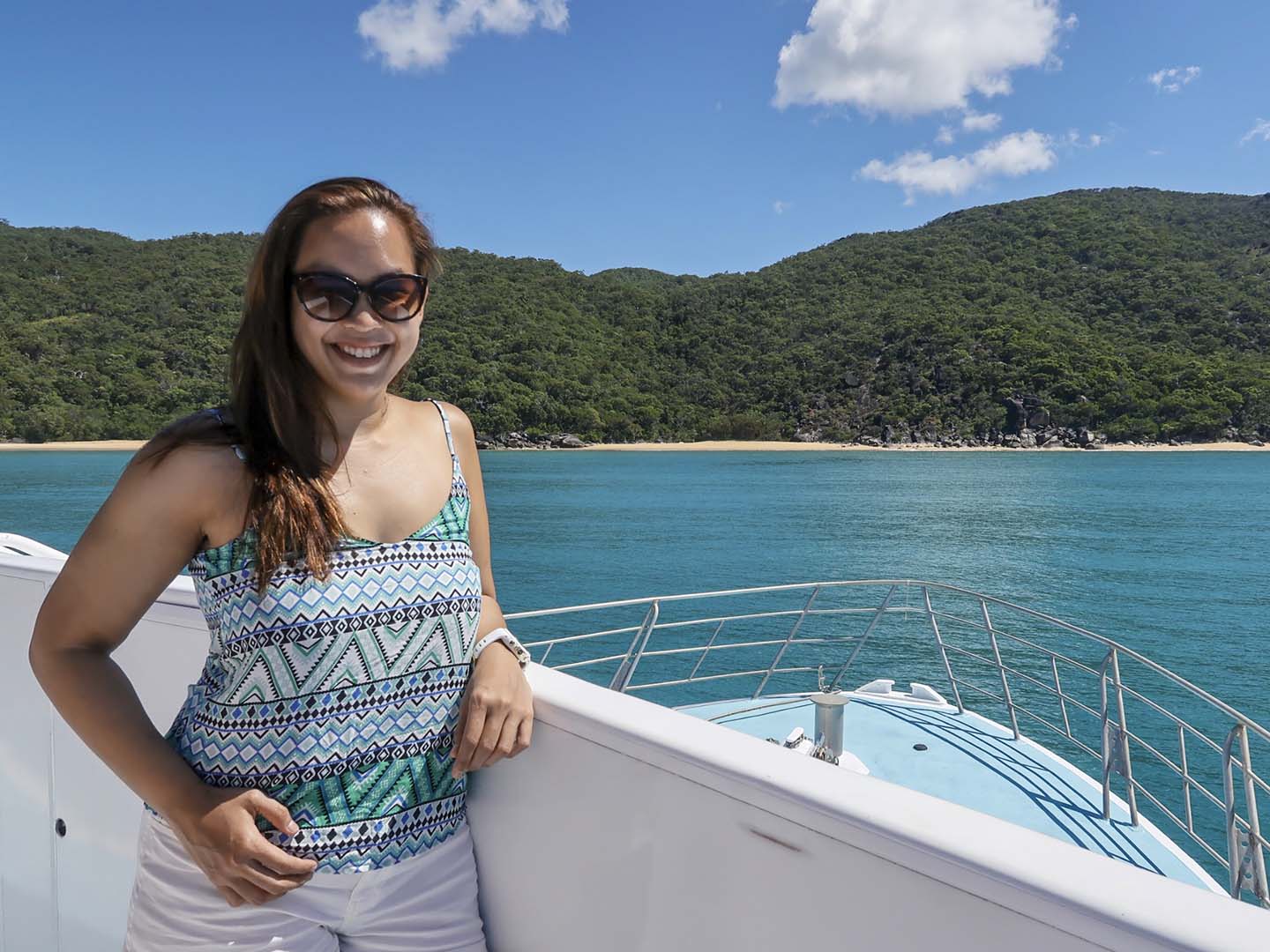 Is 2023 the year you finally buy your first scuba camera and pursue underwater photography? Or maybe it's time you finally go diving in the Great Barrier Reef and see why it's so great! Or perhaps even go on a liveaboard diving trip for the first time.
Better yet, why not take up that technical diving course already or finally become a dive professional?
Whatever it may be, 2023 is the year to make it happen!
6. Read more books on diving
While I do enjoy reading books in my free time, I am not one to make reading part of my new year's resolution for 2023.
I know several people who have made it their mission to read x number of books each year and this could be you too! Reading books opens minds and enriches souls and spending your 2023 reading all the scuba diving books out there is definitely a worthy endeavor.
Reading can be a struggle for many people but it's probably because you haven't found the right book you'd like to read. So do check out my ultimate list of scuba diving books you might want to include in your reading list!
7. Find more scuba diving friends
Back when I started scuba diving, I only would go on dive trips when my dive buddy was available. I was scared to dive with anyone else and I realized I was holding myself back.
When I finally got the courage to go on dive trips on my own, my heart opened up to an ocean of possibilities. I got to meet new and amazing people who were just as passionate about diving and the ocean.
Are you doing fewer dives simply because you have no one to dive with? Then you should make it your new year scuba diving resolution to make a conscious effort to find more dive buddies!
You can join a dive club, participate in events organized by your local dive shop, go on a liveaboard trip.
If you're going solo, don't forget, YOLO! Go out there and make new friends. Who knows you might even start dating a girl who dives and find your dive buddy for life!
8. Make each dive count towards helping the ocean.
Dive with purpose and make each dive count by participating in ocean surveys and research. Join an underwater cleanup and learn how to be a more eco-conscious diver.
About 10 years ago, PADI also launched Project AWARE which encourages divers to empower scuba divers to remove marine debris from the ocean. Its flagship citizen-science program, Dive Against Debris®, requires divers to collect and report data on the types, quantities, and locations of trash collected from the ocean. Ask your local shop about programs like this.
Learn techniques on how to dive
You can also take dive courses that are focused on learning about marine animals and how to protect them. If this is something that interests you, check out this list of distinctive specialty courses for marine life lovers.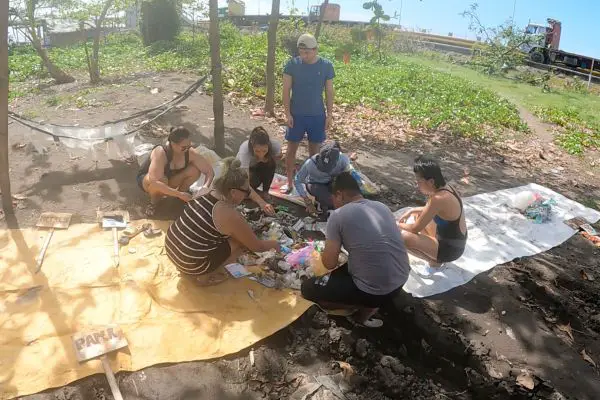 In the Philippines, where I am from, many dive shops would organize a clean-up dive events. Many divers go on trips just to remove ghost nets on the reef. And some divers would also do dives just to remove crown of thorns starfish (COTS) during an outbreak.
Many organizations also make use of citizen science to collect data about ocean life. For instance, LAMAVE encourages divers to submit photos of sea turtles, whale sharks, and manta rays they've sighted to help in their research data.
Wherever in the world you are, there are many ways you can help the ocean while you are diving.
9. Be an ocean influencer
For those divers addicted to social media, you can commit to using your favorite platform to advocate for the ocean this 2023.
While some people might promise to use less of Facebook, Instagram, Tiktok, how about using it more to talk about scuba diving and our oceans.
It's about time you use your social media for good.
Show your family and friends how fun scuba diving is and why they should do it too. Share that article that would raise awareness on ocean conservation. Post pictures of your favorite marine animal and share fun facts about them. Encourage others to avoid single-use plastic.
You don't need thousands and millions of followers to be an ocean influencer. Even if you only have one follower that can already make a difference!
Check these posts for some of the influential women in diving:
15 Amazing Women Underwater Photographers You Should Follow on Instagram
12 Best Women Scuba Diving Blogs You Should Read in 2023

10. Volunteer or support ocean conservation groups
There are many ocean conservation groups out there needing support and funding. If you're feeling more generous with your time or money this 2023, you can reach out to these groups and see how you can help.
If you're passionate about ocean conservation and diving, there are many volunteer programs around the world that caters to this. And when you are free to travel again, you can volunteer at these places and dive at the same time.
I highly recommend Coral Cay Conservation, as that was where I learned to dive! I've also joined a 2-week volunteer program with Marine Conservation Philippines. Both programs were educational, fun, and definitely worth doing!
You can also support ocean conservation groups by making donations on a regular basis. Challenge yourself to donate to one ocean non-profit organization each month.
And did you know that you can also adopt marine animals like sharks, turtles and manatees? Of course, you don't get to take them home, but your donation helps fund research and protect these species.
For a list of wildlife adoptions, check out my posts on:
Adopt a Wild Animal and Track It: 11 Wildlife Adoptions for Ocean Lovers
10 Best Adopt a Shark Programs That Are Fin-tastic
10 Best Adopt a Turtle Programs That Are Turtley Awesome
10 Best Adopt a Whale Programs That You Whale Love
10 Best Adopt a Dolphin Programs You Should Support
10 Best Adopt a Whale Shark Programs That Protect Them
10 Best Adopt a Penguin Programs That Save The Adorable Sea Birds
10 Best Adopt a Coral Reef Programs That Save Our Oceans
10 Best Adopt A Seal Program That Will Have Your Seal of Approval
10 Best Adopt a Seahorse Programs You'll Love To Support
9 Best Adopt a Manta Ray Programs You Can Support
8 Best Adopt an Octopus Programs for Cephalopod Lovers
8 Best Adopt a Polar Bear Programs that are Bear-y Cool
7 Best Adopt a Manatee Programs
11. Live a more sustainable and eco-friendly life
As a scuba diver, you might already have witnessed firsthand the negative impacts of humans on the ocean. From overfishing to plastic problems, the need to protect the oceans might compel you to make changes in your life.
It doesn't have to be drastic changes. Small changes done consistently and habitually can help save our oceans.
It could be as simple as refusing single-use plastic or committing to traveling more sustainably. Maybe you want to eat less fish or go vegan. When shopping, you can also choose plastic-free alternatives or support businesses that are sustainable.
Every day that you choose to do something good for the planet is a win for our oceans. Make your 2023 the year to start living more sustainably.
12. Get more people to go diving
Divers are the biggest protector of our oceans so why not get more people to go scuba diving. To quote the famous scuba diver and ocean conservationist, Jacques Cousteau, "People protect what they love."
With more borders opening up and quarantine rules easing up, it should be easier to convince people why they should go scuba diving after the lock down!
When people see what you see and experience the wonders of the underwater world, they will start to understand why you love it so much and they might just care for it too.
We need more people to care, so as a new year scuba diving resolution, get more people to dive in! Challenge yourself to convince your family and friends to at least try scuba diving. You'll never know, they might just get addicted to it as much as you.
Tip: Since there are 12 new year scuba diving resolutions, do a different resolution each month for a more fun year!
Pin this for later!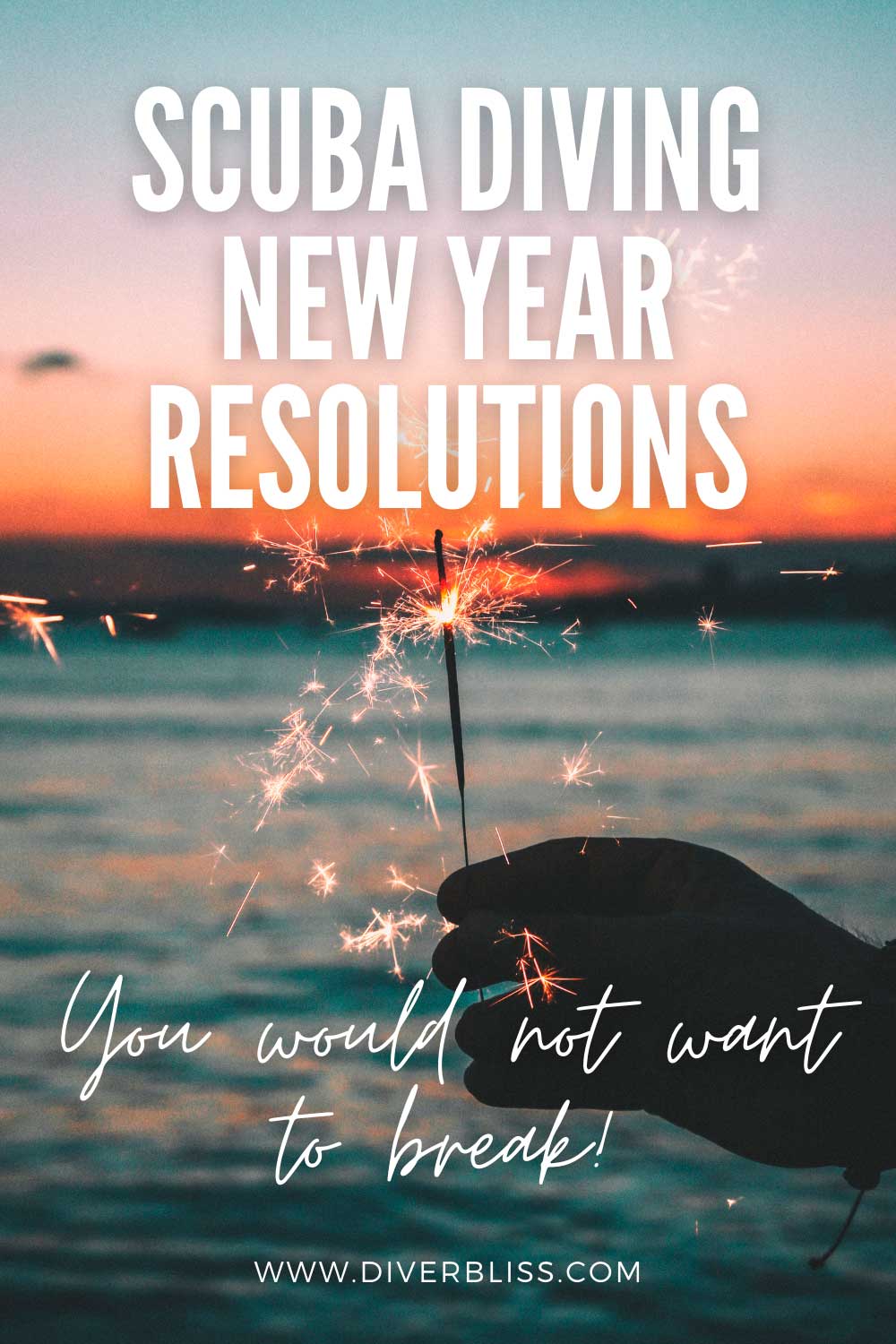 Surely out of all the 12 scuba diving resolutions listed above, you can commit to something to make your 2023 better and more exciting!
No doubt, it will be a new years resolution that would be hard to break. Whatever it may be, I do hope you have an amazing year ahead.
Leave a comment below on which scuba diving new years resolutions you promise to keep!
Share this article to a friend and make a pact to do your 2023 new year's resolution together.
The links above may be affiliate links. If you shop through them, I'll earn a commission at no additional cost to you. For full information, please see my disclaimer here.