"Congratulations to our Protector of Paradise finalists- Atu, Hosea and Vin from Fiji, Blair from New Zealand, Magen from USA, Lauren from South Africa, Ara from the Philippines!" We look forward to our environmental-tourism journey with you!"
OMG! I couldn't believe this was happening!
I was going to Fiji!
I had set a goal to scuba dive in 20 different locations by the end of 2020, and Fiji was on my list.  But not in my wildest dreams did I think I was going there this year and for free at that!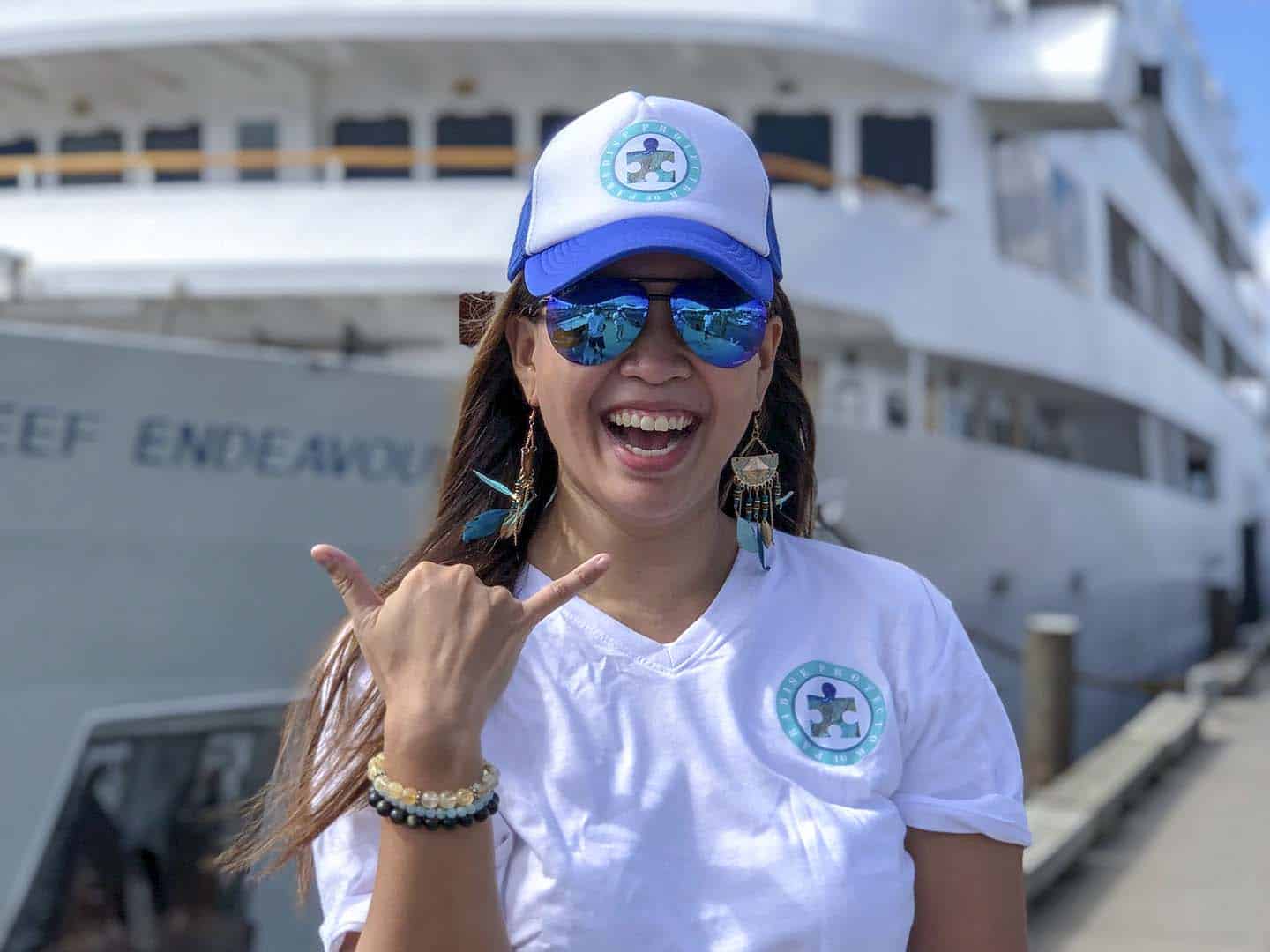 Together with six people, I was chosen by Creative7 Ltd. for this once in a lifetime adventure. The idea was to show the beauty of Fiji and spread the message of conservation. We came from different backgrounds but somehow our love for the oceans had brought us together. For one month, we were given the chance to experience the islands.
Our journey as designated Protectors of Paradise started in June. Onboard the Captain Cook Cruises' Reef Endeavour, we discovered the beautiful Northern islands and snorkeled in the breathtaking reefs. We also learned about Fiji's history, culture, and its people.
Quickly I learned that Fijians were incredibly friendly. "Bula!", they would greet us everywhere we went. This is not just an ordinary "hello," mind you. It means "have a good life".  If the fish on their reefs could speak, I bet they too would say "Bula!"
I will never forget the day I swam with manta rays for the first time. Mantaray Island Resort helped me tick off a couple of things on my bucket list. Snorkel with manta rays– Check! Scuba Diving in Fiji – Check! "Bula", it was. A good life indeed.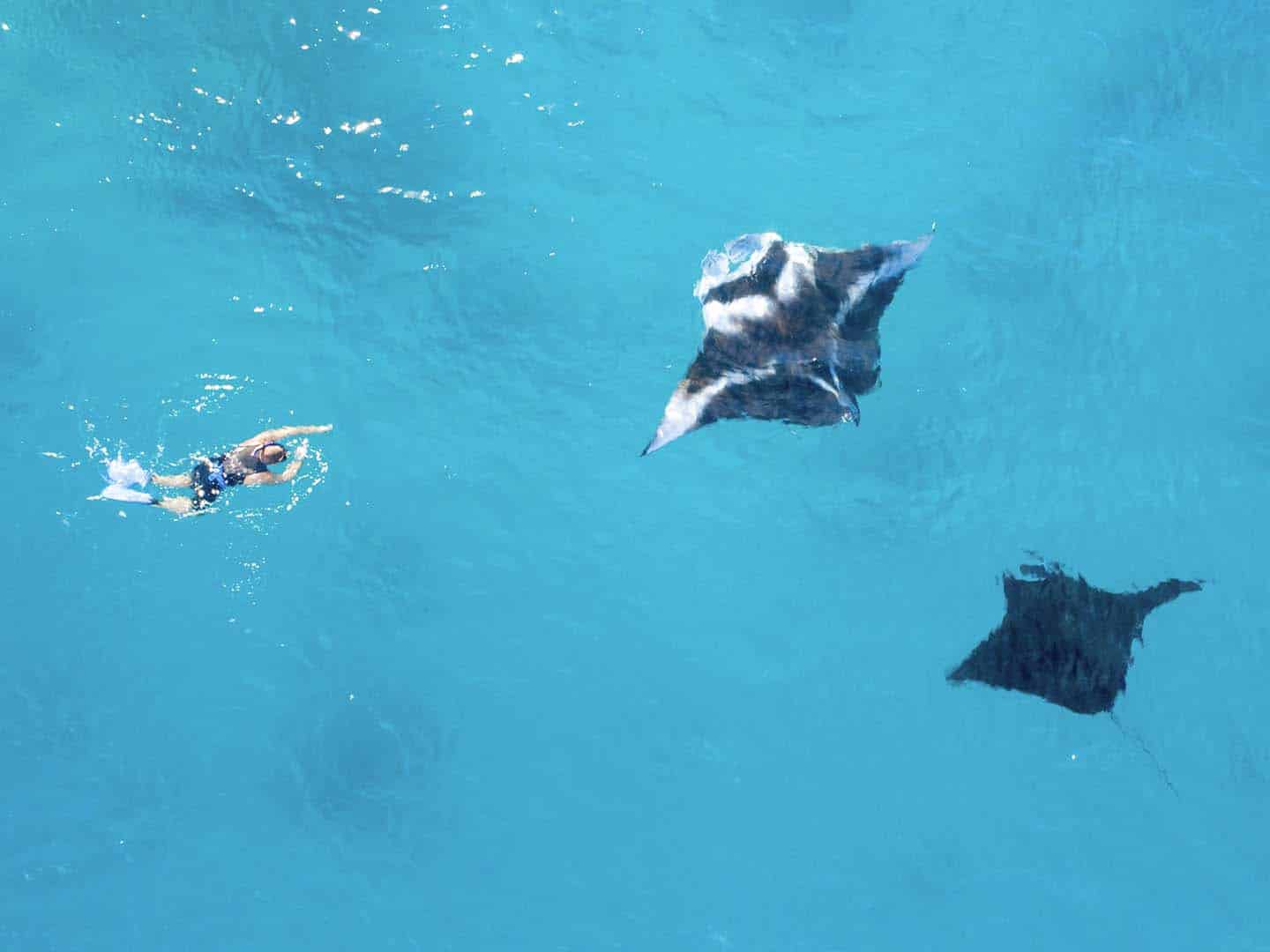 On Makogai Island, we met with people from the Ministry of Fisheries who showed us their giant clams breeding program. As a diver, I was delighted to learn about their conservation efforts. Vinaka! (thank you) for helping to save these endangered species.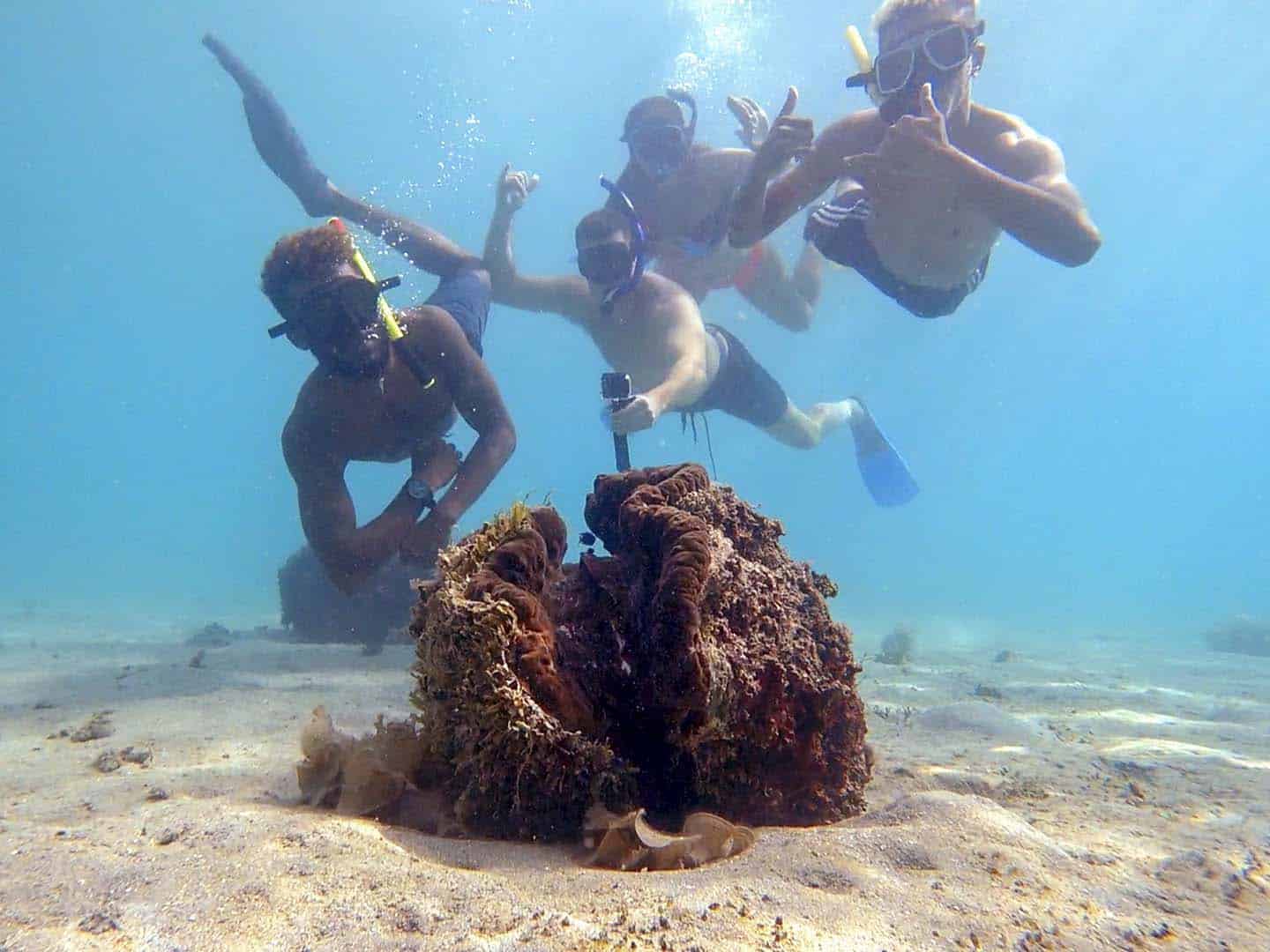 Later, Tavarua taught me a thing or two about lomani (to love). The heart-shaped island shows a lot of love for the ocean. Tavarua Island Resort is part of the giant clam breeding program on Makogai. Seeing the clams thrive in this Marine Protected Area was astonishing. Snorkeling in their reef and seeing so much life underwater made my heart pound. Where there is life, there is hope, even when the oceans are under assault in so many places.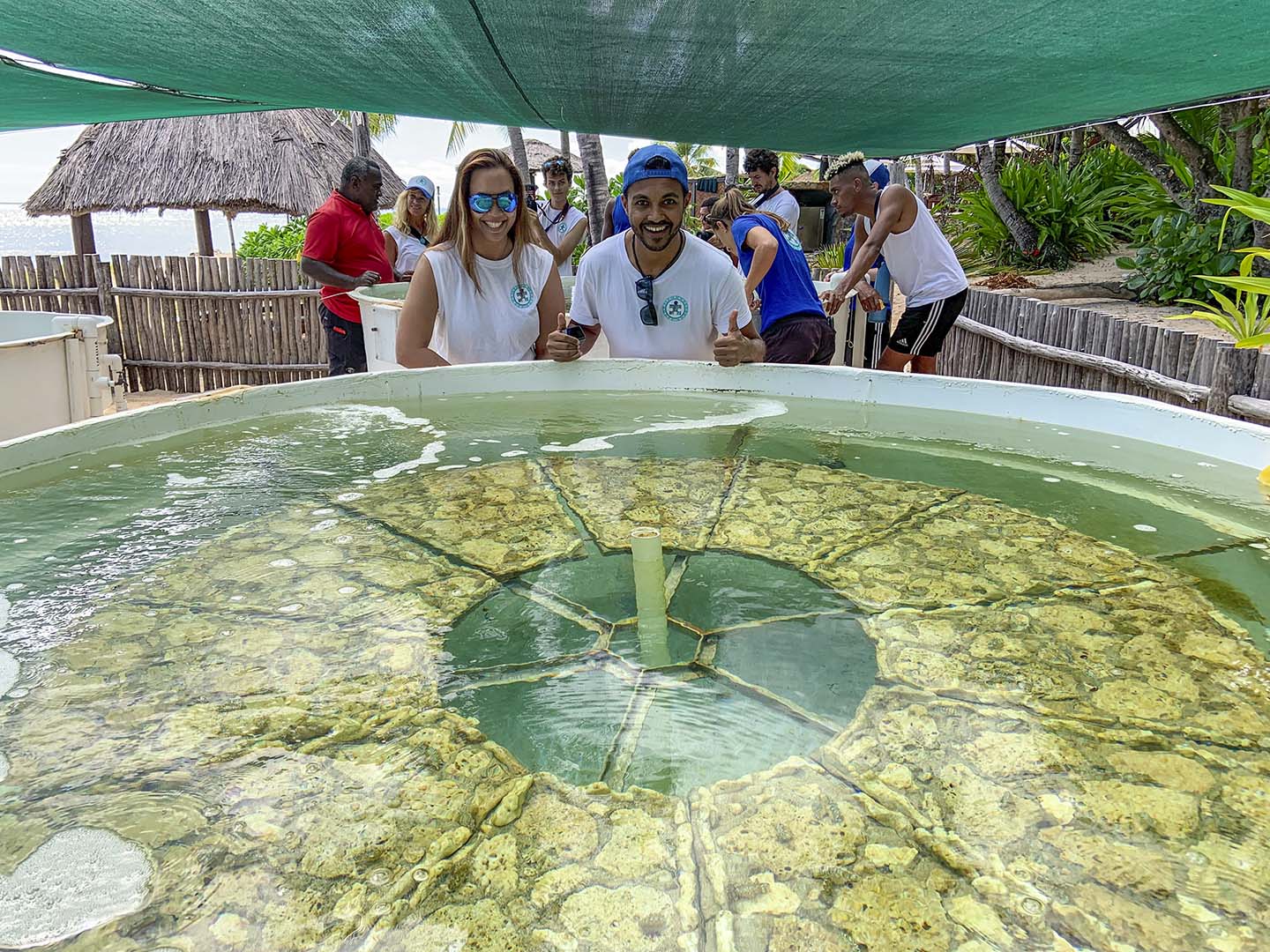 During our last week, we visited a school on the Yasawas. Through Vinaka Fiji, we shared with kids about the danger of plastics in our oceans and encouraged them to protect marine life. Remembering their happy laughter reminds me of the Fijian word Marau (be happy.) Being in a paradise like this, it is no surprise that one can find bliss. I found lots of it in Fiji.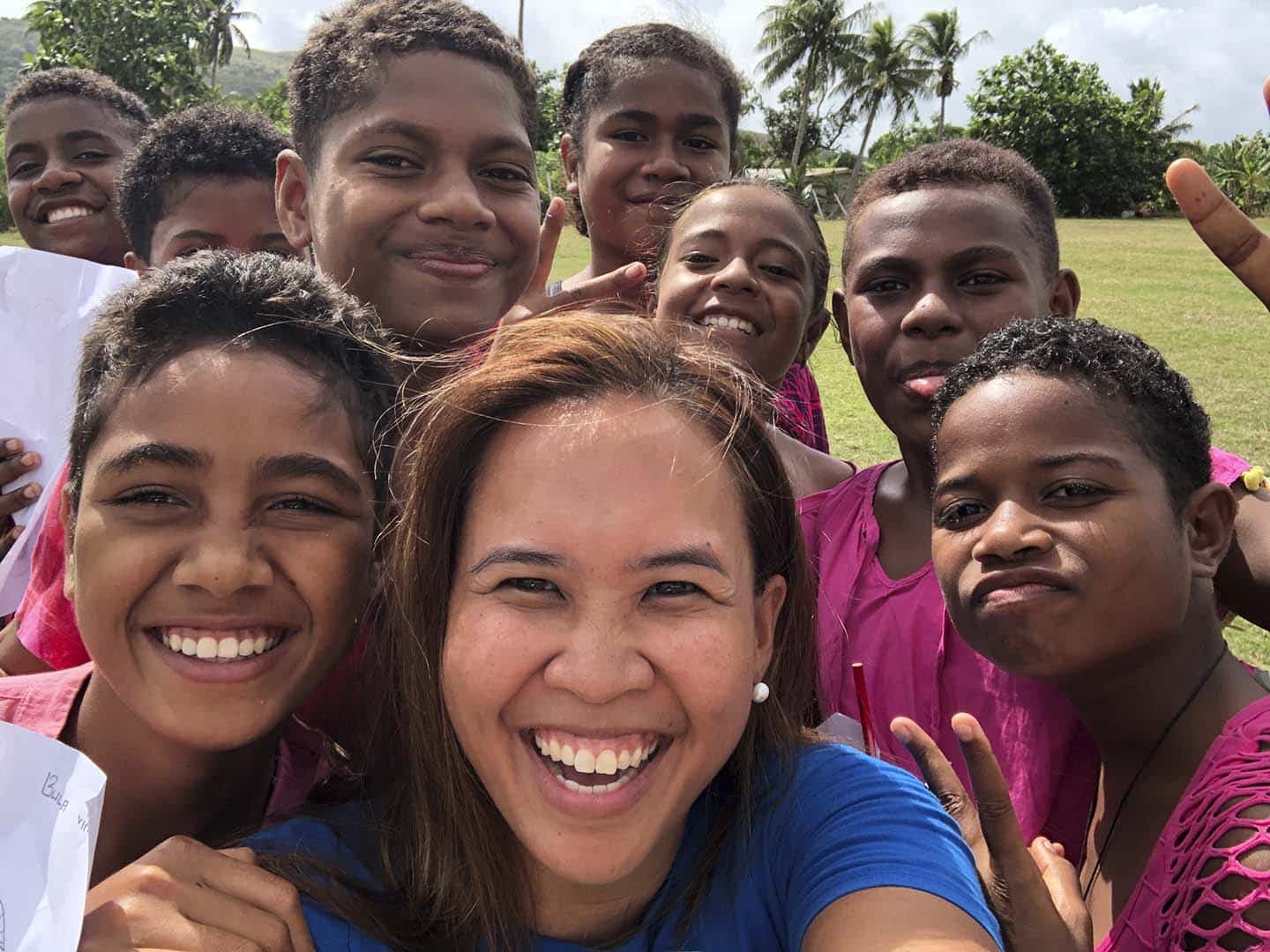 If I were to summarize my experience, it will go like this: Bula. Vinaka. Lomani. Marau. And Dua Tale (one more time), please!
---
This article was originally published in Explore Fiji Magazine.