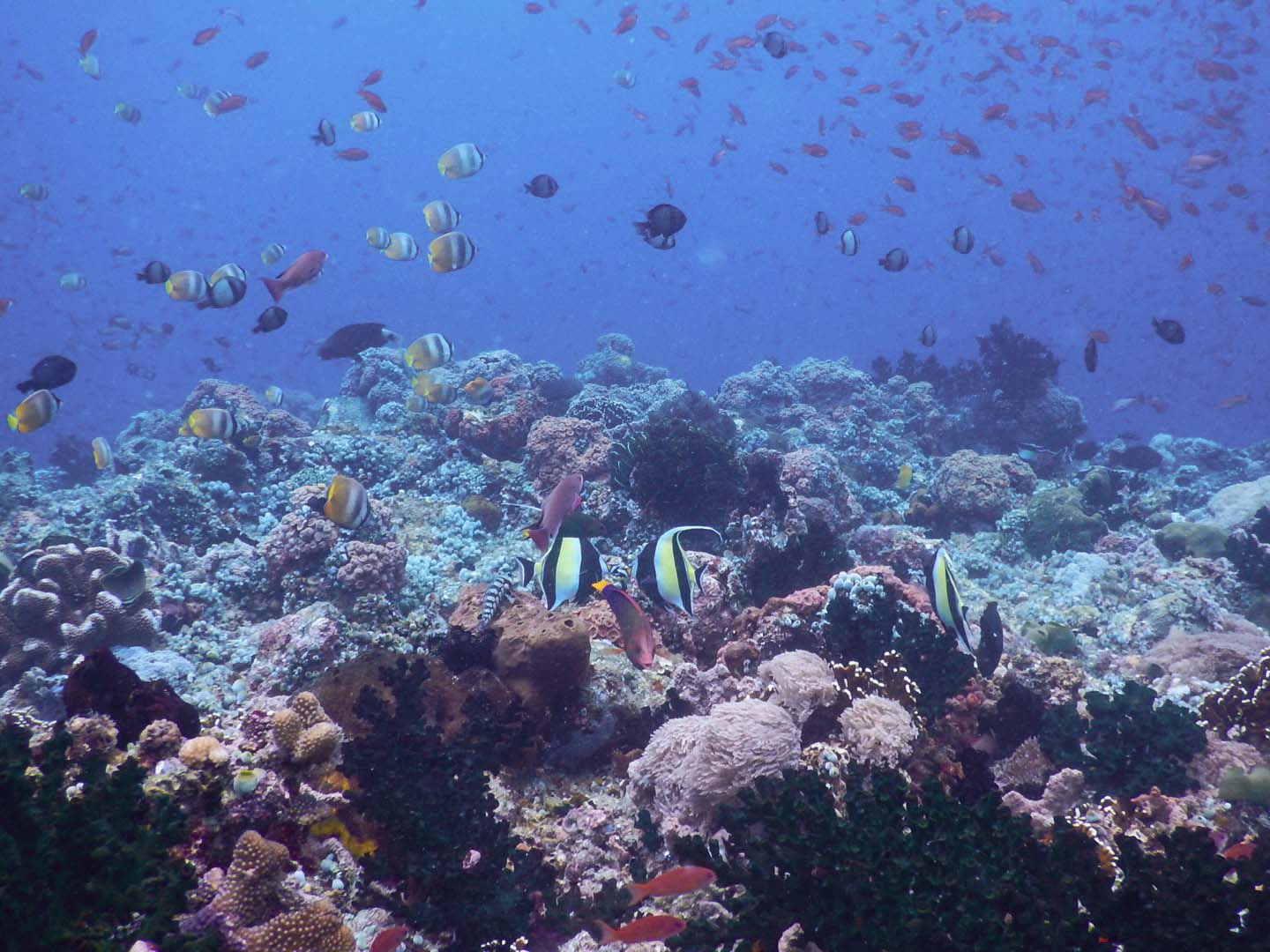 The links below may be affiliate links. If you shop through them, I'll earn a commission at no additional cost to you. For full information, please see my disclaimer here.
If you ask a Manila-based diver where to go diving near Manila, their top-of-mind recommendation is to go to Anilao, Batangas. Just south of Manila, the province of Batangas has some of the best dive sites in Luzon. It only takes 2-3 hours from Manila to get here so it is very convenient for those wanting to go scuba diving, snorkeling or freediving.
Scuba diving Anilao is recommended not just because of proximity and convenience, but because of the variety of dives it has to offer.
Where is Anilao?
Anilao is a barangay in the municipality of Mabini in Batangas. On its western side sits Balayan Bay where most of the dive sites are located. With more than 50 dive sites in the area, there is always something for beginners to expert divers. This is one of the reasons why it is one of the best scuba diving spots in the Philippines.
If you're a photographer it is a good place to hone your skills in both macro and wide-angle photography.
When I was younger, my auntie and uncle who are scuba divers would often talk about their trips to Anilao. This was back in the 1990s and they would visit almost every weekend.
Only a few dive shops were available then unlike today where it's pretty much side by side. I was always fascinated with their scuba diving stories.
When I finally got the chance to scuba dive in Anilao on my 32nd birthday, I had very high expectations.
Anilao is always mentioned to be among the best places to dive in the Philippines. After diving Napantao in Southern Leyte, Apo Reef in Mindoro, Balicasag Island in Bohol, I could say I've had my fair share of awesome dives in the Philippines. I was very excited to finally experience Anilao for myself.
I did three dives and was happy to have seen a turtle. But truth was, I went home a little bit disappointed.
Anilao brags itself to be among the top scuba diving destinations in the world, but suffice to say I felt underwhelmed by my experience.  I did not understand what the fuss was, so I never came back.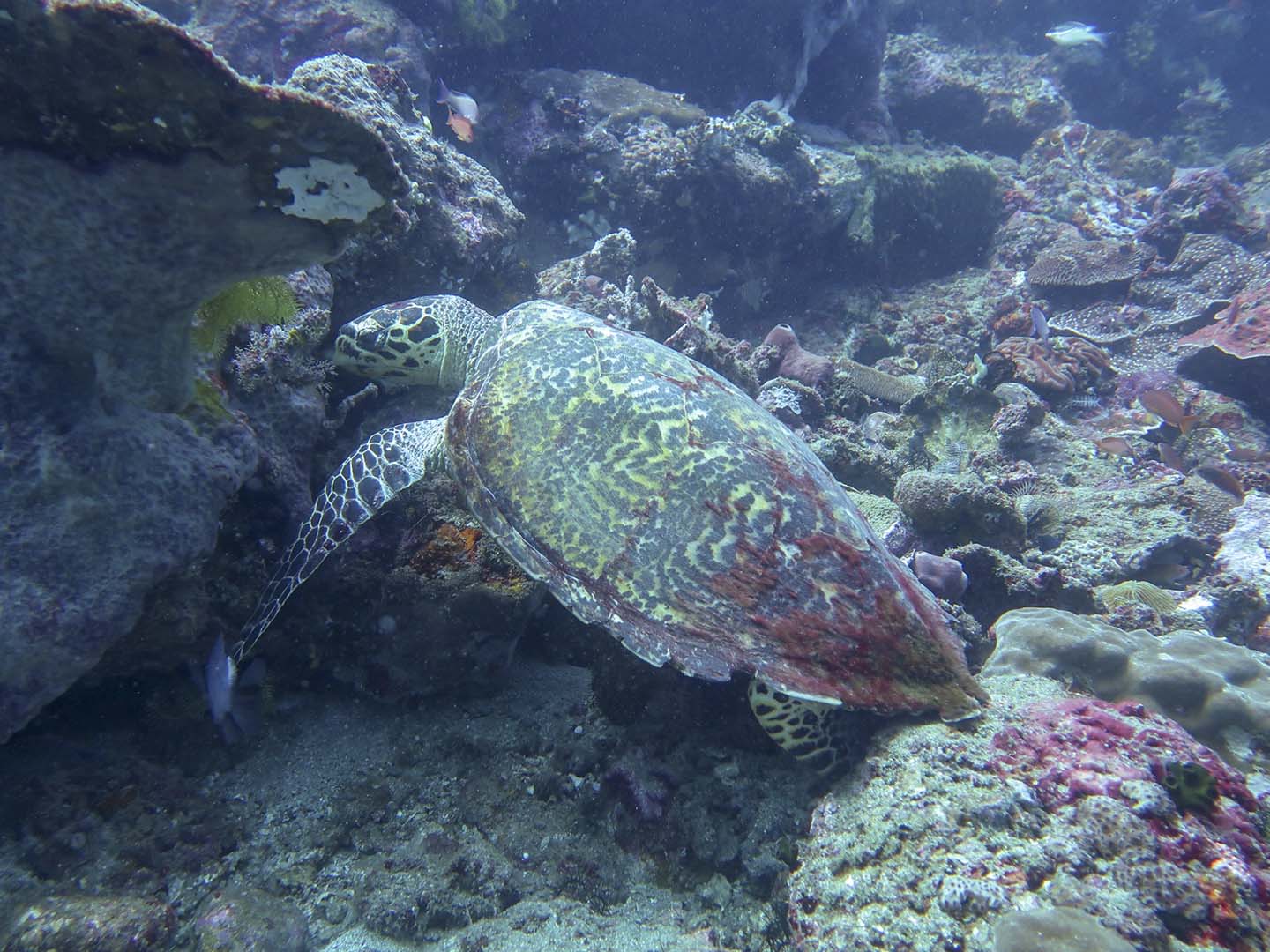 Scuba Diving in Anilao, Batangas
In 2018 when I was itching to dive, I decided to give it another chance. At this point in my life, my usual dive buddy, Jem, had moved to the USA.
I was desperate to get back into the water and the closest dive destination was Anilao. I contacted my friend, Mela, who was also a scuba diver. She referred me to dive with her instructor Mabel who often teaches in Anilao.
Mabel told me that she was going on the weekend that I was free and told me to go to Aquaventure so I can dive with them. So I did.
After visiting that weekend, I have changed my mind about Anilao. Turns out I just went to the wrong sites! Anilao does deliver when it comes to being one of the best places to dive in the Philippines.
Now I understand why divers love it so much and keep coming back for more.
Dive Season in Anilao, Batangas
You can dive all year round in Anilao. The main scuba diving season is November to May which is the dry season in the Philippines. The rainy season kicks in around June and lasts until September. You might experience choppy waters, colder temperatures and poor visibility in your dives during these months.
Recommended reading- Amihan and Habagat: Diving Seasons in the Philippines Explained
Water Temperature and Visibility in Anilao
Water Temperatures can range from 24-30 degrees Celcius. Visibility is ranges from 3- 20 meters. Naturally, these vary depending on the dive sites and season.
Boat diving in Anilao
Almost all dives in Anilao are done by boat or a "banka" the local outrigger boats. These boats can take around 4-6 divers depending on size. Divers enter the water by doing a back-roll.
Divers can split the boat rental costs among themselves. If you're diving solo, inquire ahead of time if you can join a group to lessen boat fees, otherwise expect to shoulder the entire boat expense.
Dive Sites in Anilao, Batangas
I have only gone scuba diving in Anilao several times now as it is closest to Manila. These are the dive sites I have visited- Twin Rocks, Caban Cove, Kirby's Rock, Daryl Laut, Bahura, Mainit, Bubbles, Koala, Batok, Sepok. My favorite sites are Koala, Bahura, Batok and Sepok.
Here are some photos and videos taken from some of the dive sites in Anilao that I have visited!
Kirby's Rock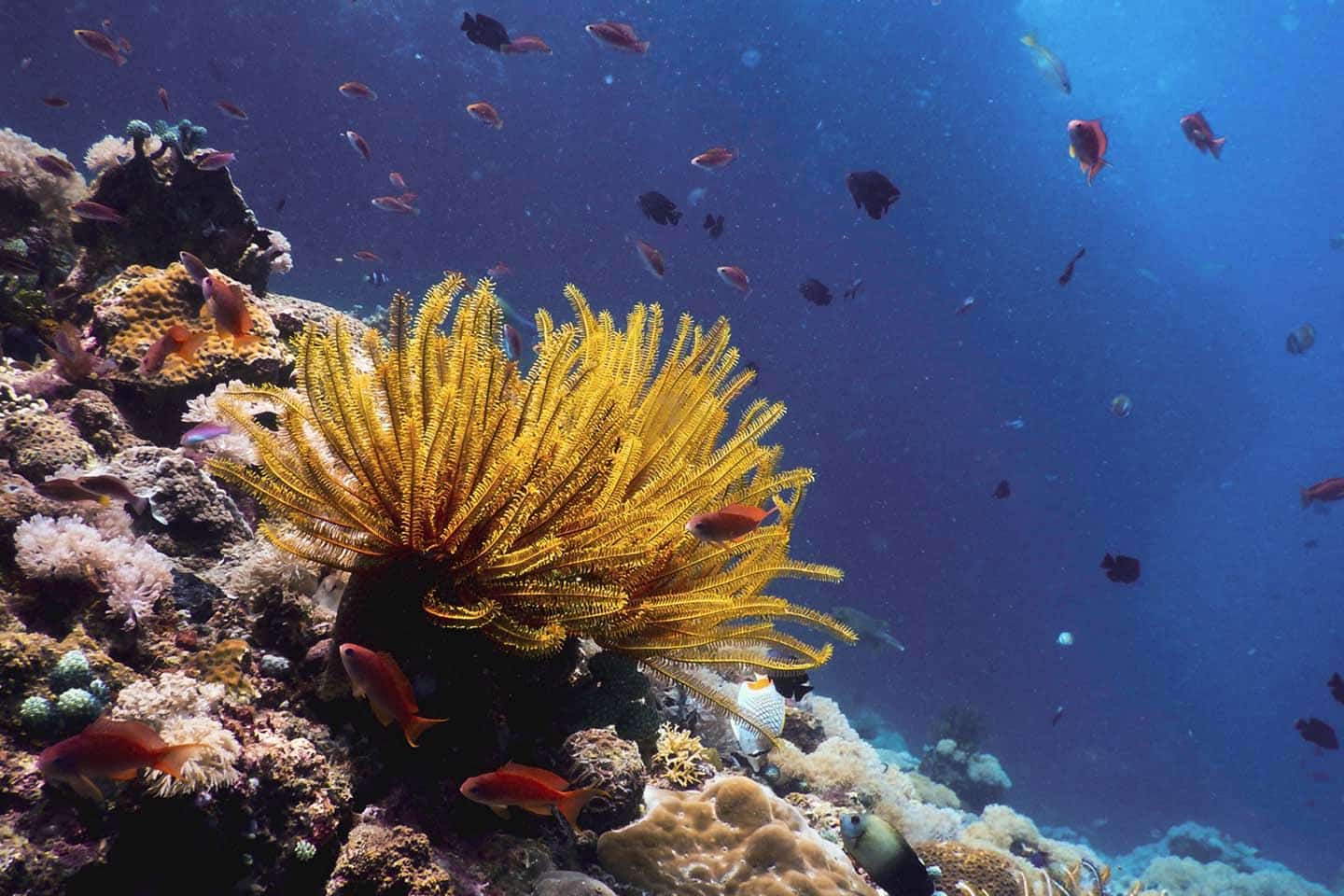 Daryl Laut
Bahura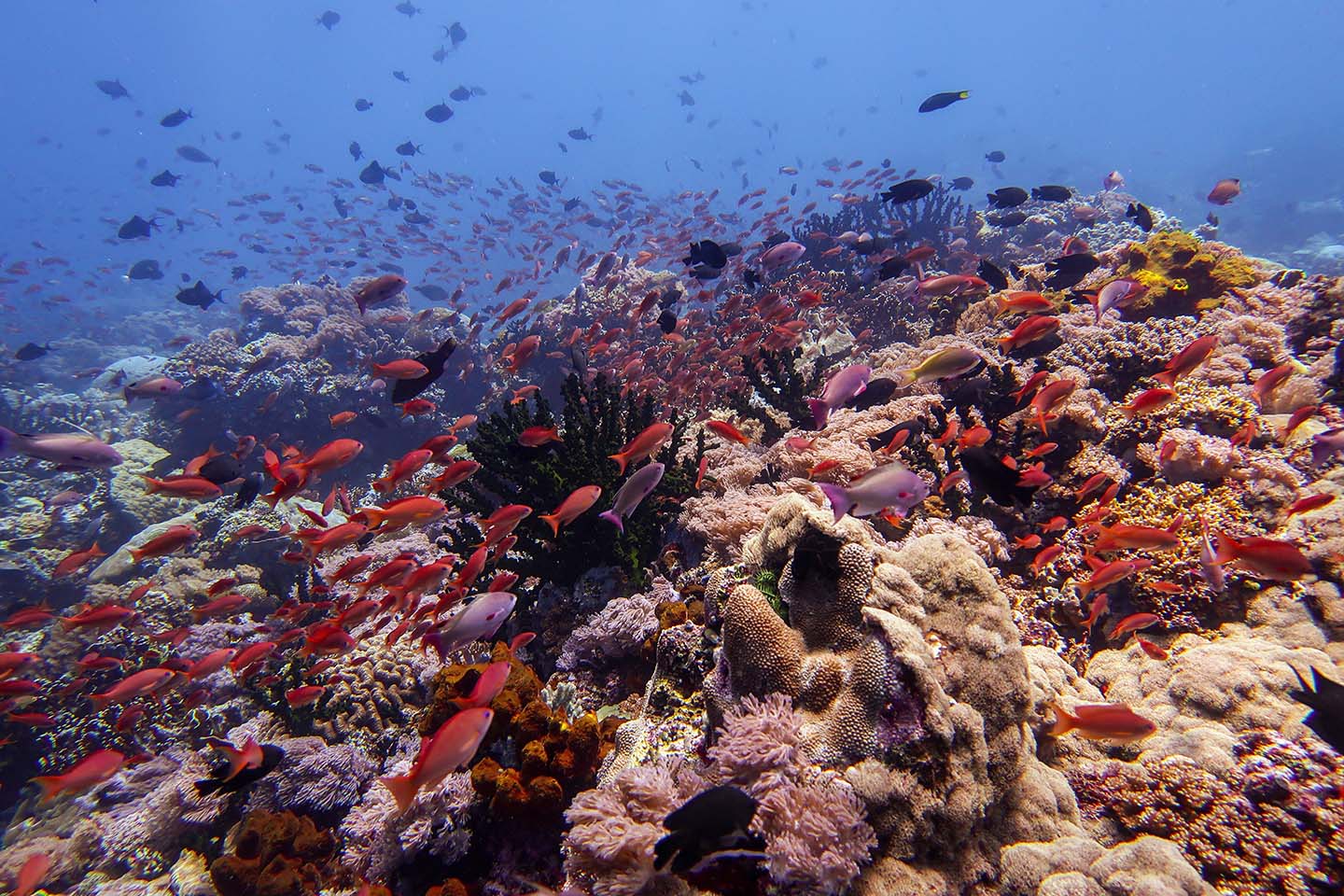 Bubbles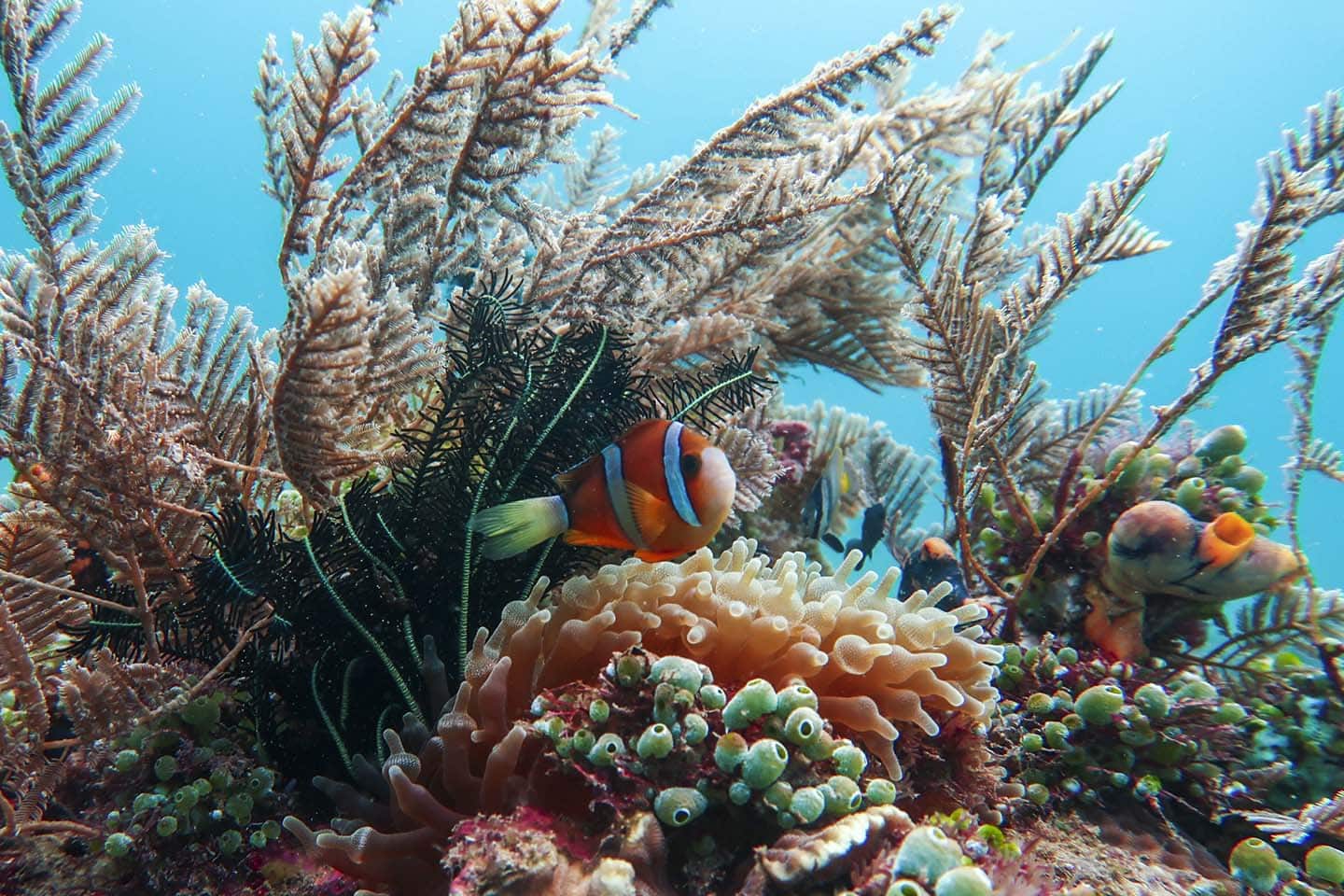 Koala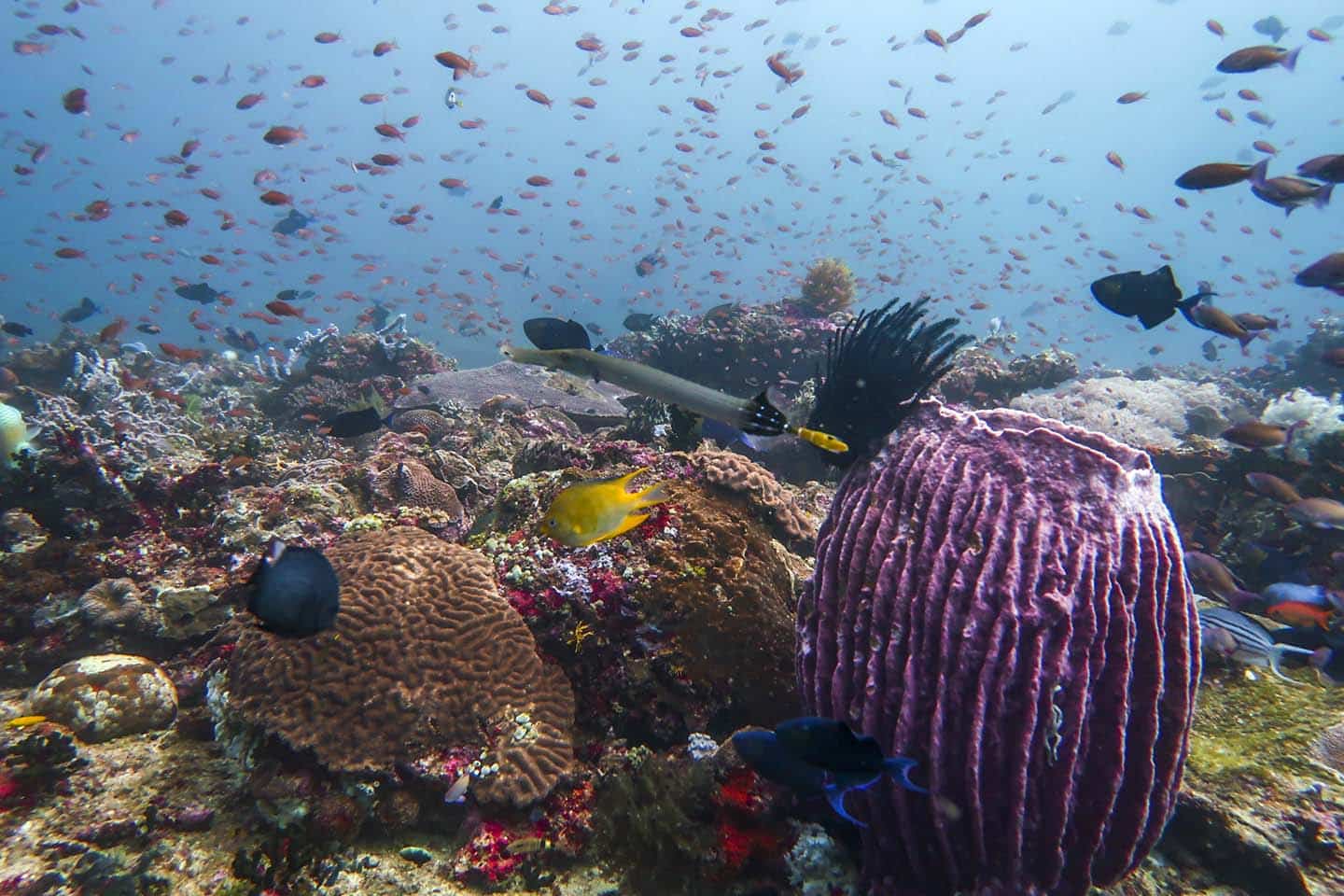 Batok
Sepok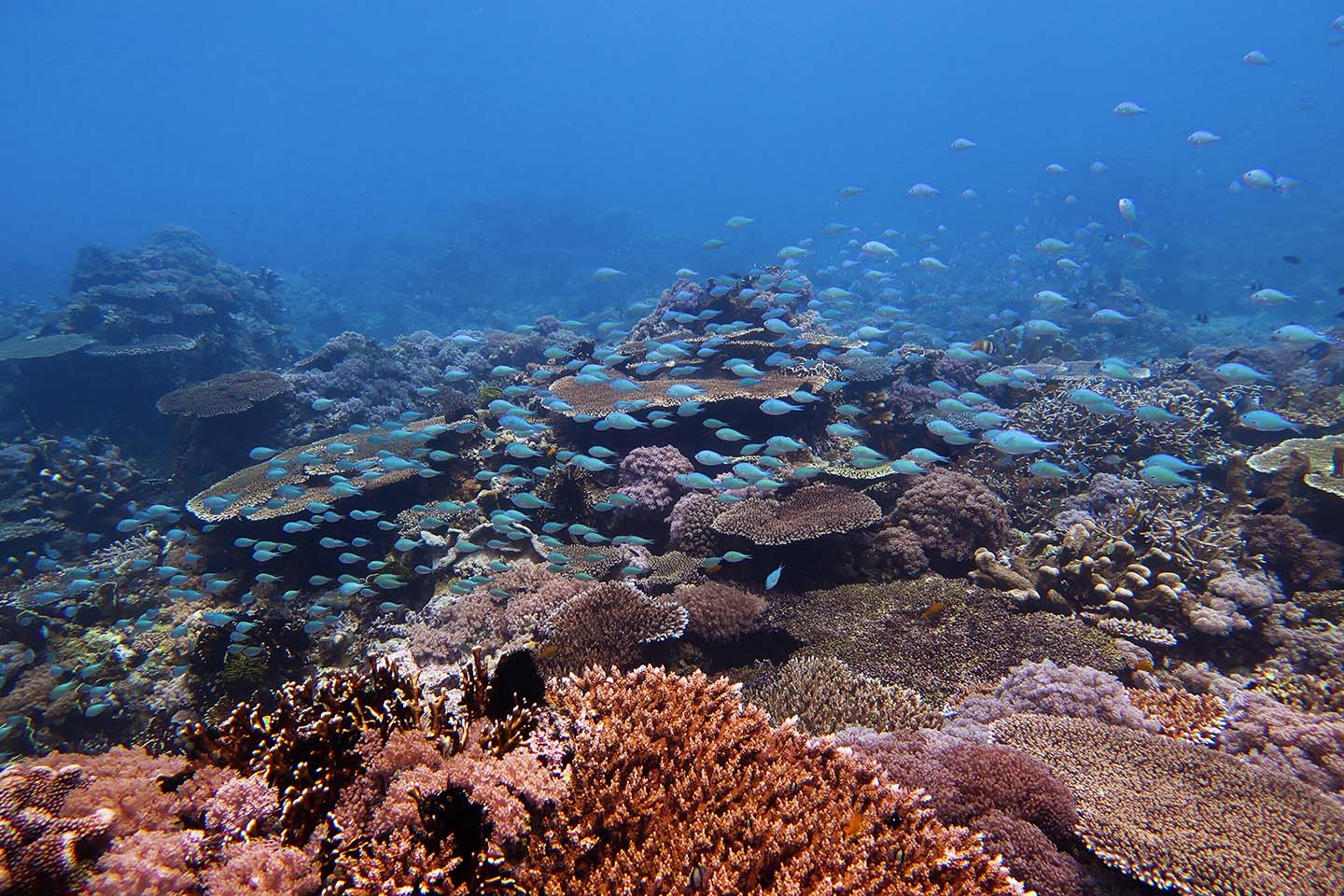 Marine Life in Anilao
Anilao has a large number of fish and coral species living in its 50+ dive sites. Shrimps, crabs, all sorts of gastropods, and cephalopods are also plentiful. And frogfishes, pipefishes, seahorses are also favorites among divers.
And lest we forget the larger marine life. Turtles, reef sharks, barracudas, jacks and trevallies can also be found swimming in Anilao's waters.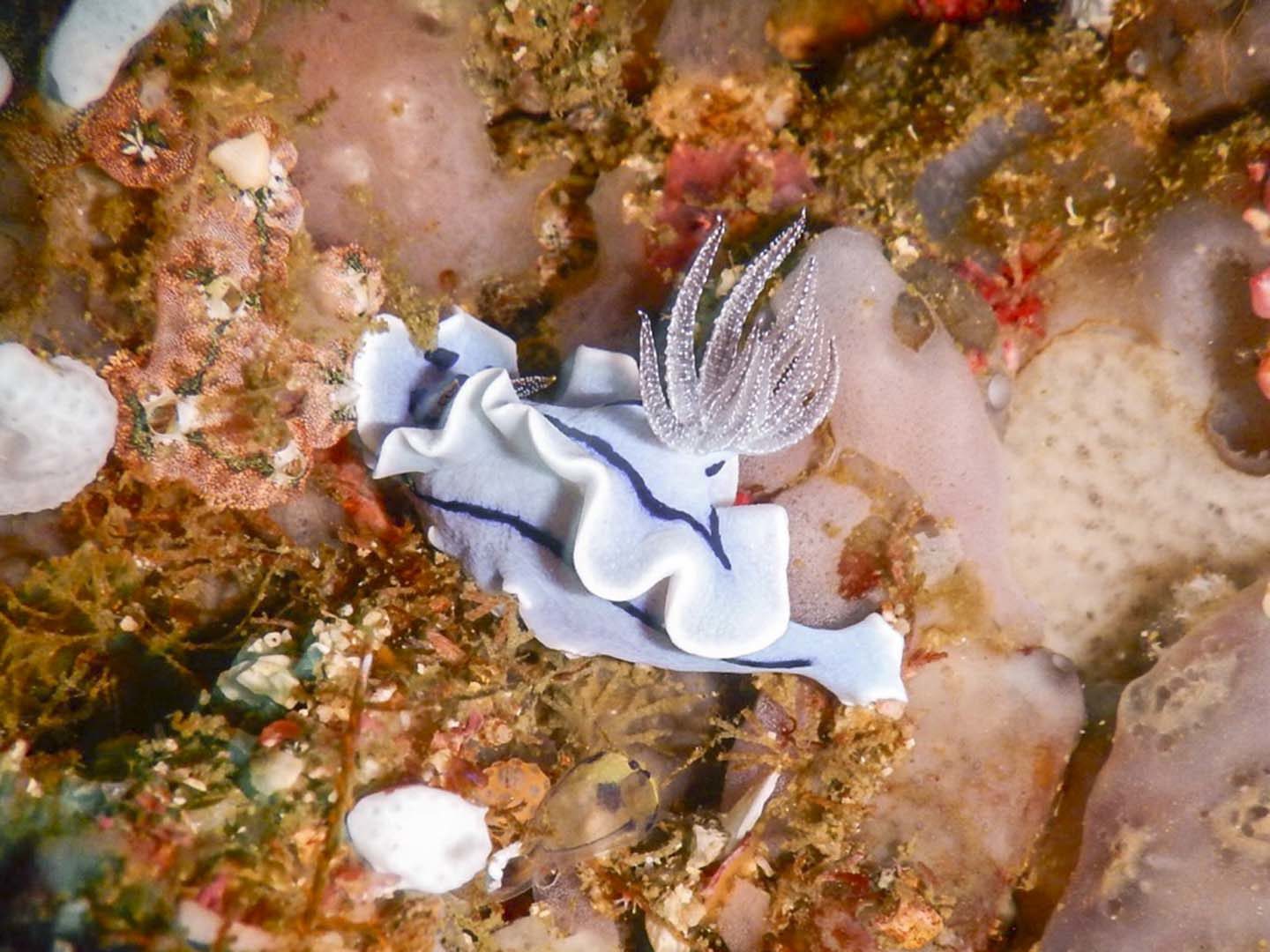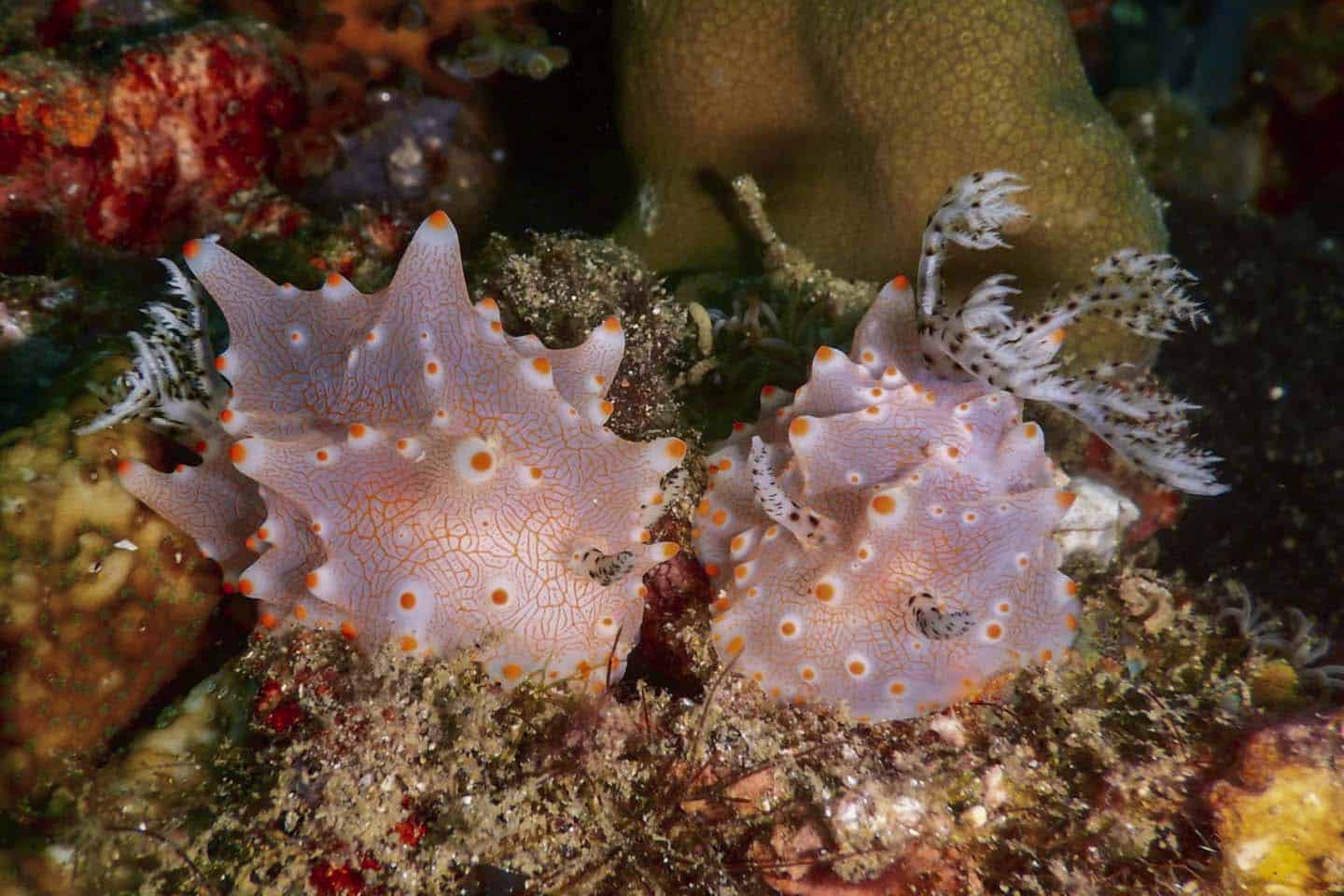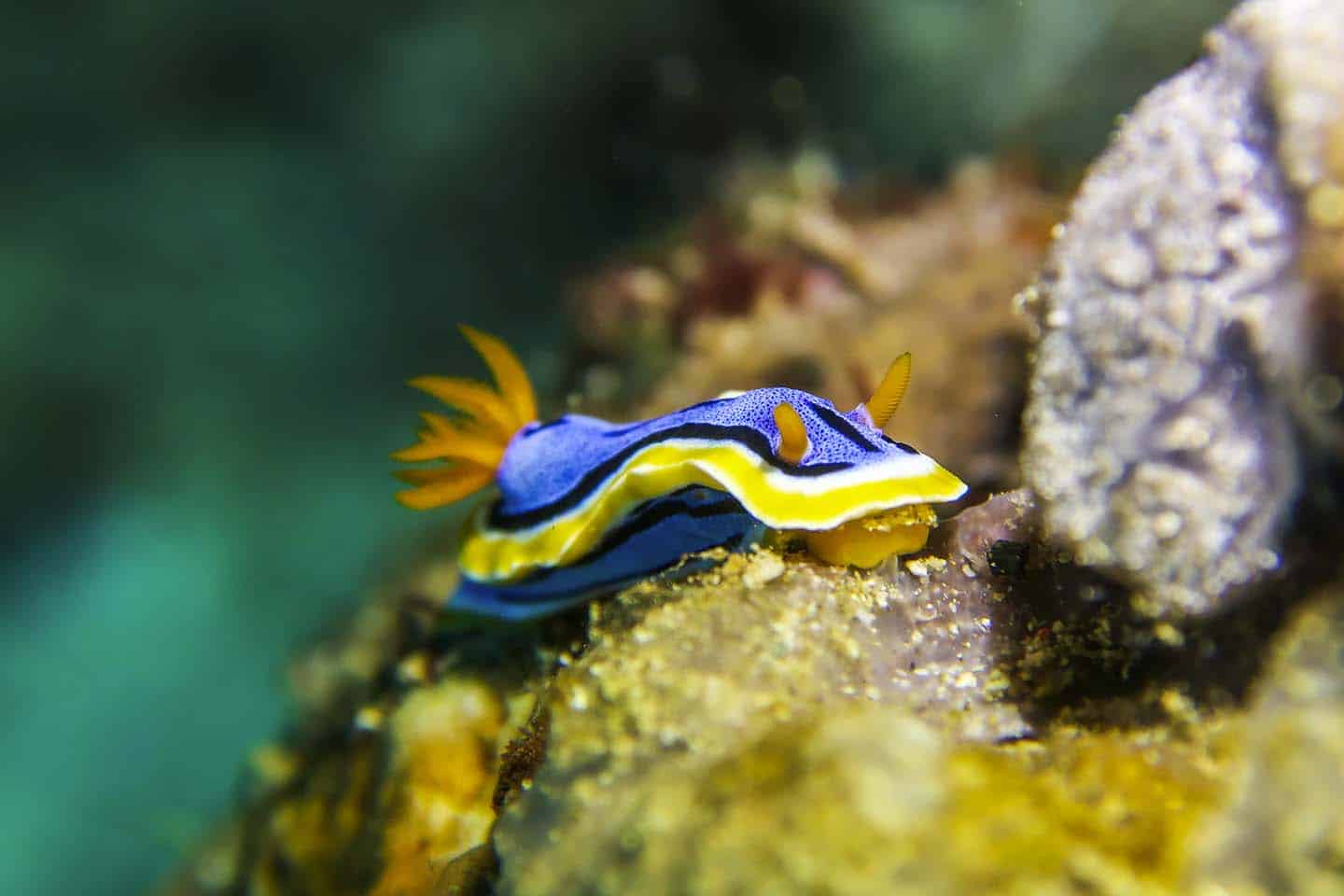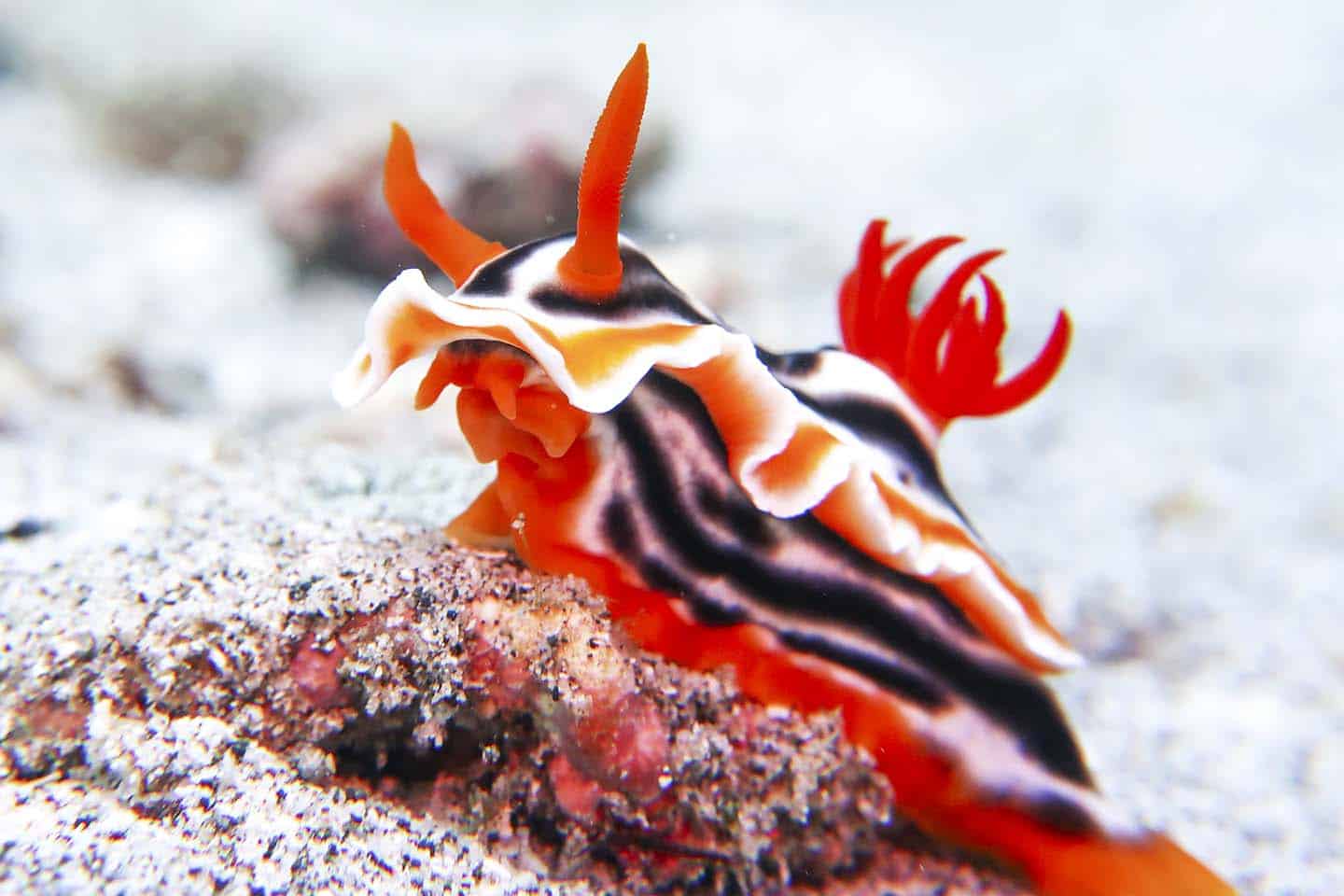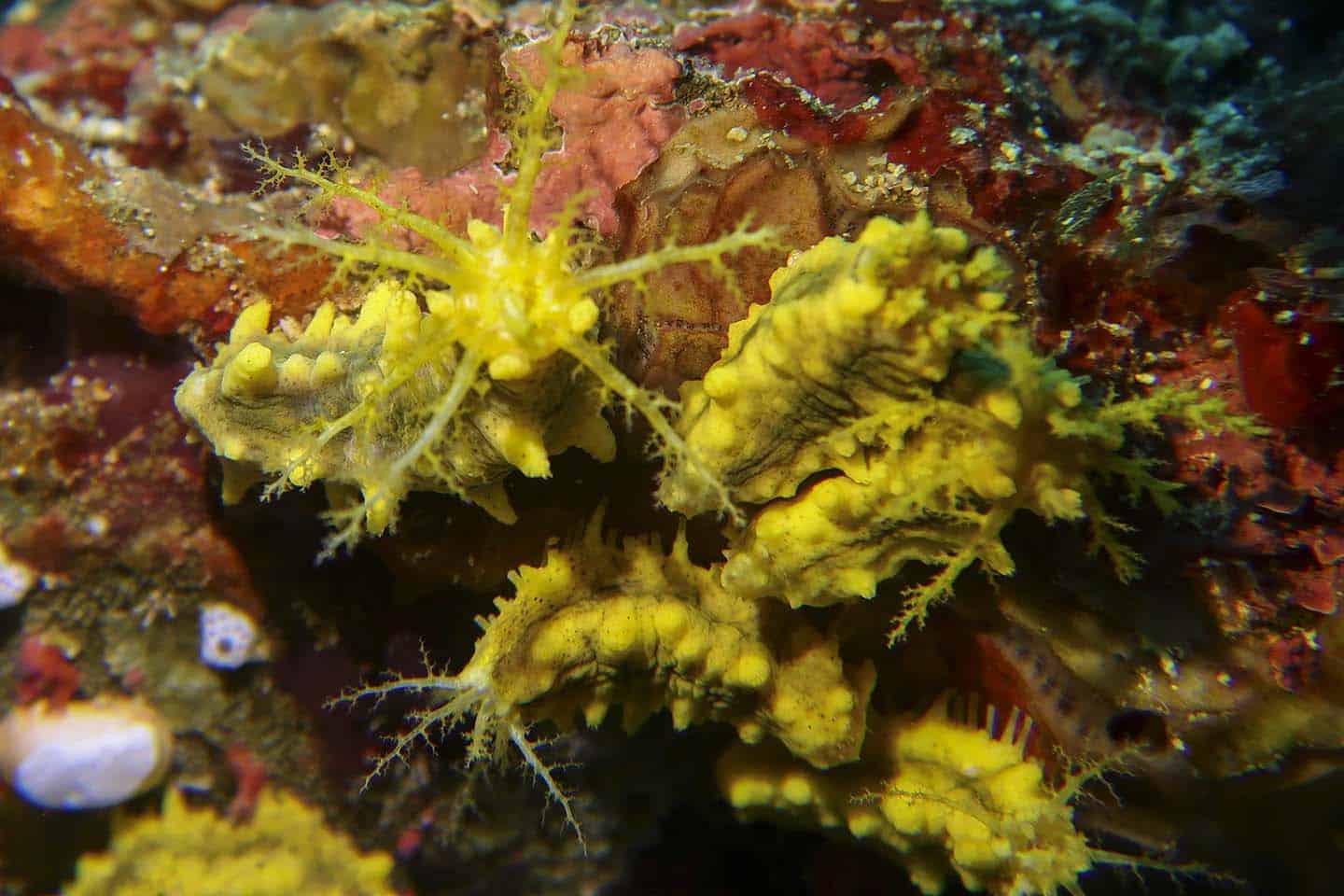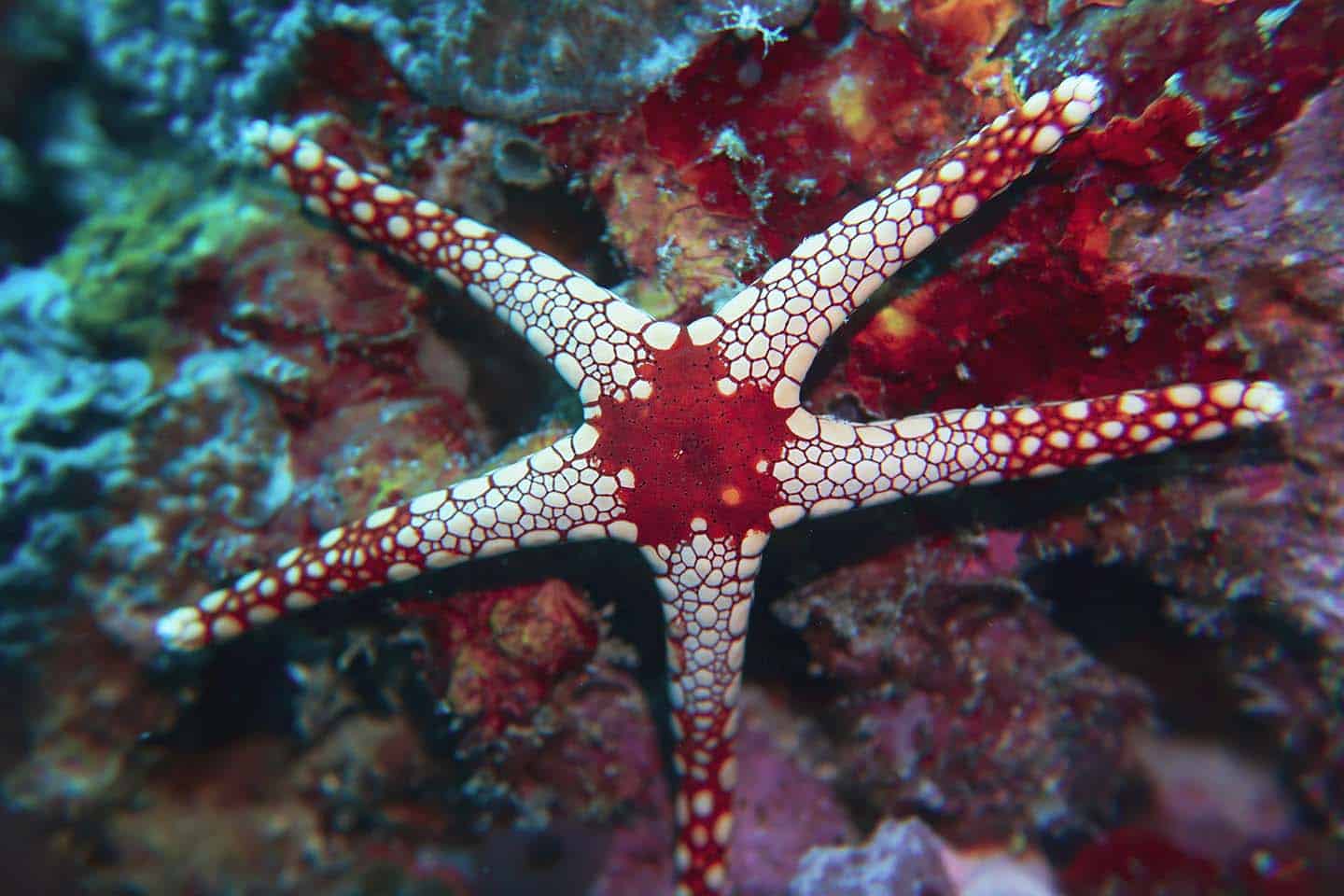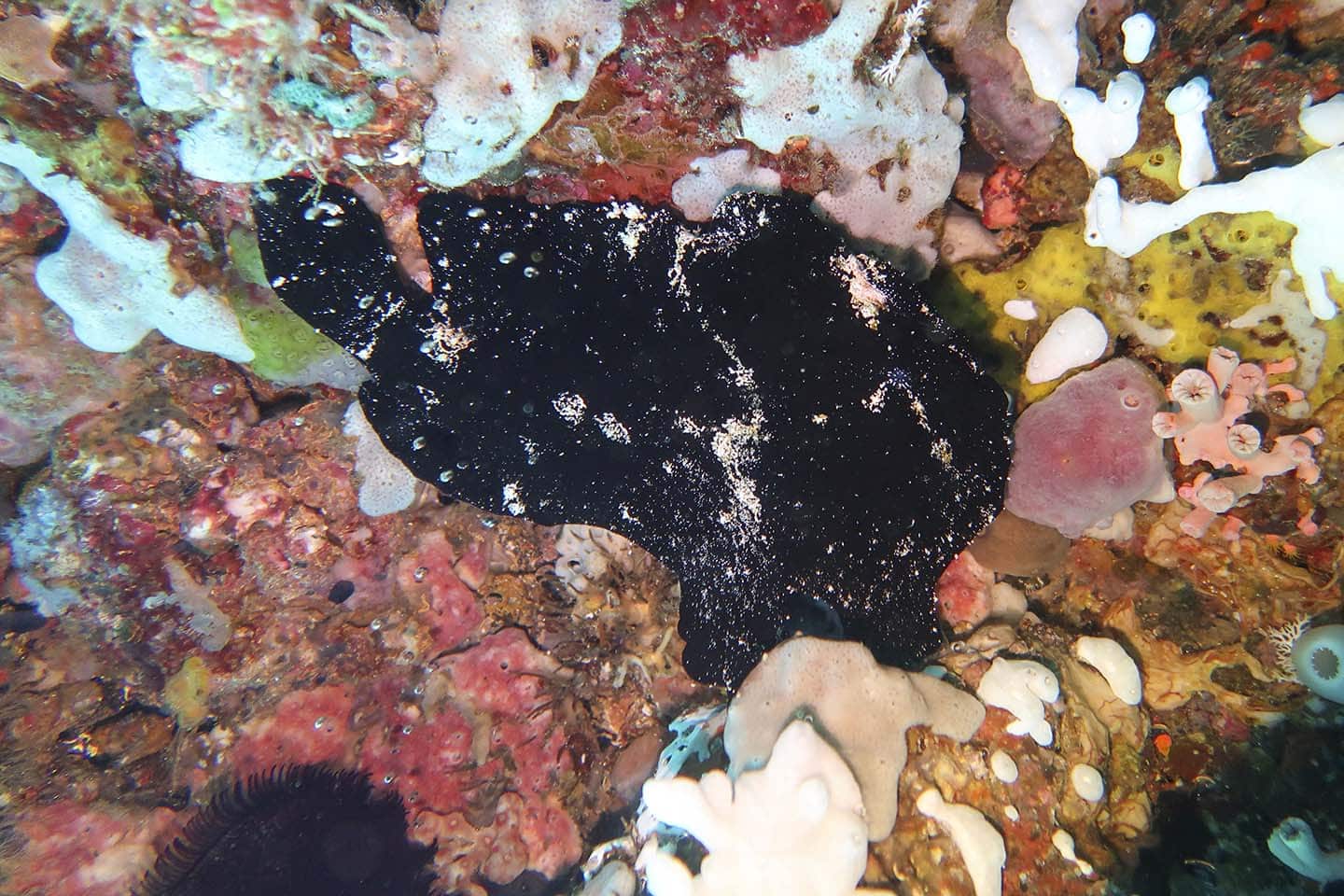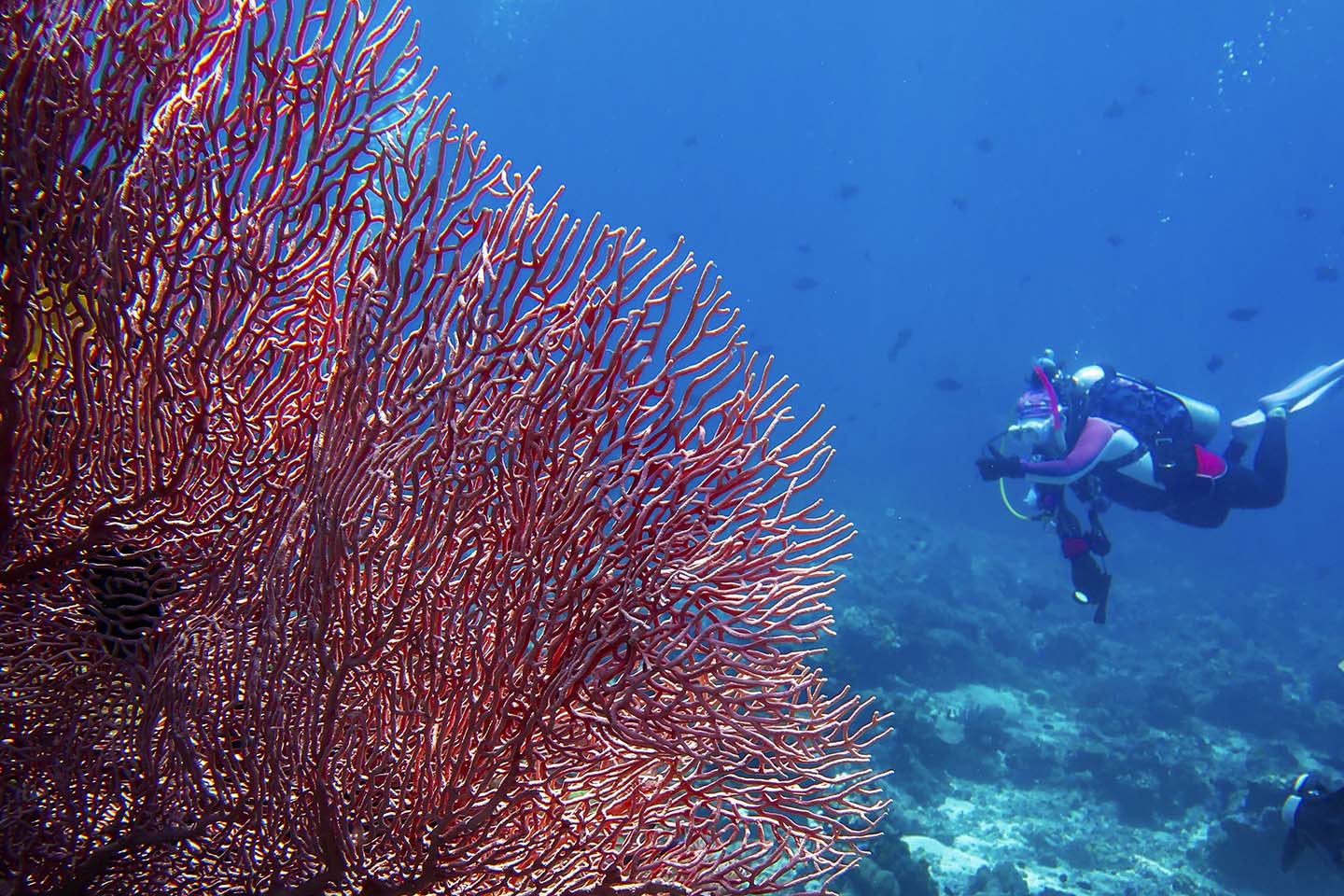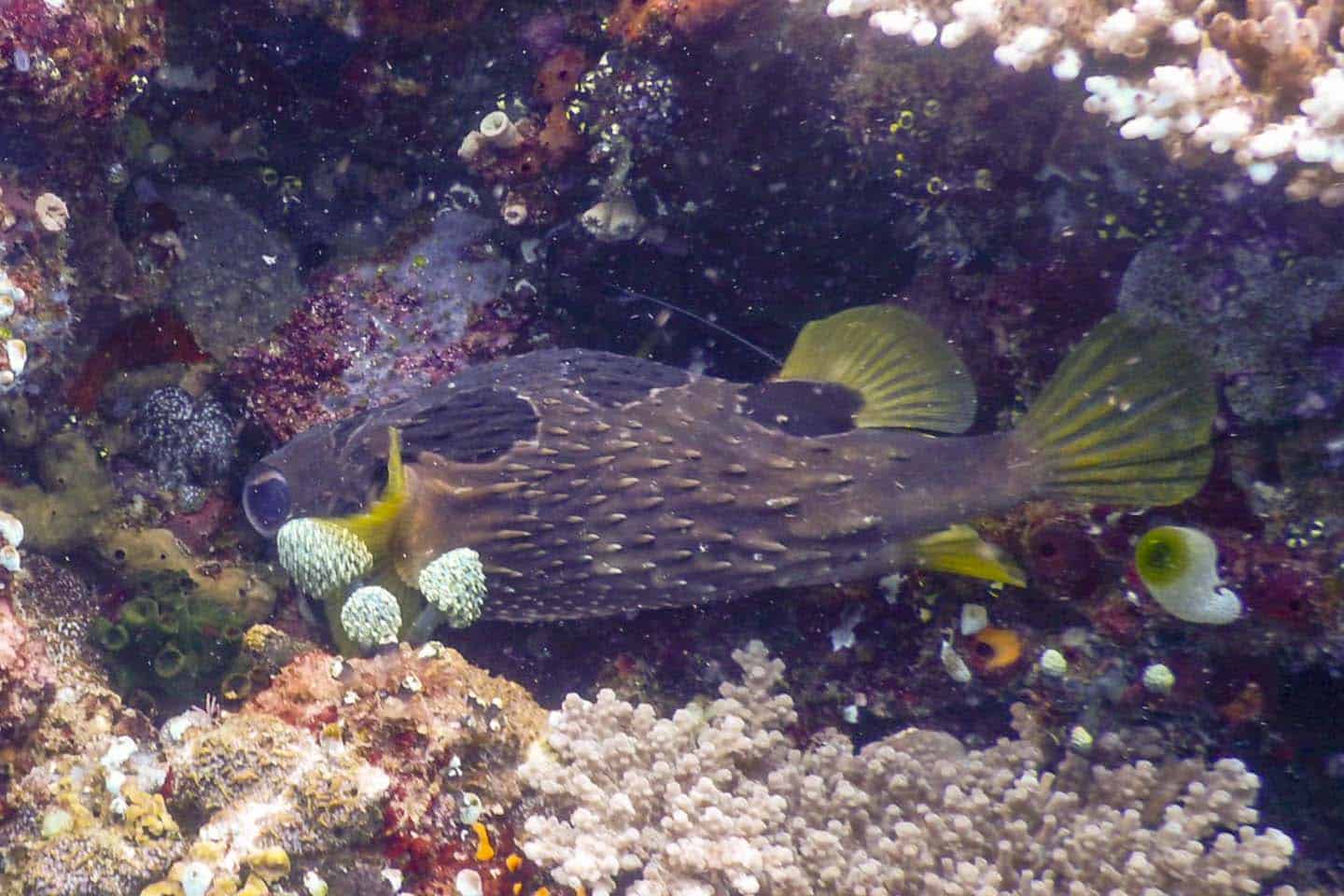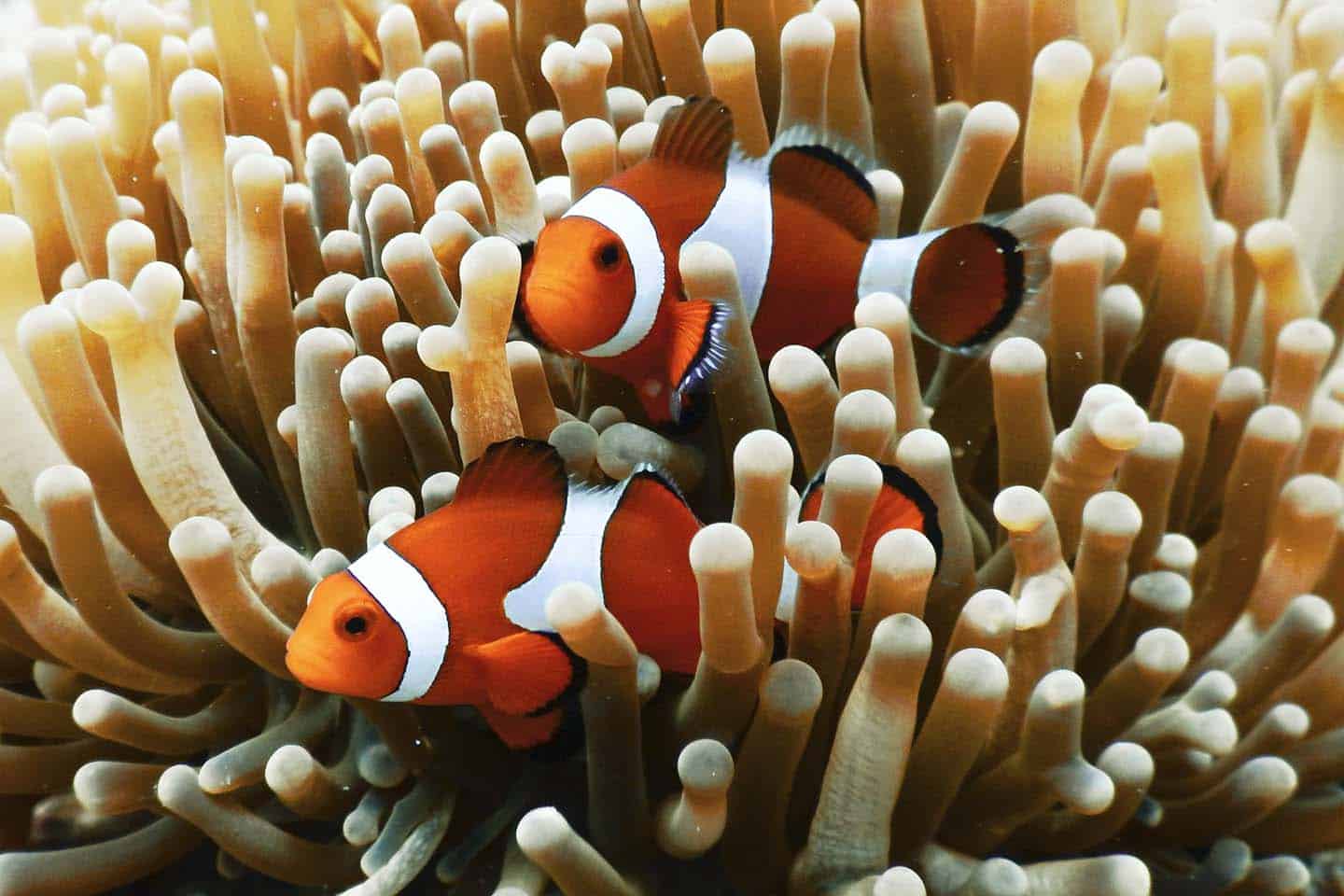 If you would like to know more about the other things you might see while diving in the Philippines, check out my post on 100 Marine Life in the Philippines that you must see.
Underwater Photography in Anilao
The underwater photography scene in Anilao is world-renowned. As previously shown through my so-so photography skills, Anilao boasts of healthy reefs and diverse marine life.
Underwater photographers get to enjoy both wide and macro photography while diving in Batangas. It is also a great place to practice underwater photography in muck sites and wrecks for a change of scenery.
If you want to do bonfire or blackwater diving, Anilao is also one of the few places that offer this type of underwater photography in the Philippines.
Some dive resorts even offer workshops or focus on photography dives. If you are looking to improve your underwater photography skills make sure to book with dive shops that have excellent spotters. These dive guides know where to find the must-see critters on your list.
Underwater photographers love scuba diving in Anilao because it gives them the opportunity to hone their craft in different underwater environments and conditions.
Once you've taken your best underwater photographs in Anilao, don't forget to join the Small Exotic Animals Photography competition!
Reef Check and Marine Conservation in Anilao
Unfortunately, when diving in Batangas, you can expect to see and pick up trash. The dive sites in Anilao are so near the municipalities and town proper so the impact of humans to reef is very visible. Would you believe that I've actually picked up a pair of pants while scuba diving!
According to the boatmen, there are also seasons where there are more trash than usual due to the movements of the currents. If you can, try to pick up trash when you dive to help save the ocean!
Occasionally, dive resorts in Batangas organize their own cleanup dives. If you want to help the environment and participate in events like this I've seen resorts organize beach cleans-ups during International Oceans Day, PADI Women's Dive Day in July and International Coastal Cleanup Day in September.
What to pack for Anilao Diving
Here is the usual dive gear I bring while diving in the Philippines.
My Scuba Diving Gear
Regulator: Scubapro MK25 Evo, C300 and C200 2nd Stage
BCD: Aqualung Axiom
Mask: TUSA M-212 Freedom Ceos
Snorkel: TUSA SP-170 Platina Hyperdry II
Booties: Poseidon Pink Dive Boots
Fins: Problue
Wetsuit: Seavenger
Vest Hoodie: Scubapro Hybrid Hooded Vest
Dive Watch: Suunto D4i Novo
Dive Knife: Aqualung Blunt Tip Knife

My Underwater Camera Gear
Underwater Camera: Canon G7X Mark II
Underwater Camera Housing: Fantasea FG7XII
Video Lights: Big Blue AL1200XP
Underwater Action Camera: GoPro Hero9

Click here for my Canon G7X Mark II full review
Click here for scuba diving camera recommendations for beginners.

Dive Insurance
Divers Alert Network (DAN)
If you're traveling and diving in the Philippines for the first time, make sure to read my posts on
Ultimate Travel and Dive Guide to the Philippines
Philippine Packing List: What to Bring to Your Dive Trip.
Dive Resorts in Anilao
Most accommodation in Anilao has its own dive shop as after all it is a dive destination. I have stayed in the following establishments and have enjoyed my visits with them:
Bontoc Bed and Breakfast – family-owned dive guesthouse with really good food and shore diving. You can read my Bontoc in Batangas review here.
Layag Resort – dive resort located in Secret Bay. I stayed here during the International Coastal Cleanup Day in 2021. You can read my Layag Resort full review here.
Portulano Dive Resort– a boutique dive resort located in Bauan. I completed my Rescue Diving Course here. Excellent food and accommodations.
Casa Escondida – one of the newer dive resorts with a modern amenities. Sometimes they have afternoon snacks featuring filipino street food like fishballs, kikiam and sago't gulaman. Buffet meals are always good. Their locker rooms for day-trips are also spacious and clean.
Aquaventure – Also well established among the local diving community. The resort has a native Filipino architecture design. Make sure to order their pork chop and enjoy endless cups of their Batangas barako coffee!
Planet Dive – Established scuba diving resort in Anilao since 1999. Has a house reef (Twin Rocks) where you can do unlimited diving. No need to rent a banka!
Diving resorts and dive sites can get pretty crowded during the peak summer seasons so take into consideration long weekends, Holy Week schedules in planning your dive trip.
For other Anilao Dive Resorts options that fit your style and budget, you should check these out:
How to get to Anilao, Batangas
How I got Anilao, Mabini, Batangas from Metro Manila
As I lived on the northern side of Metro Manila I went to the Alps bus station in Cubao and boarded the first bus to Batangas at 3:30 AM. The buses leave every 30 minutes. However, I did notice that they will not leave until the bus is full so like most local transportation in the Philippines, expect some delays.
The bus is destined to go to Batangas Pier but it makes a stop at the Batangas Grand Terminal, which was were I had to go. The bus ride is about 2-3 hours.
I got dropped off at Batangas Grand Terminal, where I found a jeepney that was heading to Mabini. Again, expect a bit of waiting as they do not leave until the jeep is full. It takes another 1-1.5 hours to get to Mabini.
Although I told the driver to drop me off in Anilao, I didn't expect them to remember where to stop so I had to pay attention. Luckily, there were tourists that were going the same way, so I just asked them to confirm. I also had Google maps with me so I had an idea if we were close by.
At the Anilao junction, you can hire a tricycle to take you to different areas in Mabini. The junction has a statue of a scuba diver so you'll know you're in the right place. The tricycle driver tried to charge me Php200 for a trip to the resort, I tried haggling and he agreed to take me for Php150.
Later I was told that there are other drivers who go to the area and I didn't need to contract my own trike. I could have waited in life for a trike to get filled with passengers to take us to our destinations. If you're saving and have time, you can probably ask around for which trike goes where.
Bus Fare: Php175
Jeepney Fare: Php25
Tricycle: Php150-200
If you're coming from Metro Manila these are some of the bus lines that go to Batangas Grand Terminal.
Jam Liner
Alps Bus
Alternate Ways to get to Anilao, Batangas
The quickest and easiest way would be via your own transportation. Most scuba divers from Manila, would drive up in their own vehicles. You can also rent vans to take you. Most diver resorts have their own services which you book ahead of time.
---
Pin this for later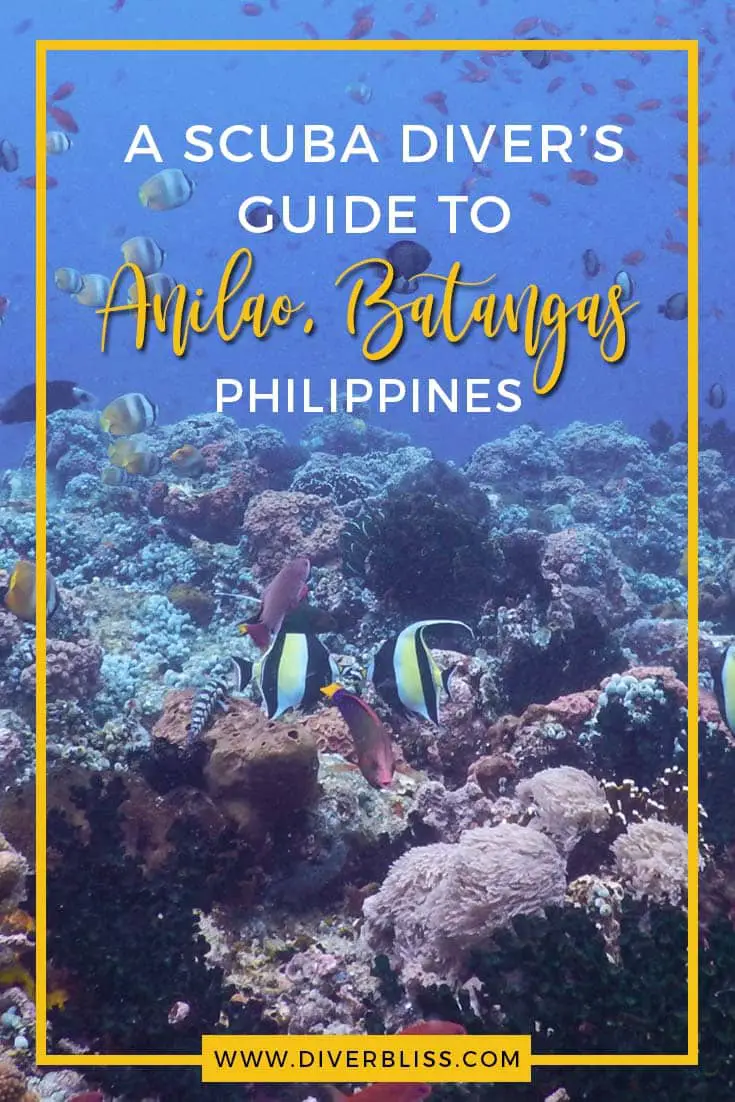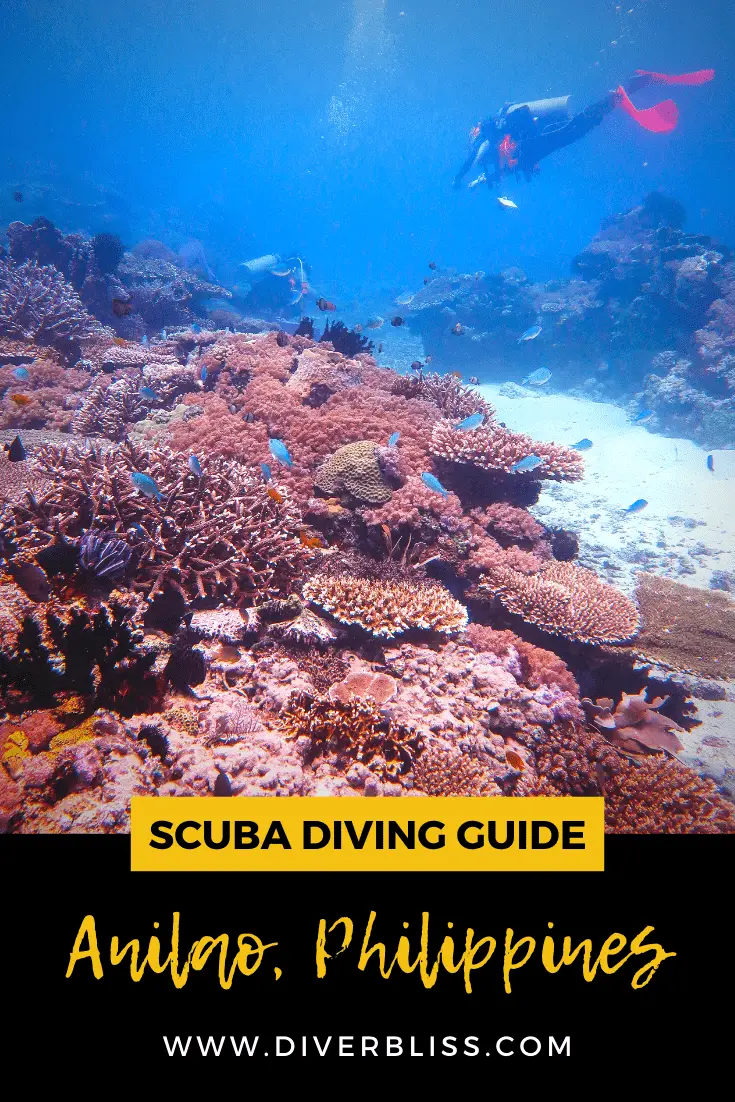 Anilao, known to be the birthplace of diving in the Philippines, should definitely be on your dive bucket list! Give it a chance, maybe even a second chance, like I did and you'll be wanting to come back for more!
Do you want to go scuba diving in Anilao?
What are you looking forward to doing in Anilao?
Leave a comment below!
The links above may be affiliate links. If you shop through them, I'll earn a commission at no additional cost to you. For full information, please see my disclaimer here.