Ever since I decided to make it my goal to go scuba diving more in the Philippines, I've been on the lookout for diving trips I can join. So far I've ticked off Romblon, Anilao and Apo Reef on my list. However, they were places I've been to before so I was itching to go somewhere else.
The travel gods have answered my prayers by introducing me to Seleena. I met Seleena a year ago during PADI Women's Dive Day in Batangas. We parted that weekend with a plan to go diving someday. Unfortunately, every time I'd go on a dive trip or she goes on one, our schedules just don't match.
Seleena messages me in February asking if I wanted to go dive in Nogas Island in March. It would be cool somewhere new but this is the first I am hearing of this island. To be honest, I wasn't particularly excited. I have joined several Philippine scuba diving Facebook groups and no one has ever mentioned this place.
She quickly tells me that it was in Anini-y. Oh… Another place I've never heard off! I mean the Philippines has over 7000+ islands so it is kinda hard to keep track.
So after much Googling, I find out that Nogas Island is in Anini-y in Antique. I also discover that there was not much information about scuba diving in Antique. This made me think that maybe it's not that good.
I mean I do have a goal to dive the best dive sites in the Philippines but I'm also on a budget so I need to prioritize where I wanted to go first. There were no pictures or videos to get me interested in scuba diving in Nogas Island. So I wasn't completely sold to the idea of going.
So I Google'd some more about traveling and scuba diving in Antique. I found out that I could potentially visit 3 dive shops within that province. Really?! Now, that sounds promising. A week later, I finally said yes to scuba diving in Nogas Island.
About Antique
Antique is a province that lies in the western side of Panay Island in the Visayas region of the Philippines. Antique shares Panay Island with three other provinces, namely Aklan in the northeast, Capiz on the east, and Iloilo in the southeast.
During the Spanish time, the province was known as Hantik, the local name for the large black ants found in the region. The Spanish chronicler, influenced by the French, recorded this as Hantique with the silent 'h'. But through time, the pronunciation evolved again. Influenced by the Kinaray-a, the local dialect of the region, it became what we know now as än-ti-ké.
The province of Antique is actually rich in resources. They have access to the sea that gives them fish and seaweeds. They have agricultural land that produces rice, copra, muscovado sugar, among other things. And they mine for minerals like copper, gold, pyrite, iron, manganese, and limestone.
Despite it being abundantly blessed, in my opinion, Antique seems to be an underrated and underutilized province in general. I discovered that they also have much to offer when it comes to tourism. For instance, in Tibiao, you can visit a place where you can do river tubing and a kawa bath after. In Culasi, you can do an easy hike up a mountain in Mararison Island. And in Anini-y and Caluya, you can do some scuba diving!
Scuba Diving in Nogas Island, Anini-y, Antique
Nogas Island is located 4.8 kilometers from the shoreline of Anini-y (pronounced as A-ni-ni-ee). It is a 24-hectare government naval reservation island. The island has no residents. However, you can hire a boat to go and enjoy the island. You can visit the lighthouse, tour the grounds and enjoy the white sandy beaches of Nogas Island.
Dive Season
You can pretty much scuba dive all year round in Nogas Island in Anini-y, Antique. November through May would be the best time to go as this is the dry season. During this time, the sea is calmer and the visibility is better. June to October is the wet or rainy season so there are higher chances of a typhoon.
Recommended reading:
Amihan and Habagat: Diving Seasons in the Philippines Explained
Best Time To Dive in the Philippines + Monthly Guide on Where to Go
Water Temperature and Visibility in Nogas Island
The water temperature around Nogas Island ranges between 25°C and 30°C. A 3mm suit would be sufficient protection while scuba diving. Visibility can range from 5-20 meters.
Dive Shop in Anini-y, Antique
The Dive House is the only dive shop in Anini-y, Antique. They have been scuba diving in Nogas Island, Anini-y since 2008. So they are highly knowledgeable of Nogas Island's reef and its creatures. If you're in search of a whitetip shark, they'll know where to take you.
They are also the only dive shop closest to Iloilo. So if you are based in Panay and want to learn scuba diving, The Dive House might be the best option for you. They are a fully accredited PADI center.
Their newly PADI licensed dive instructor and our dive guide, Sam, is very professional and one might say even strict! He insisted we do a check out dive to see how skilled we are underwater before taking us to the various sites around Nogas Island. After all, he didn't want us crashing down on his precious staghorn coral garden on our first dive.
He made sure to brief us on every dive too. I appreciated this as I've gone scuba diving in other shops where they skip dive briefing sometimes.
Sam was in the same Instructor Development Course (IDC) as Seleena. That's why we found out about Nogas Island in the first place. In hindsight, maybe this is also he was a bit more strict with us. He knew Seleena was observing him! What do you think? 😀
Since The Dive House is on an un-touristy side of Antique, I would recommend just staying in the resort for your accommodations. Seleena's friend, LB from Singapore, joined us on this trip so we ended up sharing a room by the beach.
Full meals were also provided so you don't need to worry. Each dish was deliciously home-cooked. We never go hungry as there was always a variety of dishes and generous servings per meal.
Dive Spots and Marine Life in Anini-y, Antique
Since Nogas Island sits in the Sulu Sea, there have been reports of various pelagic being sighted in the area. Unfortunately, we did not see any pelagic creatures while diving in the area in March.
Scuba diving in Nogas Island involves using a pump boat to the dive sites. It is about 15-20 minutes to get to the dive spots from the coast of Anini-y, Antique.
Reef Check in Anini-y, Antique
Even if Nogas Island does not have a community living on it, plastic can still be found while diving around it. We picked up a handful of plastic while diving. This was probably brought by the tide from the main island of Panay. While walking the shores of Anini-y one can easily find plastic trash so it's not surprising that these have gone into the ocean as well.
What to pack for Nogas Island Diving
Here is the gear and equipment I bring while scuba diving in the Philippines.
My Scuba Diving Gear
Regulator: Scubapro MK25 Evo, C300 and C200 2nd Stage
BCD: Aqualung Axiom
Mask: TUSA M-212 Freedom Ceos
Snorkel: TUSA SP-170 Platina Hyperdry II
Booties: Poseidon Pink Dive Boots
Fins: Problue
Wetsuit: Seavenger
Vest Hoodie: Scubapro Hybrid Hooded Vest
Dive Watch: Suunto D4i Novo
Dive Knife: Aqualung Blunt Tip Knife
Dive Leggings and Rash: Blue Adaptation Coral Sea Fan

My Underwater Camera Gear
Underwater Camera: Canon G7X Mark II
Underwater Camera Housing: Fantasea FG7XII
Video Lights: Big Blue AL1200XP
Underwater Action Camera: GoPro Hero9
360 Camera: Insta360 X3

> Canon G7X Mark II full review
> Insta360 X3 underwater camera review
> Scuba diving camera recommendations for beginners.

Dive Insurance
Divers Alert Network (DAN)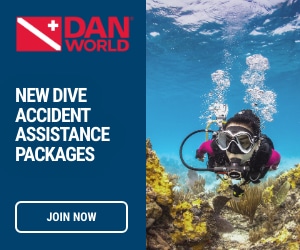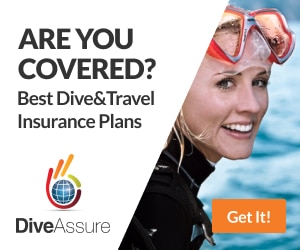 Need travel insurance for your trip? Get a quote from Safety Wing.
If you're traveling and diving in the Philippines for the first time, make sure to read my posts on
Ultimate Travel and Dive Guide to the Philippines
Philippine Packing List: What to Bring to Your Dive Trip.
How to get to Anini-y, Antique
If you want to go scuba diving in Nogas Island, Antique, the nearest entry point for commercial flights is via Iloilo. If you are coming from Manila, Cebu, Cagayan de Oro, General Santos, or Davao, you can go to Iloilo via Philippine Airlines, Cebu Pacific and Air Asia. There are also direct flight from Hong Kong and Singapore as this hub is an international airport.
Upon arrival, you can take a taxi to the city proper. I paid around Php350 for a taxi to the city.
To get to Anini-y from Iloilo city, you can catch a van or bus at Molo Terminal. Choose one that is bound to Anini-y or San Jose. Make sure to get dropped off at Anini-y at The Dive House.
Since I was traveling with friends, we hired a van from Iloilo and split the cost. The van rental was Php2500.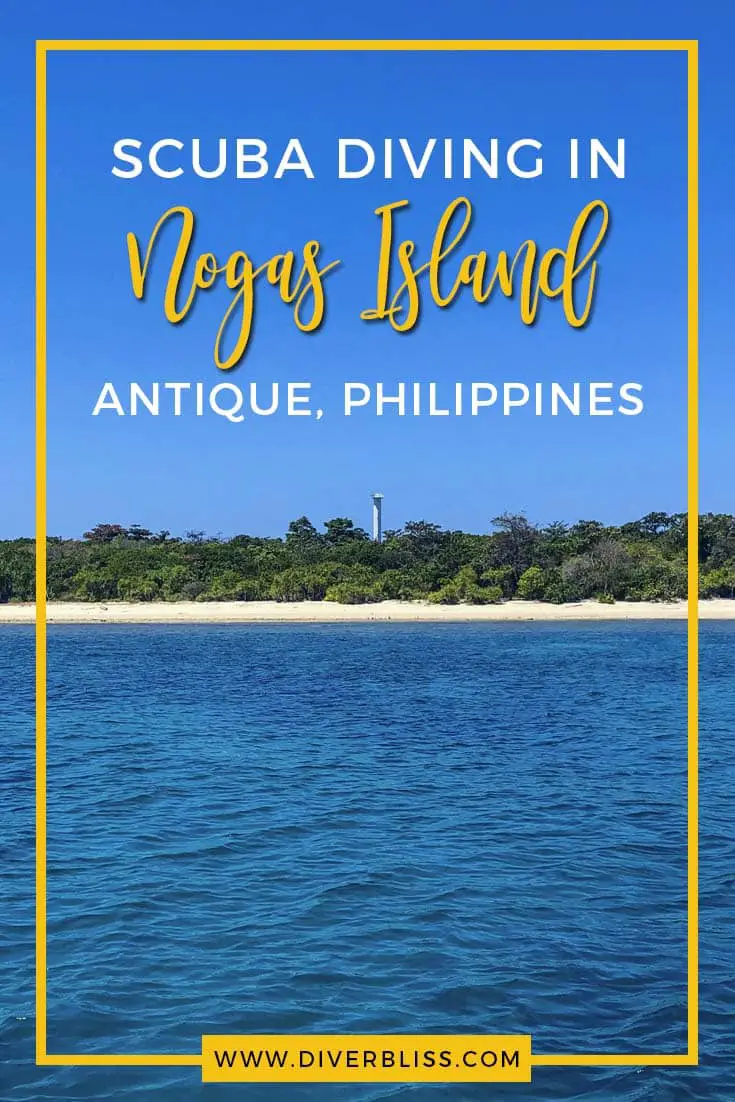 ---
Read more of my adventures in Antique…. My next stop is Mararison Island!
Do you want to go scuba diving in Anini-y, Antique?
Leave a comment below!