Updated April 2020: This post is a continuation of my Dauin– Apo Island diving trip in July of 2019. Continue reading for more details about scuba diving Siquijor.
There is something magical in the island of Siquijor. Anyone who visits is compelled to come back. Most likely "na gayuman" (loosely translated: given a love potion) as what the locals will jokingly say. After all, this island is known to practice voodoo and witchcraft.
On the other hand, I know it for its scuba diving! In both instances that I visited Dumaguete, I made sure to include Siquijor in my itinerary.
Scuba diving in Siquijor was always on my must-do list. Actually, it was our primary agenda! The second objective was to visit a mangkukulam (voodoo witch) to put curses on the men who broke my heart! But that's for another blog post…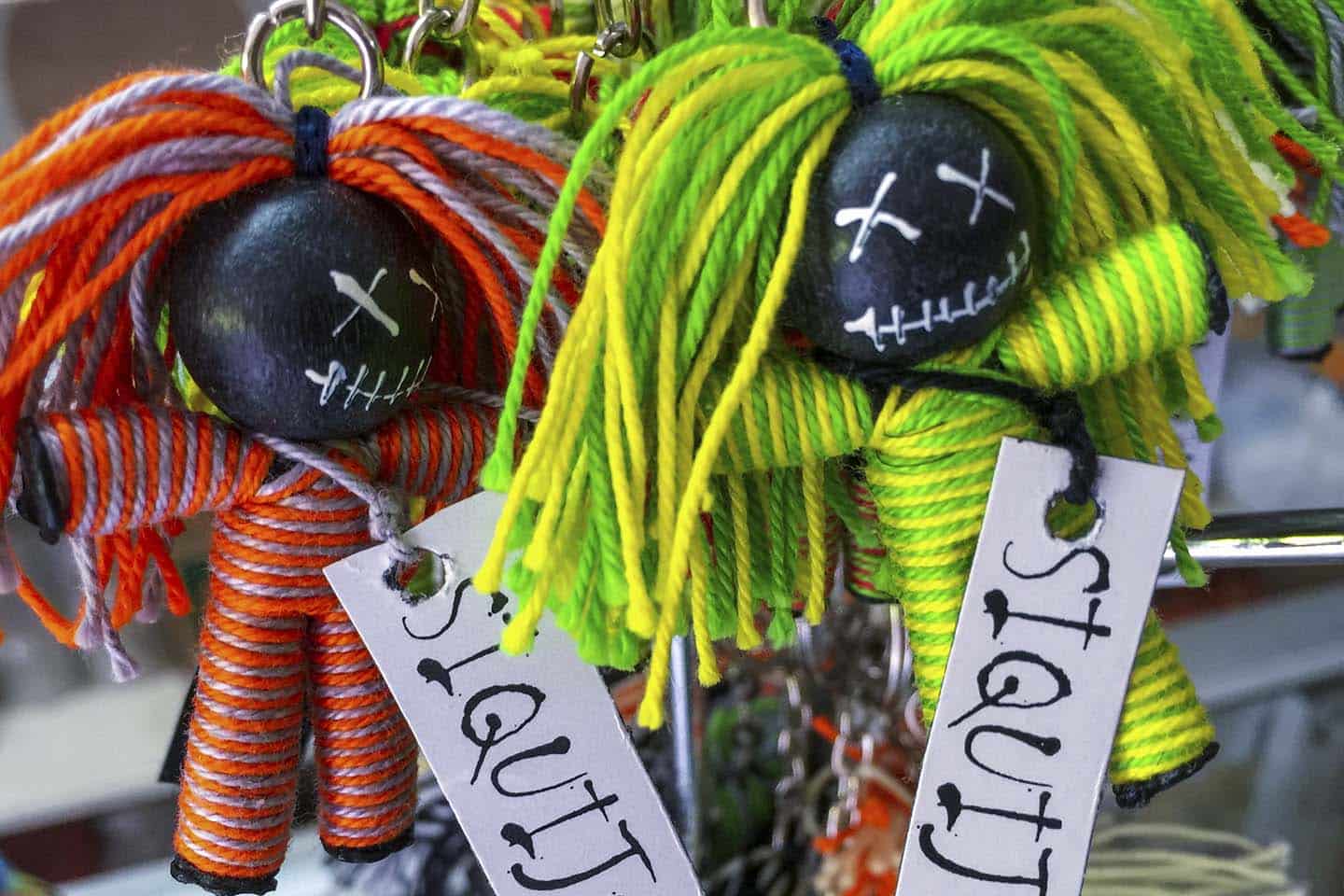 Our Adventure Begins…
After a full day of diving in Apo island, Jem and I woke up the following day at 4 AM to catch the first ferry from Dumaguete to Siquijor. Despite arranging for a tricycle to take us to the port, the driver didn't show up!
We were forced to walk with our dive bags to the main road to look for another trike at the wee hours of the morning. And there was none passing by!
Thankfully a good Samaritan in a pickup truck showed up and offered us a lift to the port! It was my first time to "hitchhike." This was something I would not normally do in my many years of travel, but desperate times call for desperate measures! And besides, I was with Jem and she's more kidnap-able than I am! Ha!
We offered to pay our benevolent Dumagueteño, but he declined. Another reason to love this place. We said thanks to him and the travel gods for sending us this kind soul that saved our trip.
Hurriedly, we bought our ticket and went straight to the boat. We made it in time! Phew!
Back in Siquijor
We slept through the entire 2-hour boat trip and arrived in Siquijor. As we set foot on the pier, I could tell how much this place has changed in the last four years. It was busier and livelier.
Upon exiting the pier's main gate, the tricycle drivers hoarded us- a telltale sign of how tourism has affected this island. We politely declined as we wanted to ask around first and make sure we were not getting ripped off.
A persistent driver trailed us asking where we needed to go. We told him we have to go to Maite in San Juan. "Php250," he told us while pointing to a big poster of tricycle fares.
This island really has changed. That billboard definitely was not there 4 years ago.
We decided to just take his trike and quickly loaded his vehicle to get out of the chaotic port. The "Welcome to Siquijor" sign greeted us once again. Finally, something more familiar.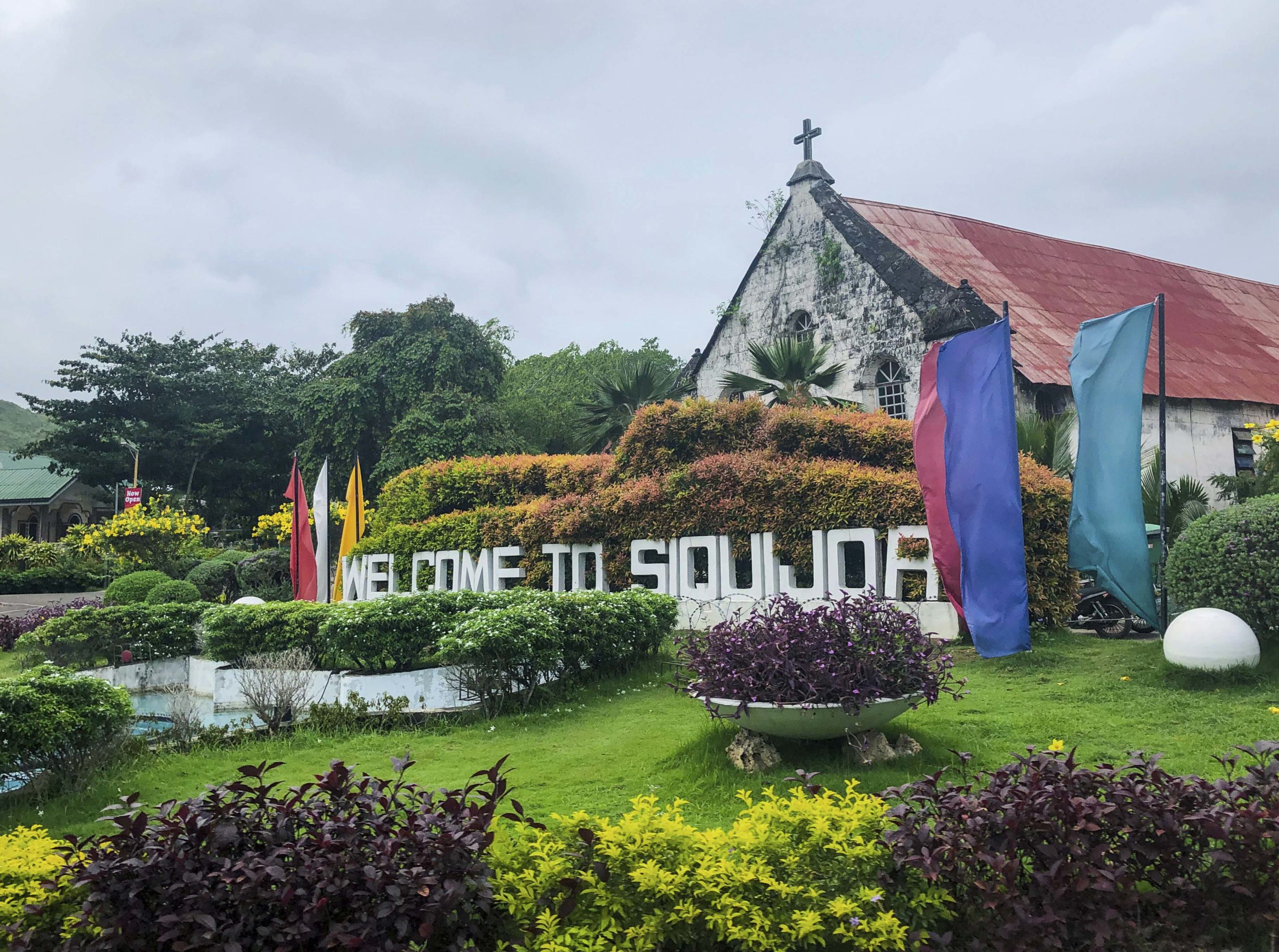 It's so nice to be back.
And as we made another turn, I see another iconic and familiar image. A bee. Seems like Jollibee has finally made it here as well.
As we traveled farther away from the town, I sigh in relief to see the Siquijor I once knew and fell in love with.
The sight of blue skies and tall coconut trees. The smell of earth with a hint of salt in the breeze. And the sounds of the ocean. Siquijor was spellbinding us once again.
Need help planning your trip? Check out this post on my Dumaguete-Siquijor Itinerary or sign up to my mailing list to get a free trip planner spreadsheet.
About Siquijor
Siquijor a tiny island province located in the Visayas region of the Philippines. In terms of land area and population, Siquijor is the third smallest province of the Philippines. It is found southeast from Cebu and Negros, and southwest from Bohol.
During the Spanish colonization era, Siquijor was known as "Isla de Fuegos" or Island of Fire. The Spaniards named it as such due to the eerie glow that can be seen at night on the island. I would like to think it's from the magical practices by the natives but apparently it was from the fireflies that swarmed the molave trees.
Previously belonging to the province of Negros Oriental, Siquijor only got its provincial status in 1971. This separation was easily embraced by the people of Siquijor especially with their cultural difference from the Negrenses.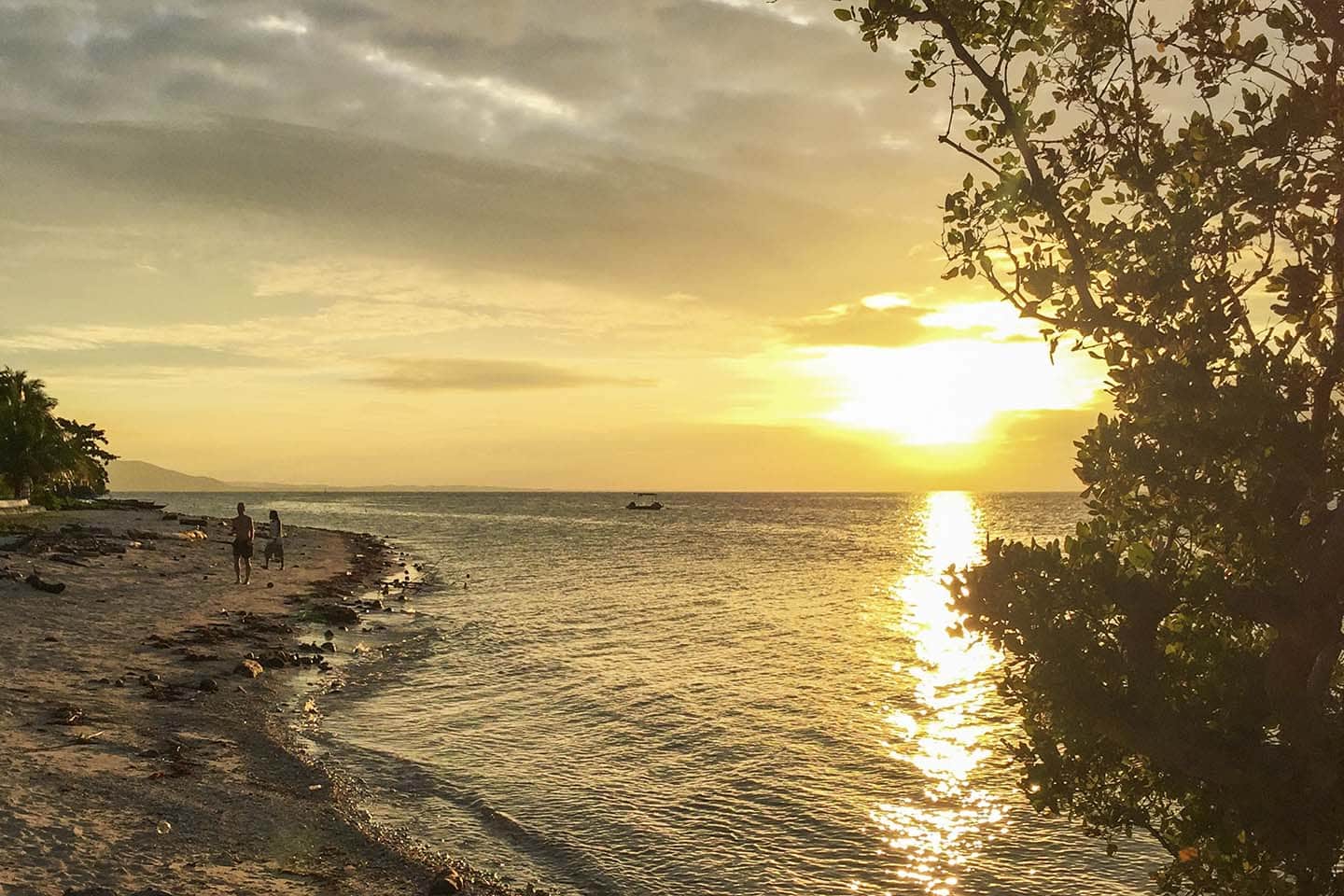 While the majority of the island's population practices Christianity, the Siquijodnons were able to pass their traditional belief systems from one generation to another. Their ancestor's reverence to the natural environment and healing rituals which involves incantations and potions are still practiced to this day.
While the practice of magic and sorcery has become a huge deterrent for many locals to set foot on this island, it has also attracted many curious individuals and tourists.
However, anyone who has visited Siquijor will tell you that its biggest source of enchantment is not from the practice of magic but actually the island itself. With white sandy beaches, turquoise ocean waters, hidden waterfalls, a spectacular coral reef system, and a very chill island vibe, one can't help but fall in love with this place.
Siquijor Diving
Scuba diving is one of the best things you can do in Siquijor Island. With more than 15 dive sites around its 102-kilometer coastline, Siquijor offers an amazing underwater haven for divers.
Its reef-scape offers divers a fantastic terrain filled with slopes, walls, caves, overhangs, and even canyons. Without a doubt, divers will enjoy exploring Siquijor's underwater world.
Aside from this, the marine life one can encounter while diving Siquijor is just absolutely amazing. There are several marine sanctuaries around the island. This allows for even more corals, reef fish and marine invertebrates to live and thrive in this area.
One might even say that Siquijor has a similar underwater diversity to the neighboring Apo Island… but with lesser divers and tourists!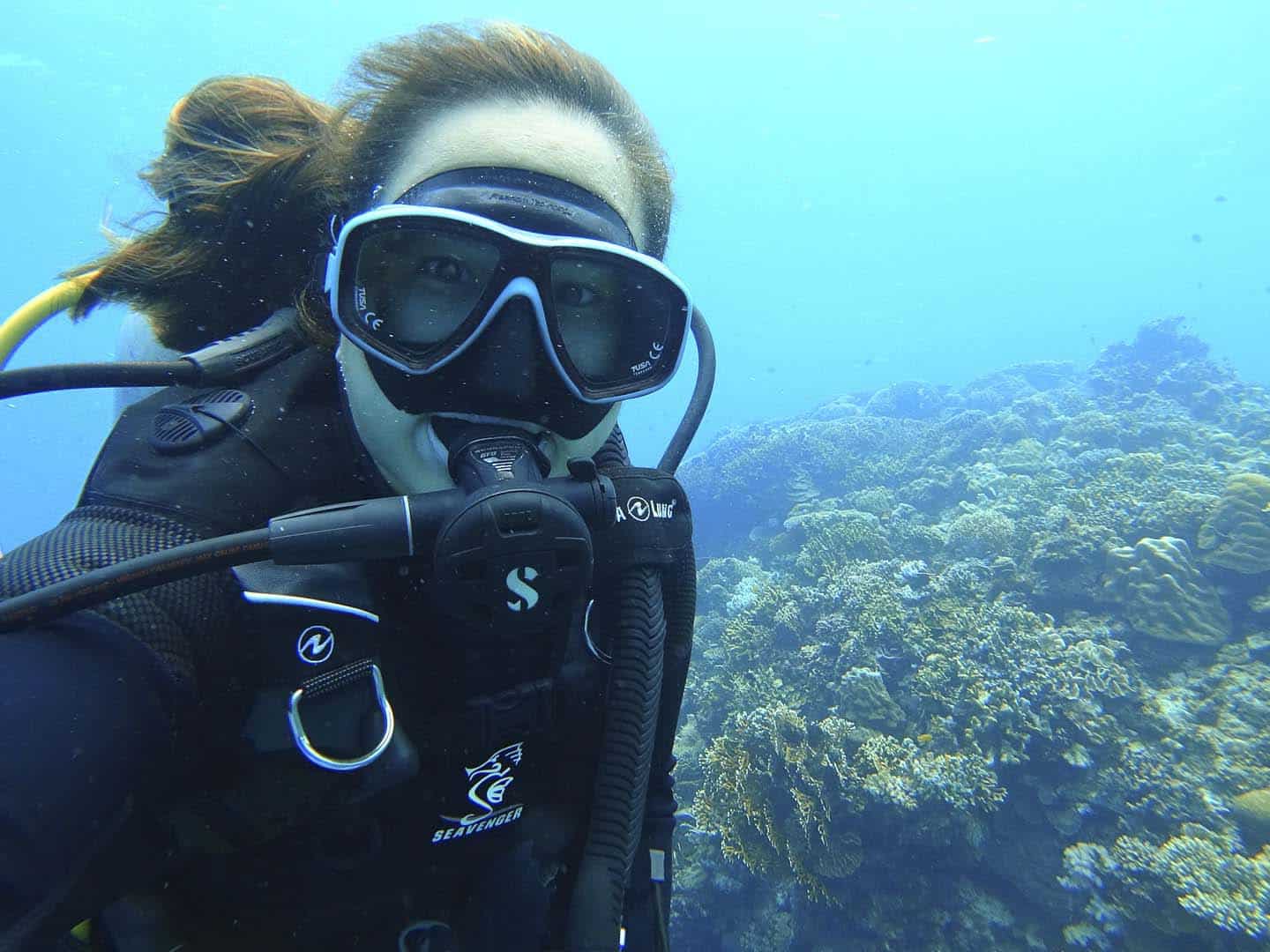 Best time to dive in Siquijor
Like most places in the Philipines, diving can be done all year round. The recommended time to go is from November to May. The months of June to October tend to be rainy, but generally, you can still dive during this time.
One of the challenges for travelers is the ferry cancellations due to bad weather during this time of the year. So if you have a tight travel schedule, take into consideration this scenario.
Recommended reading:
Amihan and Habagat: Diving Seasons in the Philippines Explained
Best Time To Dive in the Philippines + Monthly Guide on Where to Go
Water temperature and Visibility in Siquijor
Water temperatures while diving in Siquijor can fall between 24-30 degrees Celcius. Most divers are comfortable wearing 1.5mm- to a 3mm suits depending on their tolerance to cold.
Visibility underwater ranges from 5-30 meters.
During our dives there were some moments where visibility was really good. Visibility at the start and end of each dive, when we were at 5meters underwater was bad. I think this was due to the changing of the tides as well as the strong currents from the incoming weather disturbance.
Siquijor Dive Shops
In my most recent visit, Jem and I decided to book our dives with Pawikan Eco-Resort. I had found them on Instagram and loved the idea of diving and staying in a place whose travel-philosophy aligned with mine- that of being eco-conscious.
Plus, their tacos looked amazing!
Basic but clean
When we arrived at 8 AM, Ellen, one of the owners, welcomed us and checked us in. She showed us our fan room which had a wonderful view of the ocean. The room was very basic but it looked new and clean. I liked that it looked like a traditional Filipino bamboo home.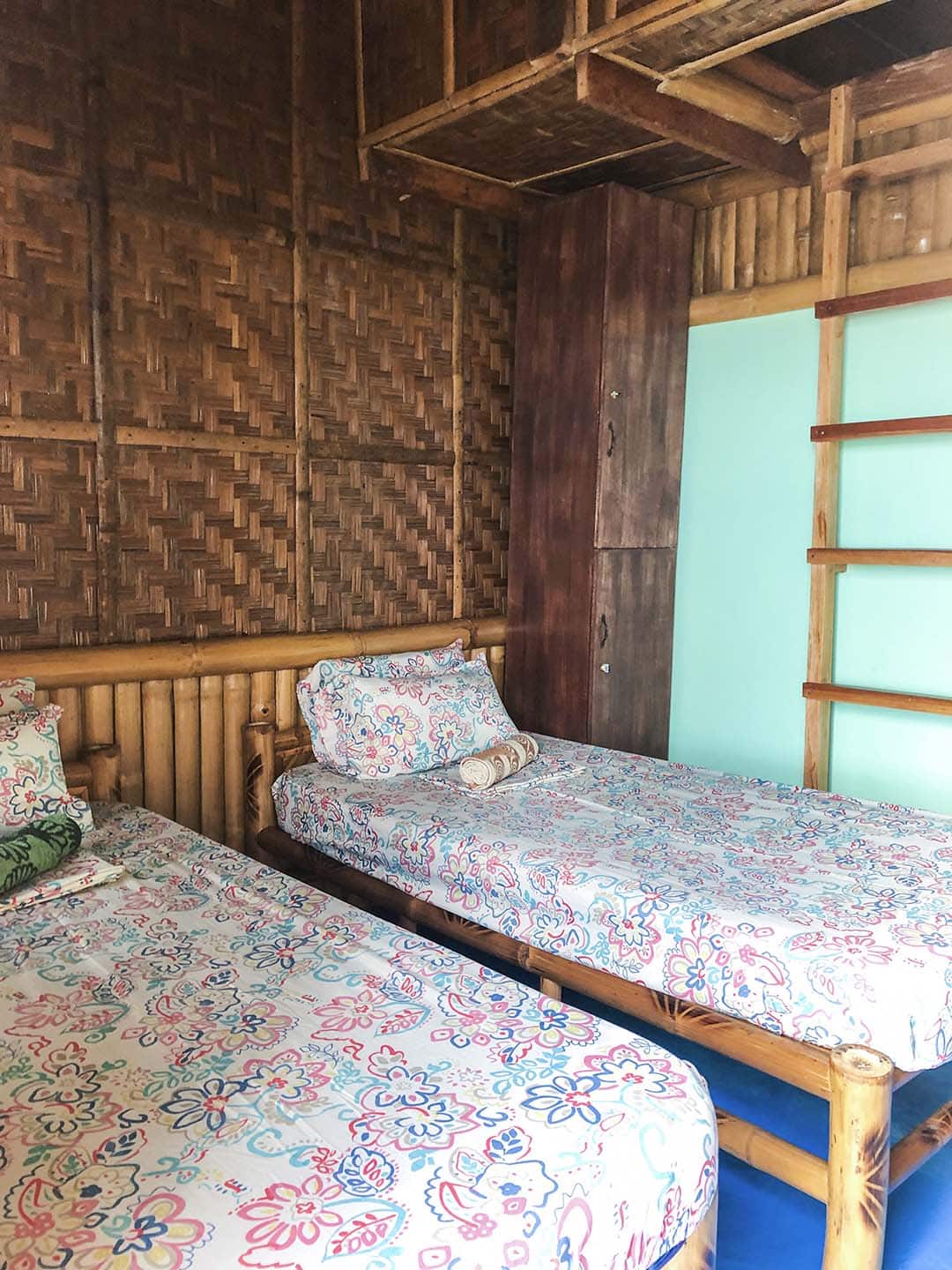 She then gave us 2 small bars of soap. Turns out they were earth-friendly body soap and shampoo. And requested that we use it during our stay instead of using our own chemical-laden products.
Since we were a bit early, we decided to have coffee while waiting for our dive guide to arrive.
Great location
Our dive guide, Thomas, finally arrived and we planned our dives for the day. Two in the morning and one in the afternoon. Turns out the Maite Marine Sanctuary dive site is just right in front of Pawikan Eco Dive Resort.
It was a shore entry and to be honest not the easiest that day. We went diving in Siquijor in July so it was still habagat (South West Monsoon) season. It did not help that there was an incoming typhoon so the waves made it challenging to swim in and out of the dive site.
However, once we were underwater, it was very calm. The dives were leisurely and relaxing.
Amazing food
After our two morning dives in Maite, we decided to just chill by the beachside and have lunch. I had drooled over the taco photos on their Instagram page since I discovered them. It was finally time to try them and they surely delivered!
Jem and I had a Mexican rice bowl each. After wolfing down our meal, we decided to order an additional bowl to share. It was that good!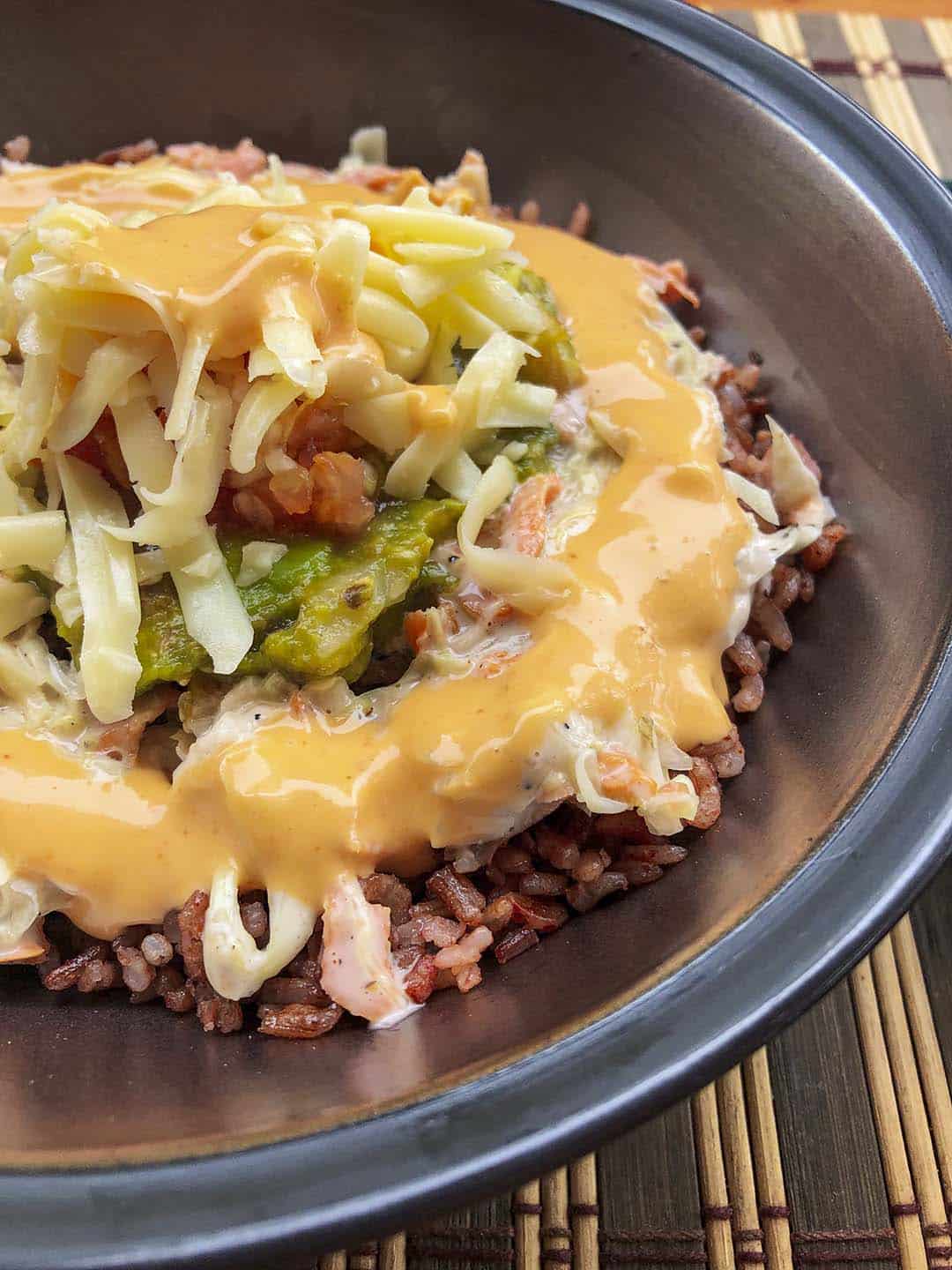 In the afternoon we did our third dive in Sawang. We loaded our gear in a van and headed to the dive site. It was another grueling shore entries. And we quickly burned down the calories we had consumed from our tacos.
Eco-conscious
In the evening we met Eric the owner of Pawican Eco Dive and he tells us how he fell in love with the island and scuba diving. Originally based in the USA, he decided to move to the Philippines and start a business that involved his passions- diving and good Mexican food.
We tell him that we loved the little things he's done to help the environment from earth-friendly soaps to bamboo straws. But we couldn't help but tell him the difficulty we had entering the sites.
Turns out, he opted not to invest in the boat since the dive site is close by and to reduce the carbon footprint involved in operating one.
Oh wow! Excellent point. That definitely made me think twice and see things differently. Maybe the extra 50m swim out to the site wasn't so bad after all.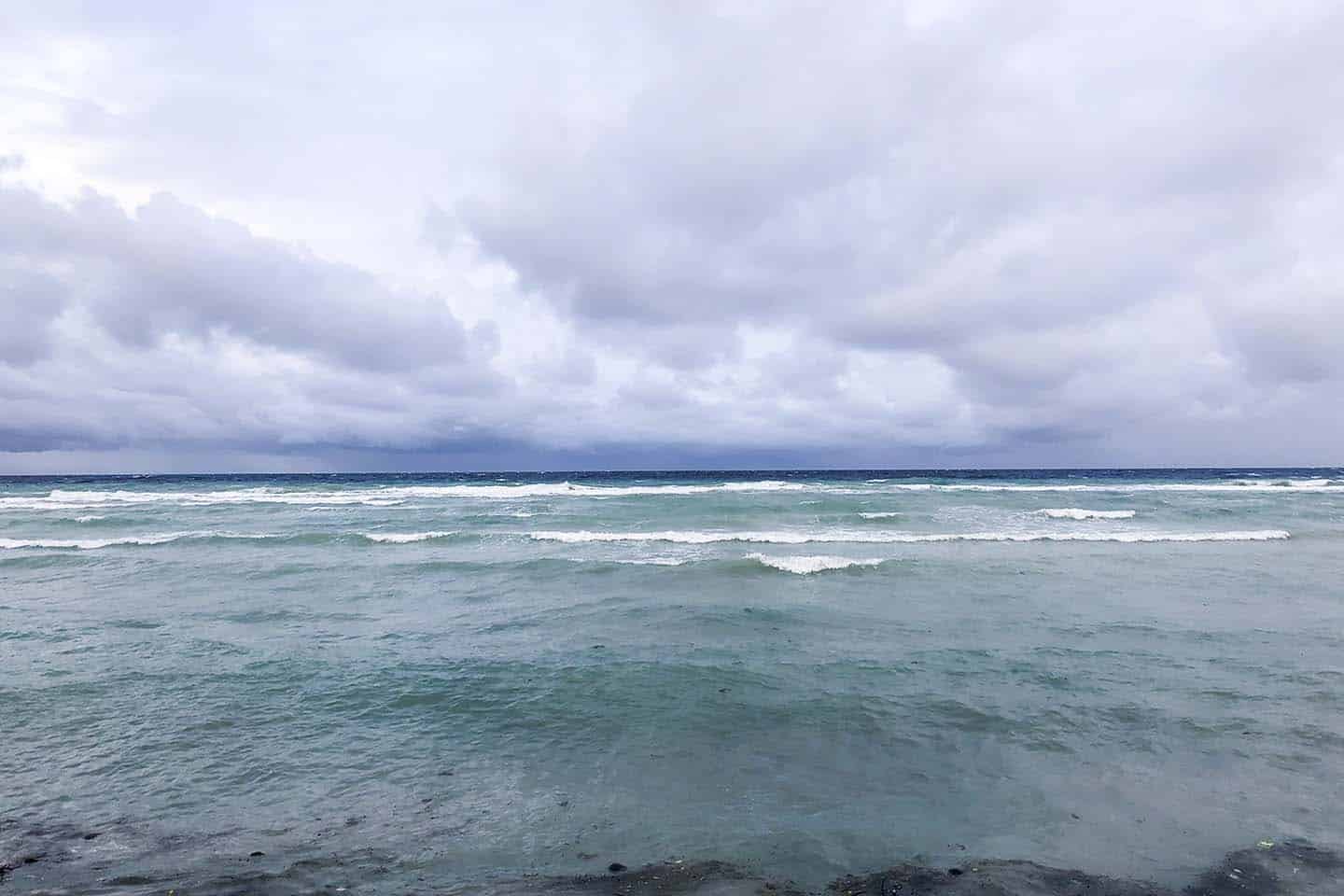 The next day, we woke up to a very gloomy Siquijor. We quickly packed our gear and rushed to Larena Pier. Thankfully the coast guards had not canceled the trips yet and we safely reached Dumaguete in no time.
You can book your stay with Pawikan Eco Dive Resort via Agoda.com .
(Note: Eric recently told me that he had sold the business. I do not know if the new owners operate the business the same way or even improved it. )
If you wish to dive and stay in other resorts in Siquijor, check these other dive shops in Siquijor island.
As always, please do your own background check prior to booking with any operator or resort.
Dive Sites in Siquijor
My research gave me conflicting information about the dive sites in Siquijor. Some say there are 26 while others have mentioned fewer ones. Even the number of sanctuaries or marine protected areas varies. Some maps even gave me conflicting locations and names.
Here is a Siquijor dive map I've compiled based on the different maps I've seen online from various dive shops in Siquijor.
Jem and I dived in Sandugan back in 2014, and then, Maite and Sawang in 2019. All of which were wonderful dive sites and left lasting good impressions when it comes to scuba diving in Siquijor.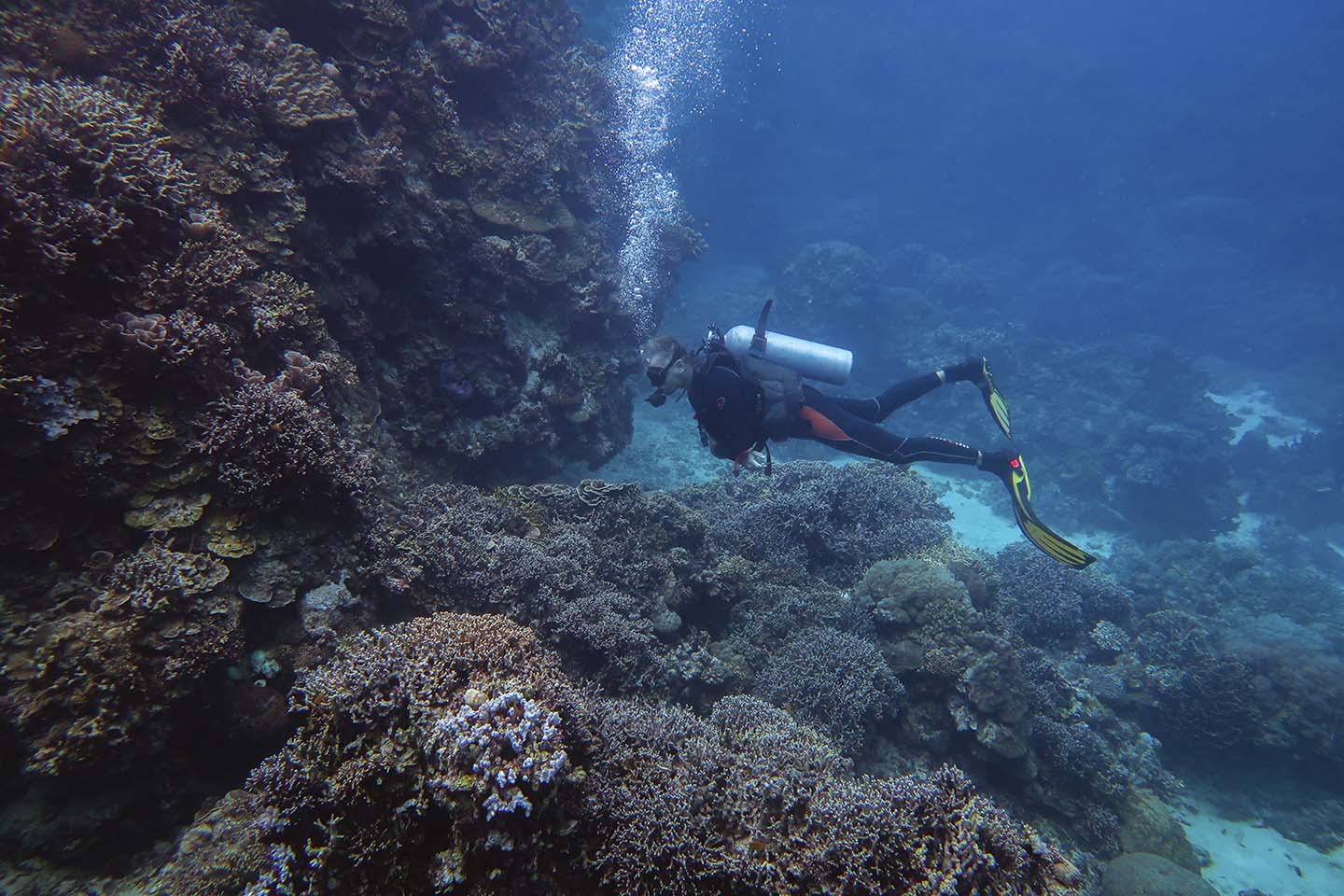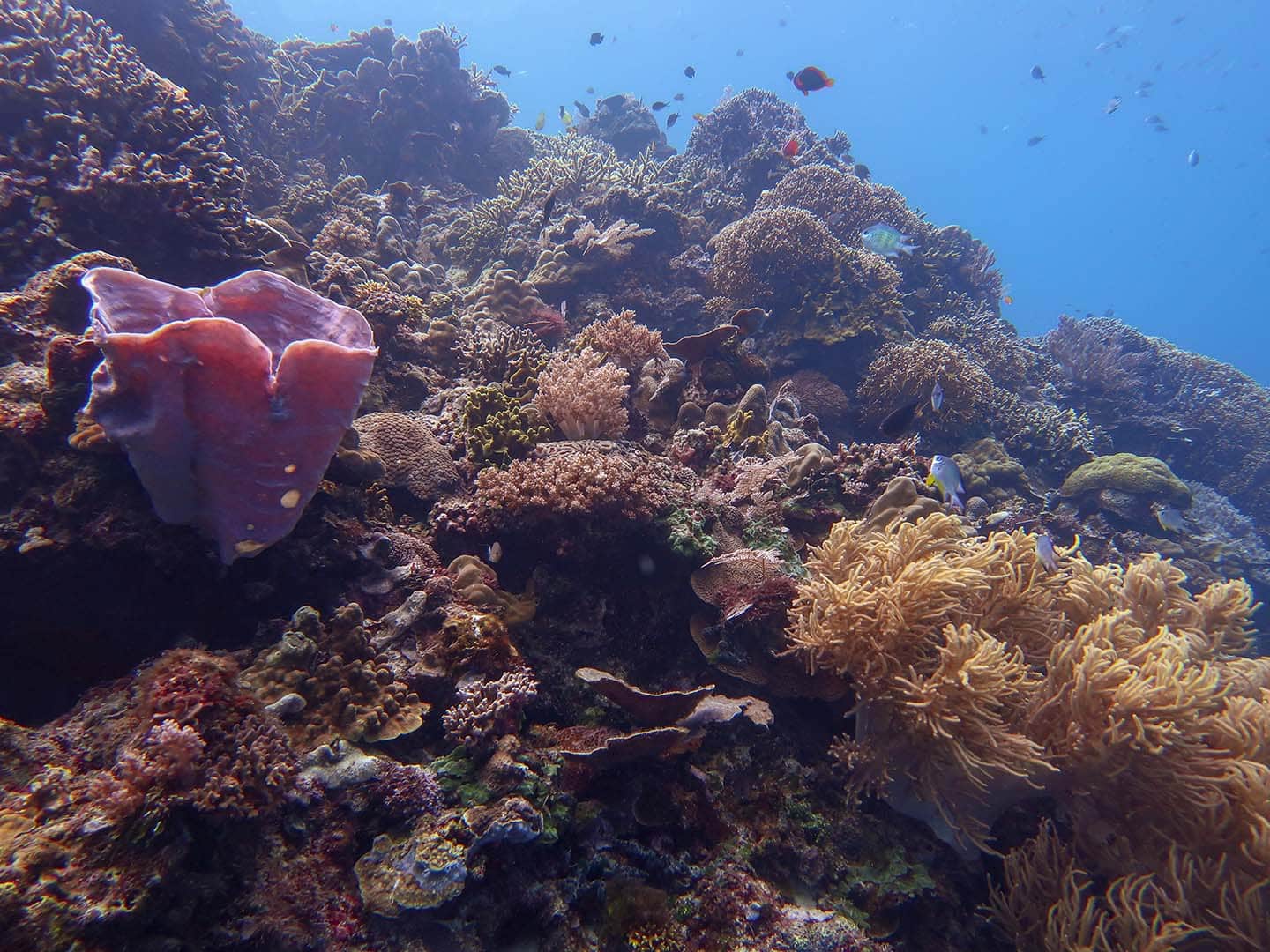 Check out fellow travel blogger, Lena on the Move's Top 3 Favorite Dive Sites in Siquijor!
Marine Diversity in Siquijor
The marine biodiversity in Siquijor is quite marvelous. Healthy and colorful corals are plentiful and different reef fish and turtle species can be spotted in Siquijor.
Here are some of the cool stuff I encountered in my dives in Siquijor.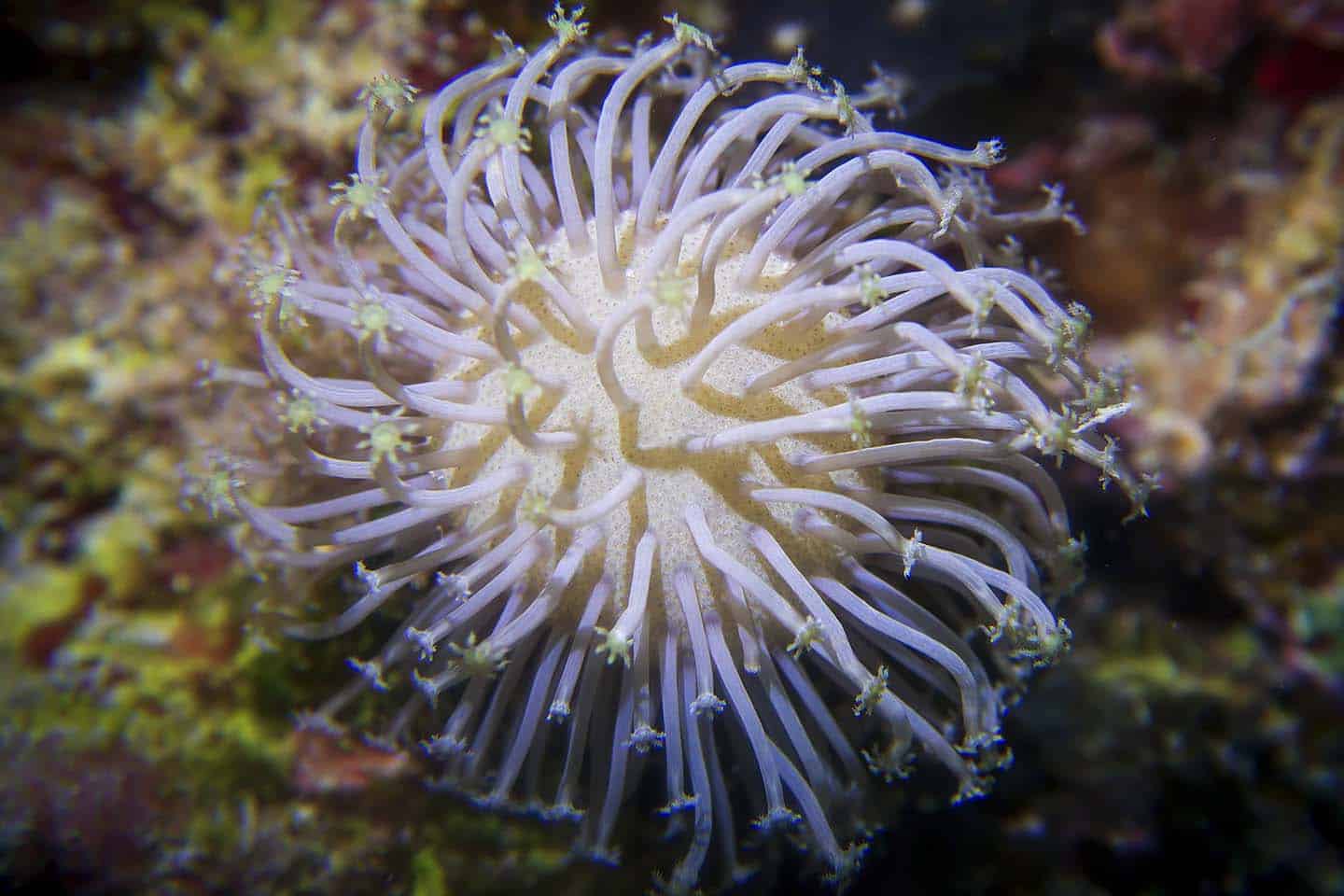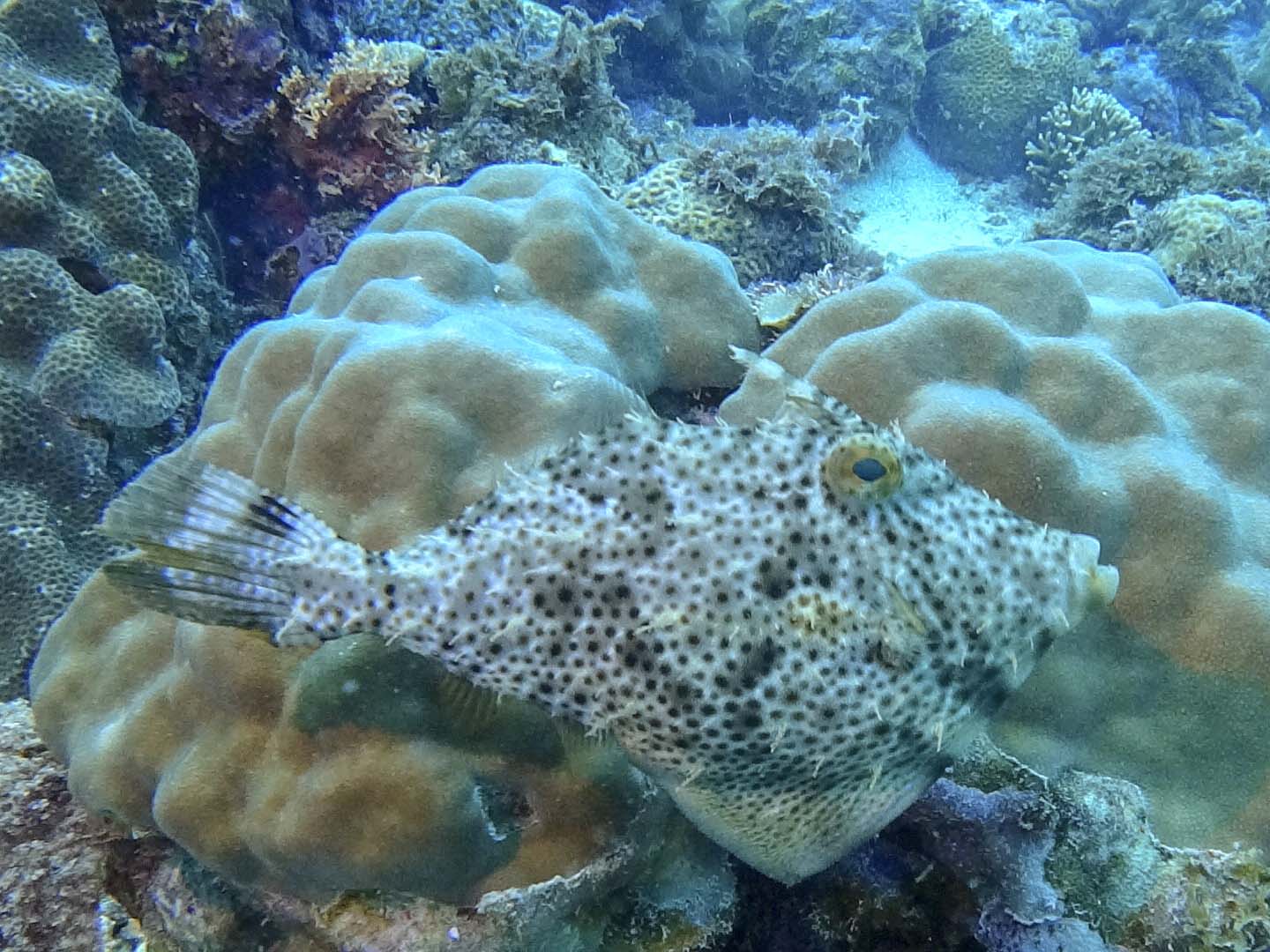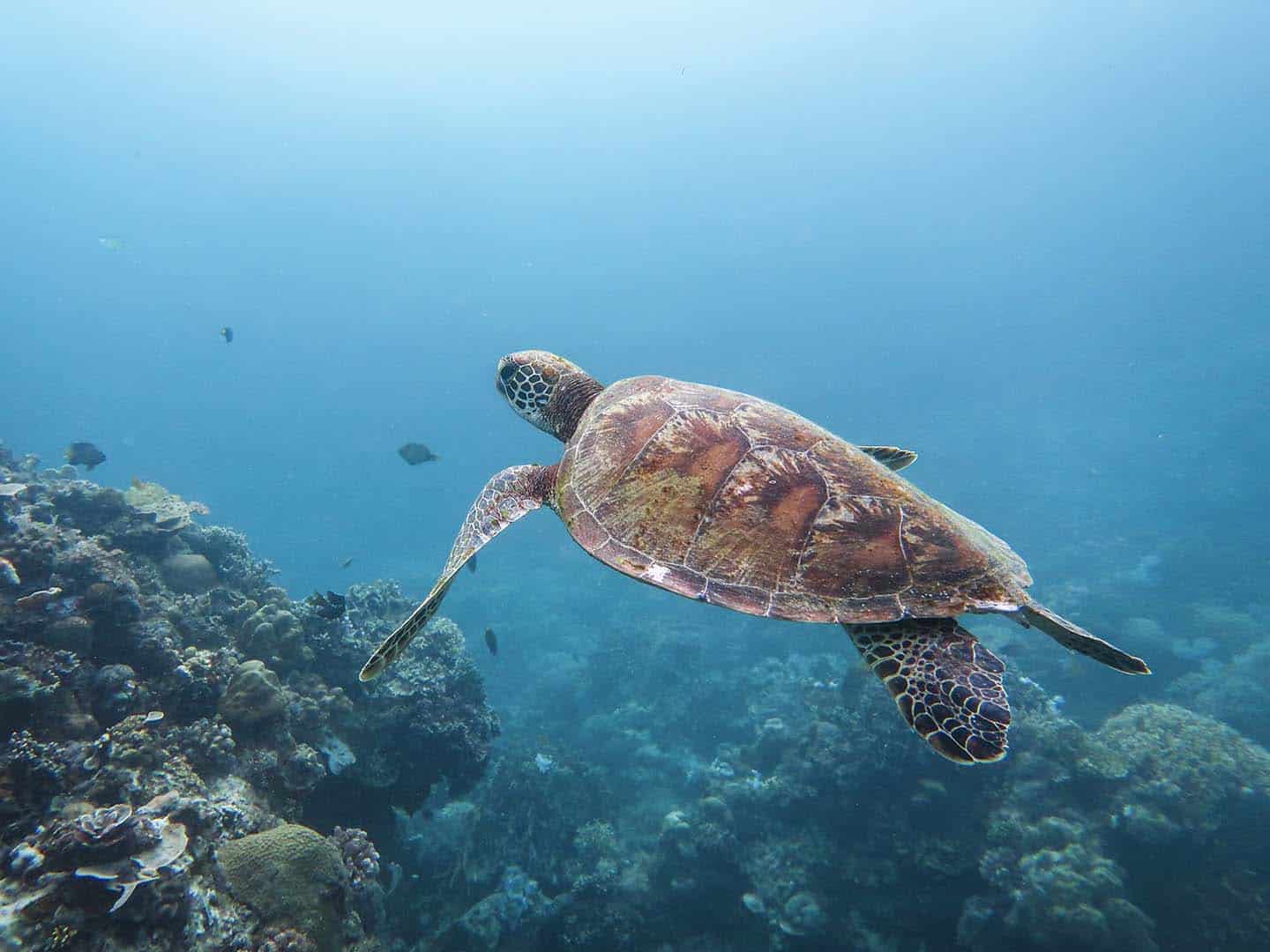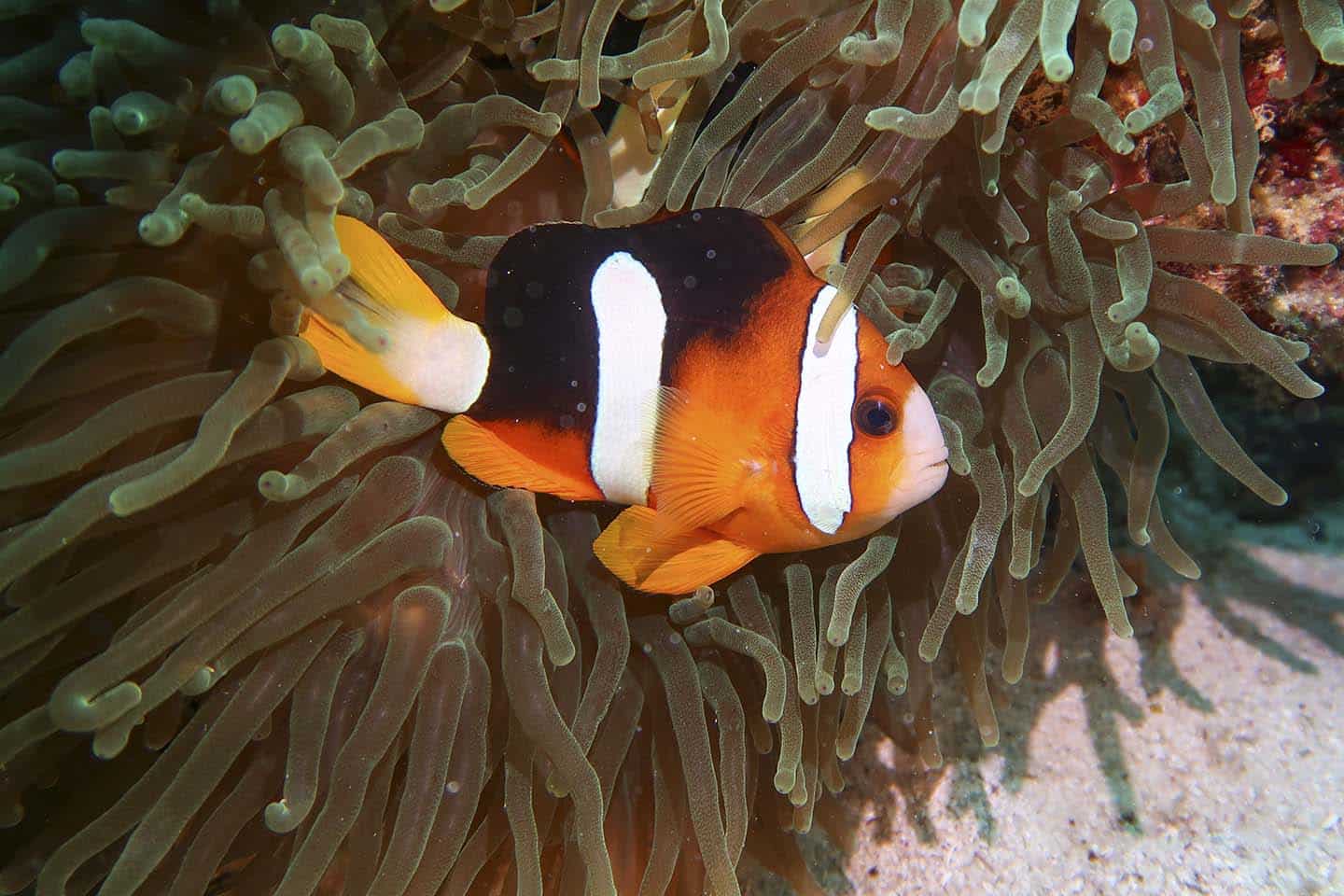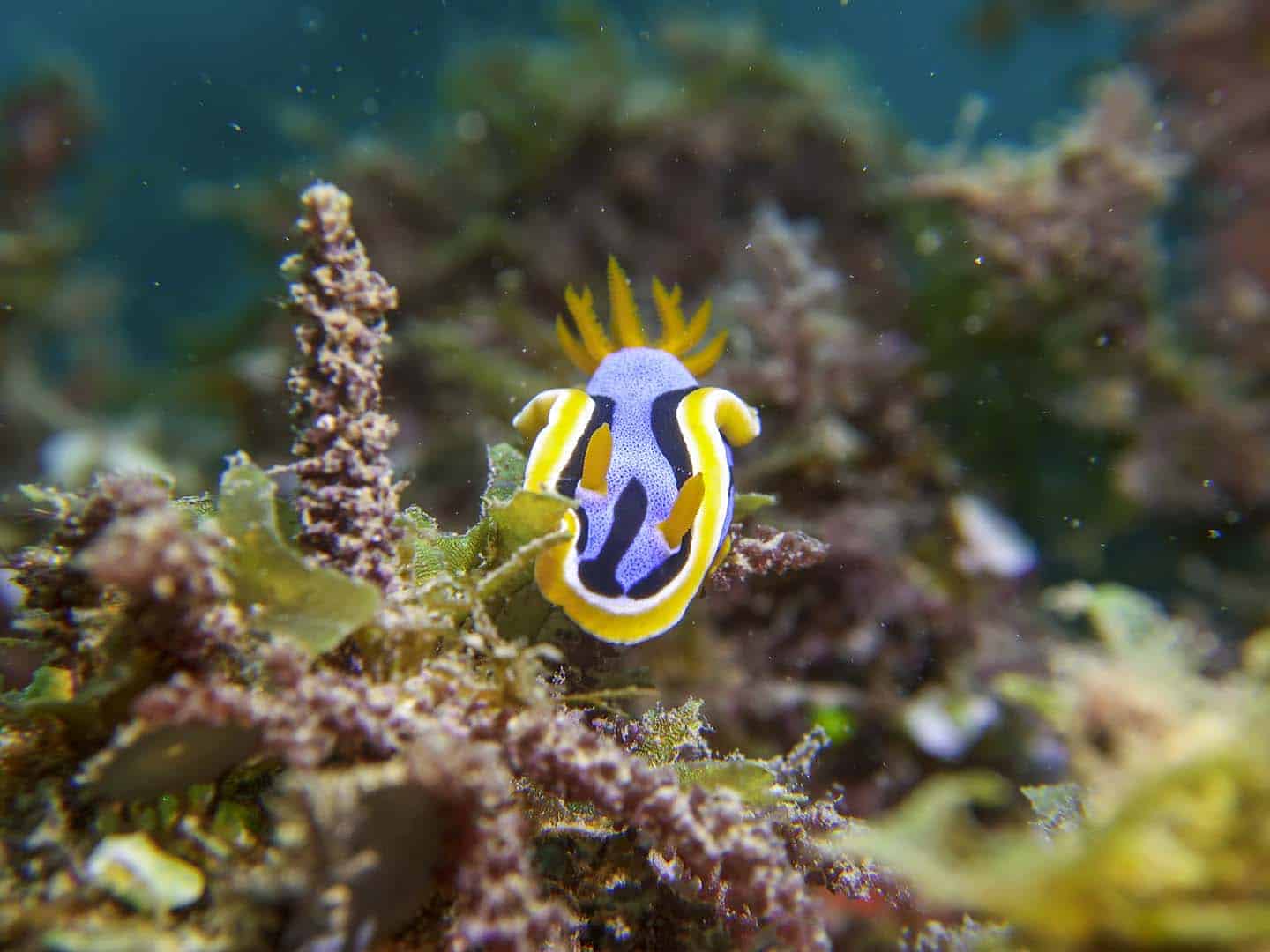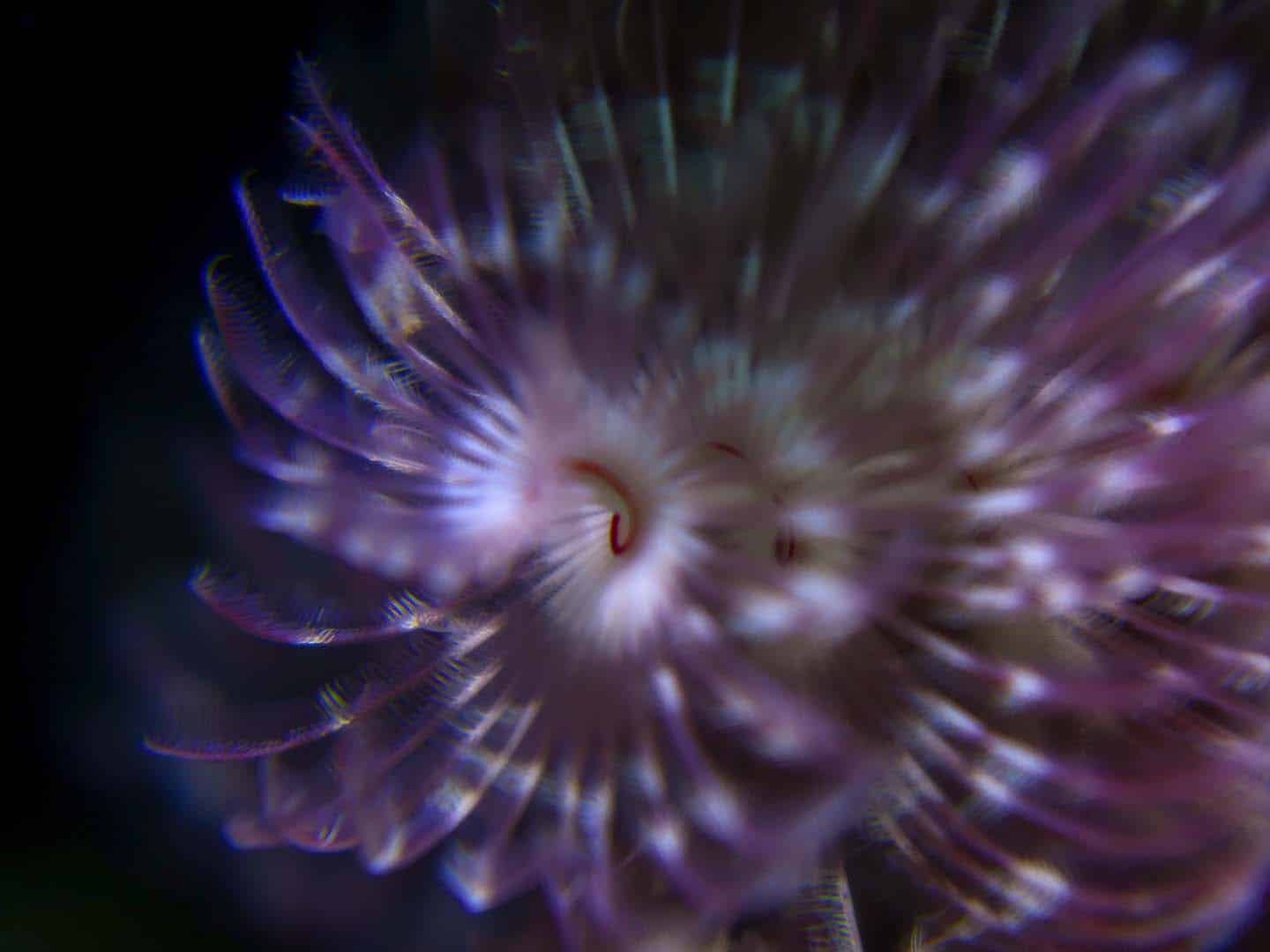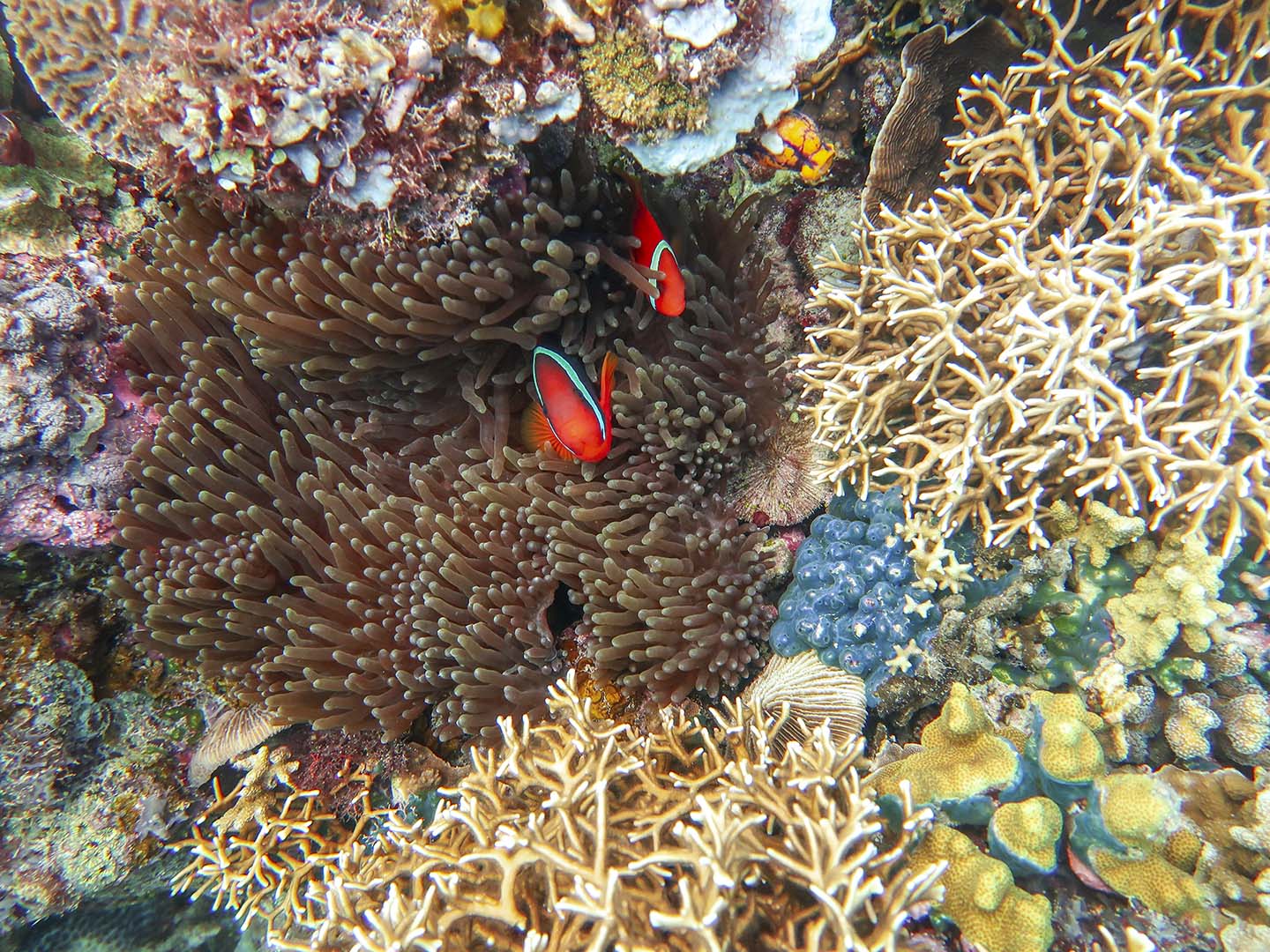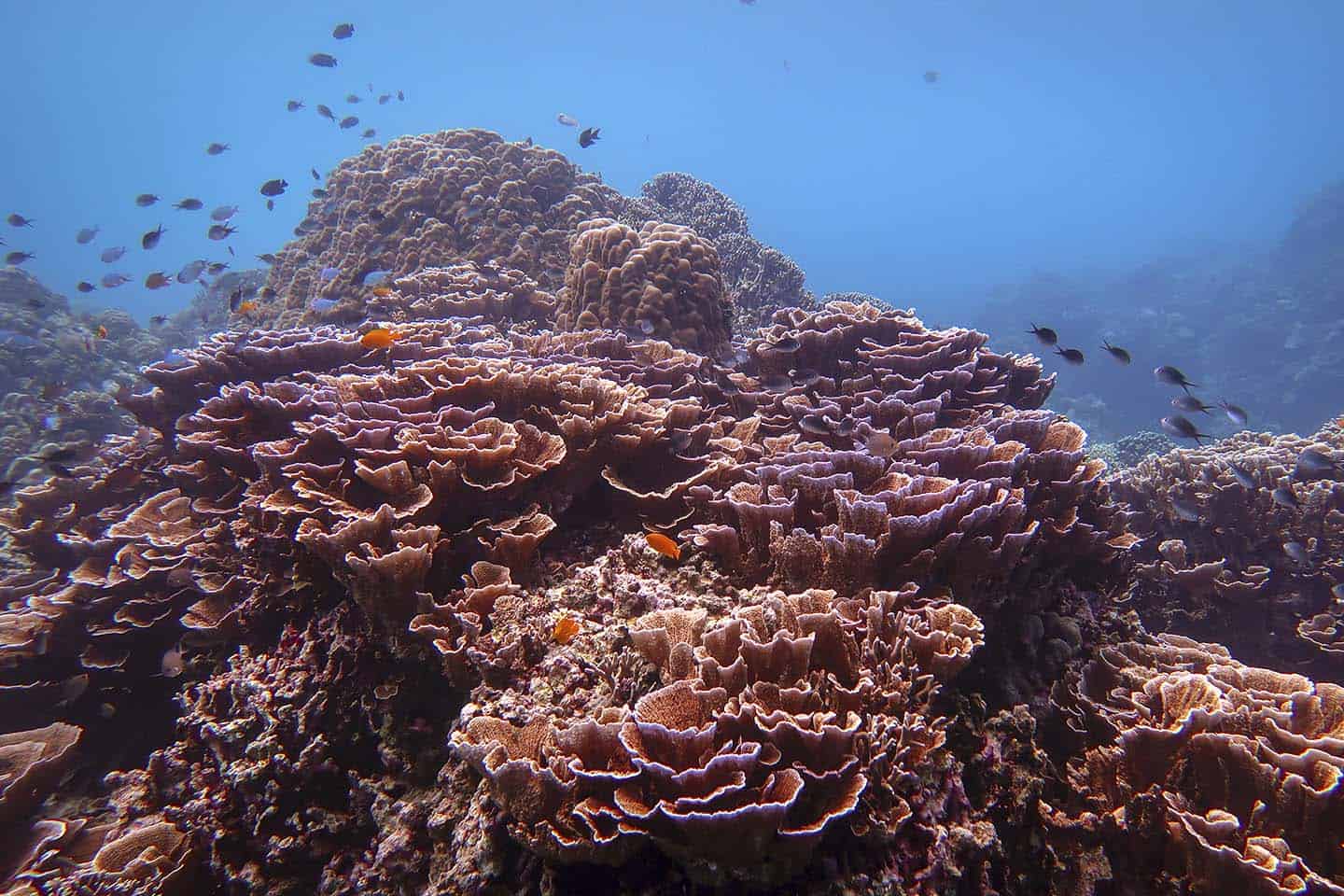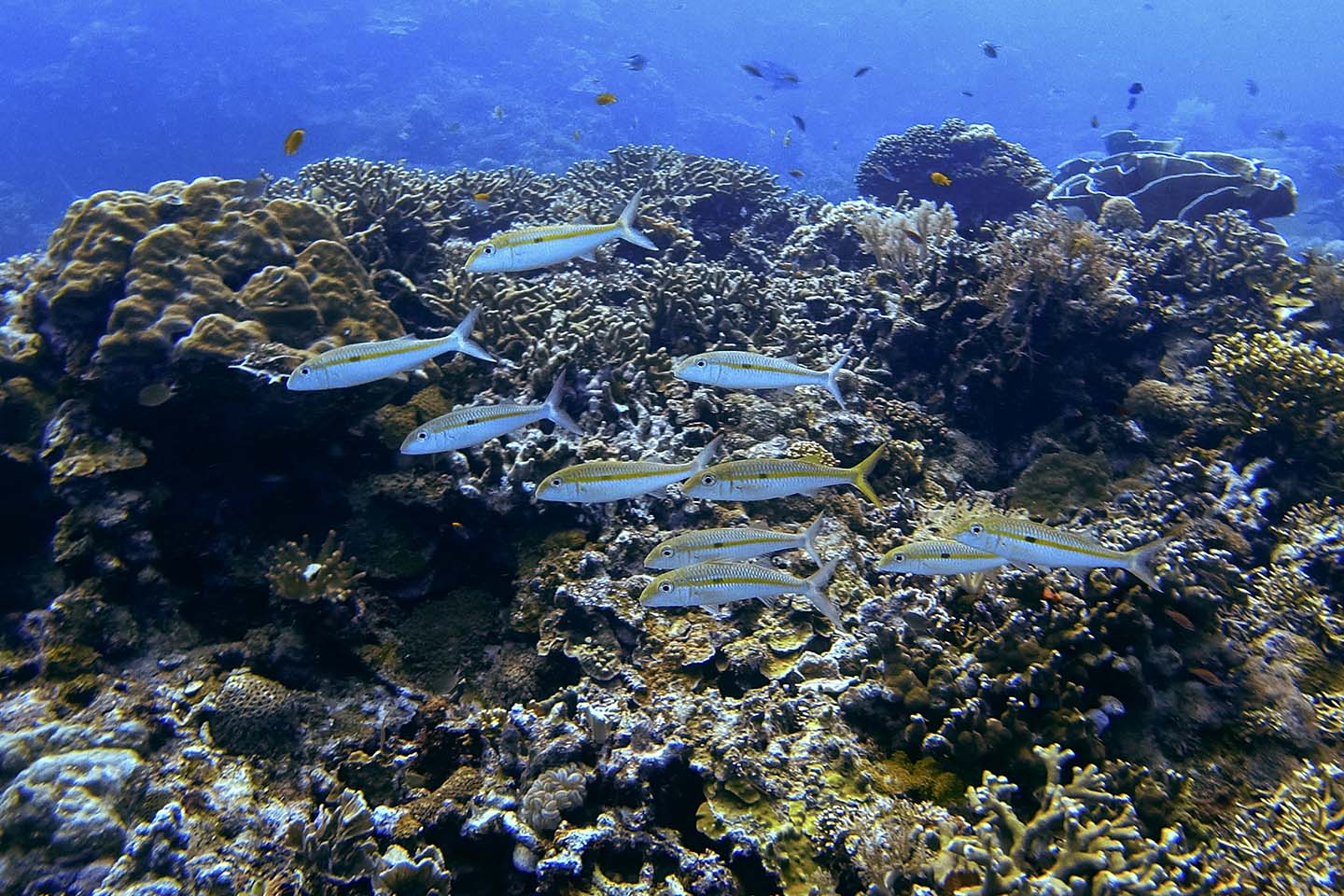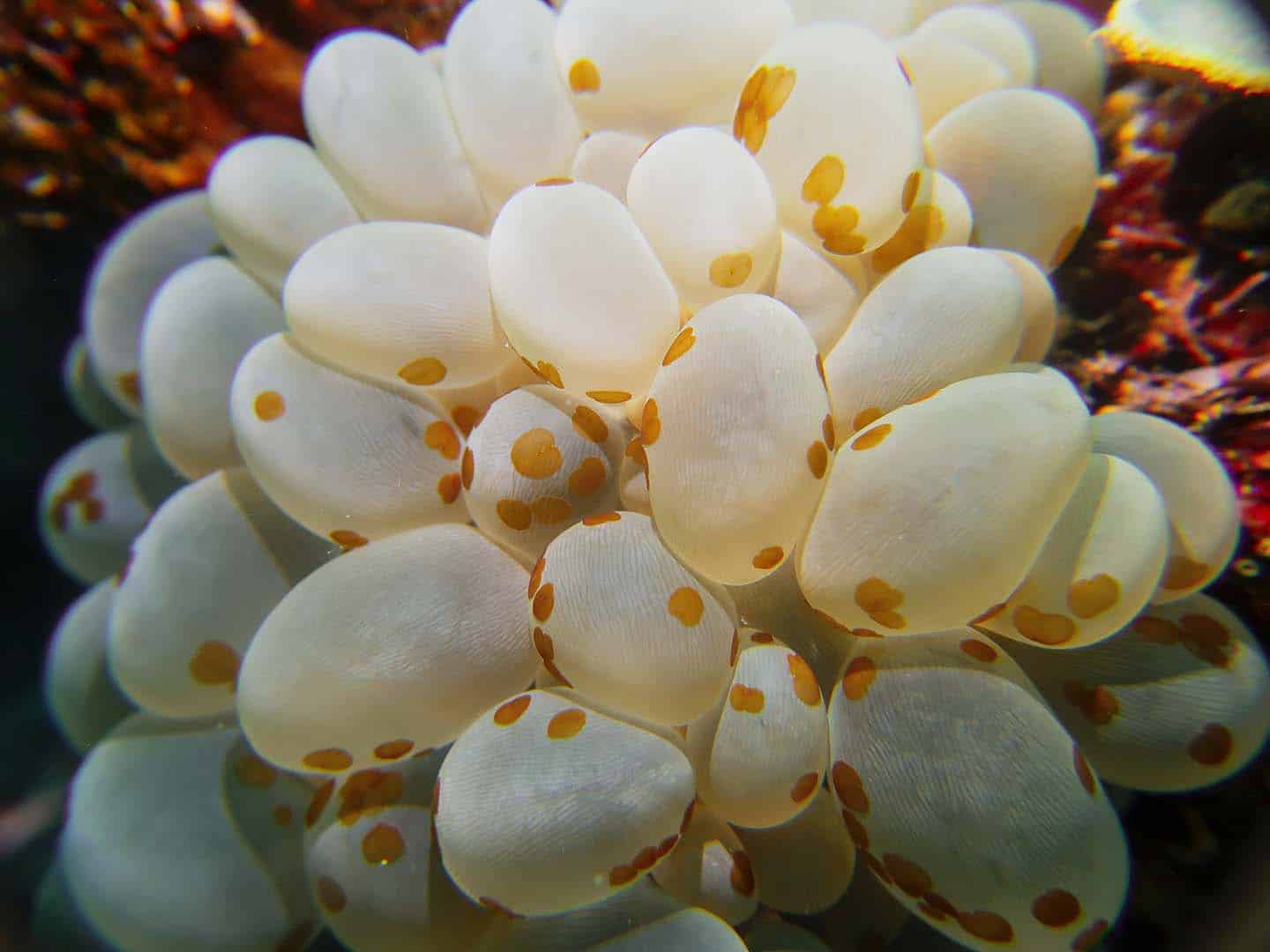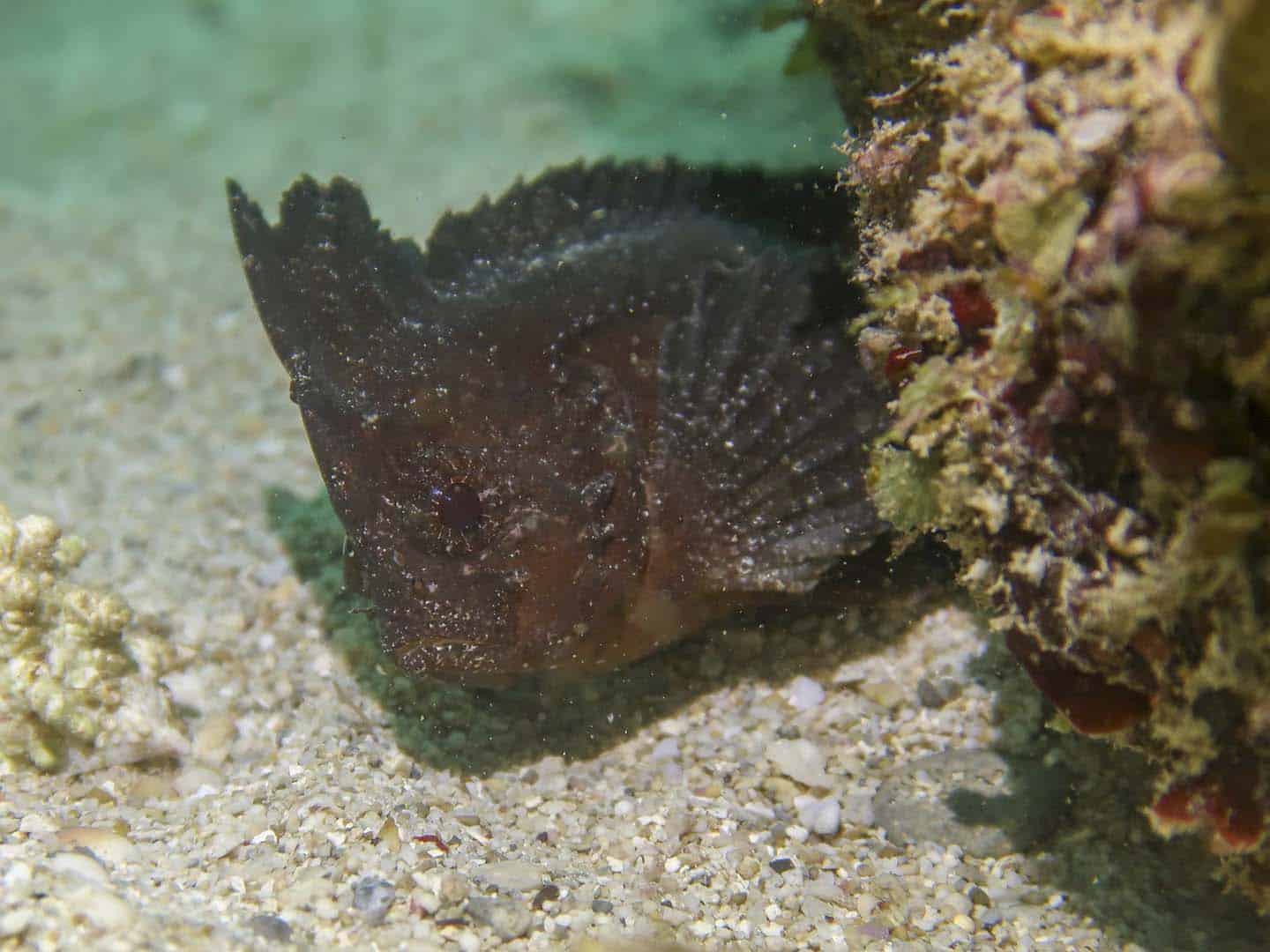 If you would like to know more about the other things you might see while diving in the Philippines, check out my post on 100 Marine Life in the Philippines that you must see.
Can you dive Apo Island from Siquijor?
Yes! If you wish to scuba dive in one of the best Marine Protected Areas in the country, diving Apo Island can be done even if you are coming from Siquijor.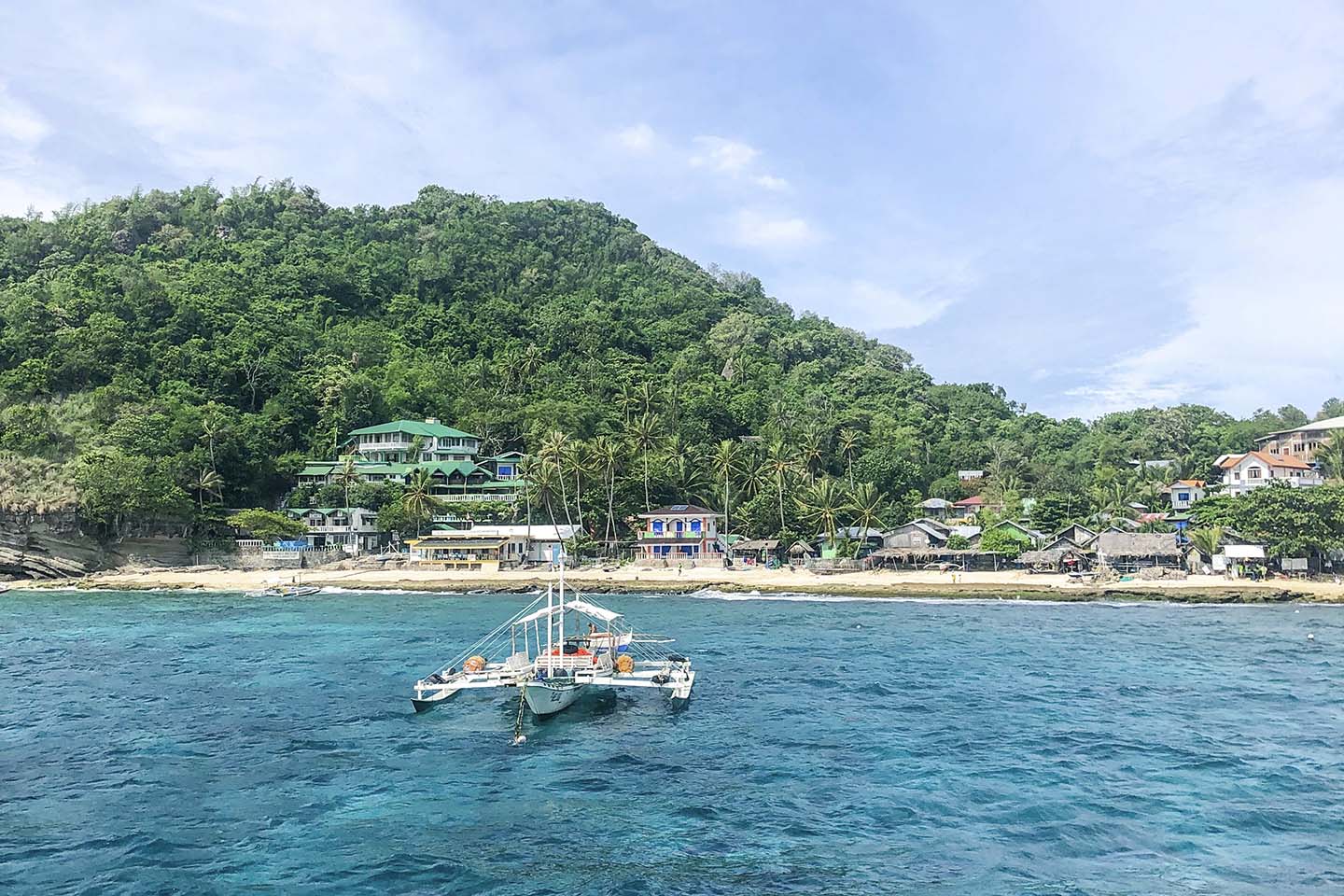 Although this may be a bit more costly due to the distance between the two islands. Some dive operators in Siquijor also require a certain number of divers to join the trip for an Apo Island Dive to push through. Here are some of the dive operators in Siquijor that go to Apo Island.
It is worth considering this route especially if you have no interest in scuba diving in Dauin. However, I highly suggest you also try muck diving in Dauin if you get the chance!
Reef Check: Plastic Problem in Siquijor
There is a huge plastic problem in Siquijor. We did 3 dives in our most recent trip and these were what we picked up in the last dive.
There was so much trash and this was all we managed to grab. Unfortunately, we were forced to leave some behind as the shore exit was difficult and we didn't have a bag to stash everything we could find.
Siquijor Plastic Ordinance
The local government in Siquijor recognizes this plastic problem and in 2019 they issued the "Plastic Use Regulation Ordinance for a Plastic Free Siquijor."
It essentially prohibits establishments from using secondary plastic for wet and dry goods and encourages consumers to bring their own bag. Establishments are also prohibited in using styrofoams and disposable containers.
The initiative creates awareness among the locals and does lessen plastic use. However, it still does not completely answer the other single-use plastic problem of Siquijor. As you can see, the number of plastic packaging we picked up in our dive still enters the ocean.
But kudos for them for implementing this ordinance. It is definitely a step forward towards a plastic-free ocean.
What to pack for Siquijor Diving
Here is the standard dive gear I bring while diving in the Philippines.
My Scuba Diving Gear
Regulator: Scubapro MK25 Evo, C300 and C200 2nd Stage
BCD: Aqualung Axiom
Mask: TUSA M-212 Freedom Ceos
Snorkel: TUSA SP-170 Platina Hyperdry II
Booties: Poseidon Pink Dive Boots
Fins: Problue
Wetsuit: Seavenger
Vest Hoodie: Scubapro Hybrid Hooded Vest
Dive Watch: Suunto D4i Novo
Dive Knife: Aqualung Blunt Tip Knife
Dive Leggings and Rash: Blue Adaptation Coral Sea Fan

My Underwater Camera Gear
Underwater Camera: Canon G7X Mark II
Underwater Camera Housing: Fantasea FG7XII
Video Lights: Big Blue AL1200XP
Underwater Action Camera: GoPro Hero9
360 Camera: Insta360 X3

> Canon G7X Mark II full review
> Insta360 X3 underwater camera review
> Scuba diving camera recommendations for beginners.

Dive Insurance
Divers Alert Network (DAN)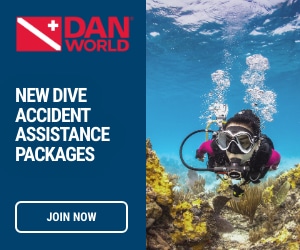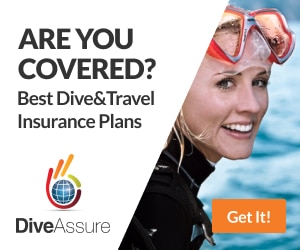 Need travel insurance for your trip? Get a quote from Safety Wing.
If you're traveling and diving in the Philippines for the first time, make sure to read my posts on
Ultimate Travel and Dive Guide to the Philippines
Philippine Packing List: What to Bring to Your Dive Trip.
How to Go to Siquijor
Cebu to Siquijor Flight Schedule
The only direct flight to Siquijor is from Cebu Mactan Airport through AirJuan. Travel time is approximately 40 minutes.
Flights are only 5 times a week every Wednesday, Thursday, Friday, Saturday, Sunday.
| AirJuan Routes | Departure Time | Arrival Time |
| --- | --- | --- |
| Cebu to Siquijor (AO-2168) | 10:50 AM | 11:30 AM |
| Siquijor to Cebu (AO-2169) | 12:00 PM | 12:40 PM |

You can check the latest AirJuan flight information online for any changes and updates.
There are no other direct flights to Siquijor other than the one mentioned above. Most travelers go to the island through ferries. The most common route is to ride a ferry from Dumaguete, Negros Oriental to Siquijor Island.
If you are coming from Manila or Cebu, you can take a flight to Dumaguete and from there take a ferry to Siquijor.
Dumaguete to Siquijor Ferry Schedules
From Dumaguete Port you can take a ferry to Larena, Port in Siquijor and vice versa.
The Montenegro Dumaguete-Siquijor Route takes about 1.5 hours.
| | |
| --- | --- |
| Montenegro Route | Daily Schedule |
| Dumaguete, Negros Oriental to Siquijor | 5:00 AM, 7:00 AM, 10:00 AM, 12:00 NN, 2:00PM |
| Siquijor to Dumaguete, Negros Oriental | 7:30 AM, 10:00 AM, 2:00 PM, 4:30 PM, 7:30 PM |
---
Aleson Shipping Lines, Inc.
| | |
| --- | --- |
| Aleson Shipping Route | Daily Schedule |
| Dumaguete, Negros Oriental to Siquijor | 8:30 AM, 10:30 AM, 3:30 PM, 6:00 PM |
| Siquijor to Dumaguete, Negros Oriental | 6:00 AM, 11:30 AM, 1:30 PM, 6:00 PM |
---
GL Shipping Line
| | |
| --- | --- |
| GL Shipping Lines Route | Everyday except Saturday |
| Dumaguete, Negros Oriental to Siquijor | 5:45 AM, 9:00 AM, 12 PM, 3:00 PM, 4:50 PM |
| Siquijor to Dumaguete, Negros Oriental | 6:00 AM, 7:00 AM, 9:00 AM, 1:00 PM, 3:00 PM |
---
The Ocean Jet fastcraft Dumaguete Route takes about 50 minutes.
| | | |
| --- | --- | --- |
| Ocean Jet Route | Daily Schedule | Book Here |
| Dumaguete, Negros Oriental to Siquijor | 7:20 AM, 9:40AM, 12:20 PM, 2:40PM, 5PM | DGT-SIG Ocean Jet |
| Siquijor to Dumaguete, Negros Oriental | 6:00 AM, 8:30 AM, 10:50 AM, 1:30 PM, 3:50 PM | SIG-DGT Ocean Jet |
Tagbilaran, Bohol To Siquijor Ferry Schedule
From Tagbilaran Port in Bohol, you can take an Ocean Jet ferry to Siquijor Island. Travel time is approximately 2 hours via Ocean Jet and 3 hours via Lite Ferries.
There is a 15-kg baggage allowance allotted for each per passenger. If you're bringing dive gear and need extra luggage allowance, you will be charged a fee of Php15.00 per additional kilo.
---
| | |
| --- | --- |
| Lite Ferries Route | Schedule |
| Tagbilaran, Bohol to Larena, Siquijor | 8 PM Every Mon/ Wed/ Sat |
| Larena, Siquijor to Tagbilaran, Bohol | 7 PM Every Sun/ Tues/ Thurs |
Important reminder: Ferry schedules in the Philippines are always changing and can be canceled due to bad weather. Please contact the shipping lines to confirm schedules and rates.
---
Pin this for later!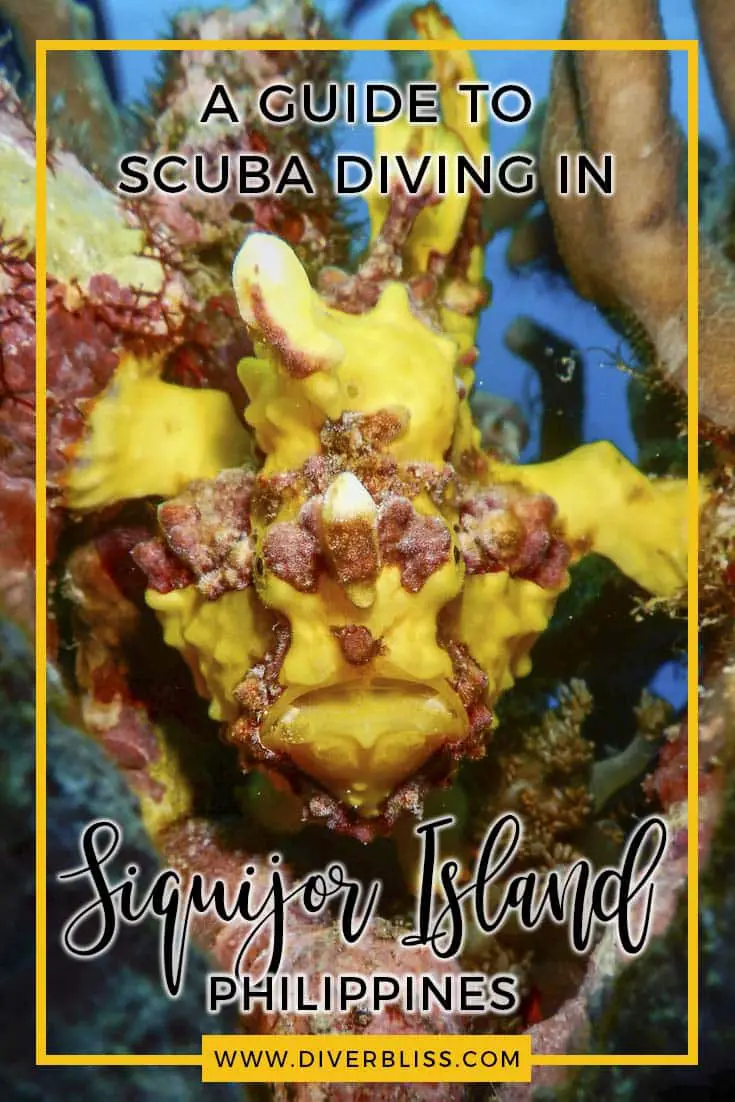 Siquijor is truly a remarkable place to travel and dive in. Don't be surprised if you fall in love quickly with this tiny piece of paradise on earth. I know I have and without a doubt, I will be back here in no time!
Have you gone scuba diving in Siquijor? Where should I go the next time I set foot on this island? Leave a comment below!