If you love to scuba dive in remote and less touristic locations, Zamboanguita diving might be what you are looking for. This quiet town is just a few kilometers south of Dauin which is a known muck diving location in the Philippines.
This town has a quieter more laidback feel than Dauin. There are fewer dive shops and resorts here so if you hate crowds but want to scuba dive around Negros Oriental, then Zamboanguita might be the perfect destination for you.
While volunteering for Marine Conservation Philippines, I had the opportunity to scuba dive in Zamboanguita. One of the benefits of the 2-week volunteer program, was to dive along the coast of Negros Oriental.
Zamboanguita Dive Sites
While scuba diving in Zamboanguita, I got to visit 6 different dive sites. Some of the sites are known tourist dive sites while others are not. We had access to these sites as these were the usual training and survey site of Marine Conservation Philippines (MCP).
All the sites I visited were accessed via shore dives as MCP did not have a dive boat. We would drive to the barangay where the sites are located. We would set up our gear by the beach or side of the road and do a shore entry.
If you are diving Zamboanguita with a dive resort, this may not be the case. They would most likely have dive boats to make it convenient for you.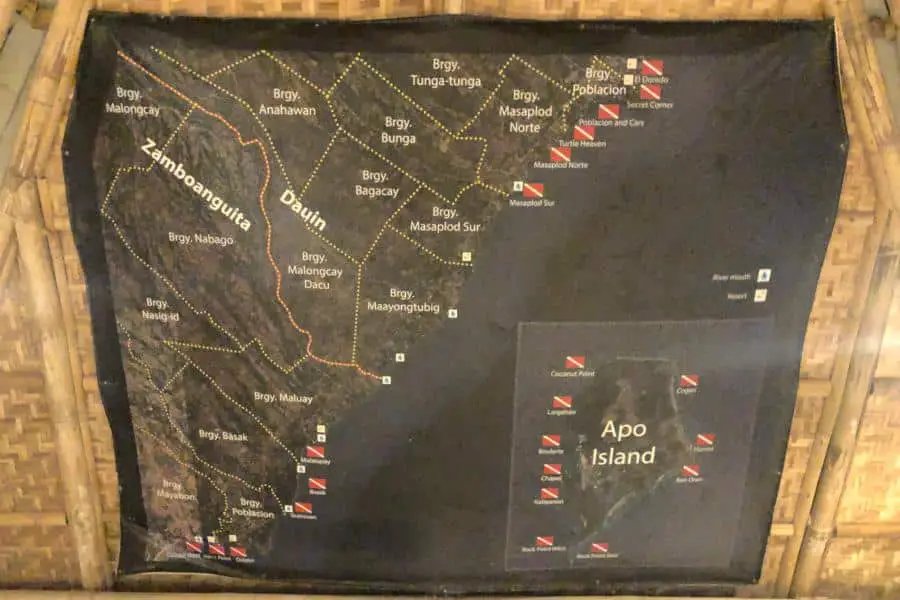 Zamboanguita is home to a biodiverse marine life in the Philippines. Each dive site offered a different underwater experience and I got to encounter many beautiful critters.
Here are some of the dive sites I was fortunate to have explored and some of the marine life that I got to see:
Malapatay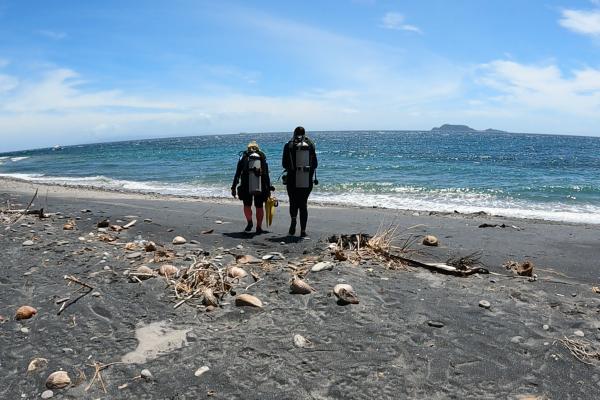 Malatapay is basically a site located in front of Malatapay market. This is also a jump off point for boats that head to Apo Island, which is a popular snorkeling and diving destination in Negros.
Malatapay has two dive sites with one side that can be described as a muck diving area and then the other side of the warf is filled with corals.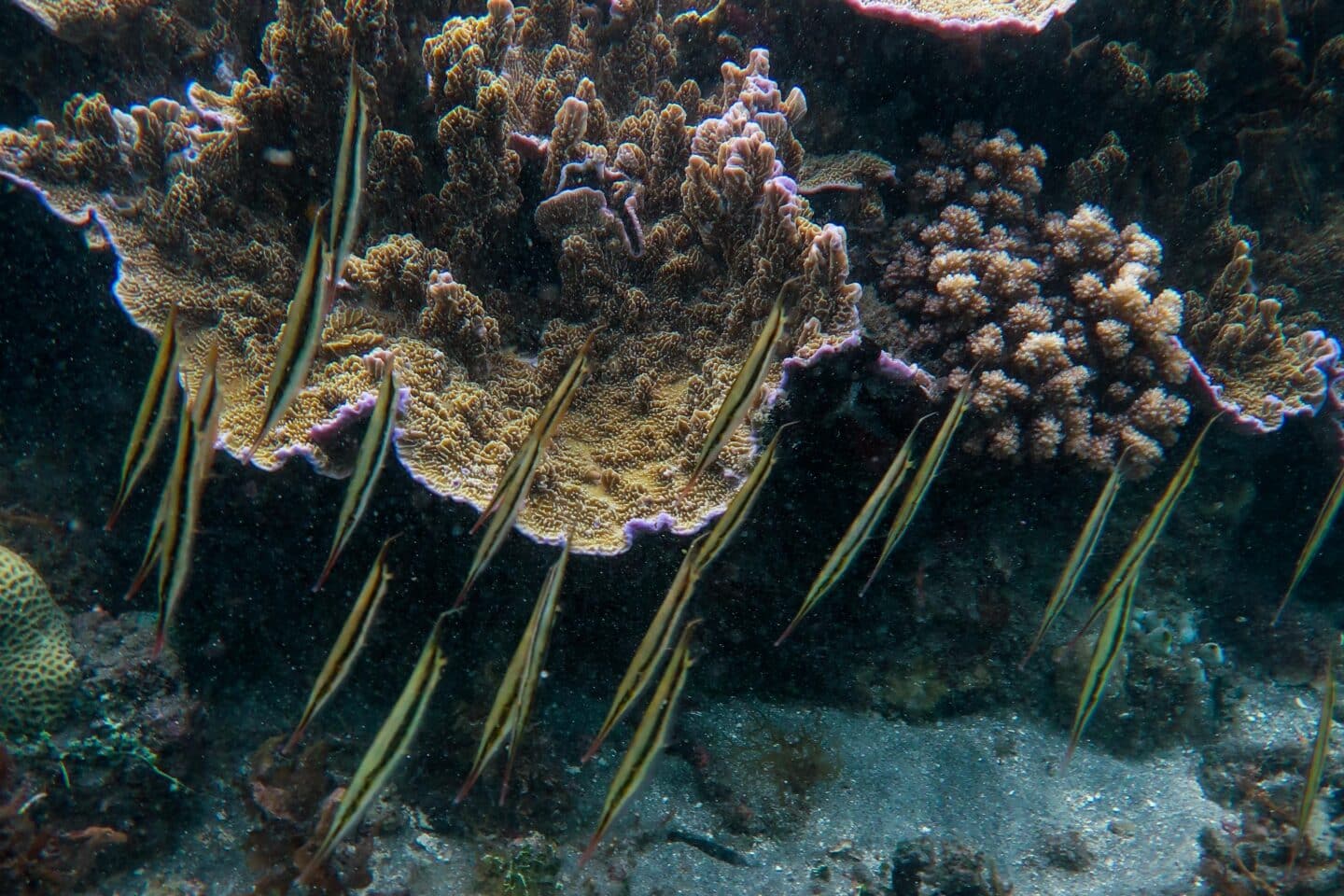 This site is one of the most visited site as this is were we do most of our dive training and exercises. It was also memorable for me as this was the first time I got separated from my buddy underwater.
Malatapay was also memorable for me as we did a night dive here. If you've been following my blog, you know how much I love night diving!
Andulay
Another favorite dive site of mine is Andulay Marine Sanctuary. I liked diving here because of the cool critters I've encountered here. There were a lot of opportunity for both wide and macro photography here as the dive site had lots of soft and hard corals .
The entry and exit is a short walk and swim out but it can be challenging because of the rocky shore.
Basak
Basak was one of the more challenging dives because of the strong currents. This is a good dive site for people who enjoy drift diving.
Shore entry and exit was a bit more challenging because of the waves. However, it is worth it as this was probably one of the more fish-dense dive sites in Zamboanguita.
We did our fish identification exercises here. It was a bit of a boring dive at the start on sandy and grassy areas but once we reached 18 meters, schools of fish greeted us! I honestly had a hard time paying attention to our instructor, as I was easily distracted by the amount of fish swimming around me.
Bunbunon
If you're looking for some beautiful corals, Bunbunon is a dive site worth visiting. I particularly liked this site because of the golden sand beach and clear water. It was different from the ashy dark sand often found in the other parts of Zamboanguita.
Corals are abundant here but there was a lack of fish in the area due to overfishing. On the way to the site, we passed through several fishing vessels. Despite the dense corals there were not a lot of fish in the area.
Lutoban
Among all of the dive sites we visited, Lutoban was probably my least favorite. Shore entry was more than a 100 meter swim out in rough surface current. Visibility was also not great at the time and at one point we had to really swim close together to avoid getting separated.
The site was beautiful nonetheless, with a good mix of soft and hard corals, invertebrates and fish. We did our fish survey practice here as there were various species here.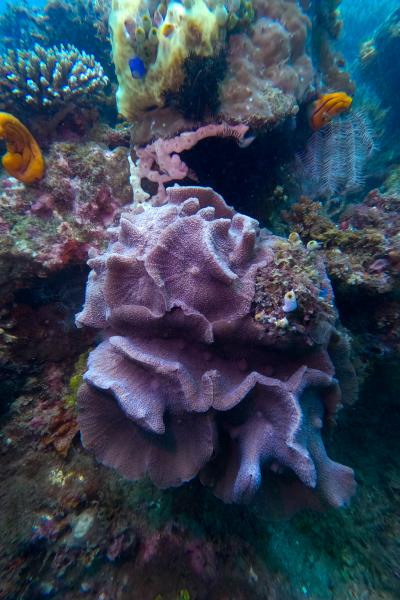 Kookoo's
Kookoo's is also one of my favorite dive sites because of how lush the underwater reefscape was here. The site is called Kookoo's because it is near the resort for which it was named after. Coral were everywhere but similar to the other dive sites in Zamboanguita, there was a visible lack of fish.
If you would like to know more about the other things you might see while diving in the Philippines, check out my post on 100 Marine Life in the Philippines that you must see.
Best time to go to Zamboanguita for Scuba Diving
You can scuba dive in Zamboanguita all year round. But the best time to go is from November to May as this is considered to be the "dry" months in the Philippines. There are less typhoons during this time of year.
You can experience heavy rains from June to September. This wet season can extend even until October.
I went diving in Zamboanguita in March (2022) and the weather was perfect the entire time. We experienced some summer drizzle but this did not negatively affect our schedule.
Recommended reading:
Amihan and Habagat: Diving Seasons in the Philippines Explained
Best Time To Dive in the Philippines + Monthly Guide on Where to Go
Water Temperature and Visibility in Zamboanguita
Water temperatures in Zamboanguita fall between 24-30 degrees Celcius. I was comfortable wearing my 3mm full wetsuit. If you're doing underwater photography, I recommend doing a 3mm full suit to keep you warm and protected. You can also encounters some dangerous sea creatures while diving in Zamoanguita so a full suit can give you additional protection.
The visibility underwater varied depending on location. Some dive sites had really bad visibility at 5 meters depending on the change of tides.
Some sites have really good visibility of up to 20 meters.
Scuba Diving Volunteer Opportunity
Marine Conservation Philippines was basically the main reason why I got to experience diving Zamboanguita. They are Ocean Conservation NGO based in Zamboanguita, Negros Oriental since 2015. They have worked together with the locals for many conservation projects.
Some of these projects include beach cleanups along the coasts of Negros. But they also do reef surveys and research.
Many volunteers from around the world have dived in Zamboanguita because of them. Their volunteer programs usually span for 6 weeks, but many end up staying for longer.
You can read about my 2-week experience with Marine Conservation Philippines, if you would like to learn more about what that was like.
Zamboanguita Scuba Diving Resorts
If you would like to scuba dive Zamboanguita without having to volunteer, there are a handful of dive resorts you can stay with.
Here are some of the dive resorts in Zamboanguita you can check out:
Thalatta Dive Resort
Thalatta is a owned by a Filipino and French couple who love the sea. Operating since February 2007, the resort has a dive center, called Negros Divers, woffer a full range of PADI Course including specialties such as Nitrox, Night Diving and Underwater Photography.
Check prices of Thalatta Dive Resort on Agoda
Mahi Mahi Dive Resort
Mahi Mahi Dive Resort was built in 2018 by SA Luxury Diving Tours & Travel Inc, which is a Russian and Filipino Corporation that is working on tourists and divers market since 2010. 
Check prices of Mahi Mahi Dive Resort on Agoda
Wellbeach Dive Resort
In 2004, the Wellbeach Dive Resort officially opened and welcomed their first guests from all over the world. The resort is owned by a Filipino-Swiss couple, so you can expects warm hospitality and quality service while staying here.
Check prices of Wellbeach Dive Resort on Agoda
Scuba Diving in Dauin from Zamboanguita
If you are diving in Zamboanguita, a visit to Dauin is a must. While you can expect to find similar marine life in both places, some dive sites in Dauin may have the special critter you have been looking for.
I love muck diving in Dauin and it was here that I first encountered a hairy frogfish and a blue-ringed octopus. Both of which I have never seen anywhere else while diving in the Philippines!
If you are already in Zamboanguita, make sure to visit Dauin.
Scuba Diving in Apo Island from Zamboanguita
One of the things you can take advantage of if you will be diving Zamboanguita is its accessibility to one of the best scuba diving destinations in the Philippines– Apo Island.
This 12-hectare volcanic island is located off the coast of Negros Oriental. Apo Island is one of the most popular tourist attractions in the province. Many snorkelers and divers have made their way to the island just to swim with the sea turtles of Apo.
But aside from the turtles, Apo Island is home to over 615 documented species of fish, about 400 coral species. The biodiversity on this island is simply outstanding and should be visited if you are on a dive vacation in Zamboanguita.
This marine protected area is just a 45-minute boat ride away. Your dive resort can easily arrange for you to go scuba diving in Apo Island.
Scuba Diving in Siquijor from Zamboanguita
If you're diving in Negros Oriental, another dive destination you can visit is the island of Siquijor. This small island is just a ferry ride away from Dumaguete. It is known for its white beaches, aquamarine waters, and picturesque waterfalls.
To learn more about this magical place, you can read my post on scuba diving in Siquijor.
What to pack for Zamboanguita Diving
Here is the scuba equipment and dive gear I brought when I went diving in Zamboanguita
My Scuba Diving Gear
Regulator: Scubapro MK25 Evo, C300 and C200 2nd Stage
BCD: Aqualung Axiom
Mask: TUSA M-212 Freedom Ceos
Snorkel: TUSA SP-170 Platina Hyperdry II
Booties: Poseidon Pink Dive Boots
Fins: Problue
Wetsuit: Seavenger
Vest Hoodie: Scubapro Hybrid Hooded Vest
Dive Watch: Suunto D4i Novo
Dive Knife: Aqualung Blunt Tip Knife
Dive Leggings and Rash: Blue Adaptation Coral Sea Fan

My Underwater Camera Gear
Underwater Camera: Canon G7X Mark II
Underwater Camera Housing: Fantasea FG7XII
Video Lights: Big Blue AL1200XP
Underwater Action Camera: GoPro Hero9
360 Camera: Insta360 X3

> Canon G7X Mark II full review
> Insta360 X3 underwater camera review
> Scuba diving camera recommendations for beginners.

Dive Insurance
Divers Alert Network (DAN)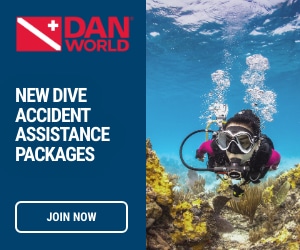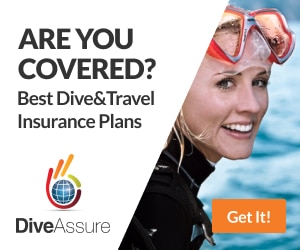 Need travel insurance for your trip? Get a quote from Safety Wing.
If you're traveling and diving in the Philippines for the first time, make sure to read my posts on
Ultimate Travel and Dive Guide to the Philippines
Philippine Packing List: What to Bring to Your Dive Trip.
How to Get to Zamboanguita
To get to Zamboanguita in Negros Oriental, you must find your way to Dumaguete. Once in Dumaguete, you can easily travel by land to Dauin.
Step 1: Go to Dumaguete, Negros Oriental
From Manila by Air
If you're coming from Manila, take a plane from NAIA to Sibulan Airport in Dumaguete, Negros Oriental. You can take either Cebu Pacific Air or Philippine Airlines. There are flights daily.
Check Flights from Manila to Dumaguete here.
From Cebu by Air
If you're coming from Cebu, you can take a direct flight from Mactan International Airport to Sibulan Airport in Dumaguete, Negros Oriental. Cebu Pacific Air flies this route daily.
Check Flights from Cebu to Dumaguete here.
From Cebu by Ferry
If you are coming from Cebu City, you can go on Cokaliong Shipping Lines which will take you to Dumaguete. Travel time is approximately 6 hours.
As shipping schedules keep changing, I recommend contacting the shipping lines directly to confirm their current schedule:
From Bohol by Ferry
From Tagbilaran Port in Bohol, you can take an Ocean Jet ferry to Dumaguete Port. Travel time is approximately 2 hours only.
There is a 15-kg baggage allowance allotted for each per passenger. If you're bringing dive gear and need extra luggage allowance, you will be charged extra.
Book your Bohol – Dumaguete Ocean Jet Ferry Ticket here.
From Siquijor by Ferry
From Larena, Port in Siquijor you can choose from several shipping lines that can take you to Dumaguete. Montenegro Lines is one of them and it takes about 1.5 hours.
Ocean Jet fastcraft is another option and the Siquijor-Dumaguete Route takes about 50 minutes.
Important reminder: Ferry and Bus schedules in the Philippines are always changing and can be canceled due to bad weather. Please contact the shipping or bus lines to confirm schedules and rates.
Step 2: From Dumaguete, Go to Zamboanguita
Hire a private car
You can ask your dive shop or hotel if they have car services to pick you up from Dumaguete. Zamboanguita is about 40 minutes away from Dumaguete. You can expect to pay around Php800-1200 for a car or van private transfer.
Hire a trike
From the airport, you can hire a tricycle to bring you all the way to Zamboanguita. The ride may take longer and can be uncomfortable since it is a smaller vehicle. Because this is a special trip for tricycle drivers, you need to haggle for the rates. You can expect to pay around Php500 possibly even more considering fuel price hikes.
Take a bus
Once you're in Dumaguete, you can take a Ceres Bus to Dumaguete.
Go to the Main Bus Terminal in Dumaguete and look for a Bus going to Bayawan, Sipalay or Hinobaan.
This should cost no more than Php100. Buses stop on the main highway only so, you will need to take a trike to your dive resort.
Do you have Pinterest? Pin this for later!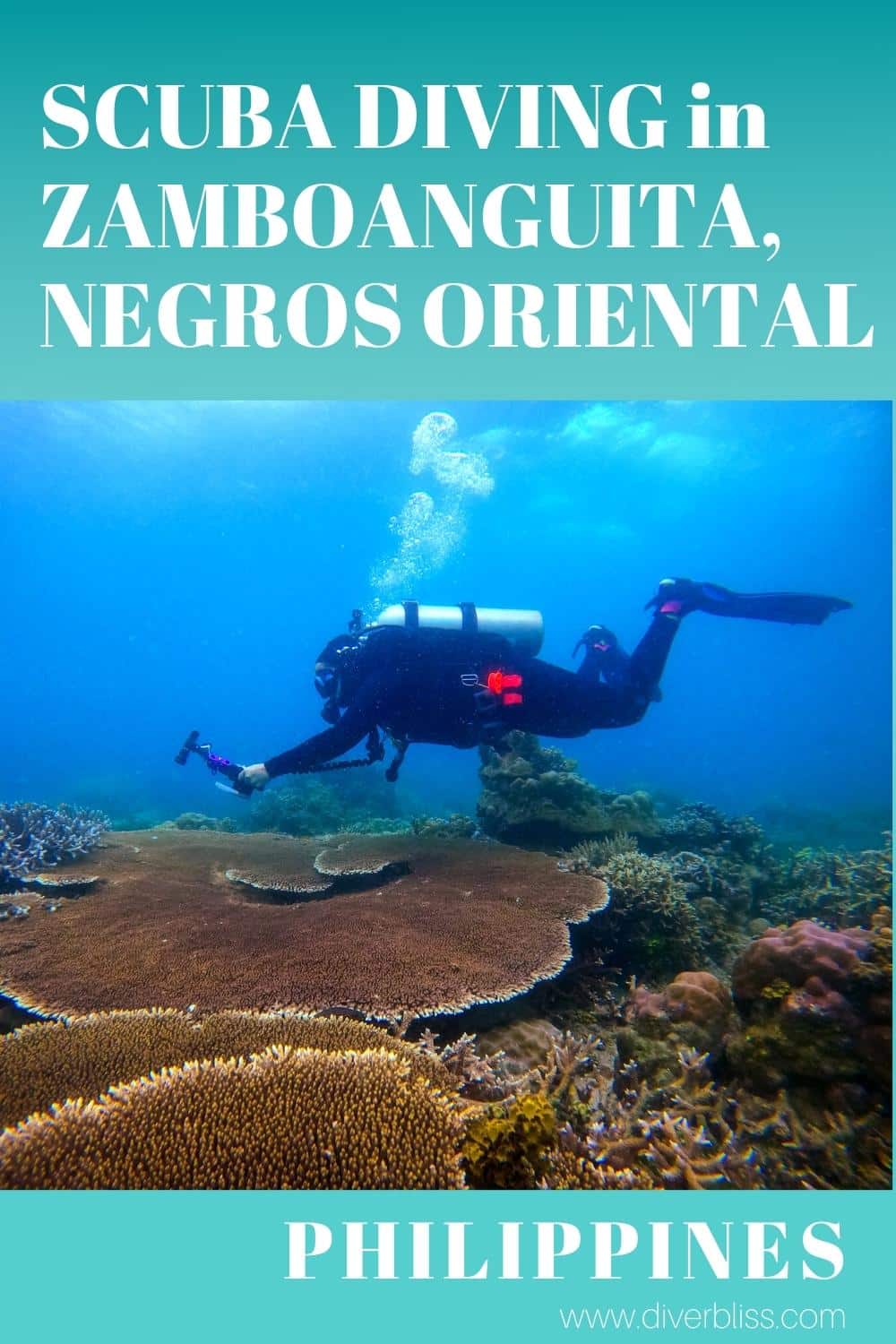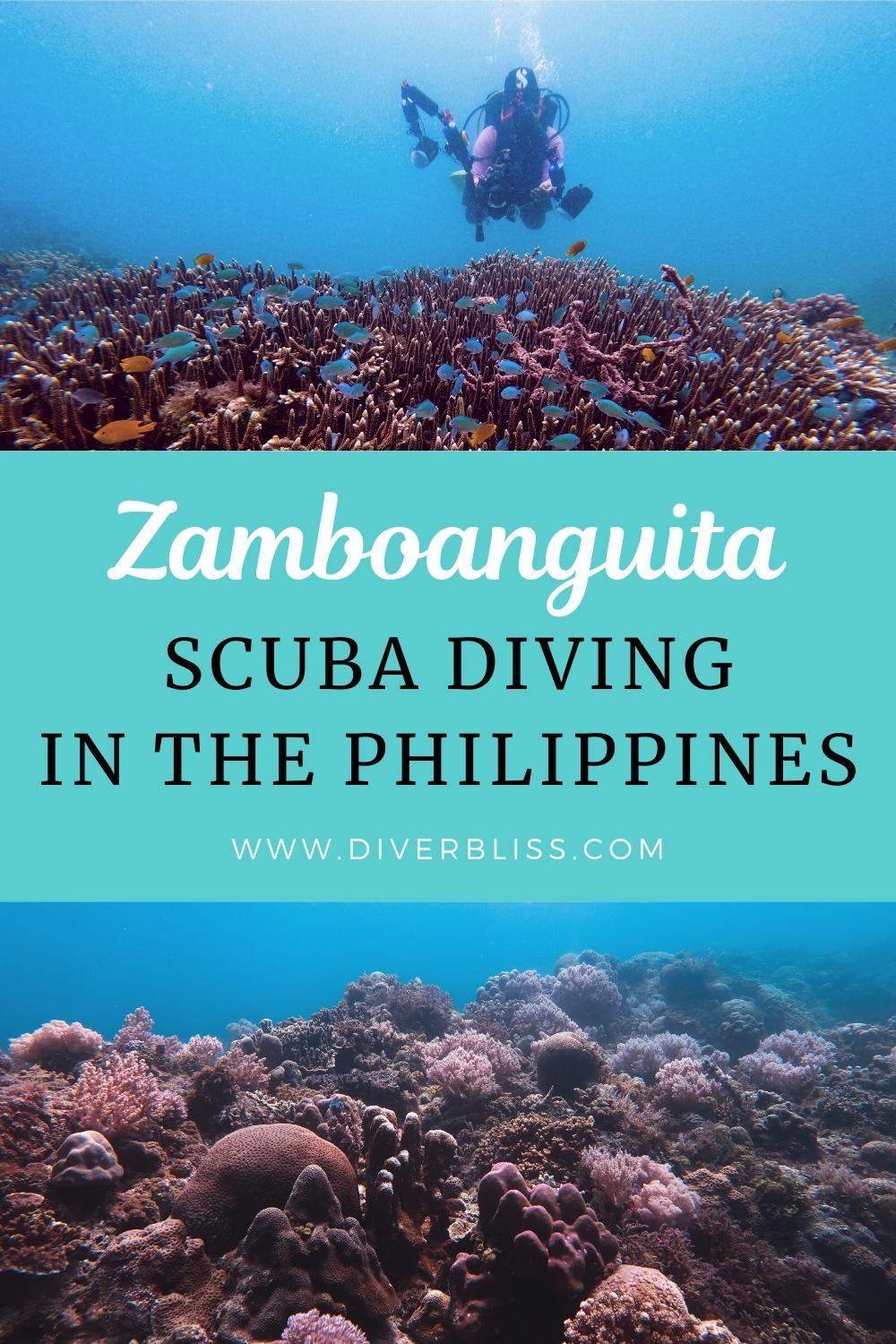 Have you gone scuba diving in Zamboanguita? What was your experience like? Leave a comment below!