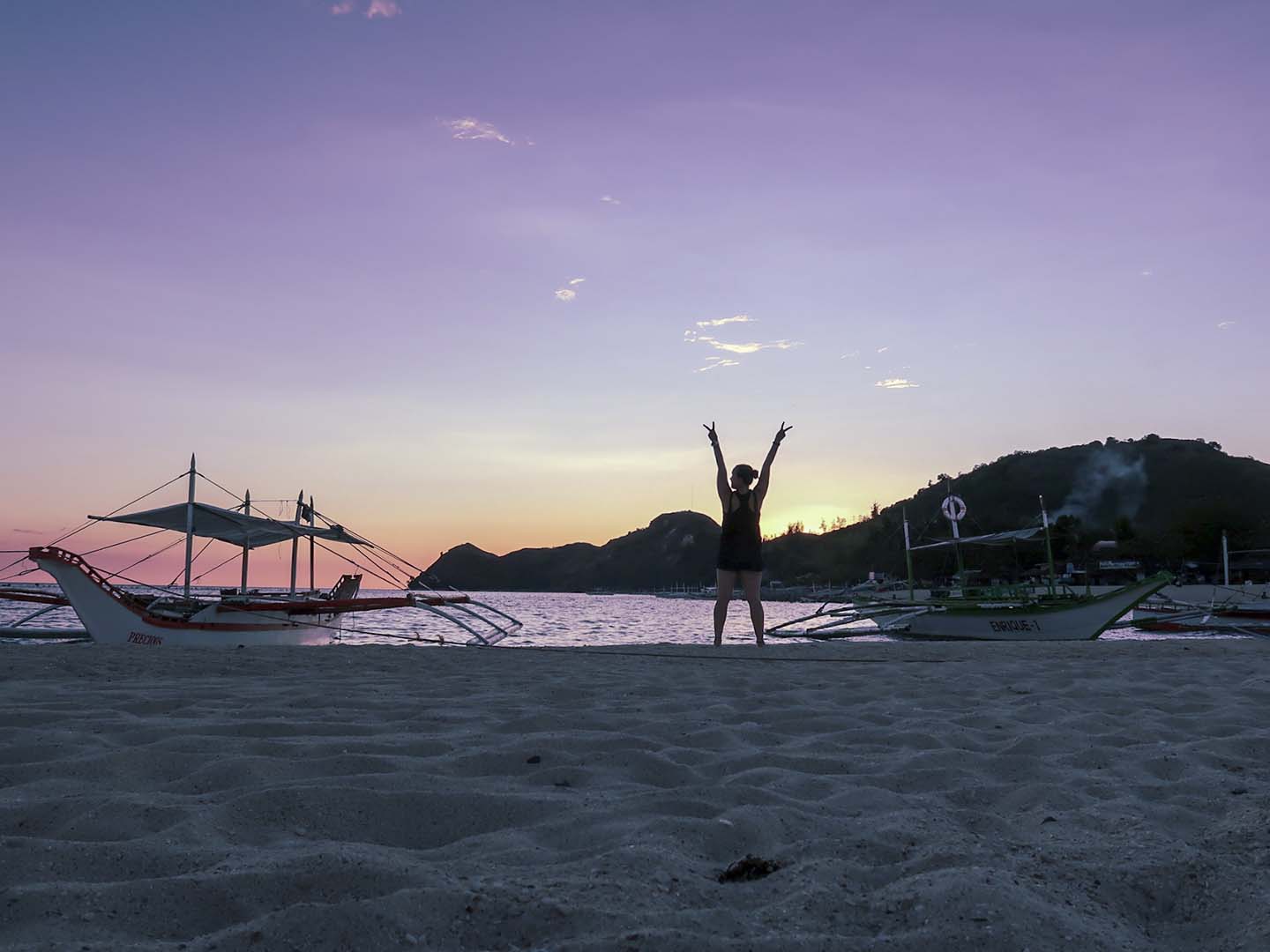 The links below may be affiliate links. If you shop through them, I'll earn a commission at no additional cost to you. For full information, please see my disclaimer here.
After scuba diving in Nogas Island, Anini-y with the Dive House, I decided to make my way to Mararison Island (also known as Malalison Island) in Culasi, Antique. Based on my initial research there was scuba diving on the island so I included it in my Antique trip itinerary.
I initially contacted Scuba Kamp, which was the only dive shop on the island. However, a few days before visiting the island they informed me that they cannot accommodate the dive. They were not able to acquire the proper business permits yet to operate so scuba diving on the island was on hold.
Naturally, I was disappointed but I decided to still push through with the trip. Mararison Island is considered to be the mini Batanes of the Visayas region.
I had visited Batanes in the northern part of the country back in 2011. It is among my favorite and highly recommended places to visit in the Philippines. So, I knew I just had to check out why Mararison was dubbed as a mini version of it.
How to get to Mararison / Malalison Island from The Dive House
I left The Dive House a little before 9 AM and waited for a bus that was heading to San Jose, Antique. It took an hour for the bus to arrive and it was already standing room. The bus ride takes about an hour and a half. Thankfully, I did not stand the entire time since some people were dropped off along the way.
Once in San Jose bus terminal, I took a trike to the van terminal (Php10). I rode a van that was headed to Culasi (Php100). The van will only leave once they fill it up so more waiting time! We left around noon and arrived in Culasi within an hour. The driver was kind enough to drop me off the tourist information center.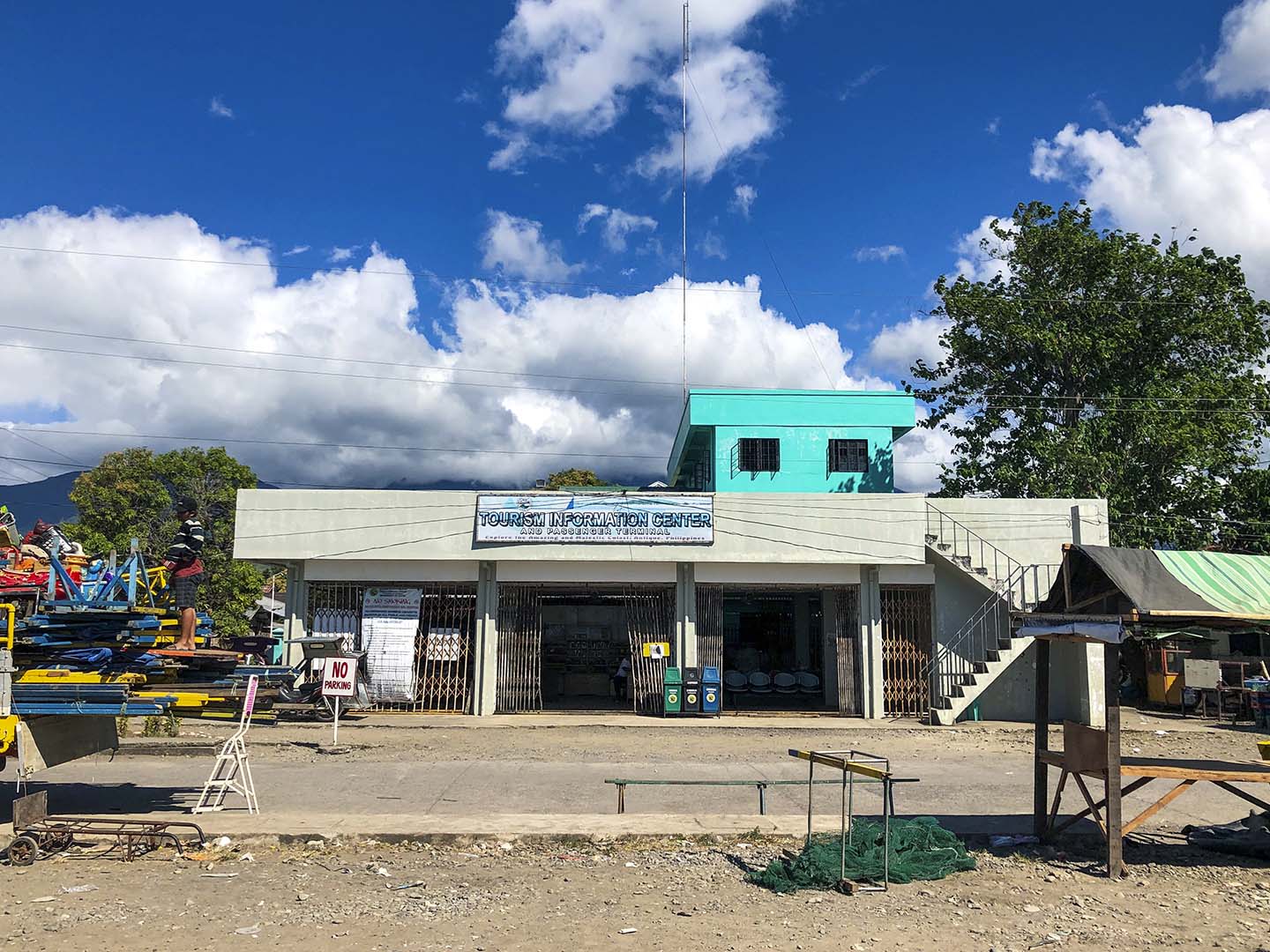 If you want to go to Mararison Island, you must first visit the tourist center to register and pay the environmental fee (Php30). If you want to go scuba diving in Culasi, you also need to get the necessary permits and pay the one time dive fee of Php200. The tourist center will also arrange transportation from Culasi town to Mararison Island.
A boat ride costs Php150/person with 5 persons sharing one boat. Since I was traveling solo, I either had to wait for more travelers to join me or charter the entire boat for Php750. I was not in any hurry I told them I'll just wait. No other tourists arrived so I ended up riding with the locals who were heading home to Mararison. They only made me pay Php100.
Where to stay in Mararison / Malalison Island
Since I was pretty much winging this trip and didn't have any room reservations, the boatman offered to take me to a homestay. Although there are resorts, most accommodations on the island are homestays where you get to live in a local's home. It is pretty much like an unlisted Airbnb. But on the island, the homes are still accredited and listed by the barangay.
I stayed in Nanay Lita's homestay and paid Php300 for one night. It was a fan room and can fit two people. There are two rooms in her house so it can accommodate 4 guests all in all. According to Nanay Lita, her kids used to sleep in the rooms but they have all grown up and had their own homes. When more travelers came to the island, they decided to offer their home for the extra income.
There are no fancy restaurants on the island as far as I know but there are small stalls where you can buy food and snacks. Nanay Lita cooked food for me for my meals. She prepared fried fish and rice. Yum! I just paid for the cost of food and tipped her extra for cooking.
Angelita Macuja Homestay (Nanay Lita) – 09679678648
Activities to do in Mararison / Malalison Island
Since scuba diving was a no-go, I had to find other things to do for my overnight stay in Mararison. The mobile signal was not consistent around the island which meant I got to disconnect and be one with nature.
Here are some fun activities you can do while you are in Mararison/ Malalison Island:
1. Sunset viewing
I arrived on the island a little after 5 PM. I headed straight to the white beach for a beautiful sunset view. There were hardly any people on the beach so it felt like I was on my own island paradise. I took a quick dip and swam as the sun was slowly setting.
2. Stargazing
A little after dinner, I decided to head out to the white beach again and gaze at the stars. This is one of my favorite activities when I travel to the province where the skies are clearer and cleaner. Since Mararison/ Malalison island is away from the town of Culasi where there are more lights, the island's night sky appeared darker. The stars shined brighter.
I laid on my sarong on the beach, played some music and watched out for shooting stars. The waves crashing on the shore soothed me. The salty air cooled my skin after being in the sun.
I always look forward to moments like this when I can look up to the heavens and thank God for the life that I have. Stargazing in a place as beautiful as Mararison was the perfect way to end the day.
3. Explore the rolling hills of Mararison Island
At 5 AM the following day, I woke up to set out for a morning hike to the rolling hills. Nanay Lita, had arrange for a local tour guide to take me.
Tourists are not allowed to trek on their own for safety reasons. I was guided by Kim, a mother of 3 who was recently accredited to be a tour guide on Mararison/ Malalison Island. All guides on the island are trained and accredited so you can't just hire anyone. The tour was Php 250 per guide. This fee can be shared if you are traveling as a group.
Don't forget to wear comfy shoes and clothes. And bring your refillable water bottles. The hike is an easy trail and you can reach the top in about 30 minutes.

As in all adventure, just take pictures. Do not take any flora or fauna. Mararison Island is home to a rare pitcher plant so do not take them. And should you find trash, take it with you and dispose of it properly.
4. Catch the sunrise
For those who know me, I prefer water activities than climbing mountains. I also prefer sunsets to sunrise. However, doing the hike just to catch the sunrise on top of a hill was well worth it! I highly recommend it.
Although the hikes can be done from morning until afternoon, I think doing it early morning was a good call as it wasn't so hot. You also get a spectacular show of the sun rising from Panay island.
5. Snorkeling
After a sweat-inducing hike, I returned back to my homestay to have some breakfast. I quickly changed to my swimsuit and slathered some reef-safe sunscreen. Since I was traveling with my dive gear, I grabbed my mask snorkeling and fins and headed to the beach. If you do not have your own snorkeling equipment you can rent it for Php50 a day. Just ask your host where you can rent gear.
I spent about 2 hours just snorkeling the waters surround Mararison Island. The water was clear and enjoyed watching the creatures playing in the reef.
I spotted some butterflyfishes, wrasse, anthias, sergeants, parrotfishes and even an eel while snorkeling in Mararison Island. I also saw some jellyfishes so be careful and ask the locals which areas to avoid.
---
My favorite thing about Mararison Island
I have done my share of travels in the Philippines. As soon as I stepped on Mararison Island's shore, I sensed that there was something magical about this place.
The people were genuinely friendly and helpful and as a solo female traveler, I felt very safe. Wherever I went they would greet me a good morning or good evening. To be honest their courteousness made me wonder if everyone had to go to some tourism seminar on how to treat visitors on the island! They were just wonderful!
I loved how easily the people of Mararison opened up not just their home but also themselves to me. I had enjoyed the company of the people I interacted with especially Nanay Lita and my tour guide, Kim and learned so much about them and their island.
Although this leg of my trip did not have any scuba diving involved, I was very happy with how my trip to Mararison turned out. I do get why this island was dubbed as a "mini Batanes" as the rolling hills reminded me of that. But I think Mararison deserves its own spotlight without having us compare it to any other island.
If you do get a chance to visit Antique make sure to visit Mararison Island and see for yourself what I mean.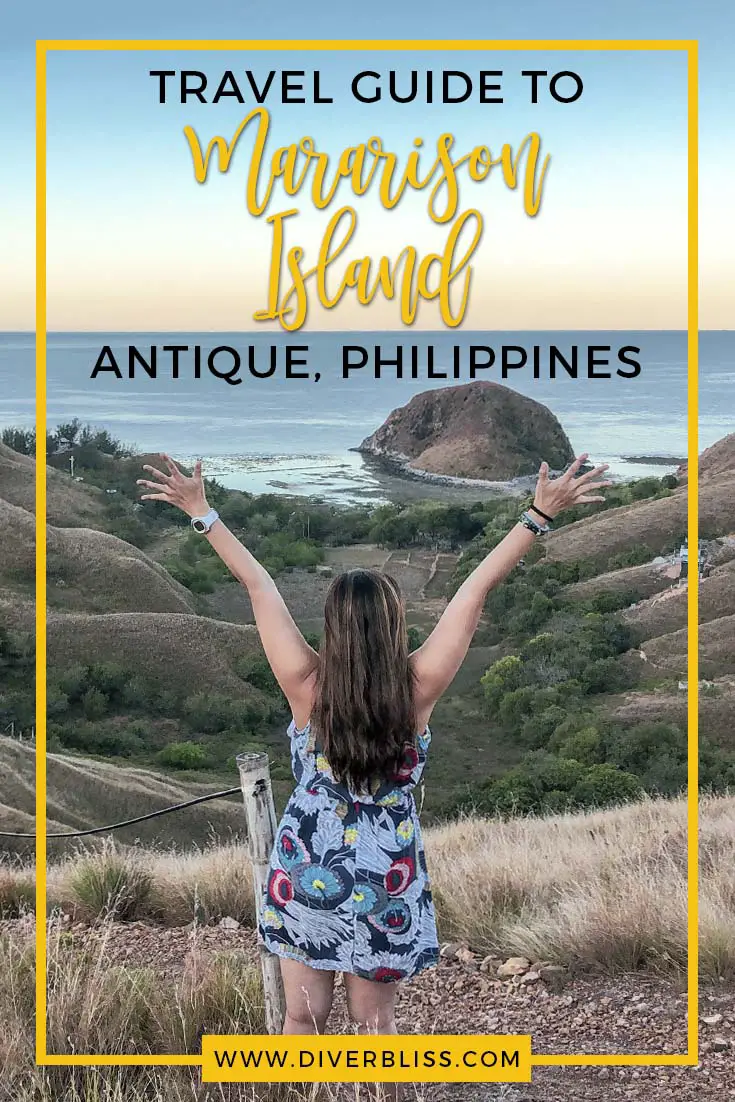 Would you want to visit Mararison Island?

Have you been to Mararison Island? What did you think of the place?

Leave a comment below!
The links above may be affiliate links. If you shop through them, I'll earn a commission at no additional cost to you. For full information, please see my disclaimer here.