In 2015, I went scuba diving in Apo Island with my dive buddy Jem. Even if I prefer visiting new places to dive in I didn't mind going back when she invited me to visit Apo Island again in July of 2019. After all, it is considered to be one of the best places to dive in the Philippines, and from my experience, it is!
Apo Island should not be confused with the other Apo Reef in Occidental Mindoro. Both have excellent scuba diving and are worth the visit but they are in different provinces and regions!
Where is Apo island?
Apo Island is a 12-hectare volcanic island off the coast of Negros Oriental. The island and its people are considered to be part of the municipality of Dauin. It is one of the most popular tourist attractions of the province due to its close proximity to Dumaguete, the province's city capital.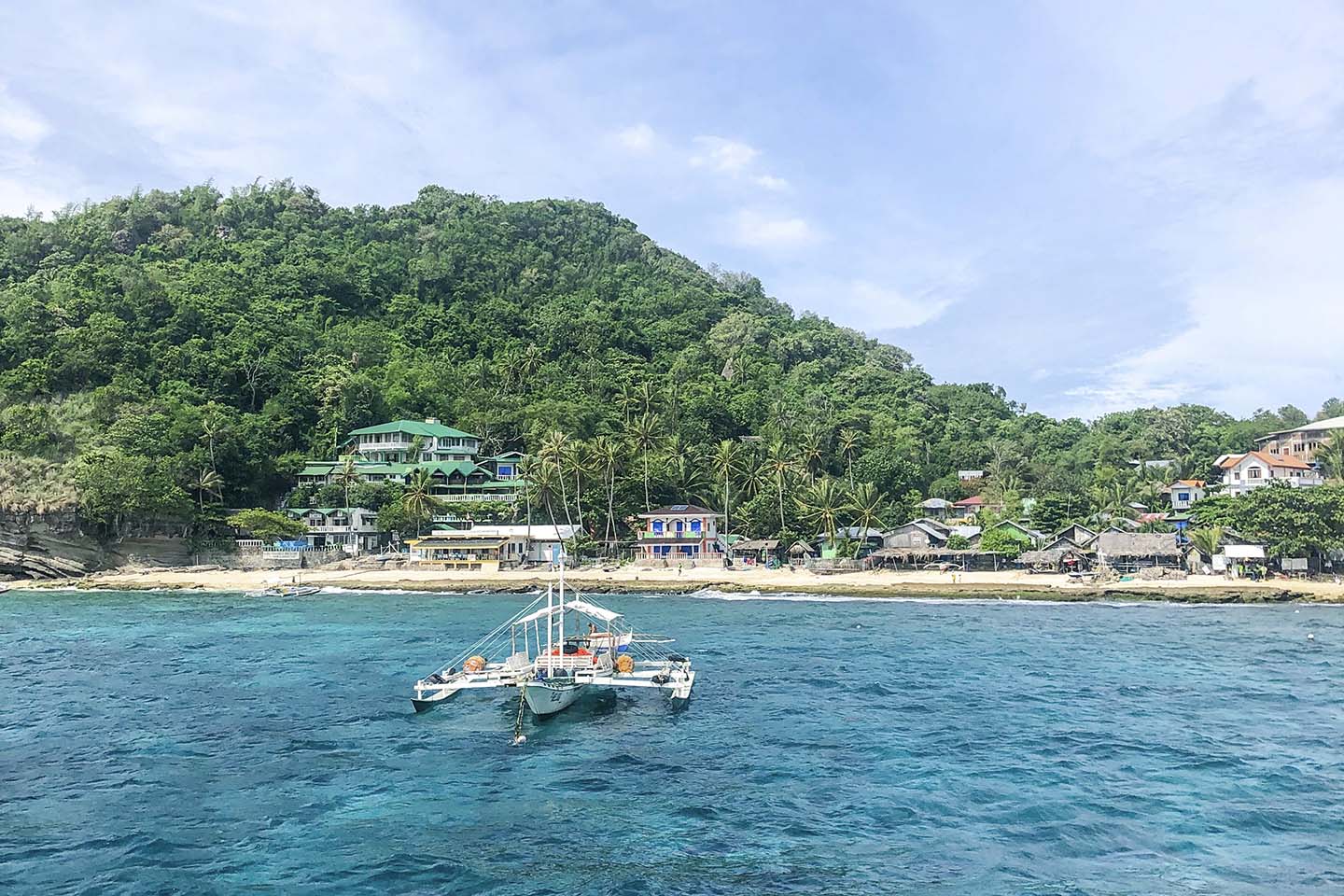 Tourists can stay on the island since there are available homestays and resorts. However, resources can be limited. Electricity is only available a few hours a day and fresh water is gathered from rain reservoirs.
Because of these, a day trip from Dumaguete, Dauin, Zamboanguita, and even from Siquijor Island is the more popular option for scuba divers, freedivers, and snorkelers.
Need help planning your trip? Check out this post on my Dumaguete-Siquijor Itinerary or sign up to my mailing list to get a free trip planner spreadsheet.
Scuba Diving in Apo Island
In 1982, Dr. Angel Alcala, a marine scientist from Silliman University Marine Laboratory spearheaded the establishment of Apo Island Marine Sanctuary. With assistance from the laboratory staff of Silliman University, they were able to educate the local residents and fisherfolks of the importance and benefits of declaring a portion of their waters as a sanctuary.
These efforts paid off. Apo Island continues to be home to over 615 documented species of fish and about 400 coral species.
Here you will find colorful soft and hard corals, huge gorgonians and barrel sponges. Reef fishes like anthias and damsels play and live in branching Acropora. The protected sites also attract jacks, groupers, fusiliers, and even on occasion, pelagic creatures like sharks.
Today, the waters surrounding the entire island are marine protected areas. Apo Island has been beneficial not just for the local livelihood and tourism industry but also for the scientific community. Because of Apo's success, it continues to serve as a model and inspiration for community-organized sanctuaries throughout the Philippines.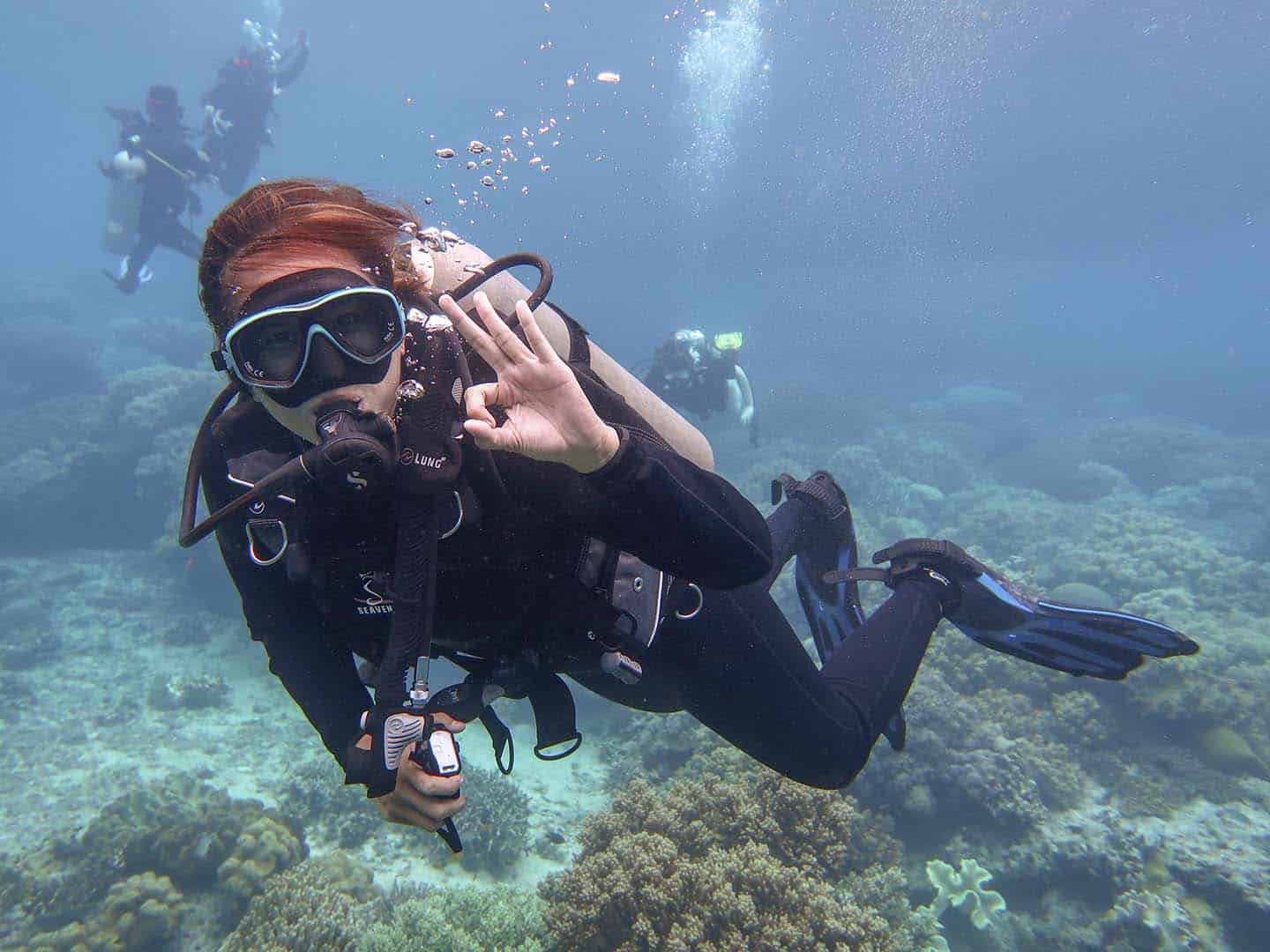 Scuba Diving Season in Apo Island
Apo Island scuba diving can be done all year round. But the best time to go is from November to May since this is the "dry" months in the Philippines. There are less rain and more sun during these months, which means warmer waters and better visibility!
Recommended reading:
Amihan and Habagat: Diving Seasons in the Philippines Explained
Best Time To Dive in the Philippines + Monthly Guide on Where to Go
Water temperature and visibility in Apo Island
Water temperatures around Apo Island ranges from 25-30 degrees Celcius. The visibility underwater around Apo Island can reach up to 35 meters.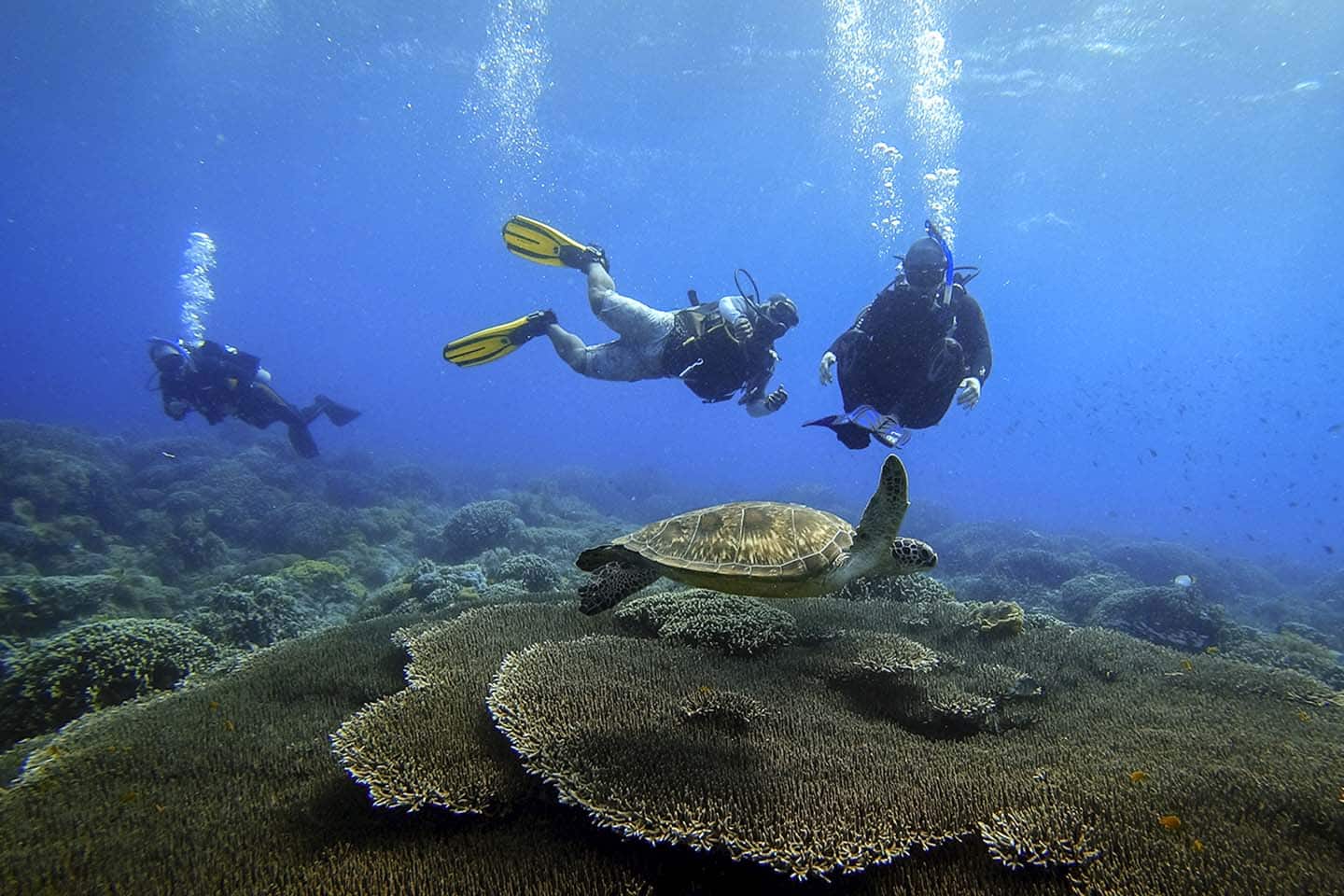 What are the dive sites in Apo Island?
There are 12 known dive sites around Apo Island.
There are 12 known dive sites around Apo Island namely: Olo, Cogon, Mamsa, Kan Oran, Marine Sanctuary, Rock Point East, Rock Point West, Katipanan, Chapel, Buluarte, Largahan, Coconut
I have experienced diving in four of the dive sites around Apo Island- Katipanan, Largahan, Chapel and Rock Point West.
Katipanan
Katipanan gets its name from the small cowry shells you might spot amongst the soft corals. This site has little to no current making it great for beginner divers. Look out for turtles, sea snakes and nudibranchs!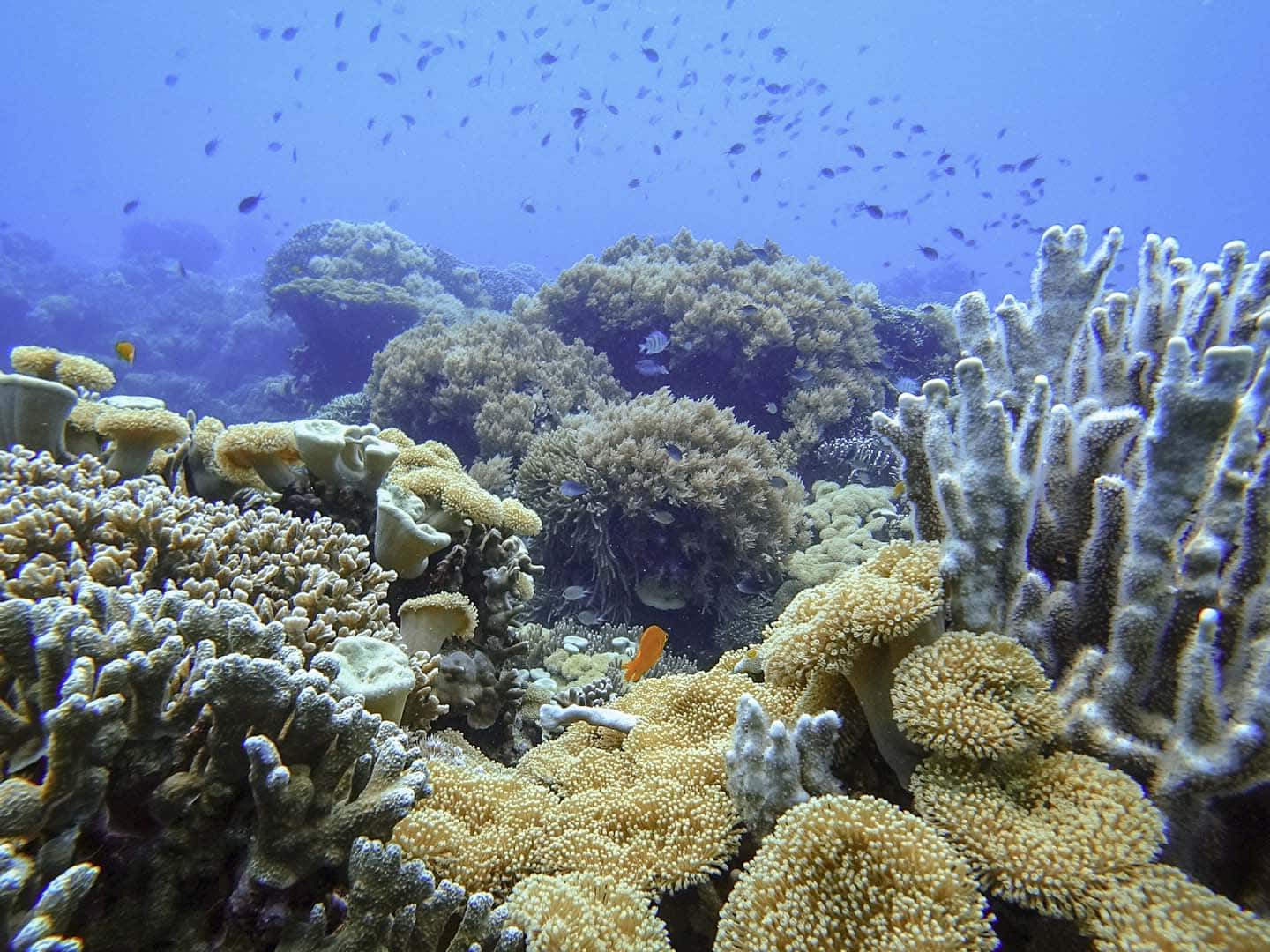 Largahan
Distinctly known for it's coral bommies and dark sandy areas where geothermal bubbles escape. A sandy slope where you can find nudibranches, flatworms, frogfishes, scorpion fishes, lionfishes and eels.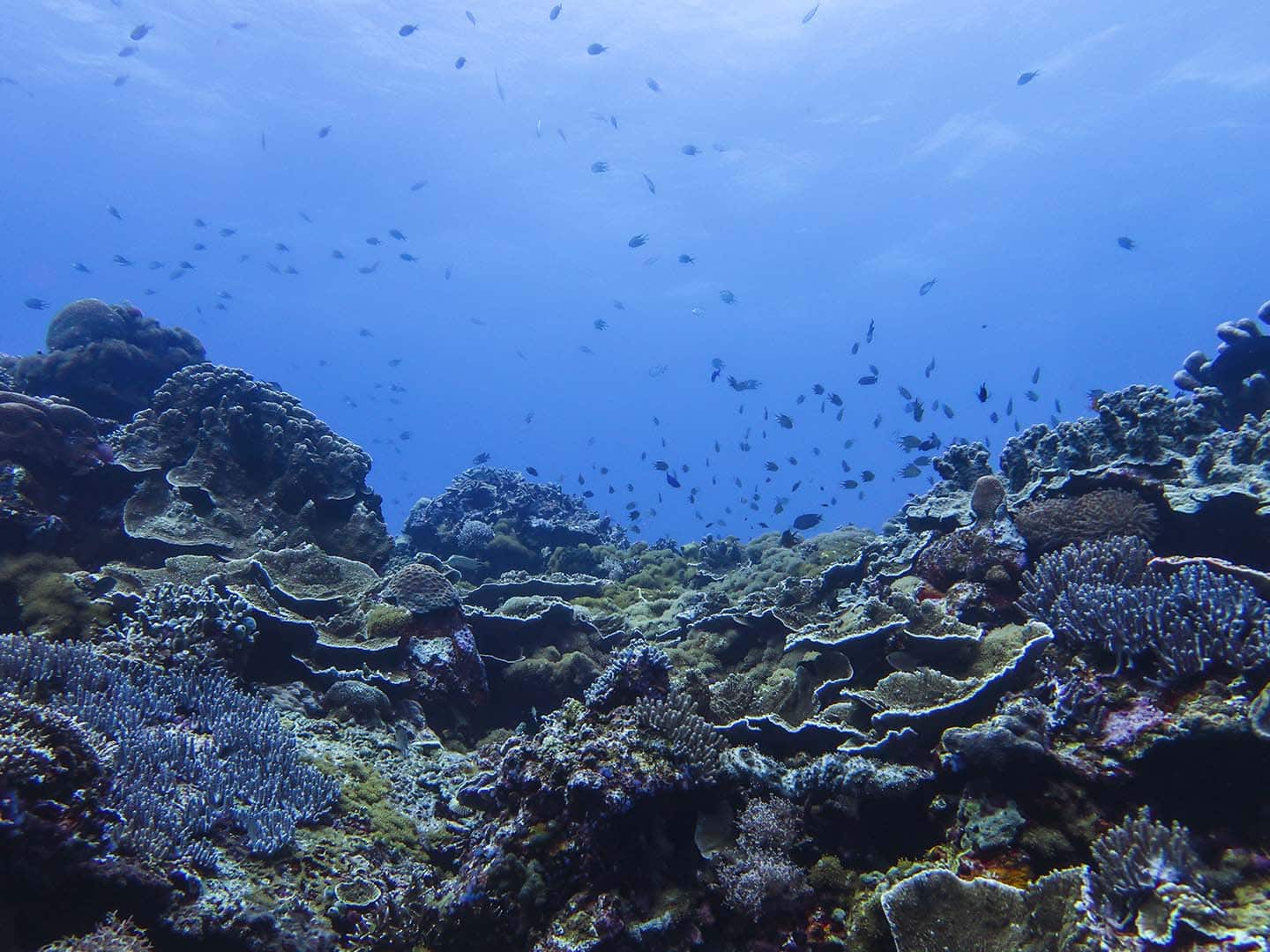 Chapel
The reef sits directly across Apo Island's only chapel, thus the name. This dive starts from a gentle slope then tapers off into a large wall with overhangs and small caverns. Great site to see hard and soft corals, fans, sponges and anemones.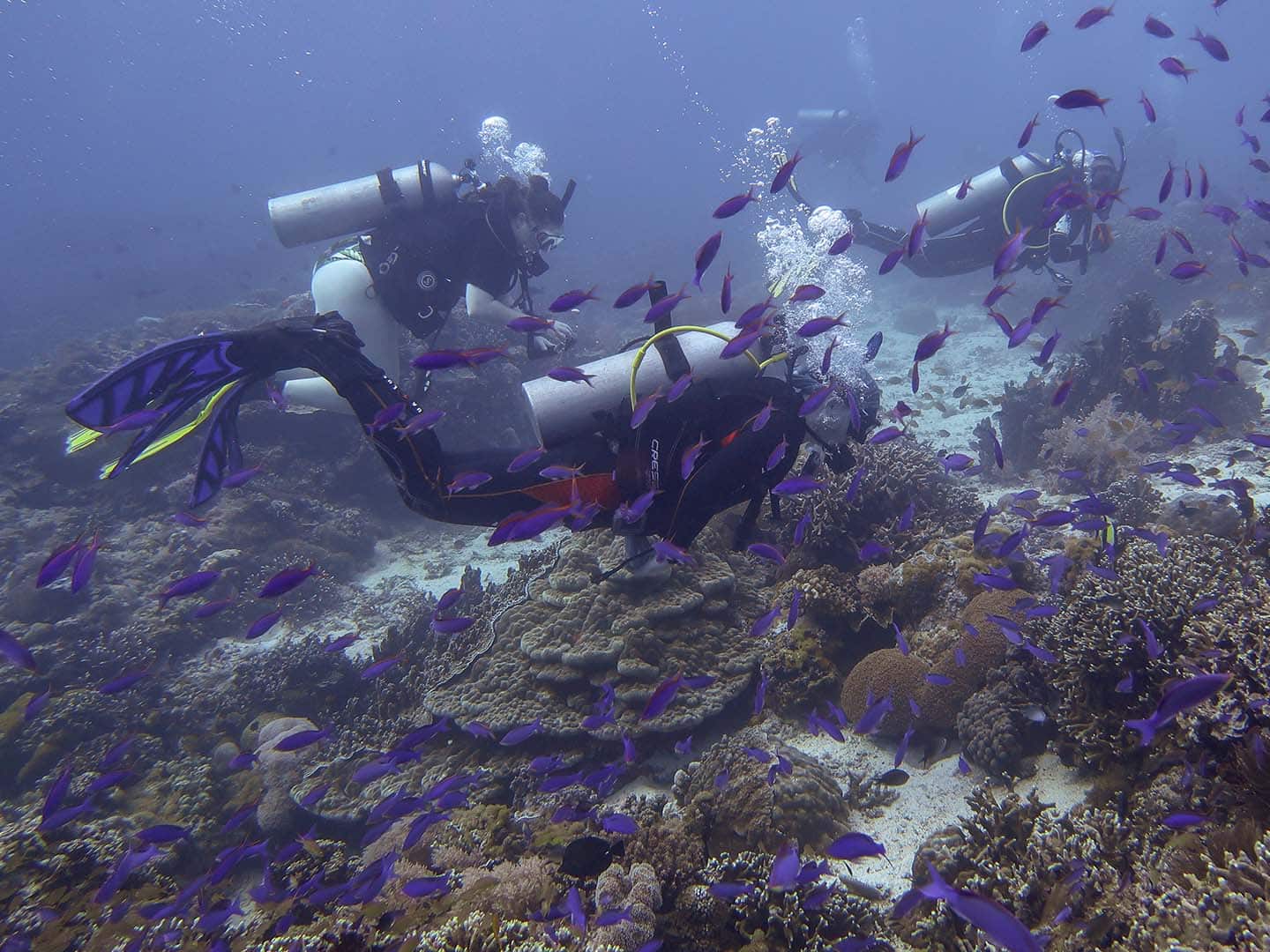 Rock Point West
This can be a very challenging dive site in Apo Island due to the currents that get stronger nearer to the tip of the island. However, it is also where you can usually see larger fish. You can also expect an abundant diversity of corals and reef fish.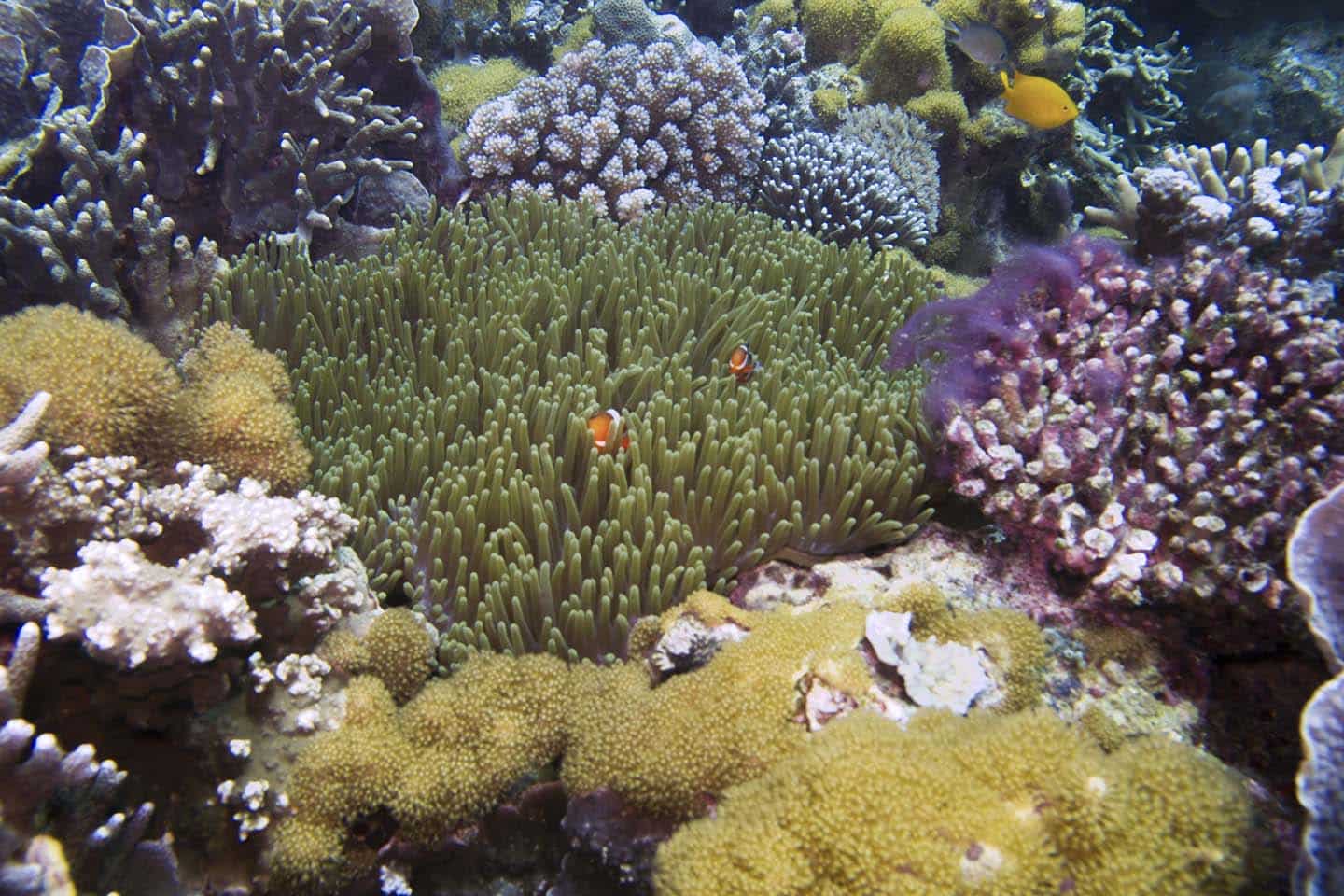 Marine Creatures in Apo Island
Here are some of the marine creatures I saw while diving in Apo Island. These photos were taken in my 2015 and 2019 trips.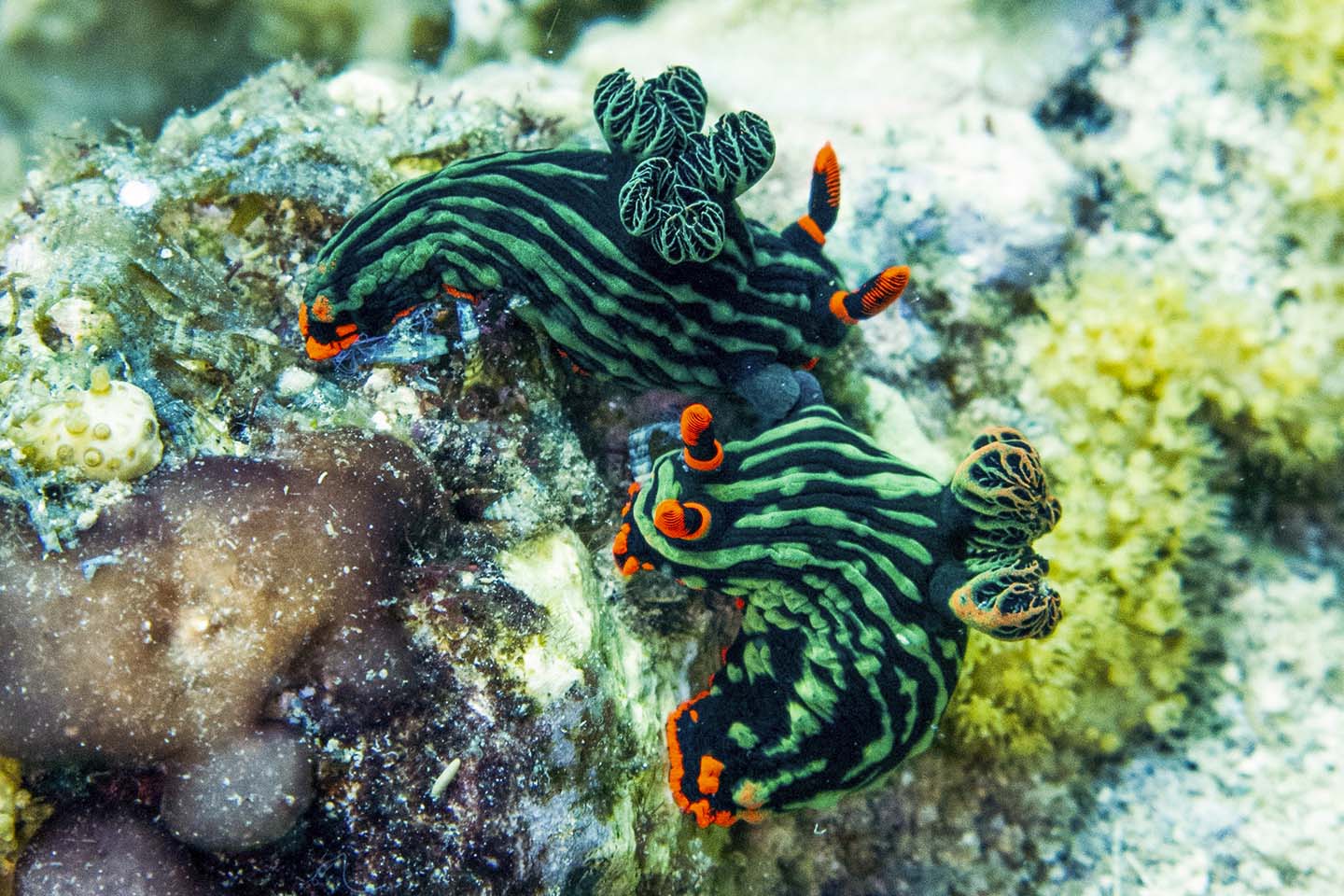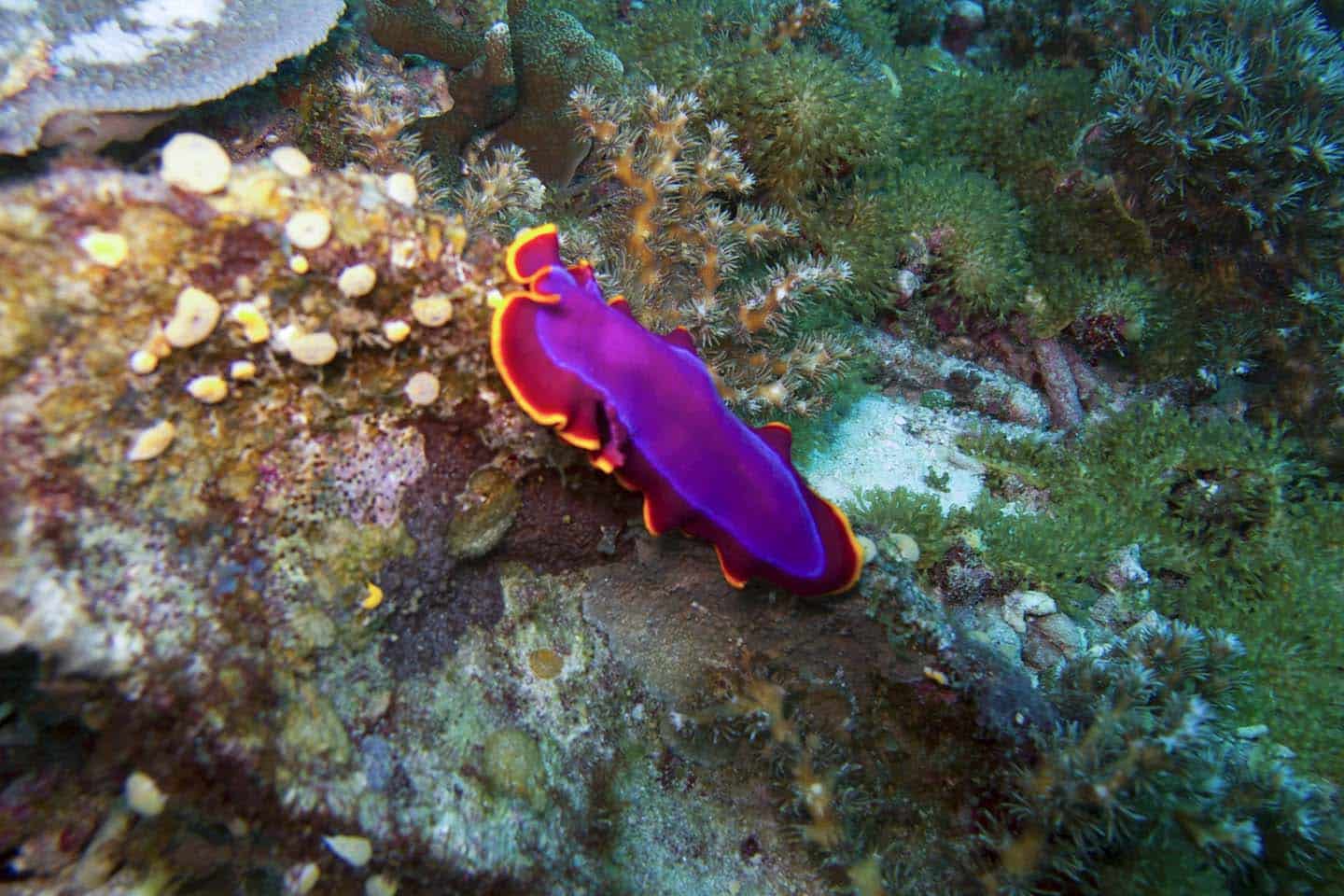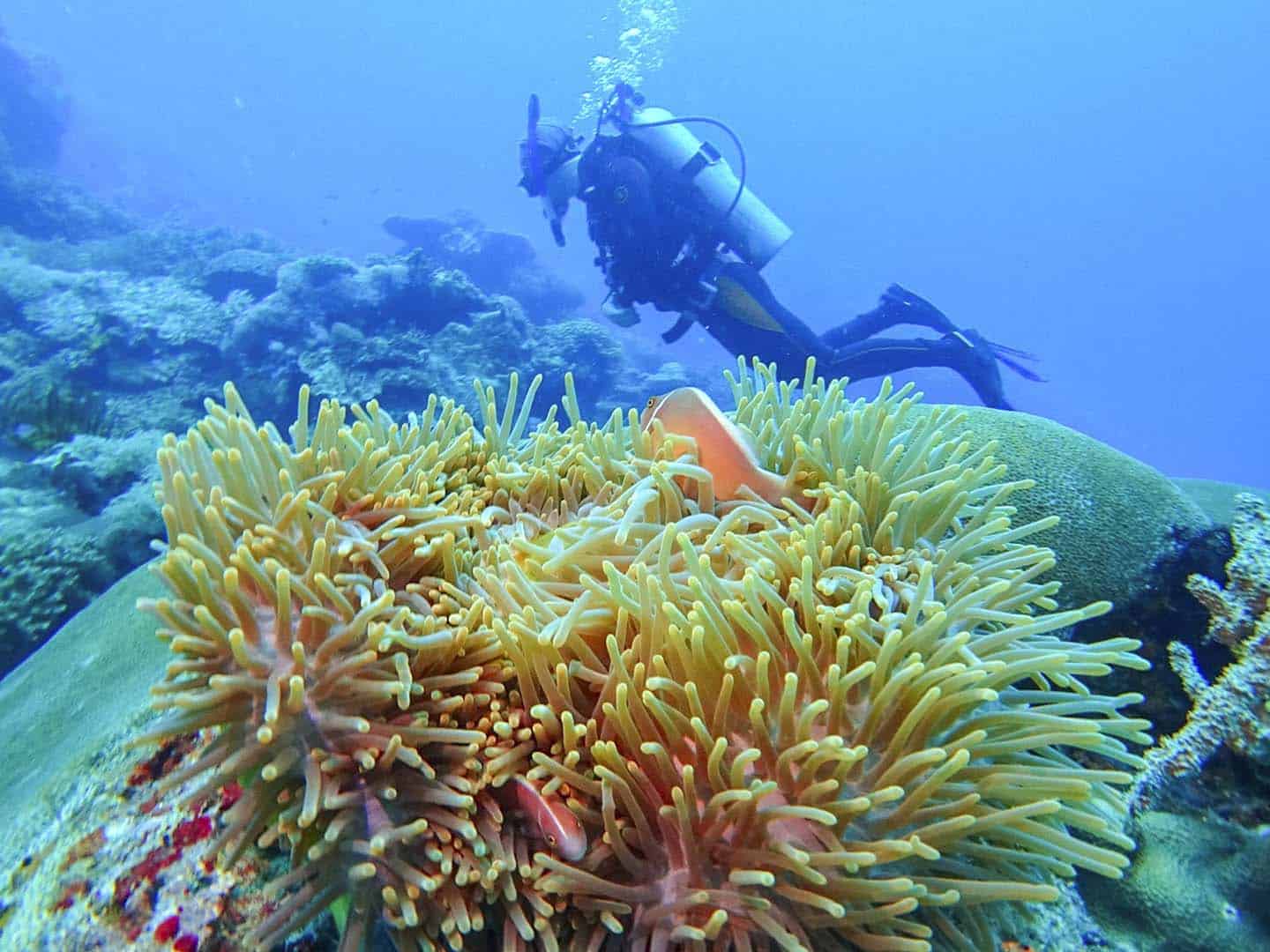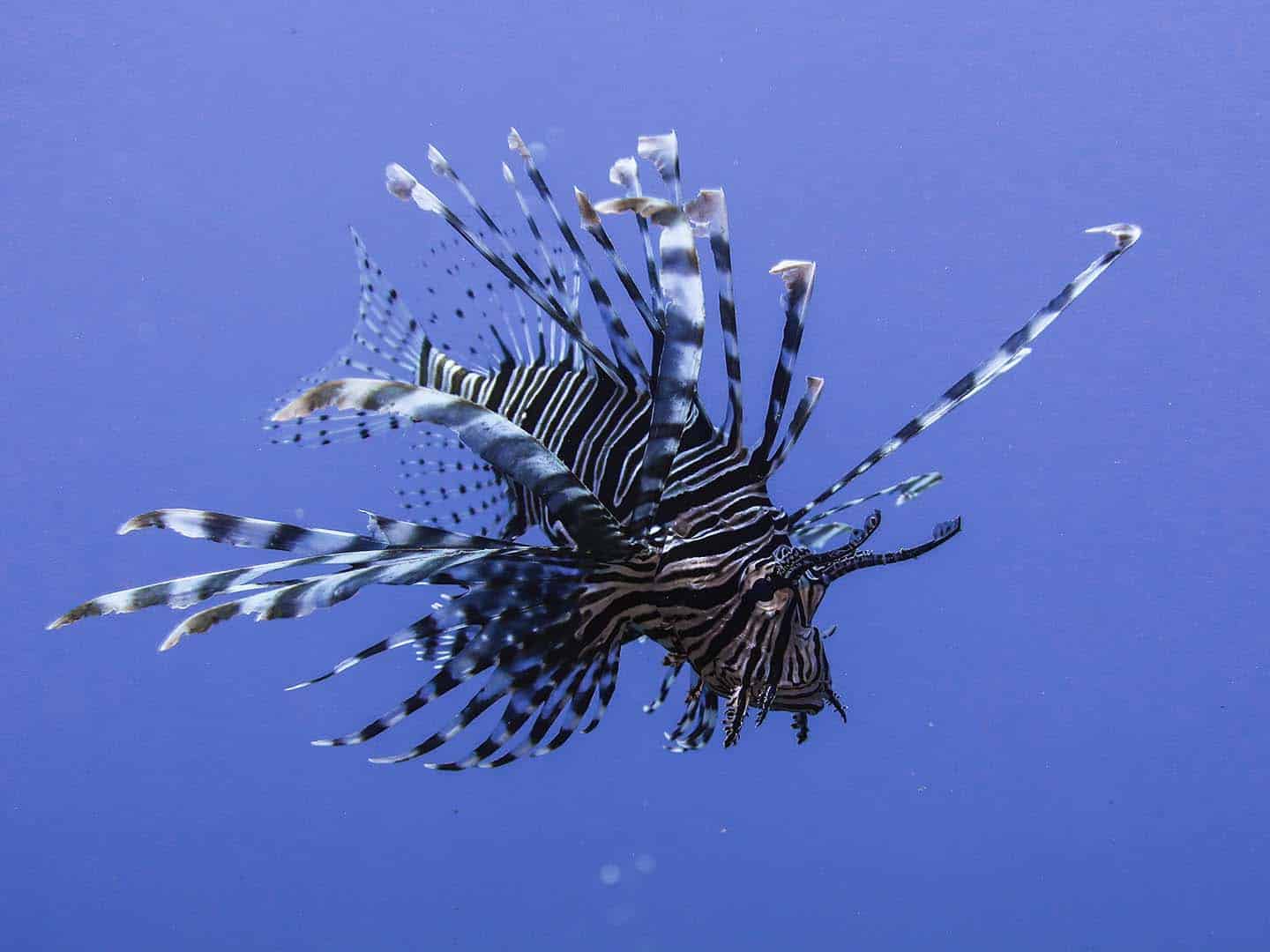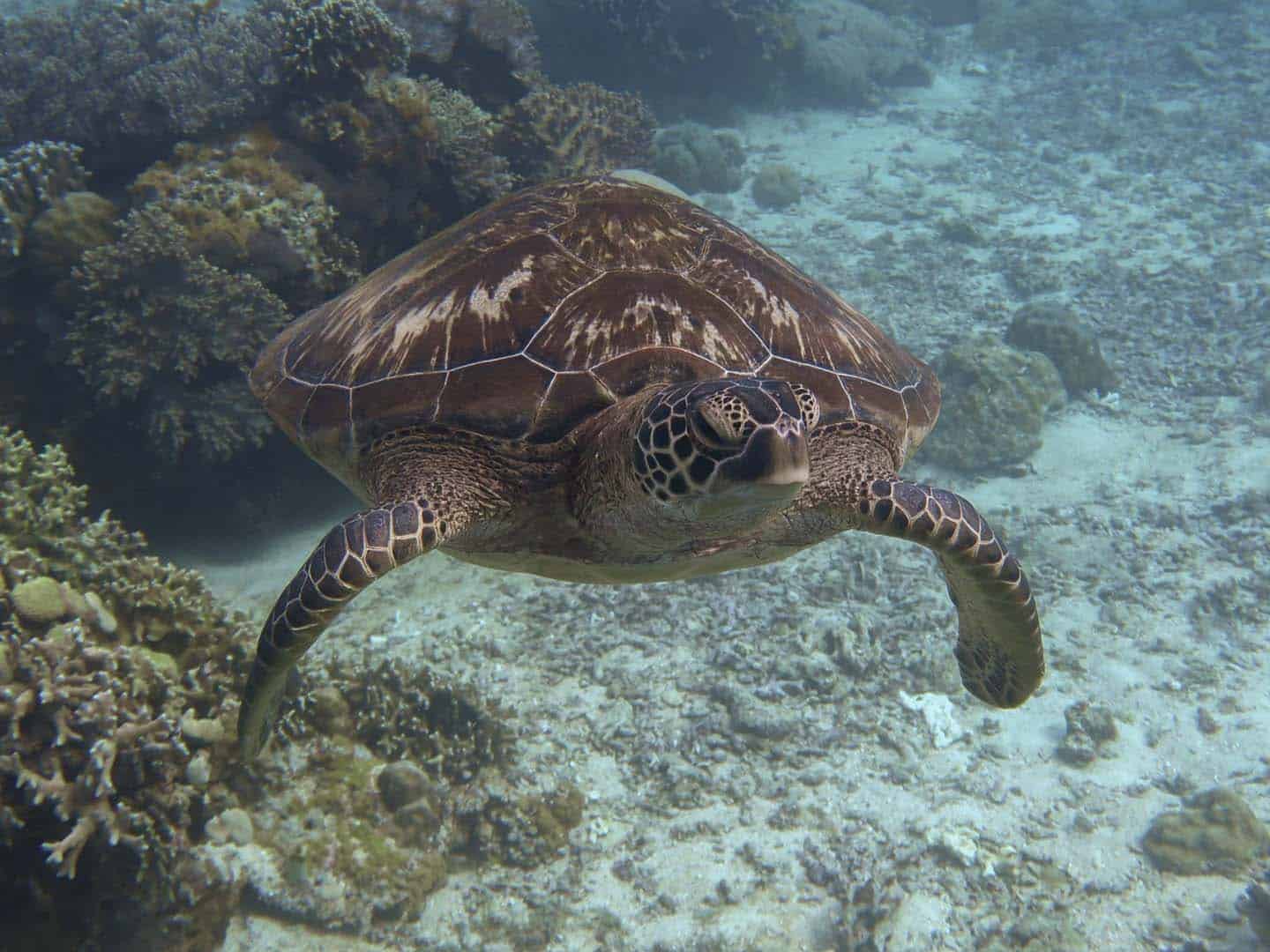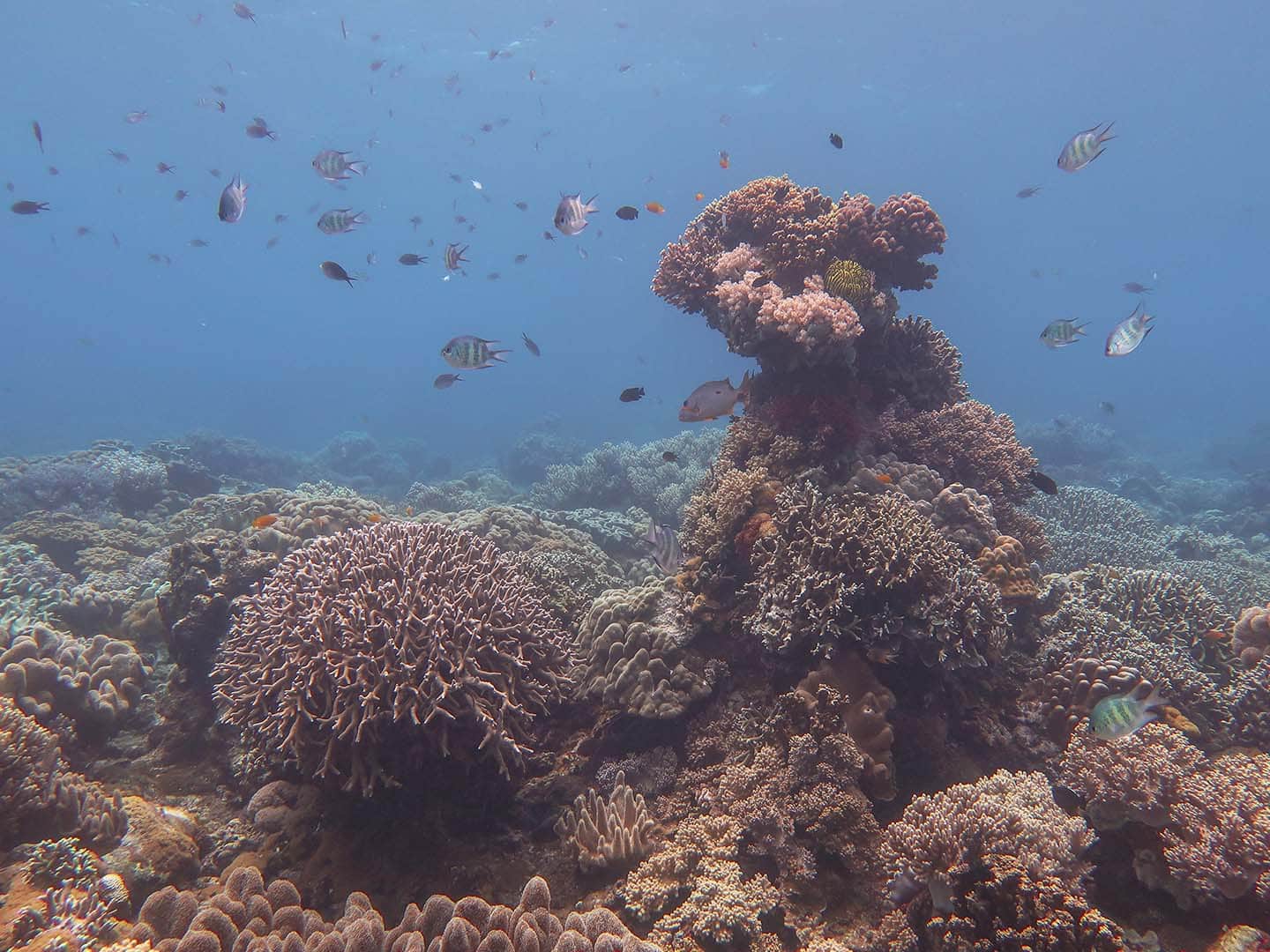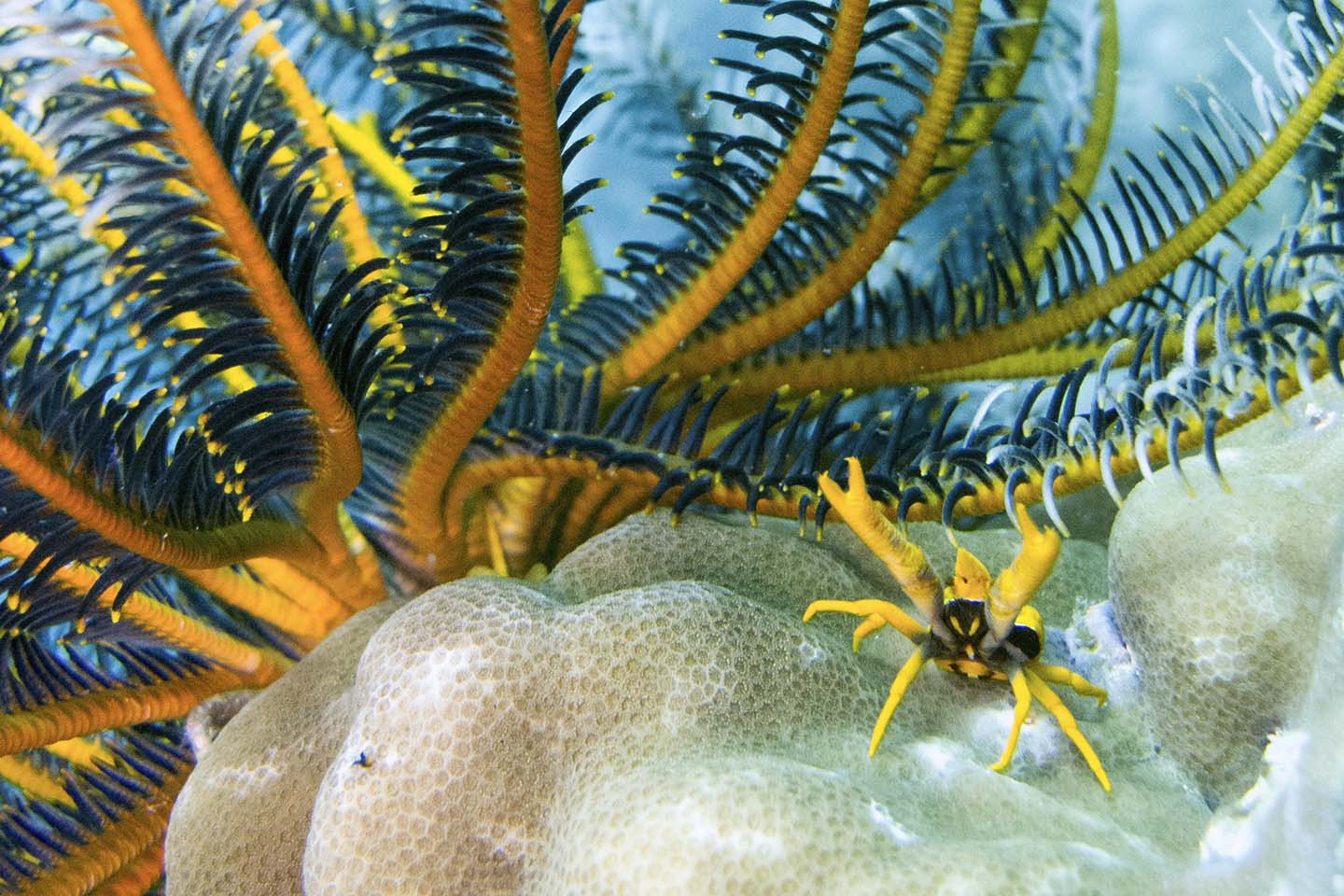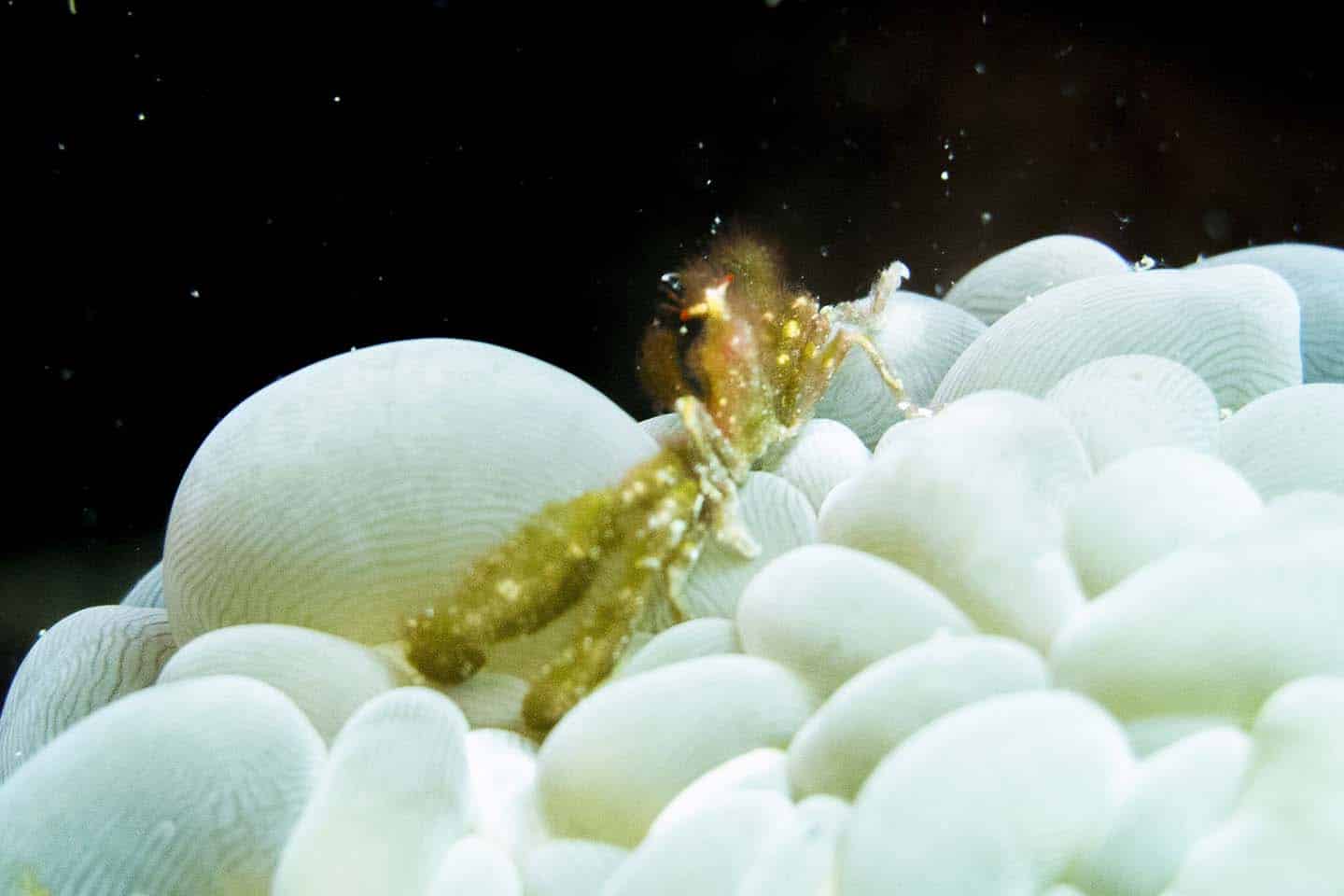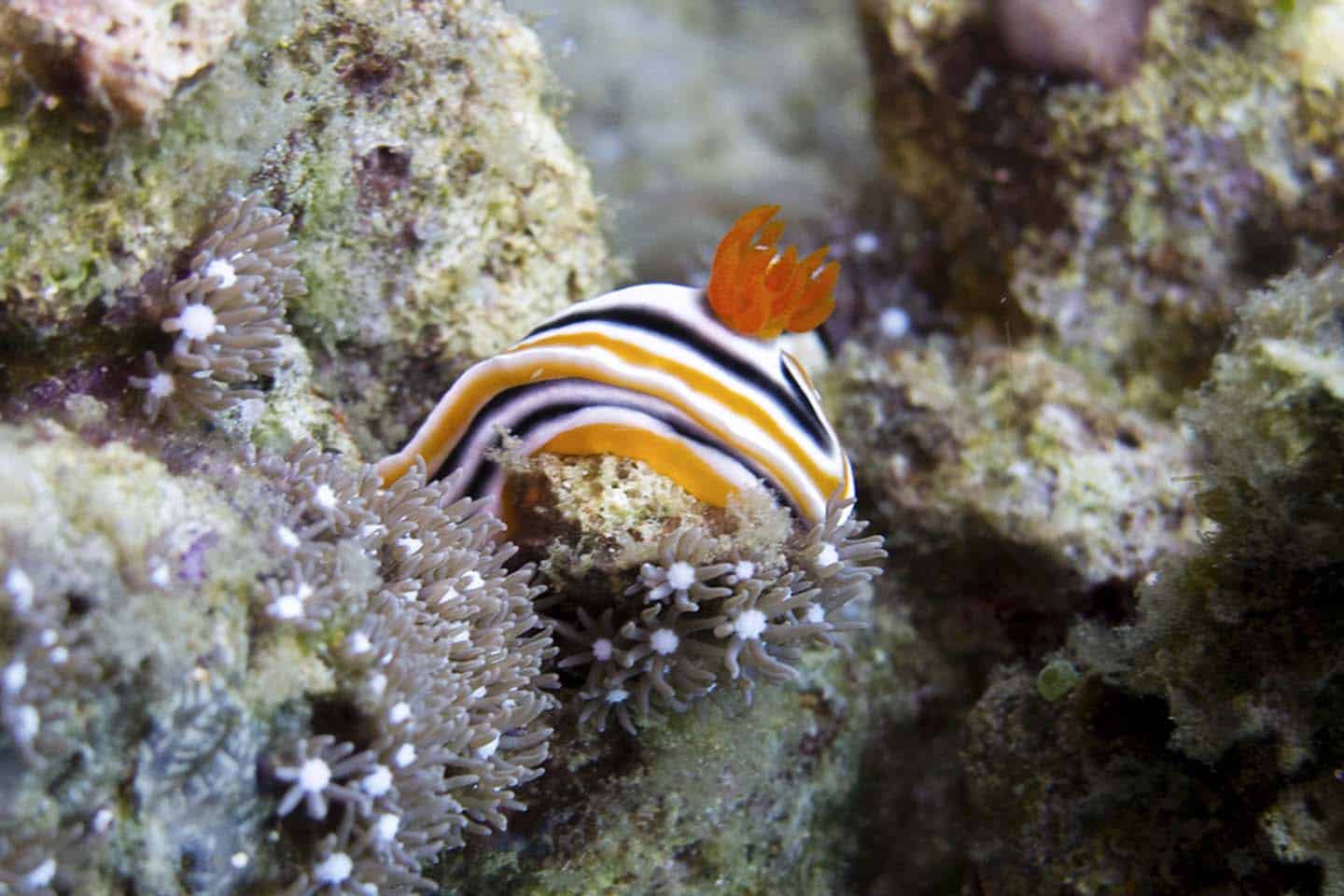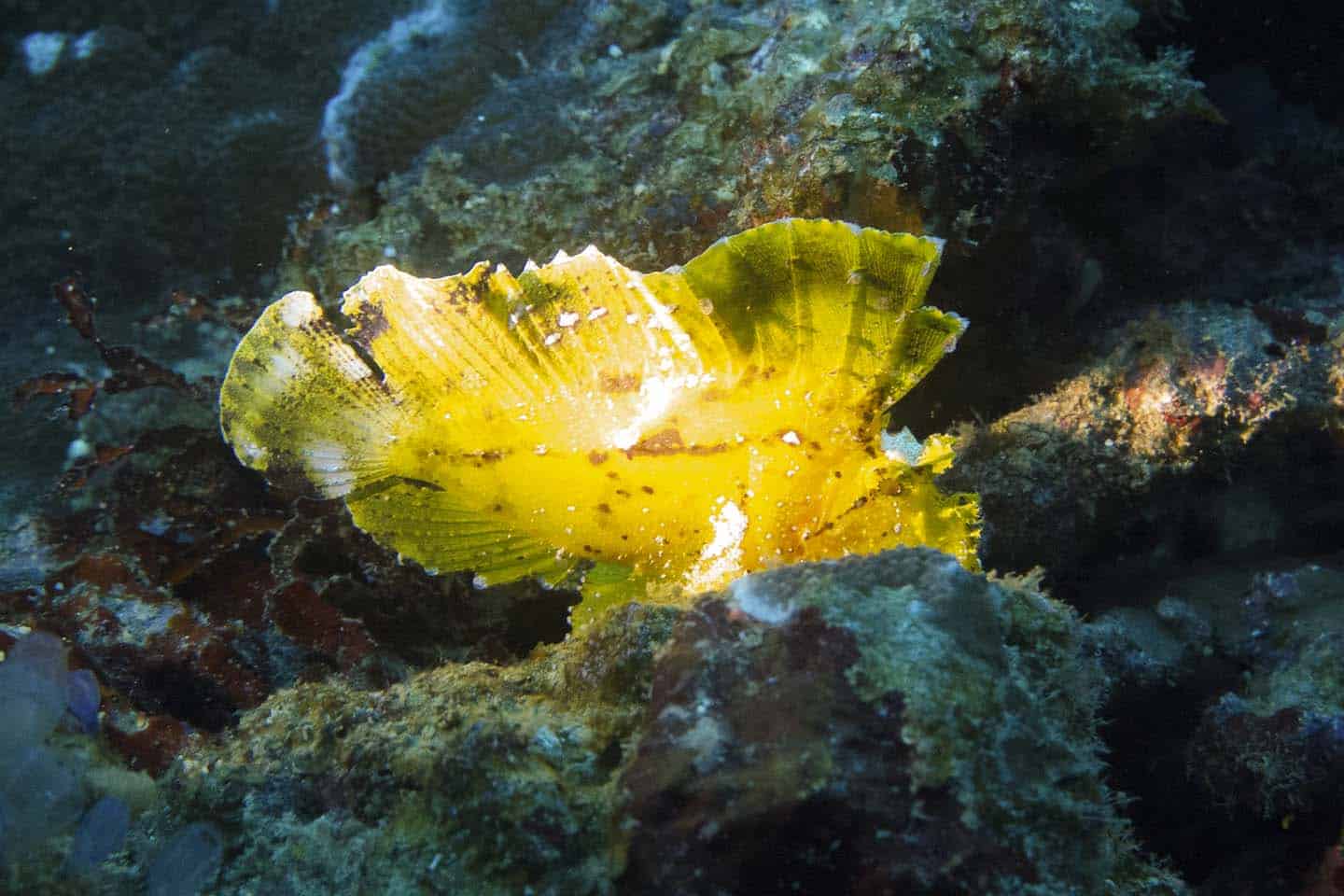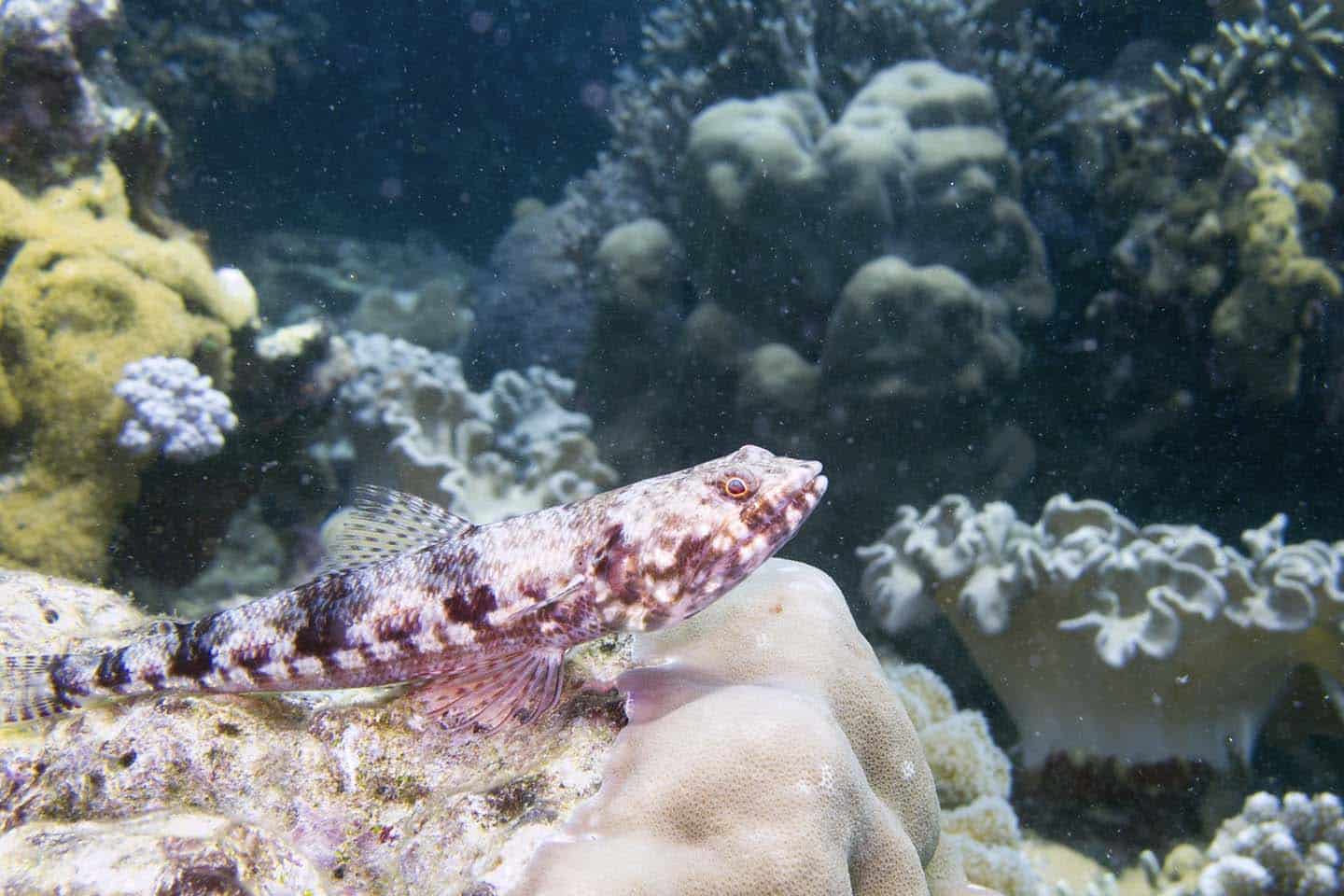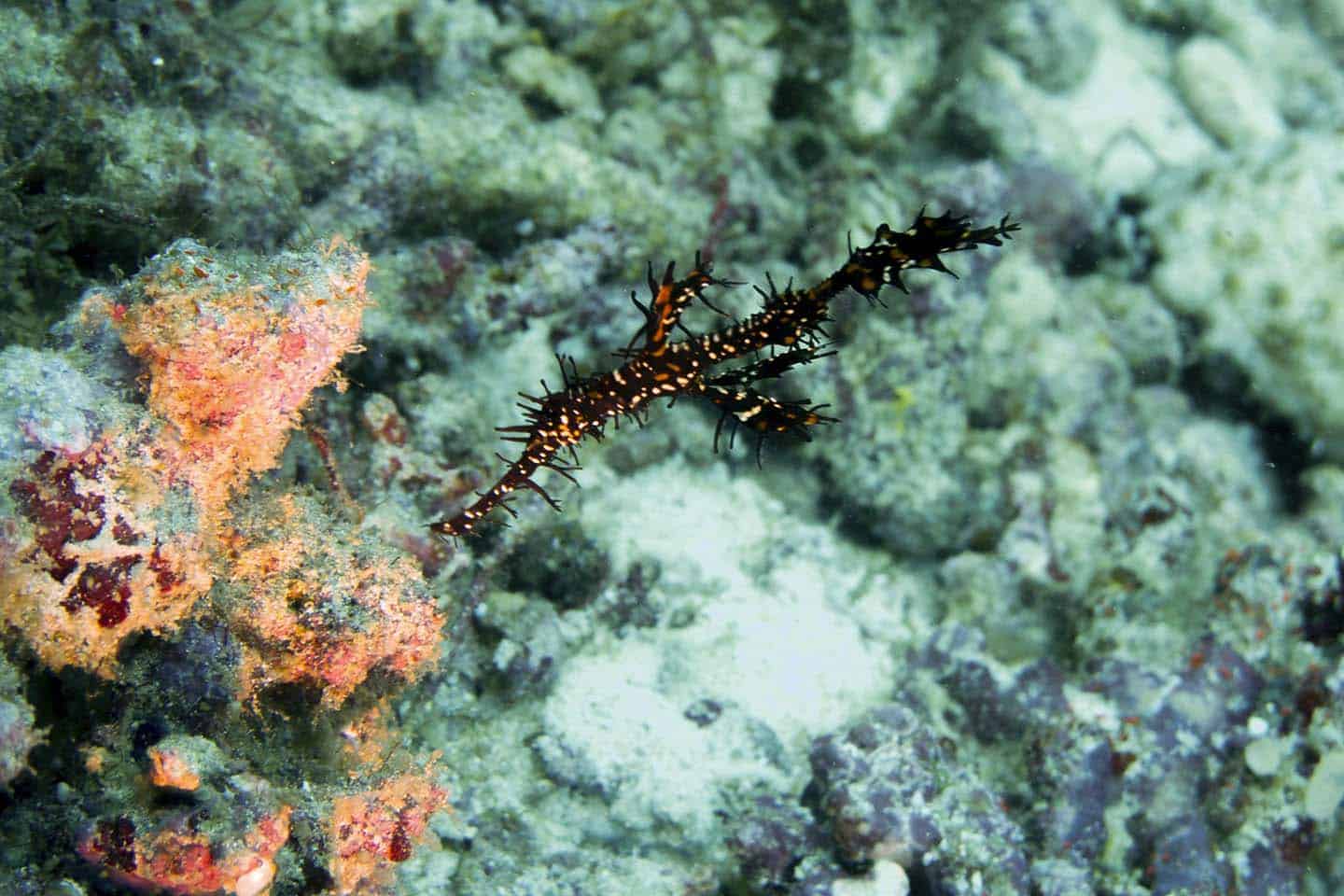 If you would like to know more about the other things you might see while diving in the Philippines, check out my post on 100 Marine Life in the Philippines that you must see.
Dive Shop in Dumaguete- Negative Review
The first time I scuba dived in Apo Island, the dive shop we went with was Harold's Dive Center. Since Jem and I had a good experience back then and we were staying in Dumaguete, we decided to go with the same shop.
Unfortunately, I would no longer recommend diving with them, since we did not have a good experience this time around.
Here was my most recent experience in July of 2019.
Disorganized
We were asked to go to the dive shop before 6:45AM to prepare gear and settle payments. Upon arrival, we were greeted by chaos. No one seemed to be in charge and we basically had to just ask random strangers / clients on what to do.
Apparently the boat was taking not only scuba divers but also snorkellers. There were about 12-15 divers and maybe the same amount of snorkellers. And everyone was crammed in their tiny office fixing the paper and making payments.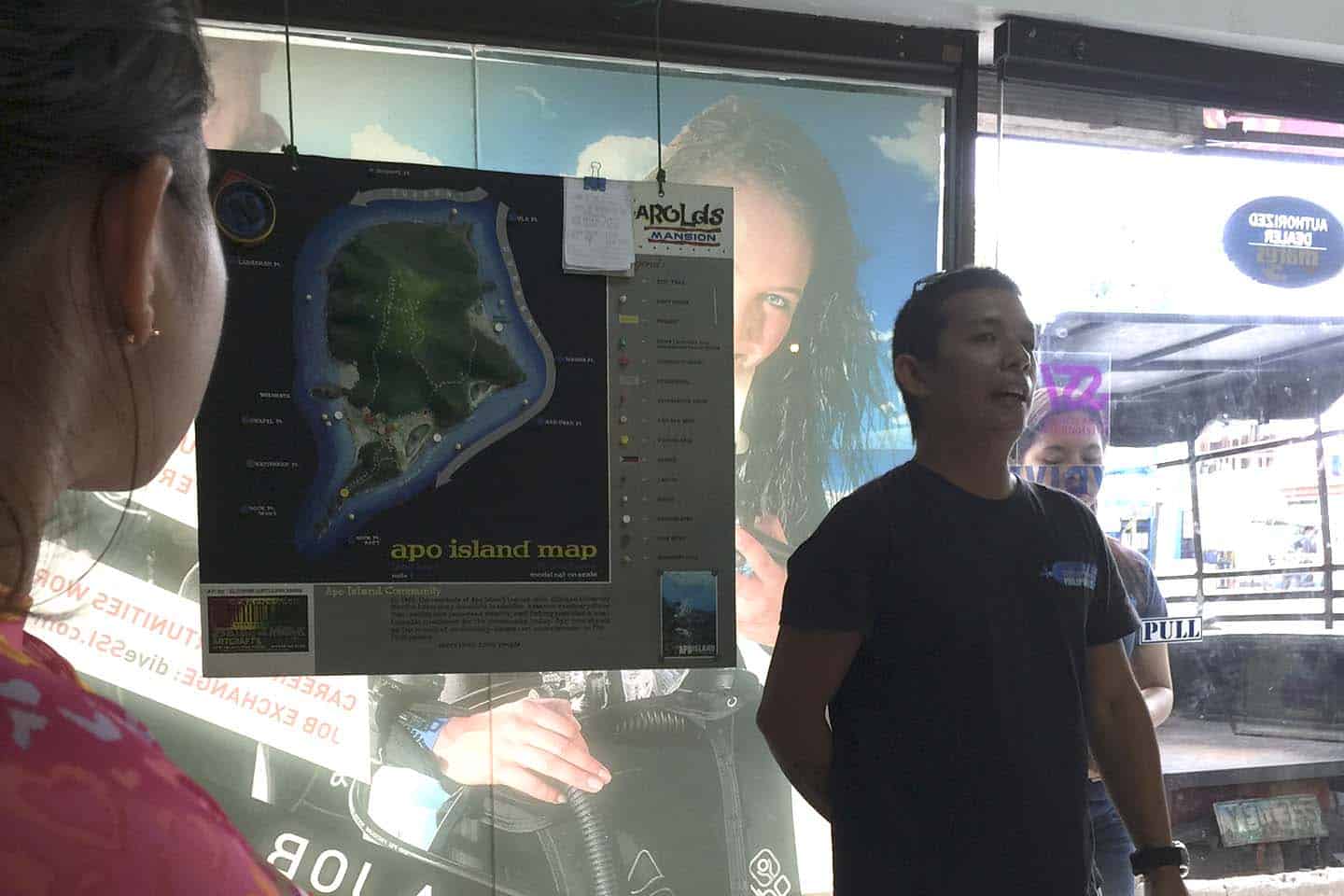 Waste of Time
Because of the number of people they were accommodating, it took time to process everyone. We did not leave Dumaguete city until 8 in the morning. In my experience with other shops, I'm usually advised to just go 30 minutes early to fix any pre-dive requirements.
When we asked when we were leaving, they could not give a direct answer. We were asked to just wait in their mini-bus. We finally left at 8 AM and arrived in Dauin at 8:30 AM.
You'd think we would load the boat right away and leave, but for some reason, we waited some more. We finally made it to Apo Island past 10AM.
Terrible Service
To top off our horrible start of the day, we were advised that we had to take our own dive crates to the boat. You can just imagine our shock. Not to be primadonna or anything, but in all my dive trips in the Philippines, I never had to bring the dive crate to the boat.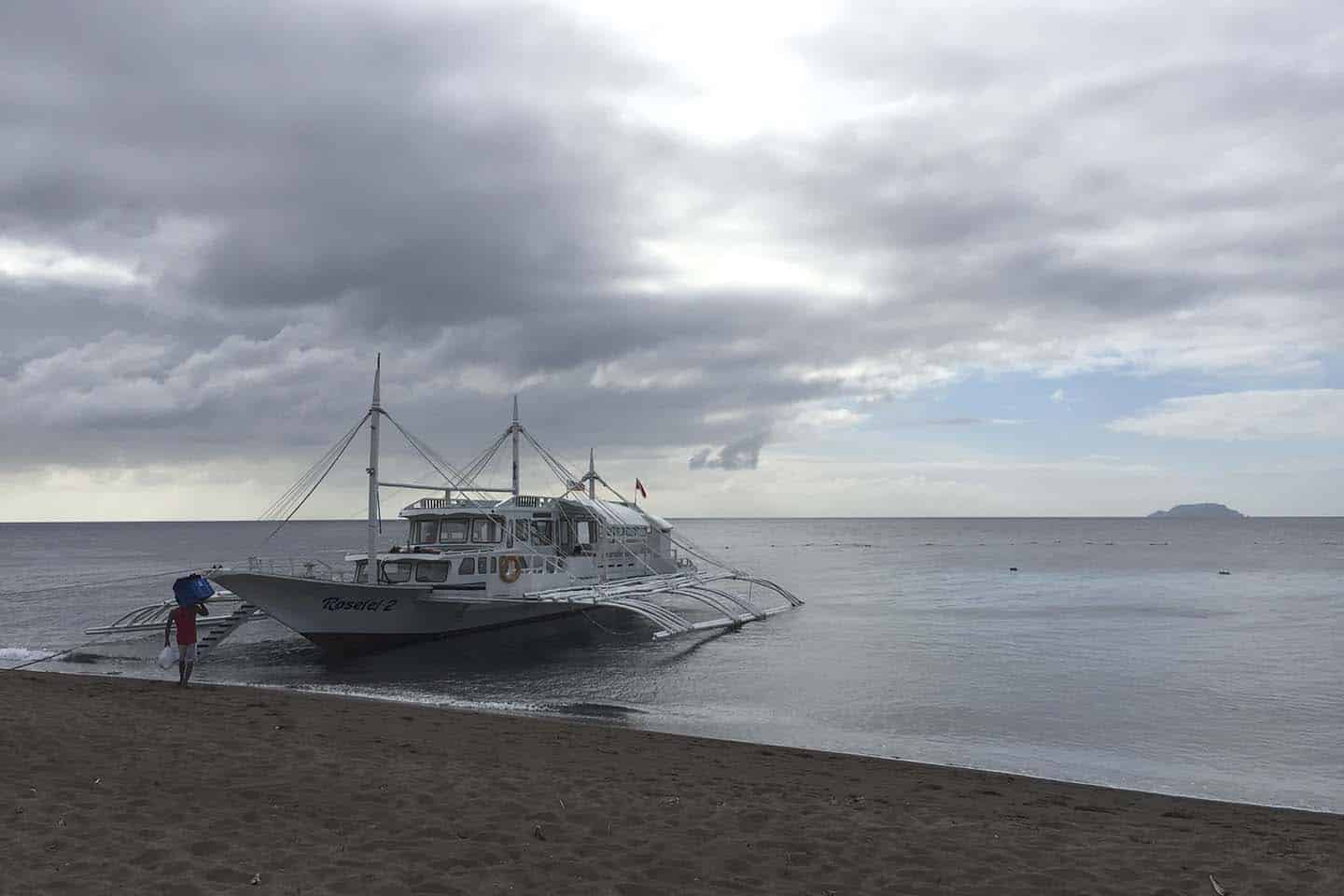 It is pretty much "concierge diving" in the Philippines. This means that it is standard practice that the dive shop takes care of loading and unloading the guest's gears to and from the boat. Some would even set up your tanks and gears for you. And others would even go to the extent of rinsing your gear.
Well, apparently, Harold's is an exception.
I don't mind carrying my own gear to the boat. But had I known this was their "new rule," I would definitely have left the dive crate and also think twice before booking with them. I was after all on vacation.
Over-crowded
When we arrived on board, it was obvious that the other divers and snorkellers were not happy with how things were moving. You can sense a very negative vibe and no one was managing the upset passengers.
The dives haven't even started and we were all grumpy, tired and hungry.
Unlike my first boat dive with them in 2015, it was a few scuba divers and there was so much space. Now, it was twice as many people and there was barely any room to move. Good thing the roof can be accessible so during surface intervals, we "escaped."
Their diver to DM ratio is 6:1 which is pretty large. But since I was diving with Jem and her workmates and they are experienced divers, I did not mind at first.
However, since there were 2 dive groups with the same ratio, diving in the same spot, it was overwhelming underwater. The other DM liked bringing his group near ours so you can imagine how chaotic and confusing it could get.
Some Additional Note
I must point out though that the kuyas (Filipino term for "older brother") and our Dive Master did their best to put us in a better mood after the morning's fiasco. Even if the dive shop staff told us a third dive might not push through, the DMs gave in to our requests for a third dive.
I also like that the packed food they served was in reusable containers. So no plastic!
---
I really try to be supportive of dive businesses, however, after this experience, I don't think I can subject anyone to the kind of service Harold's was giving to their customers.
Since I love promoting the Philippine as one of the best dive destinations in the world, I feel like I have to be honest with my experiences especially when they were not great, which is the case here.
It is very unfortunate that Harold's level of service has turned for the worse compared to my visit in 2015! My impression now is that they were trying to maximize their profits by accommodating as many snorkelers and divers in one boat. Thus, compromising the overall experience.
I do hope that they make big changes to improve, but for now, I am staying away from this dive operator.
Resorts for Apo Island Diving
Because I did not have a great experience with Harold's, here are some recommendations on where to stay and whom to dive with. I've listed hotels or resorts that offer scuba diving in Apo Island.
Check them out to see what fits your budget and travel style and don't forget to read the most current reviews to make sure that their services are still consistently the best!
Dive Resorts in Dauin for Apo Island Diving
I have personally tried Bongo Bongo when I did muck diving in Dauin. And would recommend them. The other dive resorts listed come highly recommended as well.
Dive Resorts in Zamboanguita for Apo Island Diving
Zamboanguita a municipality neighboring Dauin is also in Negros Oriental Apo island is only a few kilometers away and can be reached by boat in approximately 45 minutes. If you prefer to stay in this town, here are some dive shops that go to Apo Island:
Dive Resorts in Siquijor for Apo Island Diving
Some dive resorts also offer dive trips from Siquijor Island to Apo Island. This may be a bit more expensive due to the distance between the two islands, but it is an option if you want to access Apo Island without going through the Dumaguete route. Some dive operators also require a certain number of people to make it worth the trip.
Apo Island Liveaboards
Although there are no liveaboards exclusively for Apo Island, there are several liveaboards that include Apo Island in its itinerary.
Do check them out as they offer the best dives around the Visayas which included Apo Island.
If you are not familiar with what scuba diving liveaboards are, you can check out my post on liveaboard diving for beginners.
Atlantis Azores (8D/7N) Bohol Safari OR Cebu Malapascua
Bohol Safari: Moalboal – Pescador Island, Oslob & Sumilon Island, Balicasag Island, Panglao Island, land tour options, Half-Day Diving in Either Apo Island or Siquijor
Cebu Malapascua: Oslob & Sumilon, Moalboal, Pescador Island, Gato Island, Monad Shoal & Malapascua, Calanggaman Island, Balicasag, Panglao/Visit Bohol Chocolate Hills, Apo Island/Siquijor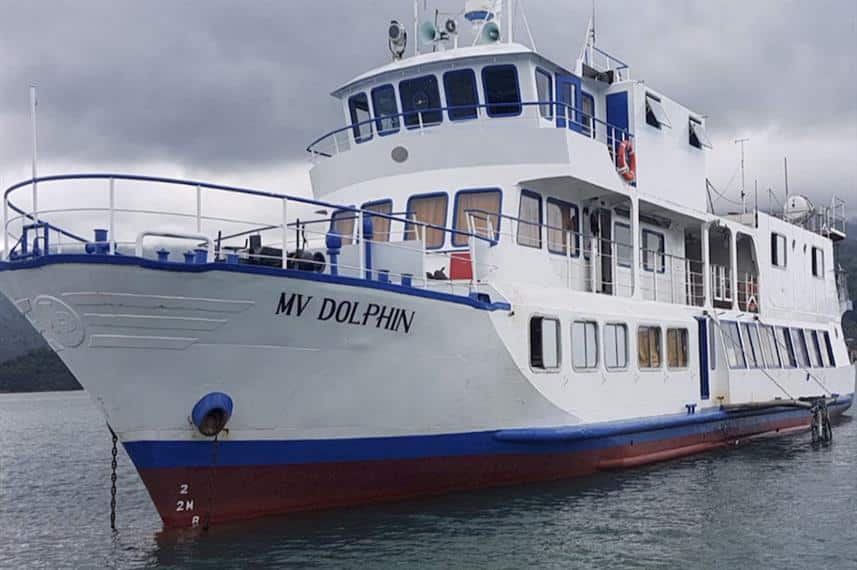 This liveaboard makes its way around the Visayas region. It visits Cabilao and Balicasag in Bohol, Apo Island and Dauin in Negros Oriental, and Moalboal, Pescador, Malapascua in Cebu.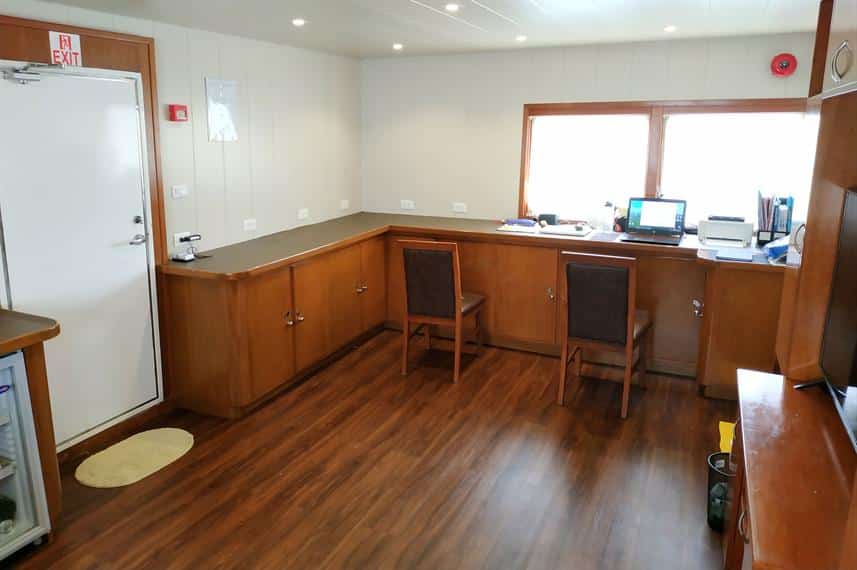 This liveaboard visits Moalboal, Pescador Island, Sumilon, Apo Island, Balicasag, Cabilao Island.
Moalboal 
Pescador Island 
Sumilon waters
Apo Island 
Balicasag in Bohol 
Cabilao Island, Bohol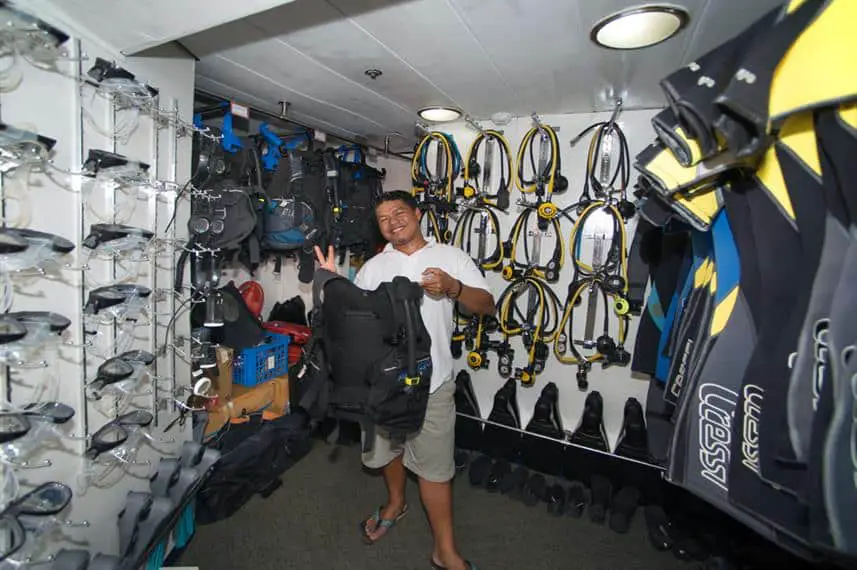 "Explore awesome marine sanctuaries and idyllic secluded islands like never before – away from the busy crowds. From the surface or deeper depths, experience nature at its finest. Our exclusive and unique itinerary takes us around Sumilon Island, Apo Island and the azure waters of Cabilao."
Philippine Siren (11D/10N) Malapascua and the Visayas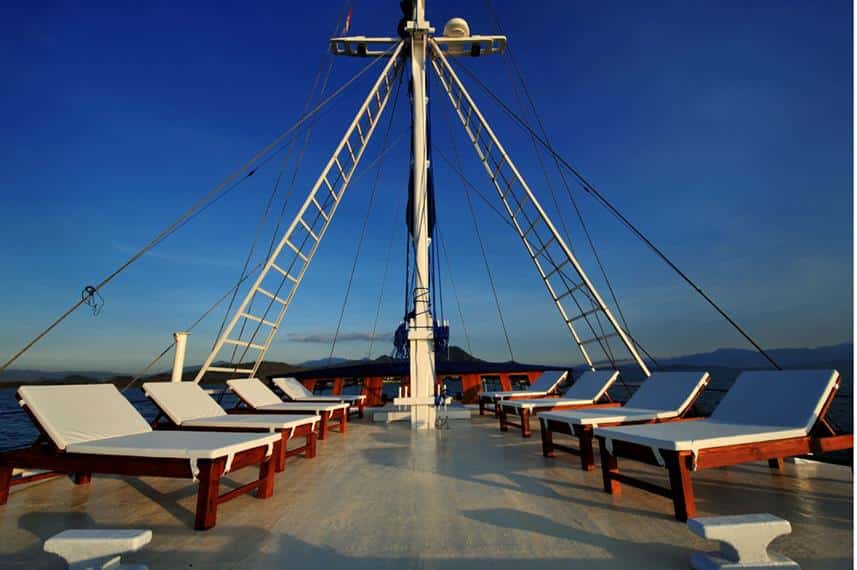 Trip Highlights include the following:
Malapascua Island dive sites (Monad Shoal, Bantigi, Kimud Shoal),
Gato Island dive sites (White Tip Alley, Nudibranch City, The Cave),
Malapascua Wrecks (Dona Marilyn & Tapilon)
Moalboal (Dolphin House Reef, Tongo Point, Turtle Bay & Serena House Reef)
Pescador Island
Sumilon
Apo Island (Coconut Point, Rock Point West, Boluarte)
Dauin (The Cars, Dauin North, Balicasag Island, Ginama-An, Ceres, Atlantis Sanctury, San Miguel)
Balicasag Island (Sanctuary, Divers Heaven/ Cathedral, Rico's Wall, Black Forest)
Cabilao Island (Cambiquiz, Paradise Wall, Lighthouse, Talisay Tree and South Point)
Olango Island & Mactan dive sites (Talima Reef & Shangri-la House Reef)
Seadoors (10D/9N) Visayas Odyssey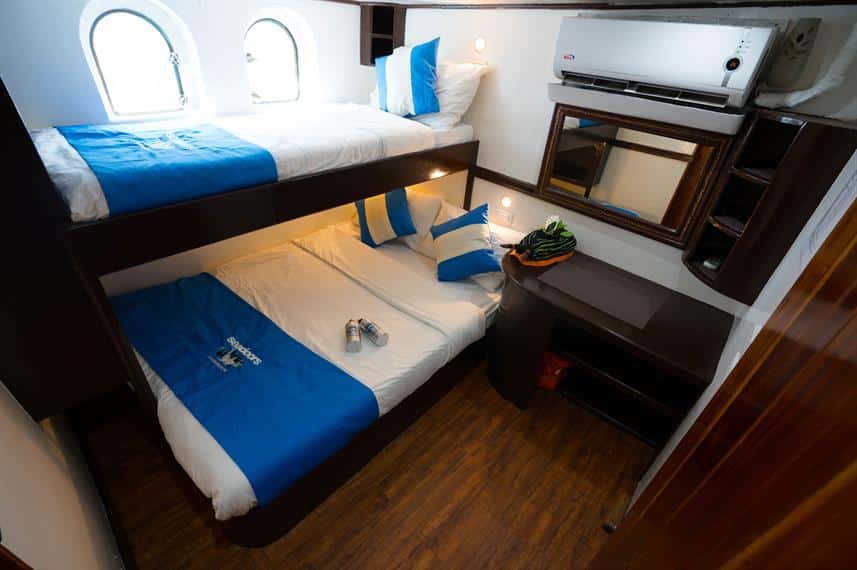 This cruise first visits Cebu to reach Malapascua for Thresher sharks in Monad Shoal, Dona Marylin wreck and Gato island. Then it goes to Southern Leyte for whale sharks in Pintuyan and the marine sanctuary in Napantao. Followed by Anda bay in Bohol and Apo Island in Negros oriental. On the way back to Cebu, dives in Cabilao and Oslob completes the liveaboard experience.
What to pack for Apo Island Diving
Here is the standard dive gear I bring while diving in the Philippines.
My Scuba Diving Gear
Regulator: Scubapro MK25 Evo, C300 and C200 2nd Stage
BCD: Aqualung Axiom
Mask: TUSA M-212 Freedom Ceos
Snorkel: TUSA SP-170 Platina Hyperdry II
Booties: Poseidon Pink Dive Boots
Fins: Problue
Wetsuit: Seavenger
Vest Hoodie: Scubapro Hybrid Hooded Vest
Dive Watch: Suunto D4i Novo
Dive Knife: Aqualung Blunt Tip Knife
Dive Leggings and Rash: Blue Adaptation Coral Sea Fan

My Underwater Camera Gear
Underwater Camera: Canon G7X Mark II
Underwater Camera Housing: Fantasea FG7XII
Video Lights: Big Blue AL1200XP
Underwater Action Camera: GoPro Hero9
360 Camera: Insta360 X3

> Canon G7X Mark II full review
> Insta360 X3 underwater camera review
> Scuba diving camera recommendations for beginners.

Dive Insurance
Divers Alert Network (DAN)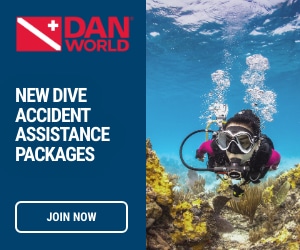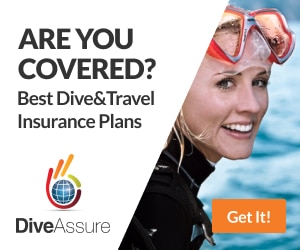 Need travel insurance for your trip? Get a quote from Safety Wing.
If you're traveling and diving in the Philippines for the first time, make sure to read my posts on
Ultimate Travel and Dive Guide to the Philippines
Philippine Packing List: What to Bring to Your Dive Trip.
How to get to Apo Island
To get to Apo Island in Dauin, Negros Oriental, you must first find your way to Dumaguete. Once in Dumaguete, you can easily travel by land to Dauin or Zamboanguita, then take a boat to Apo Island.
Below are the most common routes that travelers use to get to Apo Island if they are coming from Manila, Cebu, Bohol, or Siquijor.
Step 1: Go to Dumaguete, Negros Oriental
From Manila by Air
If you're coming from Manila, take a Cebu Pacific Air or Philippine Airline flight from NAIA to Sibulan Airport in Dumaguete, Negros Oriental.
Check Flights from Manila to Dumaguete here.
From Cebu by Air
If you're coming from Cebu, you can take a Cebu Pacific Air direct flight from Mactan International Airport to Sibulan Airport in Dumaguete, Negros Oriental.
Check Flights from Cebu to Dumaguete here.
From Cebu by Ferry
If you are coming from Cebu City, Cokaliong Shipping Lines, George and Peter Lines and Ocean Jet are some of the shipping lines that go from Cebu to Dumaguete and vice versa. Travel time is approximately 6 hours.
| | |
| --- | --- |
| Cokaliong Shipping Lines Route | Schedule |
| Cebu to Dumaguete | MON/ TUE/ WED/ FRI : 7 PM |
| Cebu to Dumaguete | SUN: 12 NN |
| Dumaguete to Cebu | TUE/ WED/ THU/ SAT/ SUN: 12 MN |
---
| | |
| --- | --- |
| George and Peter Lines Route | Schedule |
| Cebu to Dumaguete (via Tagbilaran) | MON /WED/ THU / SAT / SUN : 10 PM |
| Dumaguete to Cebu (via Tagbilaran) | MON/THU / FRI / SAT: 11 PM |
---
Another option is to take Ocean Jet from Cebu to Dumaguete. This route has a stop-over in Bohol first. Travel time is approximately 5 hours as it is a smaller and faster vessel.
| | |
| --- | --- |
| Ocean Jet Route | Daily Schedule |
| Cebu to Dumaguete (via Tagbilaran) | 5:10 AM and 9:10 AM |
| Dumaguete to Cebu (via Tagbilaran) | 9:50 AM and 2:30 PM |
Book your Cebu – Dumaguete Ocean Jet Ferry Ticket here.
From Liloan, Santander, Cebu by Ferry
If you find yourself in the proximity of Santander Pier in Liloan, Cebu you can take a Maayo ferry to Sibulan. When you get to Sibulan Port, you can take trike or multi-cab into Dumaguete.
| | |
| --- | --- |
| Maayo Shipping Route | Daily Schedule |
| Liloan, Cebu to Sibulan, Negros Oriental | 7:30 AM, 10:30 AM, 1:30 PM, 4:30 PM, 7:30 PM, 10:30 PM |
| Sibulan, Negros Oriental to Liloan, Cebu | 6:00 AM, 9 AM, 12:00 NN, 3:00 PM, 6:00 PM, 9:00 PM |
Contact Numbers: +63917-7107080
From Bohol by Ferry
From Tagbilaran Port in Bohol, you can take an Ocean Jet ferry to Dumaguete Port. Travel time is approximately 2 hours only.
Ocean Jet Route
Daily Schedule
Book Here
Tagbilaran, Bohol to Dumaguete, Negros Oriental
7:30 AM and 12:10 PM
TAG-DGT Ocean Jet
Dumaguete, Negros Oriental to Tagbilaran, Bohol
9:50 AM and 2:30 PM
DGT-TAG
Ocean Jet
There is a 15-kg baggage allowance allotted for each per passenger. If you're bringing dive gear and need extra luggage allowance, you will be charged a fee of Php15.00 per additional kilo.
From Siquijor by Ferry
From Larena, Port in Siquijor you can choose from several shipping lines that can take you to Dumaguete.
Take this route if you want to dive Apo Island via Negros Oriental. But, as mentioned earlier, some dive shops offer Apo island day trip dives from Siquijor.
The Montenegro Siquijor-Dumaguete Route takes about 1.5 hours.
| | |
| --- | --- |
| Montenegro Route | Daily Schedule |
| Larena, Siquijor to Dumaguete, Negros Oriental | 7:30 AM, 10:00 AM, 2:00 PM, 4:30 PM, 7:30 PM |
| Dumaguete, Negros Oriental to Larena, Siquijor | 5:00 AM, 7:00 AM, 10:00 AM, 12:00 NN, 2:00PM |
---
The Ocean Jet fastcraft Siquijor-Dumaguete Route takes about 50 minutes.
| | | |
| --- | --- | --- |
| Ocean Jet Route | Daily Schedule | Book Here |
| Larena, Siquijor to Dumaguete, Negros Oriental | 6:00 AM, 8:30 AM, 10:50 AM, 1:30 PM, 3:50 PM | SIG-DGT Ocean Jet |
| Dumaguete, Negros Oriental to Larena, Siquijor | 7:20 AM, 9:40AM, 12:20 PM, 2:40PM, 5PM | DGT-SIG Ocean Jet |
Important reminder: Ferry and Bus schedules in the Philippines are always changing and can be canceled due to bad weather. Please contact the shipping or bus lines to confirm schedules and rates.
Step 2: From Dumaguete – Go to Dauin or Zamboanguita
Hire a private car
You can ask your dive shop or hotel if they have car services to pick you up from Dumaguete. Dauin is about 30 minutes away from Dumaguete while Zamboanguita is about 45 minutes away.
Take a bus
Once you're in Dumaguete, you can also take a Ceres Bus to Dauin. Go to the Main Bus Terminal in Dumaguete and look for a Bus going to Bayawan, Sipalay or Hinobaan. This was the route I took and I remember paying less than Php50 for the one way trip.
Once in Dauin, I asked the bus to drop me off the Chooks to Go along the highway. From there, I walked to Bongo Bongo Divers. Or you can hire a trike to take you to the resort of your choice.
If you're heading to Zamboanguita, you can ask the driver to drop you to the area closest to your dive shop. You can also ask to be dropped off at Malatapay Market. Here you can find boats that can take you across to Apo Island.
Step 3: Go to Apo Island
From the Municipality of Dauin or Zamboanguita, you can go to Apo Island, well at least dive Apo Island via the dive shop of your choice or go to Apo Island itself from boats at Malatapay market.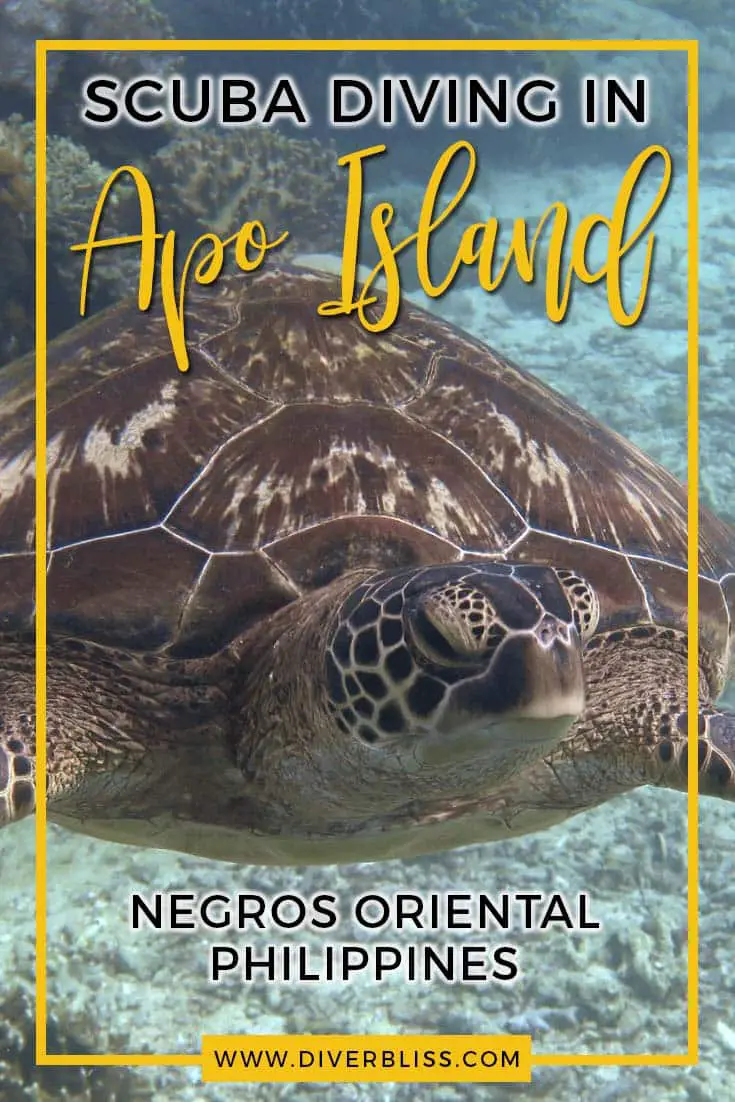 I hope you find this guide helpful! If you are diving Apo Island don't forget to scuba dive in Dauin too!
Have you visited Apo Island? Other than the turtles, what are you looking forward to?