Last October 2021, I finally got the chance to go scuba diving in Limasawa island. This has been on my dive bucket list ever since I've heard that it has amazing diving and not a lot of people have visited this place.
I was able to dive in Limasawa Island through Sogod Bay Scuba Resort. I made sure that part of my travel itinerary included a day trip to Limasawa Island.
If you plan to scuba dive in Southern Leyte, make sure to include Limasawa Island as one of the places to explore underwater!
Limasawa Island Location
Limasawa Island is a small island in the Visayas Region in the Philippines, near the province of Southern Leyte. It sits about 6 kilometers (4 miles) from the southern tip of Leyte, just outside the mouth of Sogod Bay.
The island can only be accessed by boat. Bankas or boat outriggers depart from Padre Burgos Pier to Limasawa Island every day.
Limasawa Island History
Limasawa Island is believed to have historical significance to Filipinos and Catholicism.
It is believed that When Ferdinand Magellan discovered the Philippines in 1521, Limasawa was among the first islands he visited.
On March 31, 1521, Father Pedro de Valderrama officiated the first Easter Sunday Mass on Limasawa Island in the Philippines. This was also the first Mass in the Far East.
There are conflicting accounts when it comes to the history of Limasawa Island as these happened 5 centuries ago. And how Limasawa got its name has different story versions as well.
My favorite one was a case of lost in translation.
When the Spaniards landed and made an inquiry on the name of the island, the natives could not understand them. In the exchange, the locals must have mentioned that the rajah of the island, Rajah Humabon, had five wives- Lima Asawa.
The Spaniards must have assumed that this was the name of the island and from then on started calling it Limasawa.
I bet, that had the monogamous Catholic colonizers known that it was refering to five wives they probably might not have named the island as such!
Present-day Limasawa Island
Today, Limasawa island is still inhabited. It is home to more than 6000 citizens. They are a municipality belonging to the province of Southern Leyte.
In 1994, President Fidel V. Ramos approved Republic Act No. 7822 declaring Limasawa as a Tourist Zone.
You can stay on the island itself as there are hostels and resorts. You can also visit historical and religious landmarks as well as beaches and lagoons.
But if you ask me, one of the best things you can experience on the island is scuba diving.
Scuba Diving Limasawa Island
If you want to go scuba diving in Limasawa Island, you will have to find a dive shop in Southern Leyte to take you. Limasawa island does not have its own dive shop or dive resort.
Not all dive resorts in Southern Leyte might be available to go to Limasawa Island. They might require a certain number of divers for trips to push through or might not offer it at all due to distance.
I went with Sogod Bay Scuba Resort and highly recommend them. You can read my experience with them in this review.
On the day we were scheduled to go to Limasawa island, the weather was not so great that I thought they would cancel our trip. A thunderstorm raged on from night until dawn, but thankfully the rain eased up a bit by breakfast.
Sogod Bay Scuba Resort assured us that it would be safe to travel to Limasawa even with the rain.
We started boarding the boat by 8:30 am and by 9 am we were on our way to the island of Limasawa.
Travel time was about 30-45 minutes from the resort to Limasawa.
Dive Sites in Limasawa Island
Based on my research, there are at least 7 dive spots around Limasawa Island, namely:
Bus Stop
Adrian's Wall
Zack's / Gunther's Wall
Bujong Shoal
Lighthouse South
Limasawa Pier
Hank's Boulders
You can check this dive site map below on the estimated vicinity of each dive site in Limasawa Island.
Unfortunately, I could not find the exact coordinates of the sites. This is only based on other dive maps I found online.
In some dive maps, the area on the east side of the island is called Gunther's wall. It was named after Gunther, the owner of Southern Leyte Divers and the diver who discovered the site.
According to Darlene, owner of Sogod Bay Scuba Resort, Gunther had actually named the two sites Adrian and Zack after his kids. So some dive sites maps may use Gunther or Zach interchangeably but they refer to the same area in Limasawa.
Zack's Cove aka Gunther's Wall
Our first dive was at Zack's cove which is located on the east side of the island. It was an easy dive with hardly any current. The dive site is a series of small coves with vertical rock sides that descends up to 40 meters (130 feet).
You can expect to find the wall and coves covered in colorful corals, sponges, and gorgonian sea fans. Tiny reef fishes like chromis, anthias, fusiliers, damsels, sergeant, wrasses, playfully swim in and out of the crevices. If you look close enough you can also find the occasional nudibranchs, blennies, gobies, shrimps, and crabs.
While the recommended depth is to go down up to 20 meters (60 feet). Our dive guide took us to 24 meters (72 feet) to see a yellow pygmy seahorse on a sea fan.
Adrian's Cove
Our second dive was at Adrian's Cove where divers descend inside the nearby cove and follow the contour round onto the wall. Similar to Adrian's wall you can expect to find a healthy reef with diverse marine life.
I particularly loved the purple anthias in this spot and the number of corals on this site. There is also a small swim through which makes the site distinctive and memorable.
At 5 meters, the safety stops in both dive sites were fantastic as there were corals and reef fishes and every direction.
Between the two sites, I enjoyed this dive site more but it could also have been because the visibility was better on the second dive.
Even if you are not a scuba diver, no doubt you will enjoy snorkeling and freediving in Limasawa Island. The underwater landscape and sea life are simply outstanding.
If you'd like to learn more about the marine life you might encounter in Limasawa, read these posts:
13 Dangerous Sea Creatures in the Philippines
Marine Life in the Philippines: 100 Sea Creatures You Must See
Water Visibility in Limasawa Island
Visibility on Limaswa Island ranges from 10 to 30 meters (30 to 100 feet).
But because it was raining, there was a lot of particles in the water from the island's runoff. There were some areas where the surface and up to depths of 10 meters had really bad visibility. The deeper we were the visibility improved.
Water Temperature in Limasawa Island
Water temperature in Limasawa can range from 24-30 °C (75-86 °F).
At the time of our visit in October 2021, water temperature was 29°C (84 °F). I was comfortable wearing dive leggings, a rashguard, and a 1.5 mm neoprene vest.
Best time to go diving in Limasawa Island
Scuba diving in Limasawa Island can be done the whole year-round.
However, during the months of November to March which is the "Amihan" season or North East Monsoons, crossing seas can be a bit choppy.
Recommended reading:
Amihan and Habagat: Diving Seasons in the Philippines Explained
Best Time To Dive in the Philippines + Monthly Guide on Where to Go
Liveaboard diving in Limasawa Island
You can also experience diving in Limasawa Island through liveaboard vessels that have a Visayas route.
These liveaboards include Limasawa in their itinerary as well as other hard-to-reach places in the region. Some liveaboards also include scuba diving in Napantao Marine Conservation, which I also recommend.
If you have limited time and want to experience the best of the best in the Visayas, doing a liveaboard is one of the best ways to do it.
Many of these Visayas liveaboards visit 2-3 different provinces at a time so rather than wasting your time traveling on land, you can spend your vacation diving instead.
What to pack for Limasawa Island Diving
Here is the scuba equipment and dive gear I bring while diving in the Philippines.
My Scuba Diving Gear
Regulator: Scubapro MK25 Evo, C300 and C200 2nd Stage
BCD: Aqualung Axiom
Mask: TUSA M-212 Freedom Ceos
Snorkel: TUSA SP-170 Platina Hyperdry II
Booties: Poseidon Pink Dive Boots
Fins: Problue
Wetsuit: Seavenger
Vest Hoodie: Scubapro Hybrid Hooded Vest
Dive Watch: Suunto D4i Novo
Dive Knife: Aqualung Blunt Tip Knife
Dive Leggings and Rash: Blue Adaptation Coral Sea Fan

My Underwater Camera Gear
Underwater Camera: Canon G7X Mark II
Underwater Camera Housing: Fantasea FG7XII
Video Lights: Big Blue AL1200XP
Underwater Action Camera: GoPro Hero9
360 Camera: Insta360 X3

> Canon G7X Mark II full review
> Insta360 X3 underwater camera review
> Scuba diving camera recommendations for beginners.

Dive Insurance
Divers Alert Network (DAN)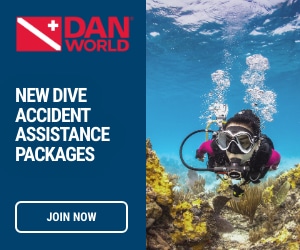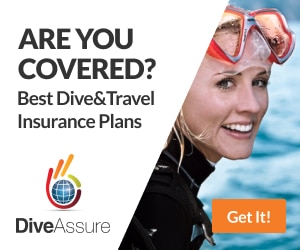 Need travel insurance for your trip? Get a quote from Safety Wing.
If you're traveling and diving in the Philippines for the first time, make sure to read my posts on
Ultimate Travel and Dive Guide to the Philippines
Philippine Packing List: What to Bring to Your Dive Trip.
Pin this for later!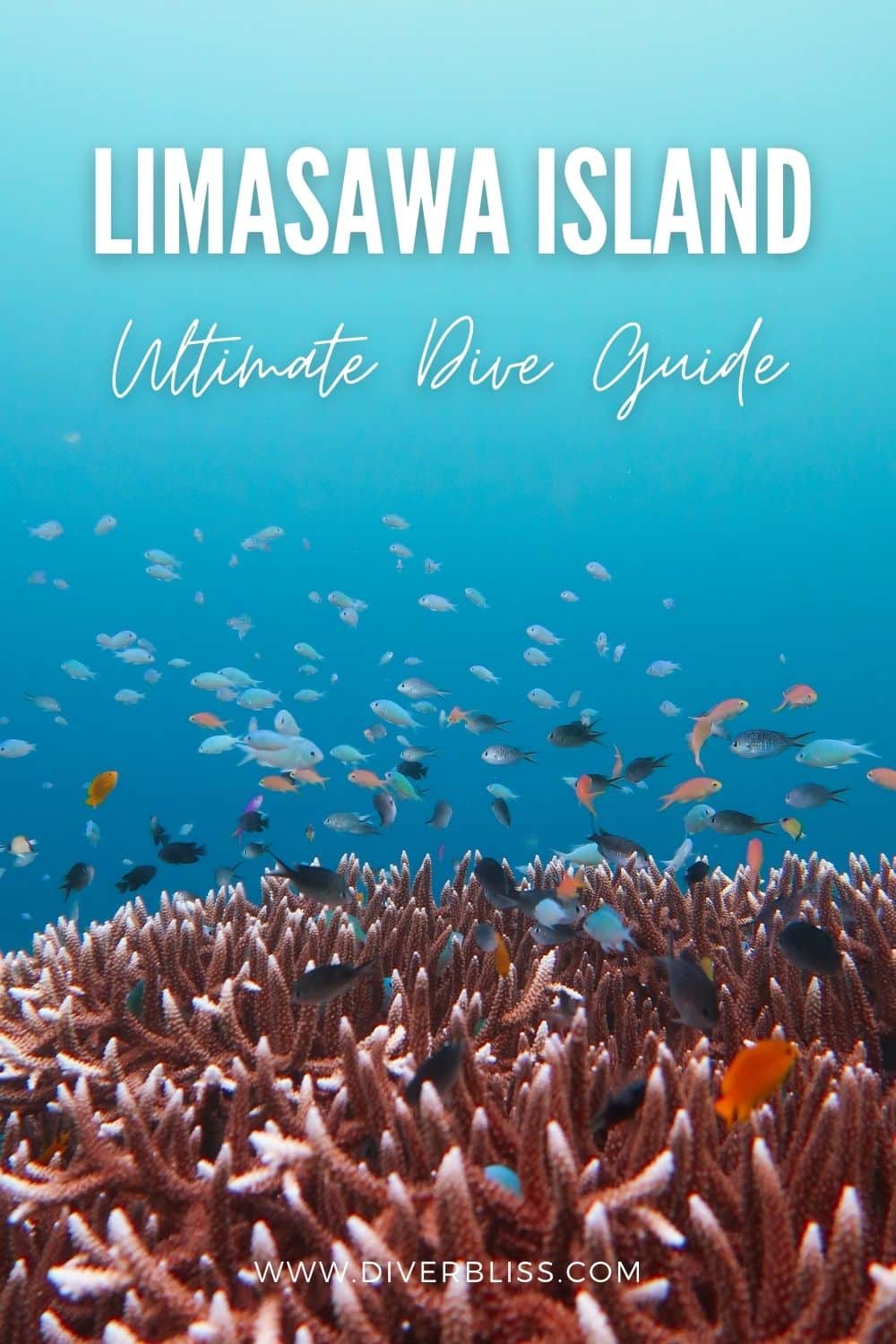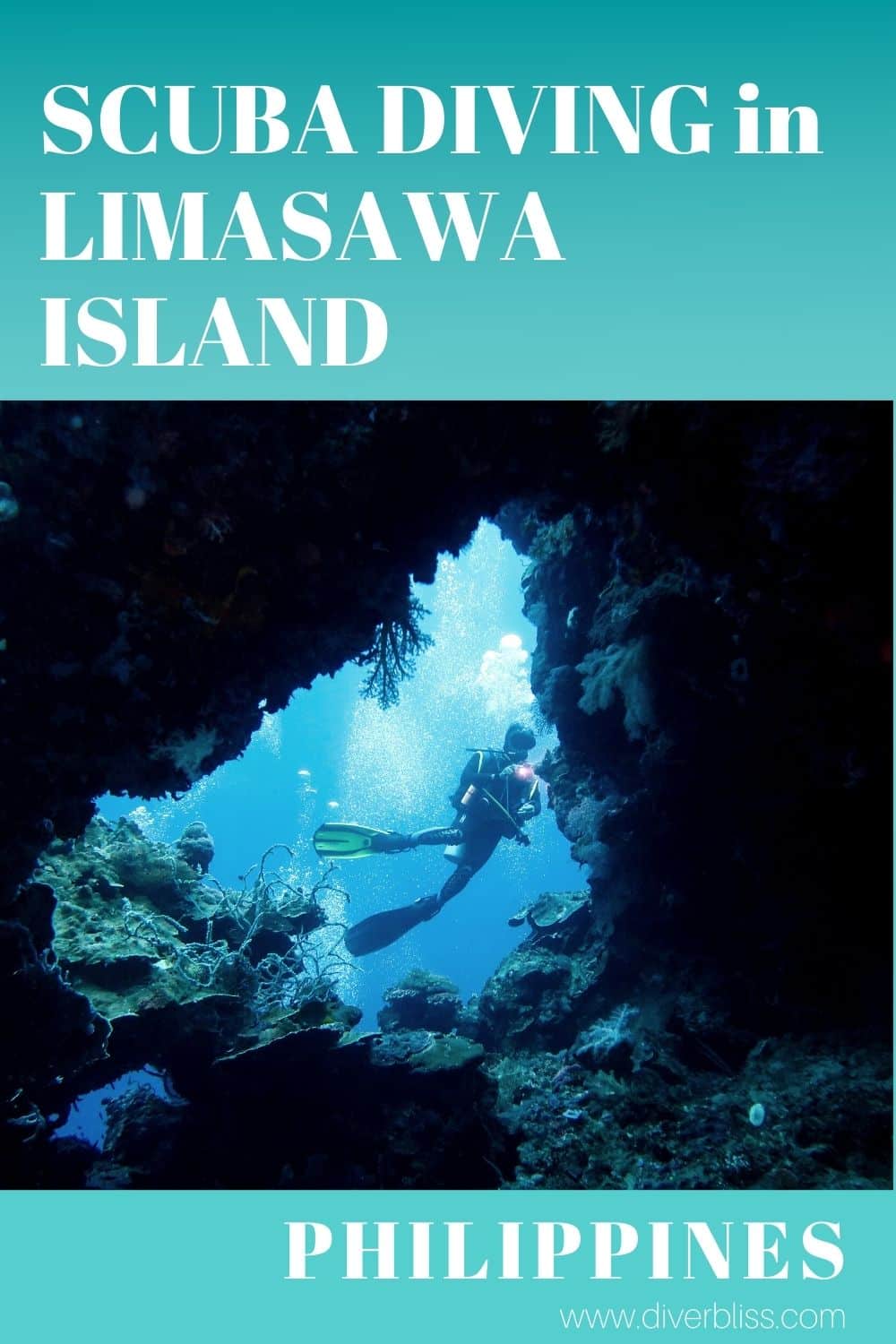 If you ever find yourself in Southern Leyte, make sure to pay Limasawa Island a visit.
Whether you're the religious type or not, scuba diving in Limasawa will give you a spiritual experience like no other. No doubt this place has been graced by God not just 500 years ago but even to this day.
It was absolutely divine. For sure it is one of the best places to scuba dive in the Philippines!
Have you gones scuba diving in Limasawa Island? What was your experience like? Will you add Limasawa Island in your bucket list? Leave a comment below!