Planning a dive trip to the Philippines and not quite sure about where to go and what to do? Here's a Dumaguete Siquijor itinerary for 7 days in the Philippines.
I have visited these two provinces of the Philippines twice with my usual dive buddy, Jem, but in shorter durations and with lesser dives. So, I decided to come up with this longer Dumaguete Siquijor Itinerary that will allow you to experience both diving and other activities known in the area for the span of 1 week.
If it will be your first time to visit my country, do check out my comprehensive guide to traveling and scuba diving in the Philippines.
Below you will find a day to day schedule with helpful links and tips on how you too can do the same Dumaguete Siquijor Itinerary.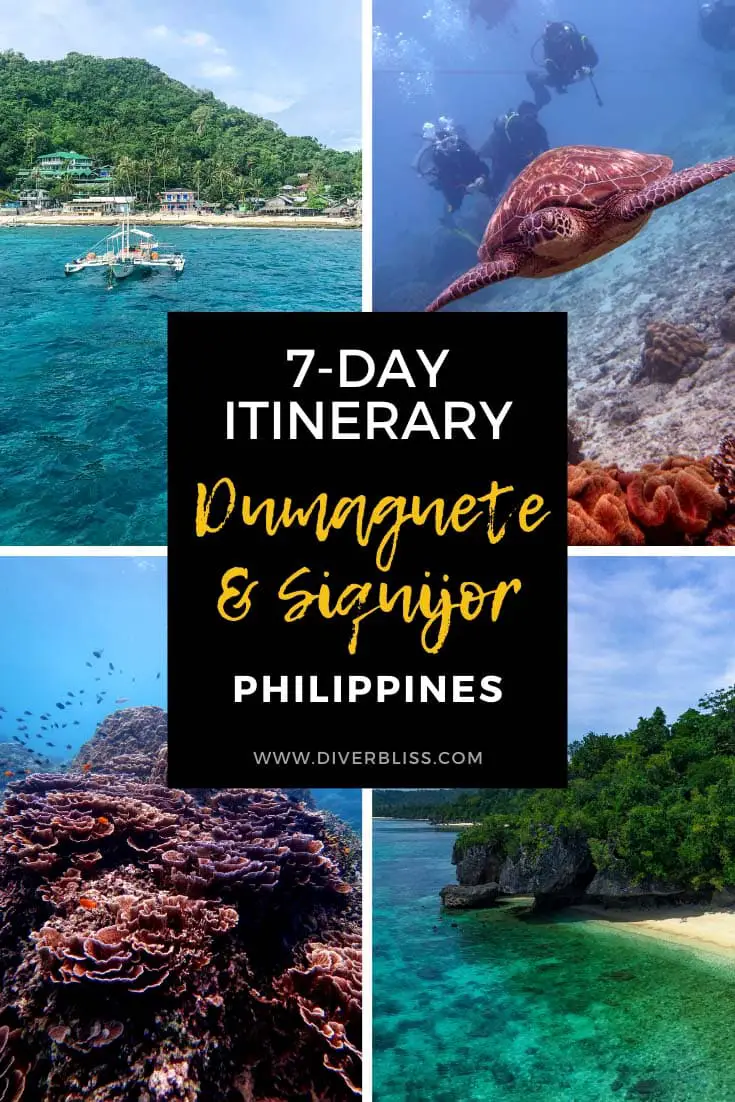 Please note that I specifically made this Dumaguete Siquijor itinerary with scuba diving in mind. After all this is a scuba diving blog!
If you are not a scuba diver yet, why the hell not?! Just kidding 🙂
For non-diver who want to use this itinerary, you can opt to replace the daily dive schedule with other activities that you enjoy instead, like snorkeling, beach bumming, or hiking.
You can also look into a scuba diving trial also known as Discover Scuba Diving. I highly recommend diving in these parts of the Philippines.
DAY 1: Travel to Negros Oriental
The Dumaguete Siquijor Itinerary starts in Negros Oriental.
There are no direct international flights to Negros Oriental. Most likely you will be coming from either Manila or Cebu and landing in Dumaguete Sibulan Airport.
From the airport, you can go straight to Dauin where most of the diving will take place.
Check in to your resort of choice. Here are some suggestions on where to stay in Dauin:
Depending on what time you arrive, you can just take the rest of the day to rest or just chill or start diving already!
DAY 2: Scuba Diving in Dauin
One of the best things you can do in Negros Oriental is to go scuba diving. If you have not done muck diving before, Dauin is a great place to do it.
You can find more information about diving in Dauin in my previous post about it.
You can do three dives during the day and then a night dive in Dauin with this 7-day Philippine itinerary I made. If that is not enough you can squeeze in a few more dives the day before or the day after.
DAY 3: Scuba Diving in Apo Island
Another special feature of Dauin is Apo Island. This marine protected island is popular not only to scuba divers but also to snorkelers or freedivers. Here you will find a healthy and thriving reef.
Ocean lovers enjoy visiting this part of Negros Oriental because it's one of those places where you are sure to spot sea turtles!
You can read my travel and dive guide to Apo Island to find out more about this amazing location.
Most dive shops do two dives around Apo Island, but some might offer up to three dives depending on the package you choose.
DAY 4: Travel to Siquijor
After having your fill of diving in Dauin, you can make your way back to Dumaguete City and catch a ferry to Siquijor Island. There are ferries that cross between the two islands as early 5 AM.
In the morning, you can check out from your accommodations in Dauin and then head straight to the Ferry Terminal. You should arrive in Siquijor by noon to check in to your accommodation of choice.
You can check out Agoda.com for possible locations on where you can stay in Siquijor
The afternoon can be spent just relaxing. If you're excited, you can go diving too.
DAY 5: Scuba Diving in Siquijor
Day 5 is more diving for you! You can read my travel and dive guide to Siquijor if you need more information about it.
You can also do three dives in the morning and one night dive in Siquijor. The itinerary I made is very much flexible. So if you feel four dives is not enough, you can squeeze in more dives the day before or after.
DAY 6: Explore Siquijor
The island of Siquijor is gaining popularity among travelers because of the places you can visit this island. Aside from scuba diving, there are many tourist spots you can visit. Of course, you can spend the day with more diving, but Siquijor has other non-diving activities.
What we did was hire a tricycle to take us to these places. You can also rent a motorbike if you have the license to use one.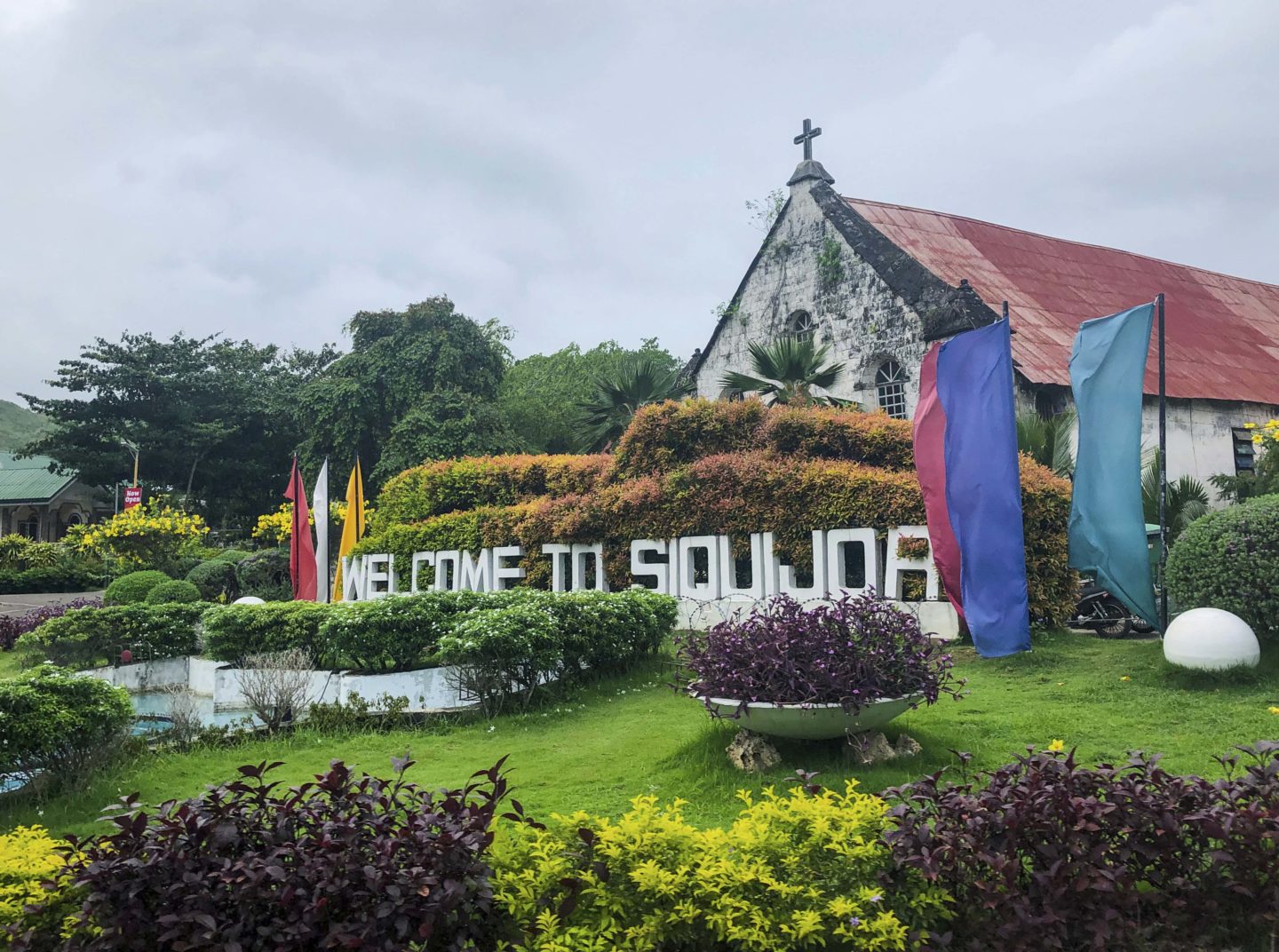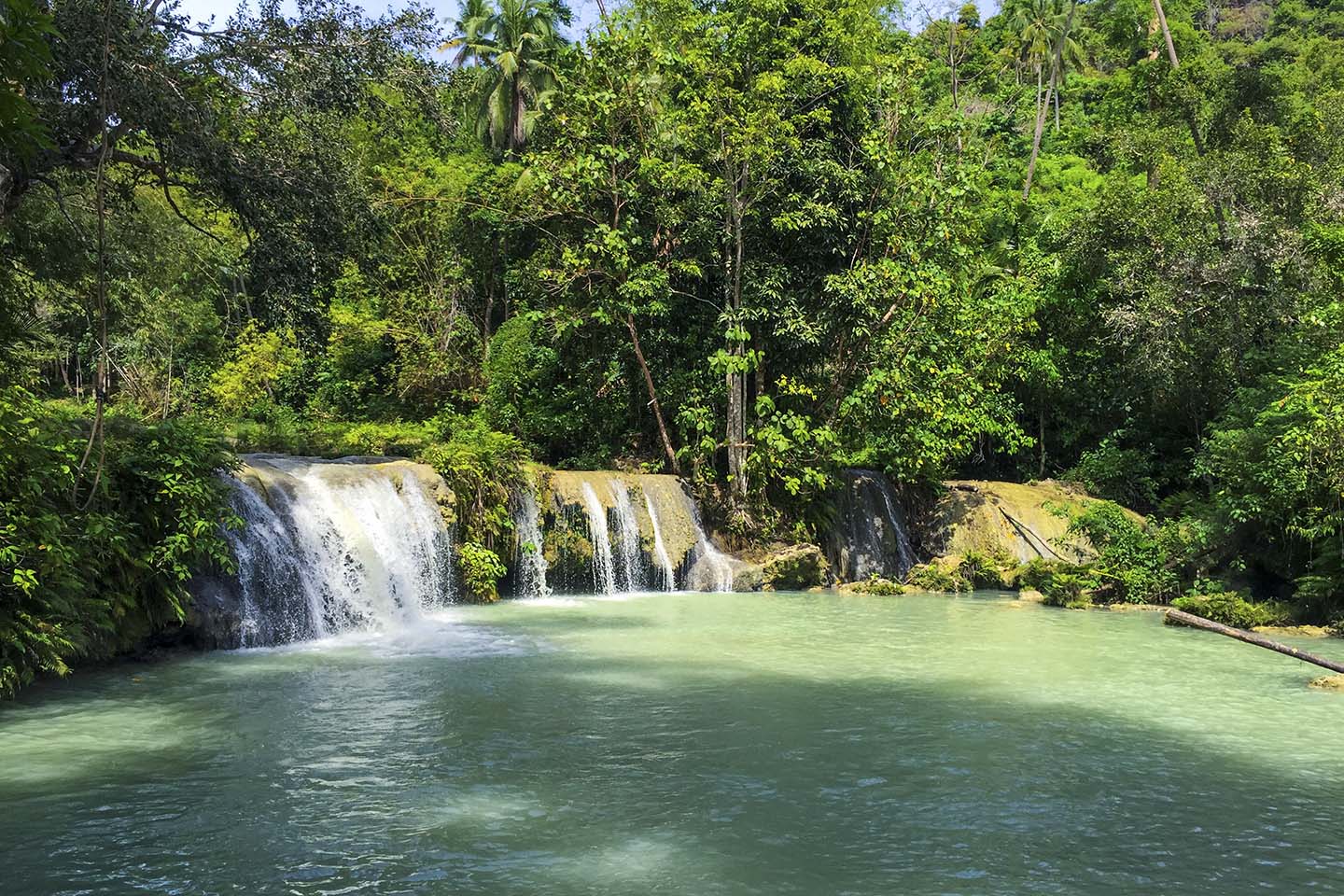 Aside from these places you can also visit the following:
Century-Old Balete Tree with Fish Spa
Cantabon Cave
Lugnason Falls
Paliton Beach
If you want to experience a different aspect of Filipino culture, ask the locals where you can visit the witchcraft and healers of Siquijor.
I recommend that after you are done exploring Siquijor on Day 6, you check out of your accommodations and take a ferry back to Dumaguete.
This is to give you some wiggle room in case the weather turns bad. The last thing you want is to be stranded in Siquijor and miss your flight the following day.
If you decided to head to Dumaguete, you can check out these locations on where you can stay in the city.
DAY 7: Explore Dumaguete
Dumaguete is the city of Negros Oriental and quite frankly the best thing I can think of that you can do here is eating. Every time Jem and I were in Dumaguete, we didn't really explore the city other than go restaurants.
Here are some of my favorite Dumaguete-based restaurants.
Rizal Boulevard- in the afternoon and until evening stalls open up and you can try different street food
House of Silvanas- bakery well-known for their silvanas, sans rival cake and other delicious goodies
Sta. Teresa Resto- affordable Filipino comfort food
Kri- Filipino food with a twist (fusion)
Jo's Chicken Inato- grilled Chicken marinated in special sauce
Now, if you are into historical and cultural activities there are actually places you can visit such as:
Siliman University's Anthropological Museum
St Catherine of Alexandria Cathedral- the oldest stone church on the island.
Campanario de Dumaguete- one of the oldest heritage landmarks of Negros
You can book a half-day Dumaguete Herritage tour if this is something that interests you.
After touring or eating your way around Dumaguete city, you can head over to your next destination! If you're flying out, don't forget to book your flight at least 18 hours after your last dive.
What to pack for Dumaguete-Siquijor Diving
Here is the standard dive gear I bring while diving in the Philippines.
My Scuba Diving Gear
Regulator: Scubapro MK25 Evo, C300 and C200 2nd Stage
BCD: Aqualung Axiom
Mask: TUSA M-212 Freedom Ceos
Snorkel: TUSA SP-170 Platina Hyperdry II
Booties: Poseidon Pink Dive Boots
Fins: Problue
Wetsuit: Seavenger
Vest Hoodie: Scubapro Hybrid Hooded Vest
Dive Watch: Suunto D4i Novo
Dive Knife: Aqualung Blunt Tip Knife
Dive Leggings and Rash: Blue Adaptation Coral Sea Fan

My Underwater Camera Gear
Underwater Camera: Canon G7X Mark II
Underwater Camera Housing: Fantasea FG7XII
Video Lights: Big Blue AL1200XP
Underwater Action Camera: GoPro Hero9
360 Camera: Insta360 X3

> Canon G7X Mark II full review
> Insta360 X3 underwater camera review
> Scuba diving camera recommendations for beginners.

Dive Insurance
Divers Alert Network (DAN)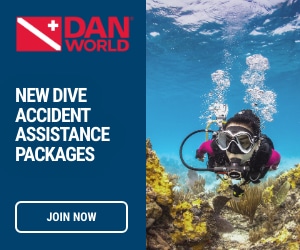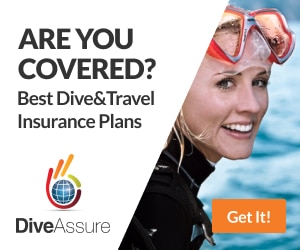 Need travel insurance for your trip? Get a quote from Safety Wing.
If you're traveling and diving in the Philippines for the first time, make sure to read my posts on
Ultimate Travel and Dive Guide to the Philippines
Philippine Packing List: What to Bring to Your Dive Trip.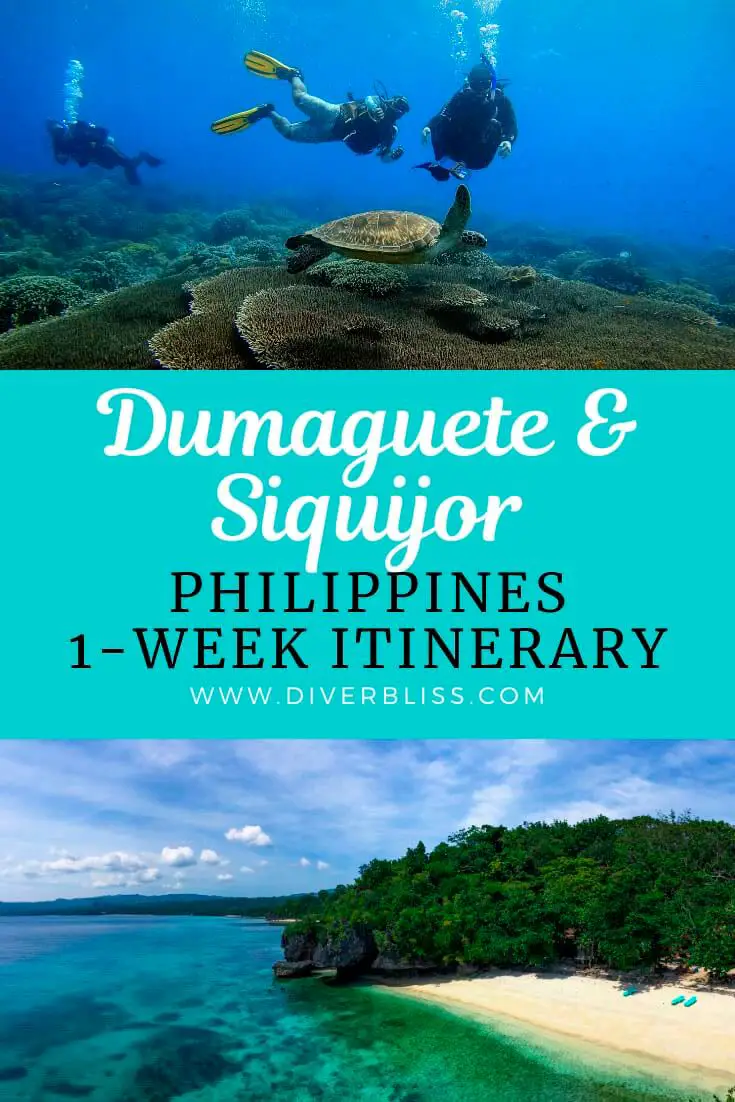 If you have more time for your vacation, this itinerary can be combined with my Cebu-Bohol Itinerary.
Did you find this Dumaguete-Siquijor Itinerary helpful? What part of the trip are you looking forward to? Leave a comment below!