This post focuses on the different adopt a seal programs you may want to support. It lists the different organizations that help protect and save the seal.
Seals are one of the most beloved creatures on our planet. These adorable marine mammals spend their lives between land and sea. They are found on coasts with surrounding cold waters, but a majority of them live in the Arctic and Antarctic waters.
Unfortunately, climate change, overfishing, destruction of their habitats, plastic pollution, and human greed has an increasingly negative impact on seals. Their very lives are in danger because of how humans have hunted them and have destroyed the places they live in.
Seals play an important role in our environment by maintaining balance in the food web. They are important food sources for larger predators like polar bears, killer whales, and sharks. Seals, themselves are predators that consume fish and invertebrates.
A decline in their population could cause an imbalance in our marine ecosystems. This is one of the reasons why we must save them.
Another reason is that they're just so darn cute! How can you not want to save those puppy-faced creatures?
If you would like to help save a seal, you can symbolically adopt a seal through ocean conservation groups. Seal adoptions mean you are supporting an organization that works toward the protection of these species.
These marine conservation organizations have made it their mission to protect the seals through various research, education, and conservation programs. They are among the best ocean-focused foundations that encourage ordinary citizens to get involved.
For an affordable adoption fee, you, your family, or your friends, can sponsor a seal that needs your help. Schools, companies, or organizations you belong to can also symbolically adopt a seal for philanthropic purposes.
These seal adoptions are also wonderful gifts for seahorse lovers. Adopt a seal gifts, in the form of digital files or physical presents, can easily be purchased by anyone online.
When you adopt seals you will not receive a real live seal though. After all, seals are better left in the wild or with experts who can properly care for them.
If you want to save seals, support one or all 10 adopt a seal programs instead. Keep reading to find out where you can adopt a seal, what perks you will receive by adopting them, and how much it is to adopt seals.
1. The Marine Mammal Center- Adopt a seal in rehabilitation
"You can symbolically adopt a released patient through our Adopt-a-Seal® program and help thousands of other animals get a second chance at life."
Why you'll love adopting a seal in Marine Mammal Center:
Your adoption supports the care of current patients in the Marine Mammal Center
Receive a certificates, photo of your adopted seal in rehabilitation and their story
Adopt-a-Seal® digital downloads are availabe for those who need instant gifts
Adoption upgrades to include a plush toy are also available
Provide long-term care by subscibing for up to 6 months
Adopting an injured seal is a wonderful gift for scuba divers
Adoption Price: $20-$300
---
2. Pacific Marine Mammal Center- Seal Adoption Kits
"The Pacific Marine Mammal Center Rescues, Rehabilitates And Releases Marine Mammals And Inspires Ocean Stewardship Through Research, Education And Collaboration."
Why you'll love adopting seals through Pacific Marine Mammal Center:
The symbolic seal adoption kit includes a seal plush, PMMC lunch tote, an animal story, a species information card, and a PMMC card with tips on how to help save the ocean and its inhabitants
Choose to adopt a fur seal, elephant seal or harbor seal
Upgrade your adoption kit to include an eco-friendly specialty item like bamboo utensil set, biodegradable tote bag, reusable bee's wax, to encourage you to use less plastics
Adoption Price: $50
---
3. Seal Research Trust- The Wild Seal Adoption pack
"Seal Research Trust (est Cornwall 2000) is a multi award winning, evidence-based conservation charity with 20 years of grey seal knowledge. Our mission is to to rescue and provide expert care for sick, injured, or distressed seals and other marine animals in need of help who are found around our shores."
Why you'll love adopting a wild seal from Seal Research Trust:
Choose to adopt seals from a roster of 10 individuals that were rescued
Get photo, videos, and news updates on your seal, their companions, and conservation efforts being done to protect your adopted seal
Rceive a personalised certificate of your chosen charismatic wild seal, and a supporter's pack full of exclusive information about your seal species and how to best help them.
Your adoption pack will be emailed digitally to minimize waste and help the environment.
Adoption Price: £35.00
---
4. Seal Rescue Ireland- Seal adoption program
"As the only seal rescue centre within the Republic of Ireland, we respond to reports nationwide and aim to rehabilitate the pups back to full health so that they can be returned to the wild."
Why you'll love to adopt seals through Seal Rescue Ireland:
Choose to adopt one or all four seals (Atlas Bear, Flapper Skate, Spurdog , Axolotl) that were rescued by SRI
Receive a personalised E-Certificate of Adoption, photos of your chosen seal and the full rescue story of your adopted seal.
Get exclusive online access to your seal's progress
The seal adoption program supports all the rehabilitation and conservation efforts by SRI.
Adoption Price: €30 – €100
---
5. Scotish Wildlife Trust- Adopt a Harbour Seal
"Adopt a harbour seal today and you will be helping to protect this iconic species and Scotland's precious natural environment."
Why you'll love to adopt a seal from Scotish Wildlife Trust:
Receive a personalised adoption certificate, a wooden keyring featuring a seal, an exclusive papercraft model of a seal, a harbour seal fact file, a Go Wild activity book, a seal bookmark and two stunning seal postcards
Sign up on for their newsletter to receive exclusive email update about seals
Adoption pack is shipped plastic free
Choose to donate monthly or annually
Adoption Price: £2.50-£8.00 per month or £30-£96 per year
---
6. The Wildlife Trust of South & West Wales- Save a Seal adoption pack
"By purchasing a delightful seal adoption pack, you will be directly helping us to support our island seal population and protect Skomer Island as a habitat for these magnificent animals."
Why you'll love the seal adoption program of The Wildlife Trust of South & West Wales:
Funds the extensive work of monitoring the population of seals and seal pups on Skomer Island
Receive an introductory letter, a personalized certificate, a seal Fact Sheet, and a Cuddly Seal Soft Toy
Once a year you will also receive a report on the adopted seal
Adoption Price: £25.00
---
7. Cumbria Wildlife Trust- Sponsor a seal colony
"Your generous support will help us to protect these amazing marine mammals and their precious habitat."
Why you'll love adopting a seal colony in Cumbria:
You will receive a digital sponsorship pack via email which contains a certificate and seal fact file
No physical gifts are sent which is perfect for those who want to reduce their carbon footprint.
The seal adoption program supports the grey seal colony in South Walney Nature Reserve
Adoption Price: £25.00
---
8. Ecomare- Adopt a rescued seal
"At Ecomare, around a hundred seals are cared for every year. By adopting a seal, you help to pay for the fish, the veterinarian, care, and housing."
Why you'll love sponsoring a rescued seal in Ecomare:
Choose to adopt on or all 4 seals named Daan, Karien, Rianne and Annie, who represents the seals at the sanctuary
Receive an envelope with a large photo of your seal, information about the seal, and a one-time free entry to Ecomare.
Get email update via a monthly (Dutch) newsletter.
Option to adopt your own rescued seal. For €2500, you can name the seal and bring it back to the sea after recovery.
Adoption Price: €60.- per year or €5.- per month, €2500
---
9. Oceana- Harp Seal Adoption Gift Pack
"Harp seals are susceptible to the effects of ocean pollution and are influenced by the changing shape of the ice flows of the Arctic coast, some of which are melting because of global warming. Oceana campaigns to combat climate change and the expansion of offshore drilling and oil spills. All donations go toward making our world's oceans healthier and safer, for generations to come."
Why you'll love adopting a harp seal from Oceana
The Harp Seal adoption gift pack includes a seal plush stuffed animal, seal cookie cutter, and personalized adoption certificate
Your donation will help protect these adorable white harp seals, whose icy habitat is melting due to climate change
You can opt for a lower-priced adoption gift which includes either a plush or a cookie cutter
Adoption Price: $20-$75
---
10 World Wildlife Fund- Adopt a seal kits
"World Wildlife Fund (WWF) works in nearly 100 countries and is supported by more than 1 million members in the United States and more than 5 million globally. Your donation provides general support and makes you a member. 83% of spending is directed to worldwide conservation activities."
Why you'll love to adopt an elephant seal from WWF:
The basic seal adoption kit includes an adoption certificate and photo, a species card and gift box.
You can upgrade your adoption and receive a cute seal plushies in your adoption package
You can also donate directly WWF. Their viritual seal adoption entitles you to a seal-themed email certificate. This option is great if you want to donate but do not want to receive gifts and trinkets.
Adoption Price: $25-$250
---
If you love supporting organizations that help our ocean, you should also check out these posts:

Adopt a Wild Animal and Track It: 11 Wildlife Adoptions for Ocean Lovers
10 Best Adopt a Shark Programs That Are Fin-tastic
10 Best Adopt a Sea Turtle Programs That Are Turtley Awesome
10 Best Adopt a Whale Programs That You Whale Love
10 Best Adopt a Dolphin Programs You Should Support
10 Best Adopt a Whale Shark Programs That Protect Them
10 Best Adopt a Penguin Programs That Save The Adorable Sea Birds
10 Best Adopt a Coral Reef Programs That Save Our Oceans
10 Best Adopt a Seahorse Programs You'll Love To Support
9 Best Adopt a Manta Ray Programs You Can Support
8 Best Adopt an Octopus Programs for Cephalopod Lovers
8 Best Adopt a Polar Bear Programs that are Bear-y Cool
7 Best Adopt a Manatee Programs

22 Amazing Ocean Companies Saving Our Seas
10 Saving The Ocean Bracelets You'll Want to Wear and Share
Do you have Pinterest? Pin this for later!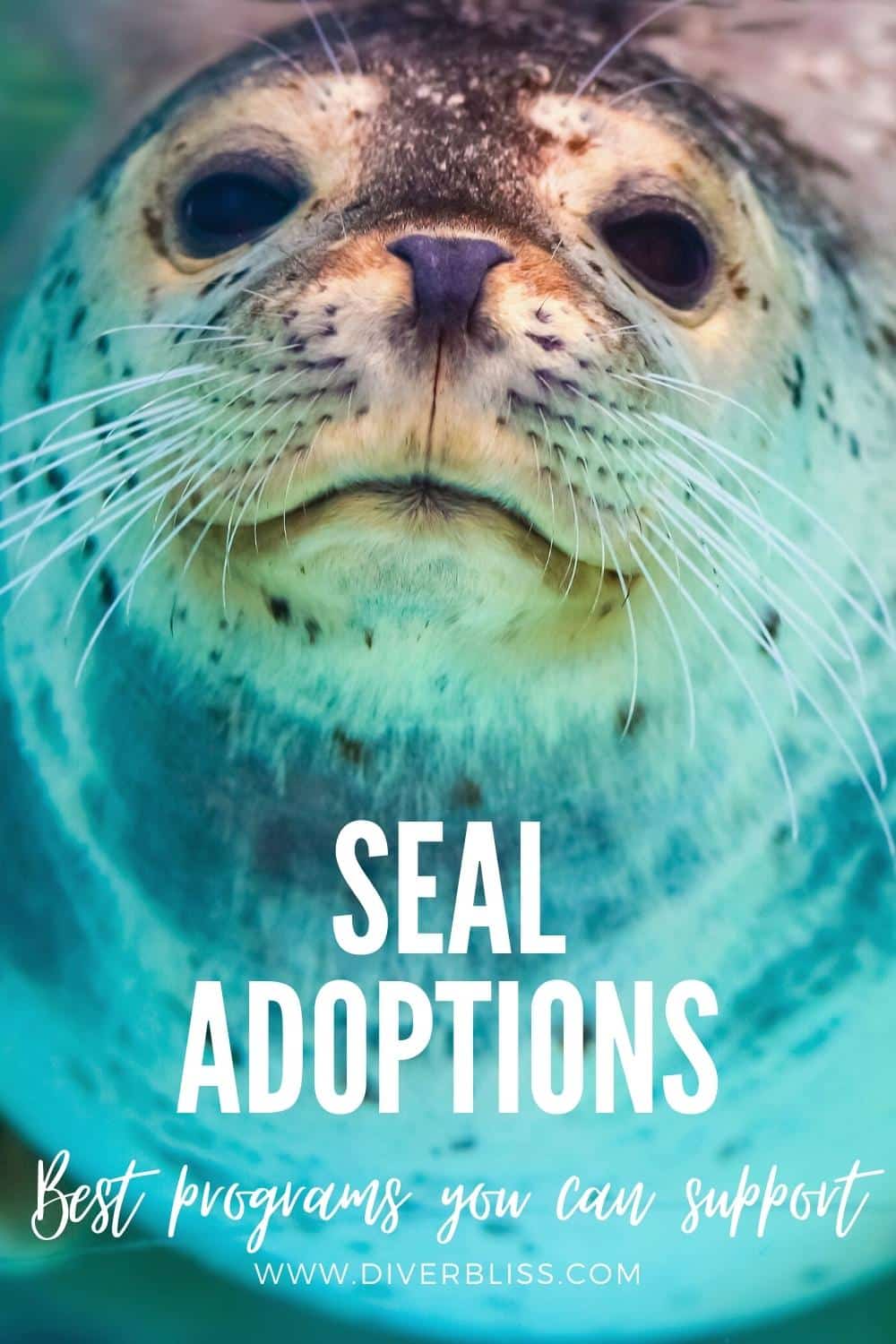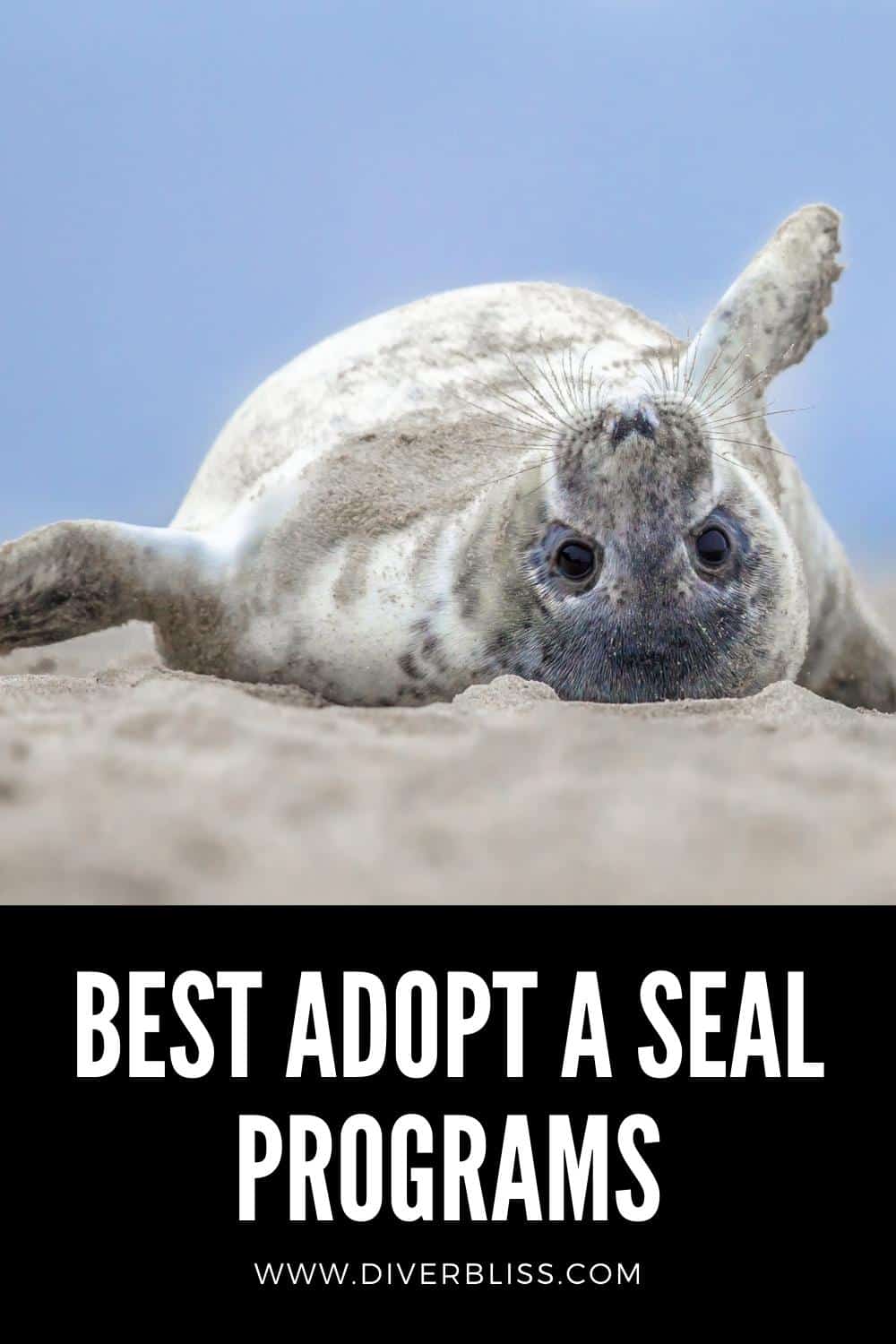 Have you symbolically adopted a seal before? Do you know of any other seal adoption programs in your own country that needs to be supported? Leave a comment below!